Florida Gators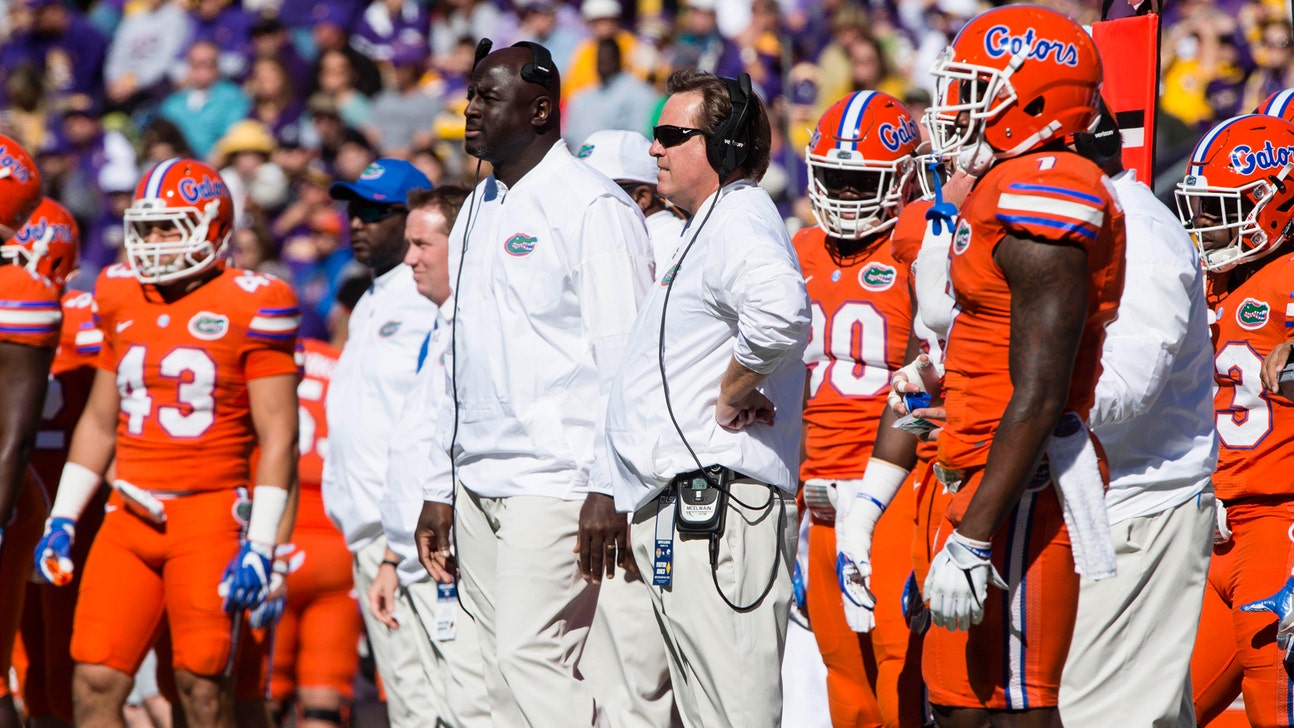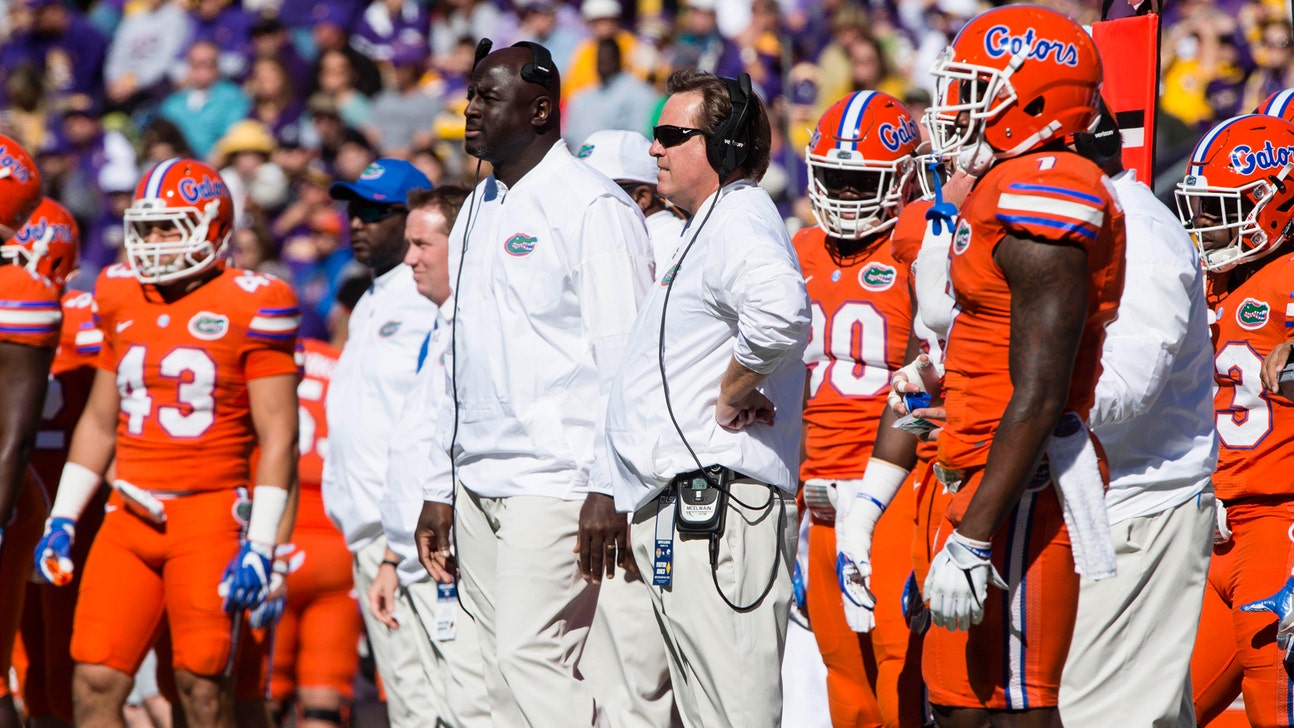 Florida Gators
Jim McElwain tasked with revamping Florida's defense after likely departures
Published
Dec. 14, 2016 8:32 a.m. ET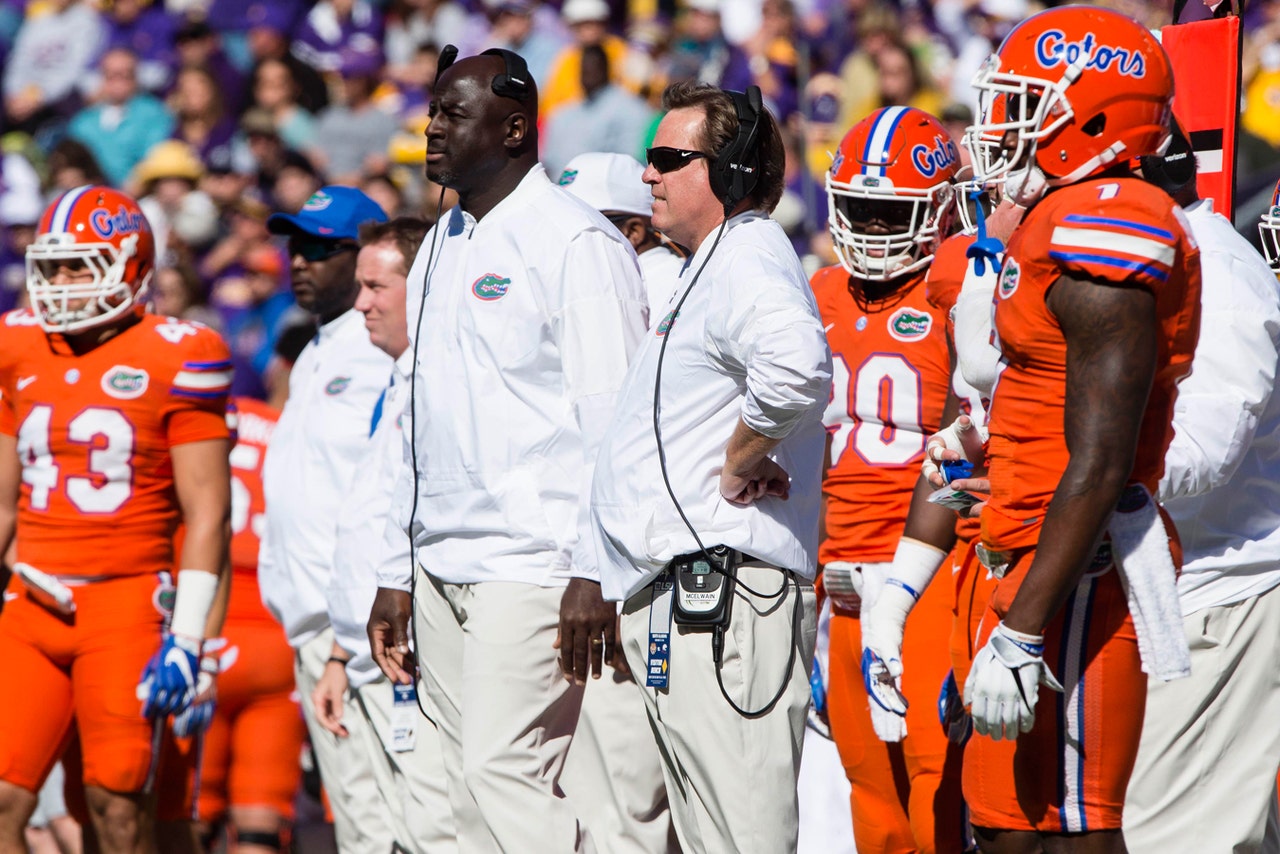 GAINESVILLE, Fla. (AP) -- Florida Gators coach Jim McElwain has a defensive makeover on his hands.
The 20th-ranked Gators (8-4) lost defensive coordinator Geoff Collins, who was working Tuesday to finalize a deal to become Temple's head coach Tuesday, and could lose as many as eight defensive starters to the NFL.
The departures mean a significant rebuild on that side of the ball for McElwain. Under Collins, Florida put together a top-10 defense in each of the last two years.
"He's a guy that's meant a lot to us, as you guys know," McElwain said. "One of the first guys that I hired and yet he's not the only one on our staff that's been contacted. Yet, that's kind of cool. People taking note as far as what we're doing and how we're going about it. I'm really excited for him moving forward."
McElwain said "we've got some things already in the works" regarding filling Collins' position. He said co-defensive coordinator and linebackers coach Randy Shannon will be in the mix.
"Absolutely," McElwain said. "We've got a lot of options, and we've already discussed them here."
The Gators, who play No. 21 Iowa in the Outback Bowl on Jan. 2, might not be prepared for all the defensive departures that could follow Collins out the door. Linebacker Jarrad Davis, safety Marcus Maye, defensive end Bryan Cox and defensive tackle Joey Ivie are seniors and definitely gone. Cornerbacks Jalen Tabor and Quincy Wilson and defensive tackle Caleb Brantley are expected to leave school early and enter the draft.
Linebacker Alex Anzalone and defensive back Duke Dawson, both juniors, also are considering turning pro.
McElwain said no one has definitely declared for the NFL, but a handful of guys have submitted paperwork to the NFL Draft Advisory Board.
"We sent out all the things that we could to the NFL for those guys," McElwain said. "We put those booklets together. We'll sit down and meet with some of them after the bowl game as far as a direction and what they want to do. Just getting the information, not talk them in, talk them out -- that's not it. Just make sure they'll well informed so their handlers and their families kind of know what at least is out there, and yet it's not it's not written in stone, either, once you get those reports."
Underclassmen have until Jan. 18 to declare for the NFL draft.
McElwain recently invited a NFL general manager to speak to his players, so they would have a better understanding of how the draft process works.
"The No. 1 thing that the league looks at is what you put on film," McElwain said. "That's the No. 1 evaluator, and in his case, over 75 percent of what they did with their draft is all based on how a guy played on film. So this is another opportunity for those guys to play well against a really good football team, a physical football team, another opportunity to be proud of what you put on film."
Other items of note:
-- Davis (ankle), Cox (ankle), Dawson (ankle), safety Nick Washington (ankle), guard Martez Ivey (ankle), linebacker David Reese (wrist) and defensive end Antonneous Clayton (elbow) won't be on the field when bowl practices begin Thursday. It's unclear whether any of those guys will be healthy enough to play before the Outback Bowl.
-- McElwain said he's aware that running back Mark Thompson has been charged with misdemeanor trespassing for sneaking into a towing company lot.
"Yeah, we're made aware of that," McElwain said. "I've got to kind of find out where exactly that sits moving forward. But obviously we're aware there was an incident here last week."
-- McElwain also explained his decision to name quarterback Austin Appleby the starter over Luke Del Rio for the bowl game.
"Well, No. 1, Luke isn't all the way back (healthy)," McElwain said, referring to Del Rio's sprained throwing shoulder. "Austin's done a good job since he's started playing. Obviously there are some throws that he'd like back, but at the same time, this late in the year, he deserves it. You know what? I'm excited for him to go play in this game, another opportunity for him to go help this team win."
---
---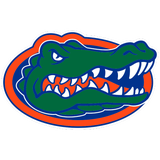 Get more from Florida Gators
Follow your favorites to get information about games, news and more
---