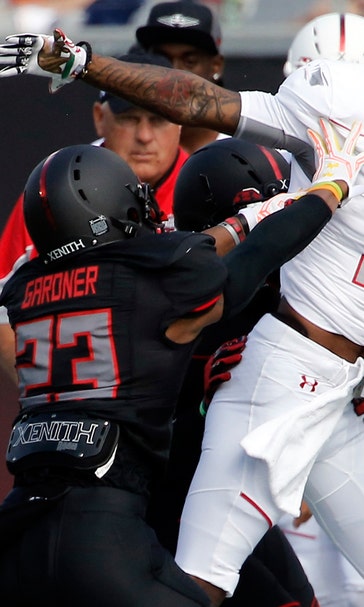 Jim McElwain continues Florida's momentum with strong class
BY foxsports • February 3, 2016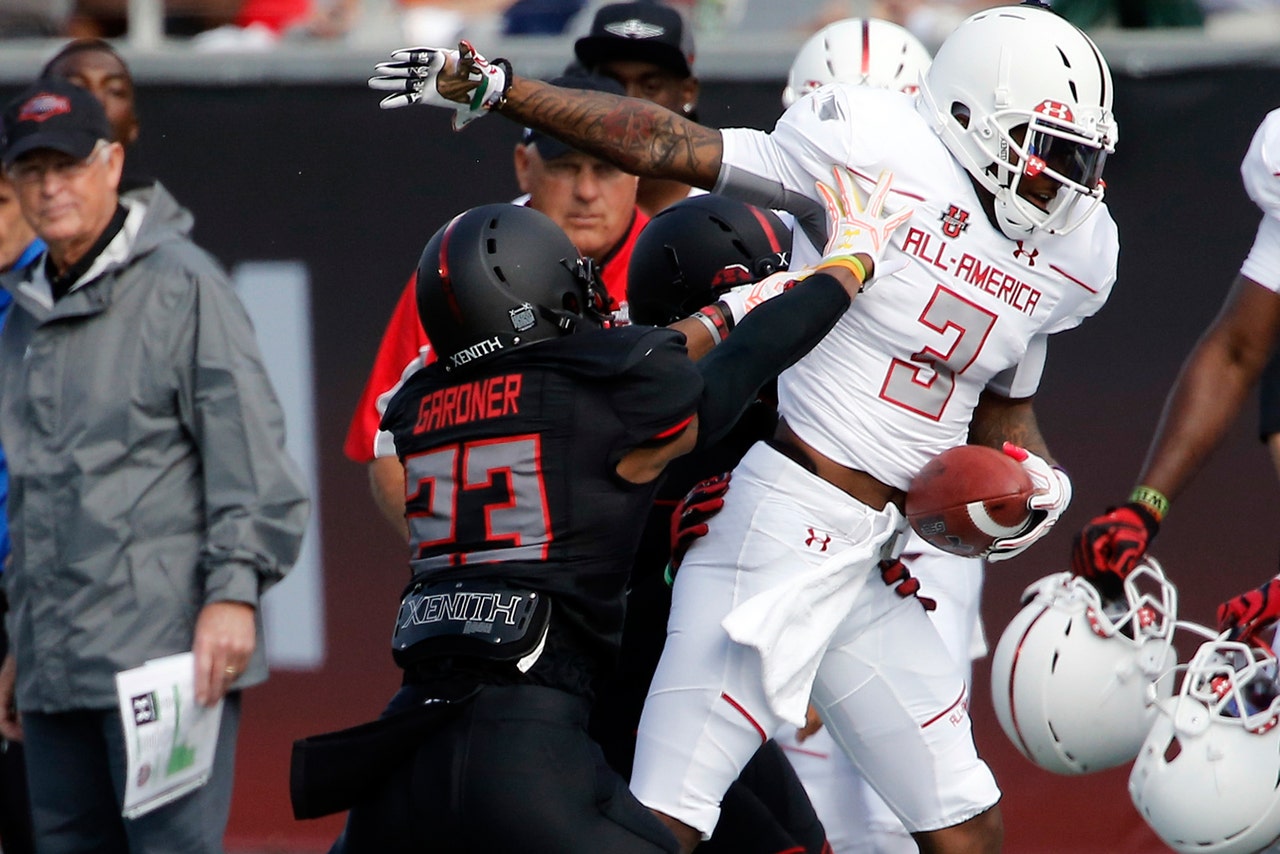 GAINESVILLE, Fla. -- Florida head coach Jim McElwain strolled into his National Signing Day press conference on Wednesday looking confident and comfortable as the room full of reporters turned his way.
The Gators didn't dominate the headlines on college football's craziest day, but they capped a strong recruiting class McElwain said continues the momentum the program has built in his 14 months on the job.
"You can kind of tell what we are trying to do in this class," McElwain said. "We were trying to kind of restructure some of the rooms, get some new blood in there, get some guys as competition as we move forward."
The Gators accomplished their goal, especially on offense where they signed two quarterbacks, five receivers, two running backs and three offensive linemen in this 25-man class. Florida also added Purdue graduate transfer quarterback Austin Appleby, a fifth-year senior with only one year of eligibility but who could serve as an important mentor for freshmen quarterbacks Feleipe Franks and Kyle Trask.
Appleby, Franks, Trask, Luke Del Rio and Treon Harris provide the Gators with depth at quarterback and plenty of competition at the position in spring camp.
Florida signed 13 players on Wednesday to go along with the 12 early enrollees who joined the program at the start of January. Those players are already participating in offseason conditioning and will be available for spring practice.
The Gators' top headliner Wednesday was receiver Tyrie Cleveland, who announced his decision to sign with the Gators in front of a packed gymnasium at Westfield High in Houston, Texas. Cleveland lived in the Jacksonville area prior to moving to Texas and originally committed to Houston.
However, when Cleveland said he was Florida-bound, a loud cheer erupted in Florida's football offices as the Gators got a potential playmaker at receiver.
"He's a guy that came by this summer and always showed a lot of interest in the Gators," McElwain said. "For him, it's a little bit of a homecoming. Here is a guy that grew up wanting to be a Gator, playing in the Swamp."
The real story of this Florida signing class -- the first full recruiting cycle for McElwain and his staff at UF -- is the large class of early enrollees. The school-record 12 midyear newcomers are the most in the country other than UAB, which is restarting its football program.
"I think that speaks a lot for who they are and what they are all about," McElwain said. "Those high school guys that went ahead and worked a little extra in the summer and stuff to get graduated so they can get here and be a big part of what we're doing."
The Gators tackled this recruiting class the way McElwain wants to do every year. They identified talent early, targeted the players they viewed as good fits for the program, and then spent the past year building relationships.
Instead of a frenzied National Signing Day, half the class was already on campus.
"One of the things we did is we wanted to get an early start on obviously the identification, the evaluation and seeing if they are going to be a fit for the University of Florida," he said. "Not just as players, but both academically and socially and all the things that go into that.
"I think we were able to really get a jump on some guys and I was very happy to see our evaluation as a lot of these guys had great senior years. You start a marathon, and then a bunch of people jump in with about a quarter of a mile to go and hand him a cup of water."
A perfect example of that scenario is defensive lineman Antonneous Clayton of Dooly County High in Vienna, Ga. Florida targeted the 6-foot-3, 235-pound Clayton early on the recruiting trail when he was relatively under the radar of most of the nation's top programs.
However, Clayton exploded his senior season and played well in the Under-Armour All-American Game, earning five-star status according to various recruiting analysts.
Other schools tried to flip Clayton late but he remained committed to Florida.
"We needed some edge rushers and this guy can definitely rush the passer," Gators defensive line coach Chris Rumph said. "I can remember watching his film and some of the first things I thought about was, 'wow, this film has to be sped up.' We jumped on him and started recruiting him."
The Gators also dipped into the junior-college ranks, where they signed running back Mark Thompson, receiver Dre Massey and kicker Eddy Pineiro from. All three were among the highest-rated junior-college players at their positions and will have opportunities to contribute immediately.
Florida's final addition on Wednesday was defensive back Joseph Putu, a 6-foot-2, 195-pound ball hawk -- he had 10 interceptions last season at North Dakota State College -- whom the Gators flipped from Arkansas.
The Gators finished the day in the rankings at No. 10 (Scout.com), No. 12 (ESPN.com), No. 13 (247Sports.com) and No. 14 (Rivals.com).
McElwain will let others decide the rankings. He is confident and comfortable in where the Gators stand.
"I love this time of year," he said. "Because we had an opportunity to add some new guys to our family, to our team, to Gator Nation. I know we had a great recruiting class."
---
---