Jeter says he doesn't miss baseball at all, hasn't even watched
April 16, 2015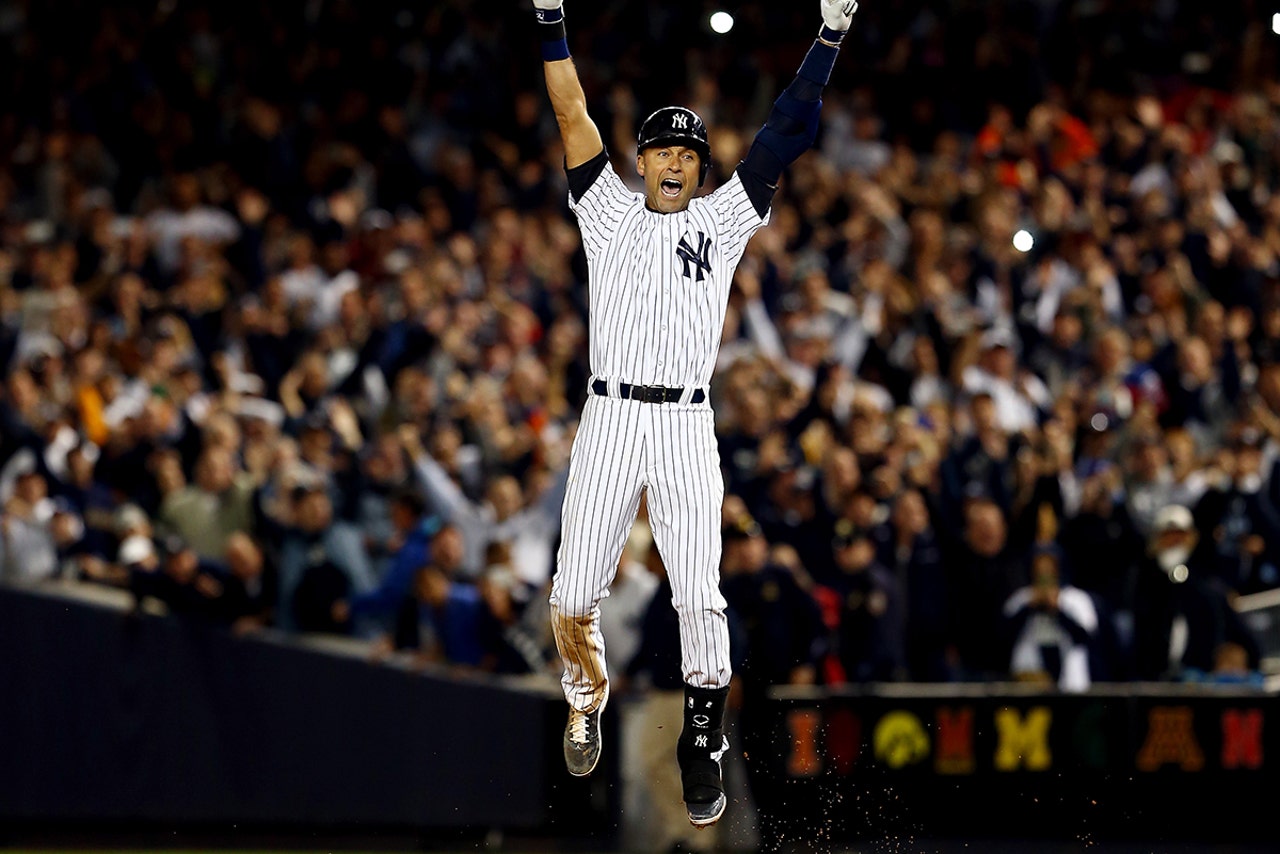 After 20 years in Major League Baseball, 2,747 games (plus 158 in the postseason) and many thousand miles in the air, Yankees great Derek Jeter has finally experienced a spring wearing something other than pinstripes.
Still there's nothing quite like the rush of a big hit or momentous play, and many athletes struggle to fill that void after retiring. On Wednesday, Jeter appeared on "The Players' Tribune" show on SiriusXM, where hosts Ben Lyons and Ryan Duffy asked the former shortstop about life after baseball, beginning with whether he misses it. Listen here or check out a transcript just below.  
Jeter: "That was the question I got quite a bit in the offseason when I ran into people. I say the offseason, after I retired. The question I always got was, 'Do you miss it?' And I would always say, 'Wait until spring training starts at least or the season starts.' But to be honest with you, I don't miss it at all. It was the right time for me so I am content with what I'm doing now. But, you know, I miss my teammates because you play with guys for a long time, but I keep in touch with a few of them. And I am happy with where I am so, no, I do not miss the long hours, the working out. You know, it is a full time job and I'm glad that I've moved on."
Later on in the interview the hosts (and, in effect, Jeter's "The Players' Tribune" employees) asked him who he thought would win the AL East.
Jeter:  "You know, it's a good question. It is funny that you asked me because for years I've always said that when I'm not playing I really don't sit down and watch a lot of games.  And when I say I needed to get away from it I really did need to get away from it.  And this offseason, you know, I didn't follow the moves and things like that.  There are a few moves obviously that I saw.  I see some of the things that we've done.  But I haven't really paid that much attention to it on purpose.  So I really can't give you an answer but, you know, the AL East has always been a tough division, I'm sure it will continue to be tough.  But I have no clue. I really have not watched."
But you know who has been following the action? Jeter's nephew Jaden, who you may recall stole the show during a farewell ceremony for The Captain with a cap tip in Detroit in Aug 2014.
---