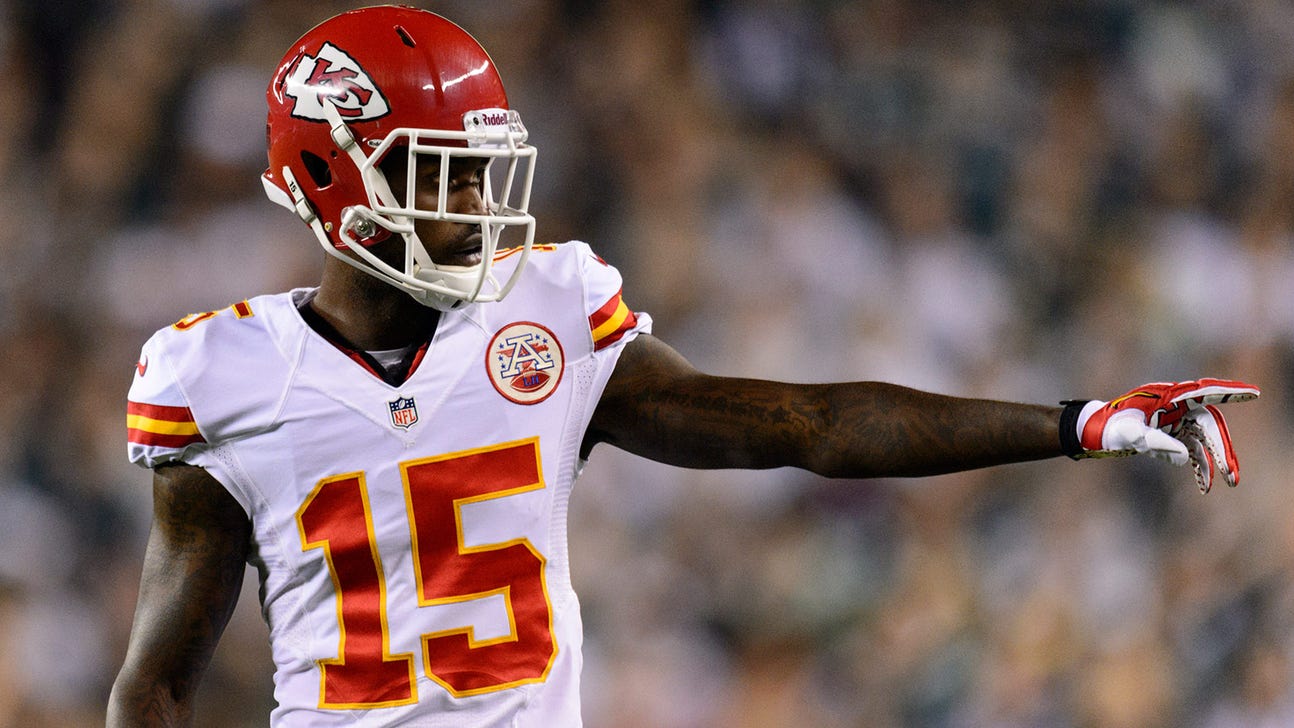 Jenkins, Williams could provide boost for Chiefs
Published
Aug. 1, 2014 7:35 p.m. ET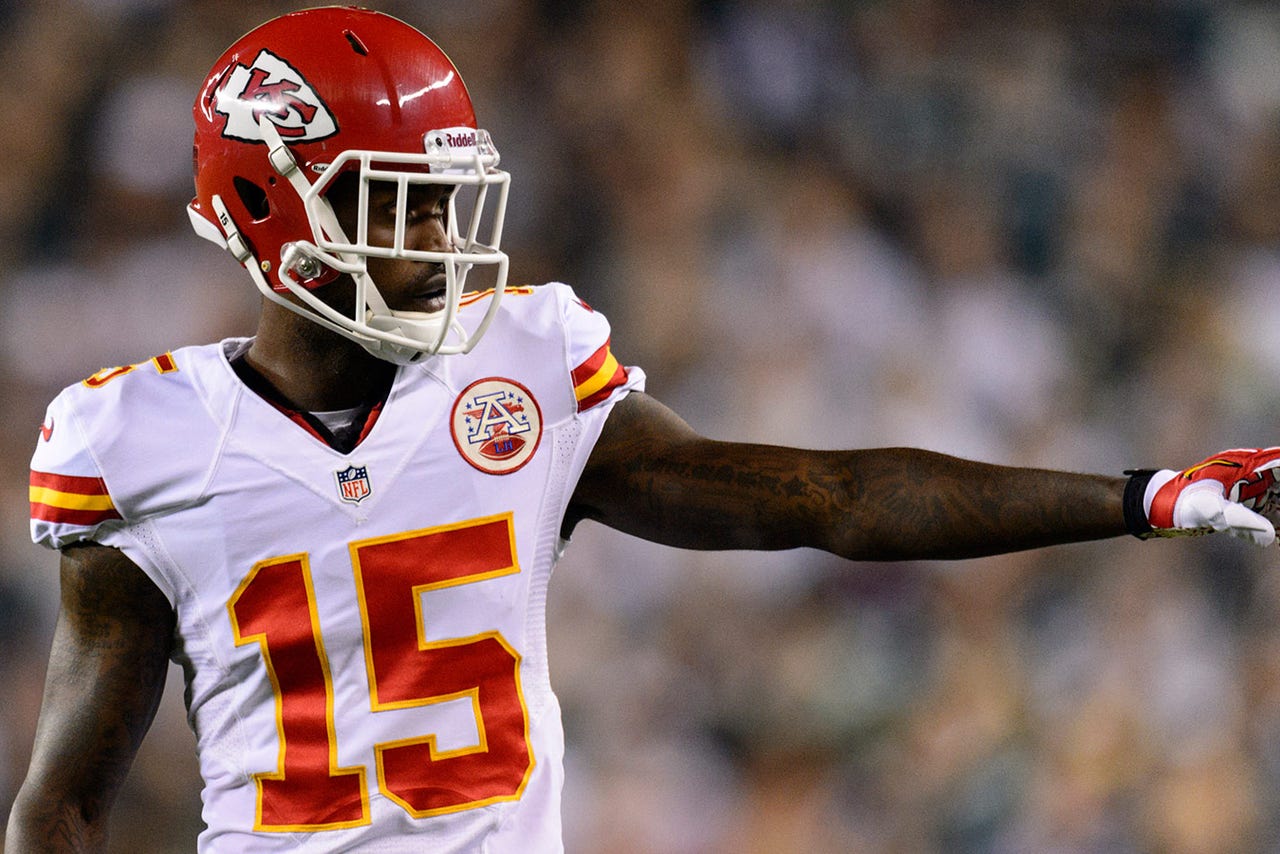 ST. JOSEPH, Mo. -- The Kansas City Chiefs entered training camp with 13 wide receivers after not addressing the position through in the draft.
While Dwayne Bowe and Donnie Avery remain the starters, the Chiefs are looking to get contributions from A.J. Jenkins and Kyle Williams.
"I like what I see," coach Andy Reid said. "A.J.'s been doing a consistent job, which is good. He's catching the ball well. I like what I've seen from both of them."
Reid's initial assessment offers optimism the Chiefs will improve a passing offense that finished last season without a 700-yard wide receiver and ranked 24th in the league (208.8 yards per game).
Both are now dealing with hamstring injuries, but Jenkins and Williams are primed to provide a boost when they return.
"I think they've both had a great camp so far," quarterback Alex Smith said. "Both had a good offseason. You're talking about two guys with a ton of speed and ability, and they're making a lot of good use out of it."
Smith should know having previously worked with the duo as teammates in San Francisco.
The Chiefs acquired Jenkins, the 30th pick overall of the 2012 draft, from the 49ers in exchange for former 2011 first-round pick Jonathan Baldwin on Aug. 19, 2013. The 25-year-old Jenkins arrived after training camp and learned the offense as the season progressed. He finished the season with eight catches for 130 yards, appearing in 16 games with one start.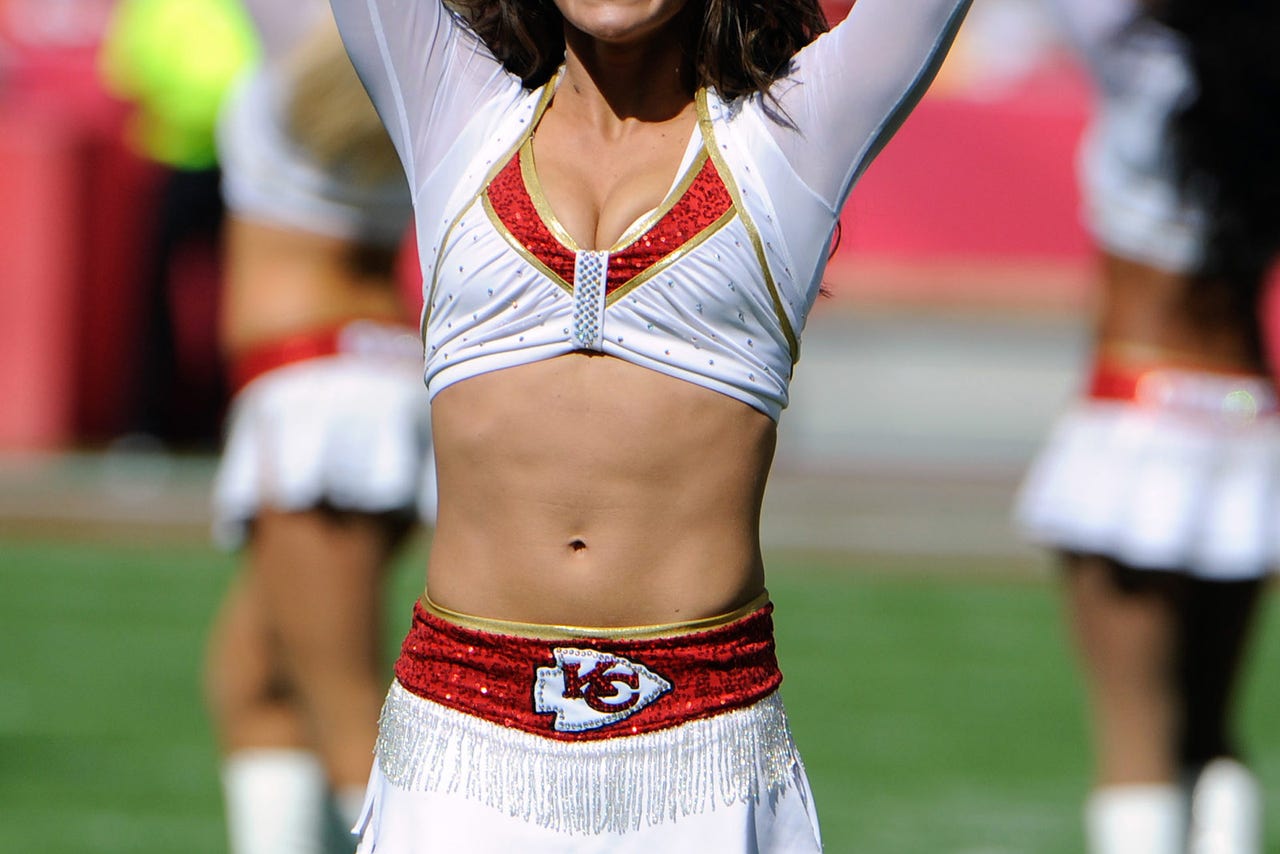 NFL CHEERLEADERS: Check out our gallery of sideline shots from around the league.
The Chiefs claimed Williams, originally a 2010 sixth-round pick of the 49ers, off waivers in Week 11, but his season ended less than a week later with a torn ACL in his left knee. The 26-year-old Williams spent more than a month during the offseason as a free agent before the Chiefs brought him back.
And both players should benefit from having a full training camp with the Chiefs.
"Last year getting thrown in there in the middle of preseason," Jenkins said. "They already had so many practices. Just going through the playbook, going through the groove of hanging out with the players, we actually have more time to sit down and really focus on details."
Williams, who said the Chiefs' pace is "really fast," agreed with Jenkins.
"We were fast out there (San Francisco), too," Williams said, "but the attention to detail here is second to none. Coming from a place -- and I'm sure Alex will say the same -- the attention to detail in San Francisco was pretty heavy. But I'm not sure there's anything like it when Andy (Reid) gets up there and puts everything together. It's different and it's different in a good way."
Williams and Jenkins developed a comfort level through eight training camp practices, evidenced by performances during drills.
Jenkins made a circus catch Wednesday on a go-route down the right sideline. He hauled in a catch while falling to the ground on his back over the outstretched arms of rookie cornerback Phillip Gaines.
Smith found Williams with frequency for touchdowns during 11-on-11 goal line drills over the past two days.
Familiarity not just with the offense, but mostly with Smith, played a role.
"You get to know their body language," Smith said. "You get comfortable seeing what they're doing. Having that history with them, especially Kyle for a few years there, it's easy for him stepping in and seeing that stuff."
Williams said Smith's decision-making has improved since their time in San Francisco, and he echoed his quarterback surrounding their existing chemistry.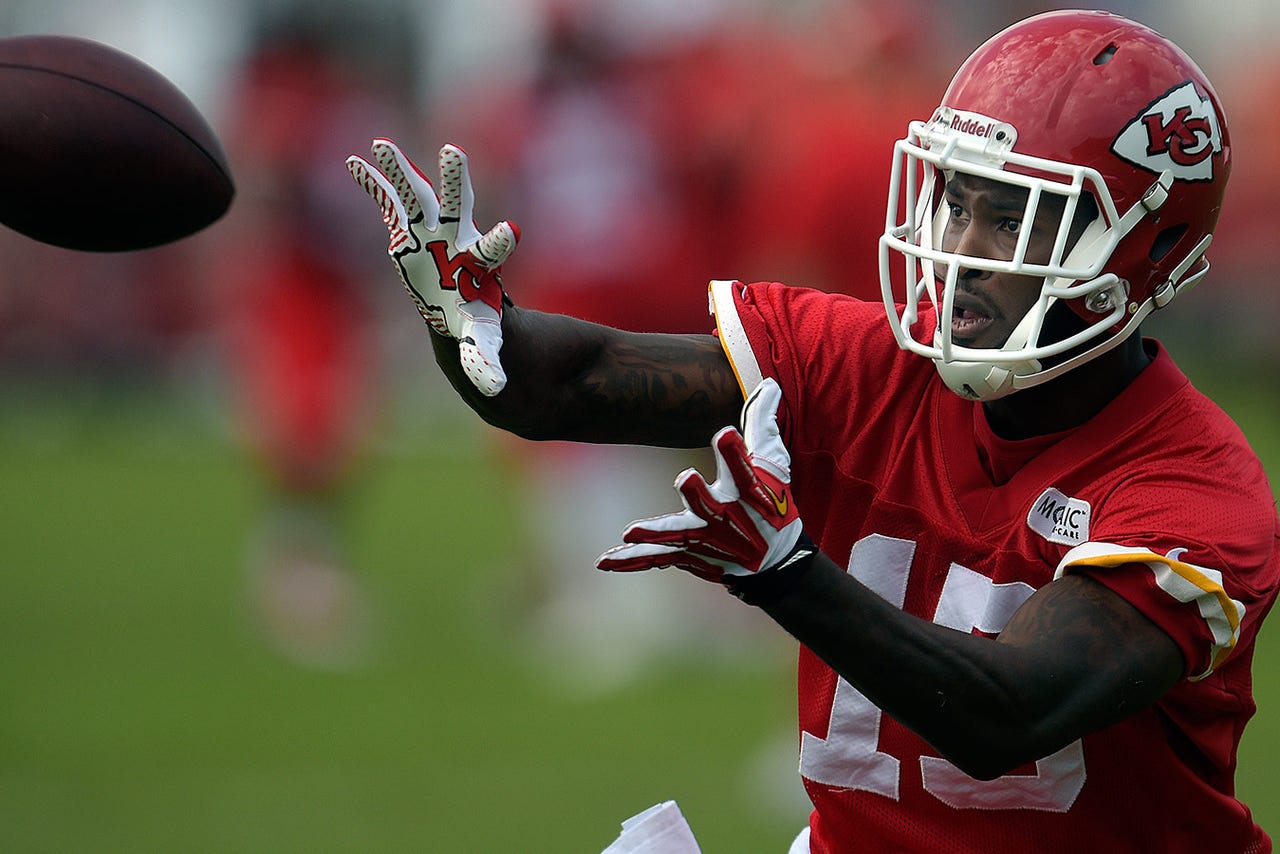 See who's doing what in workouts and throughout the preseason in our Chiefs training camp gallery.
"I played in 30-something games with Alex Smith as my quarterback," Williams said. "It eases that transition because there's not that period of time where we have to learn about each other. We did that four years ago, so it's already there."
Jenkins said the unspoken communication is easier with Smith given their history.
"Being a receiver and quarterbacks is kind of like being in a marriage," Jenkins said. "After that first year, you kind of know more and more about each other."
The Chiefs were criticized for not drafting a wide receiver, but the team appears comfortable with the core group from last season.
And the growth of Williams and Jenkins could produce surprising results.
"That's the reason we work hard every day," Jenkins said. "We come out here, try to do things, try to build on last year. We had a pretty decent run last year on offense, so this year we just build on that. That's all."
NOTES: All-Pro strong safety Eric Berry did not practice with a right heel injury. "There's just letting him have a few days just to let that relax," team spokesman Ted Crews said. ... Defensive back Sanders Commings underwent surgery on his right ankle Thursday. ... Chiefs head athletic trainer Rick Burkholder revealed Commings sustained a broken fibula in addition to a high ankle sprain. ... Wide receiver Kyle Williams (hamstring) and rookie running back Charcandrick West (hamstring) left Friday's practice. ... First-round pick outside linebacker Dee Ford was shaken up during 11-on-11 drills, but remained on the practice field after receiving attention from trainers. ... The Chiefs excused tight end Demetrius Harris from practice.
---