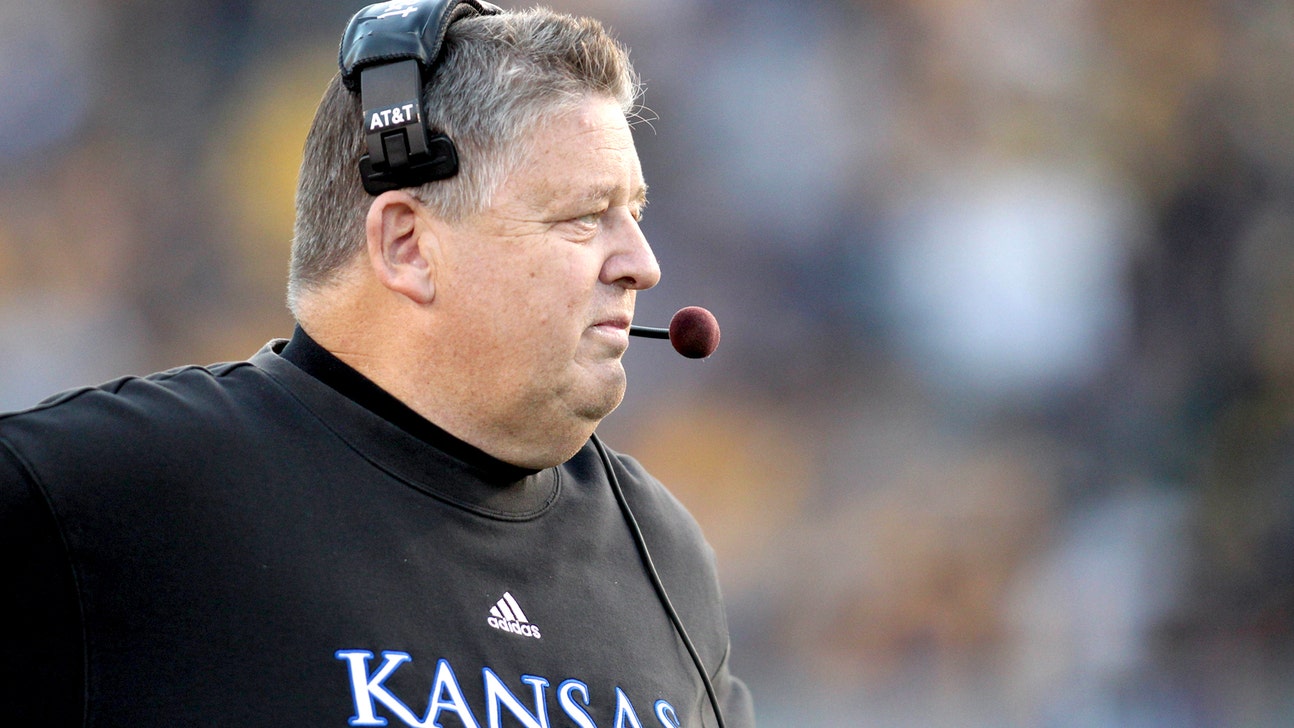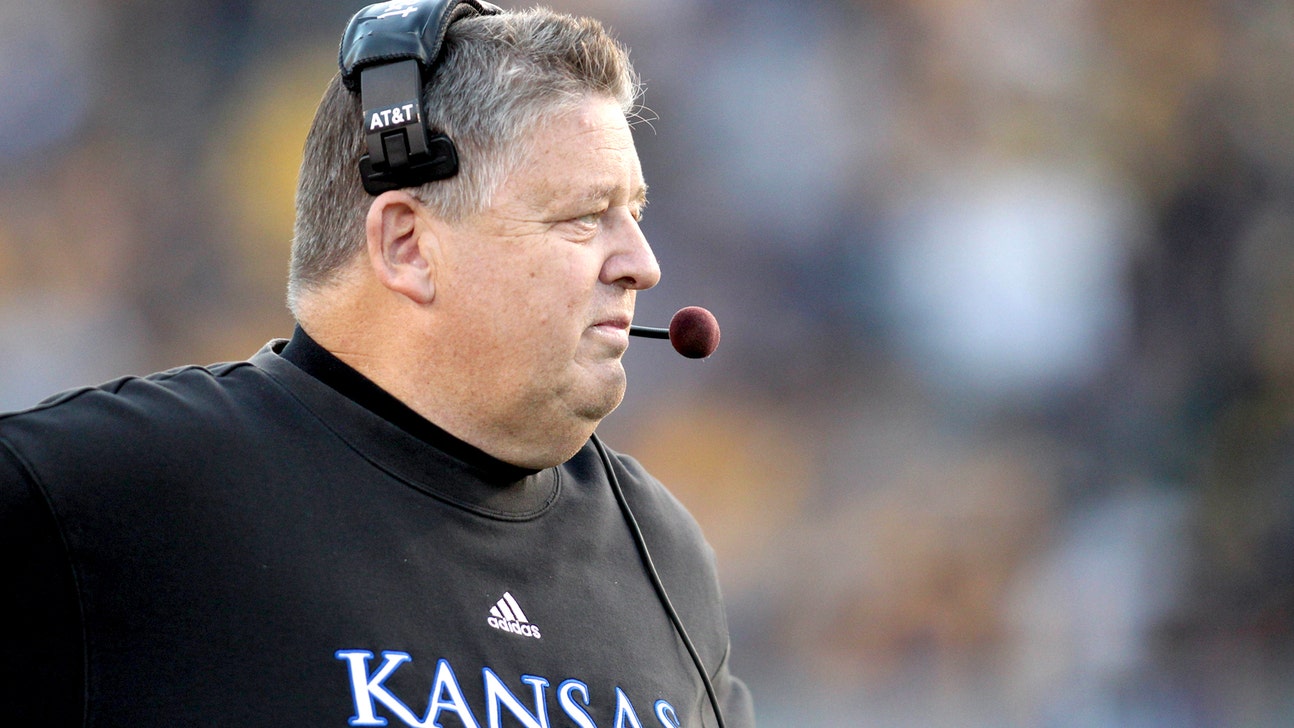 Jayhawks in must-win mode as Weis begins third year
Published
Aug. 14, 2014 1:30 a.m. ET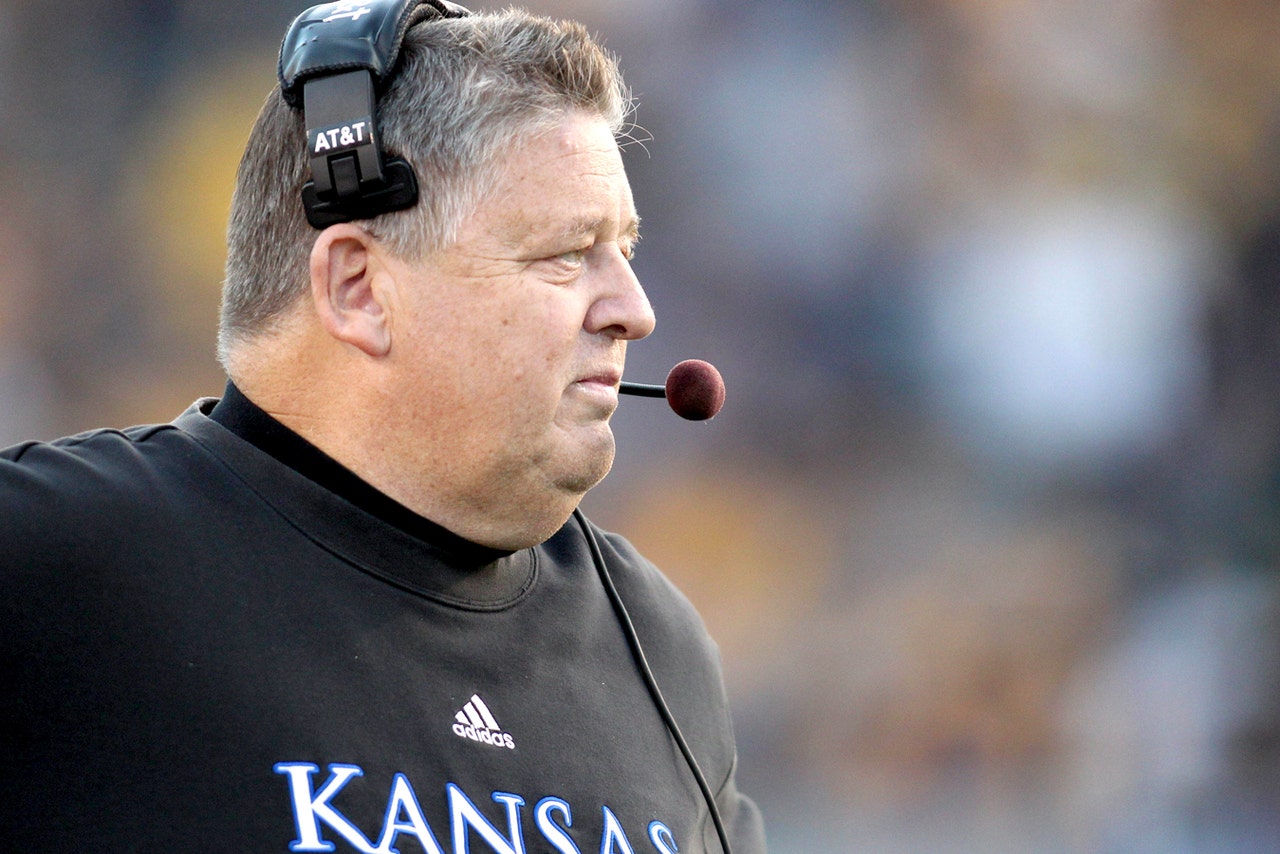 LAWRENCE, Kan. -- Kansas coach Charlie Weis settled into a seat behind a small table, pored over the sheet of paper in front of him -- the tentative two-deep heading into fall camp -- and offered quite possibly the most accurate assessment of his program.
"When we hand out a roster," Weis said, "this is the best we feel by a wide margin about the talent we have here. But that being said, we've done very little to back that up, me included."
Weis is entering the third year of his five-year contract with the Jayhawks. And after modest gains each of the first two seasons, including a victory over West Virginia last year that ended a long Big 12 losing streak, he may not see the final two years without more significant progress.
That may be one of the reasons why Weis essentially fired himself as offensive coordinator after last season. The pro-style offense that he favors wasn't cutting it in the Big 12, where the spread is the rage, so Weis hired John Reagan to bring his spread system from Rice -- a school that had beaten the Jayhawks each of the previous two seasons.
Weis also made a bold move in the spring of naming Montell Cozart his starting quarterback, rather than let the competition carry over into the fall. The sophomore is known for his running ability more than his passing prowess, a very different skillset from what Weis tends to prefer.
"He fits John's scheme way better than my scheme," Weis explained," because in my scheme the quarterback is not a runner. In my scheme, he hands the ball off to a running back and gets the hell out of the way. In John's scheme, he's another runner."
Reagan hopes that spreading the field will create more opportunities to get the ball downfield, leading to more explosive plays and much more scoring. Kansas only put up more than 20 points twice last season, and one of those games was against south Dakota.
"You're trying to force a defense to play fundamental football, keep them from doing too much," Reagan said, "and you're trying to find that player in conflict, and hopefully you have the matchups you need to take advantage of that player or group of players."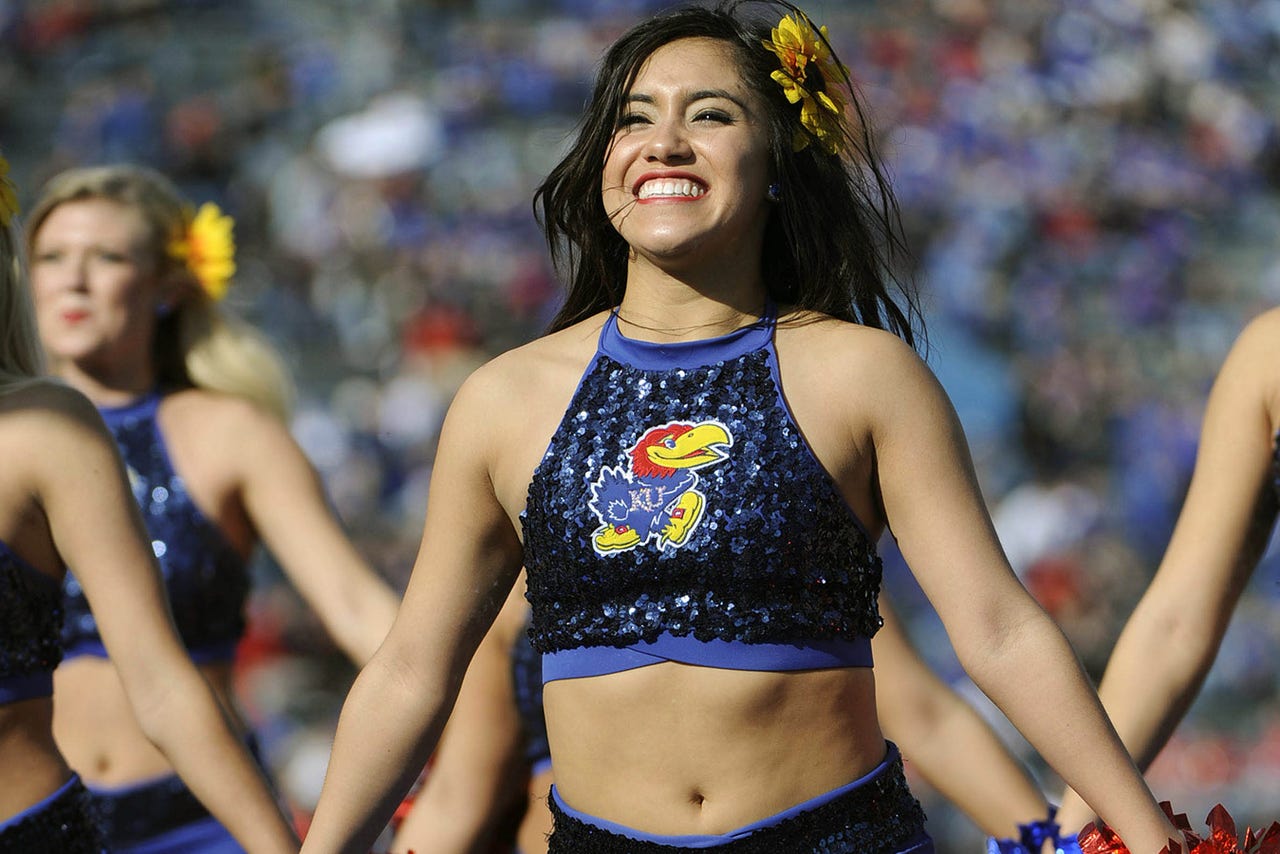 Lookin' good! CLICK HERE to check out our gallery of cheerleaders from around the Big 12.
The first test of that system will happen Sept. 6 against Southeast Missouri State. But there will be plenty of other things to watch for in the season opener. Here are five of them:
STANDOUT SECONDARY
Kansas should start three seniors in the defensive backfield, and folks around the program believe the secondary could be one of the best to ever play at the school. That is encouraging in the high-octane Big 12. "The sky's the limit," free safety Cassius Sendish said.
RUNNING BACK BATTLE
Brandon Bourbon and Taylor Cox are first in line to replace Sims, and both of the seniors have been around the program for a while. But keep an eye on junior college transfer De'Andre Mann, a quicker, more elusive option who didn't commit to Kansas to sit.
WIDE RECEIVERS
Weis believes he has six wide receivers that have the ability to start. Now, they just need to step up. Among them is Nick Harwell, a high-profile transfer from Miami of Ohio who many NFL scouts believe can play at the next level. "We have no depth chart etched in stone right now," Harwell said, "so everyone is still competing, trying to win that spot."
BIG BEN
Ben Heeney is on watch lists for just about every award after emerging as one of the Big 12's best linebackers last season. The senior is a bit undersized at 6-foot, 230 pounds, but he has a motor that never stops. "He's a beast," fellow linebacker Victor Simmons said.
FAREWELL TRACK
Memorial Stadium will have a different look this season after the school spent $500,000 to remove the track. Now, field turf runs from bleachers to bleachers, giving the facility a more modern look. "It made it a better football venue," Weis said.
---