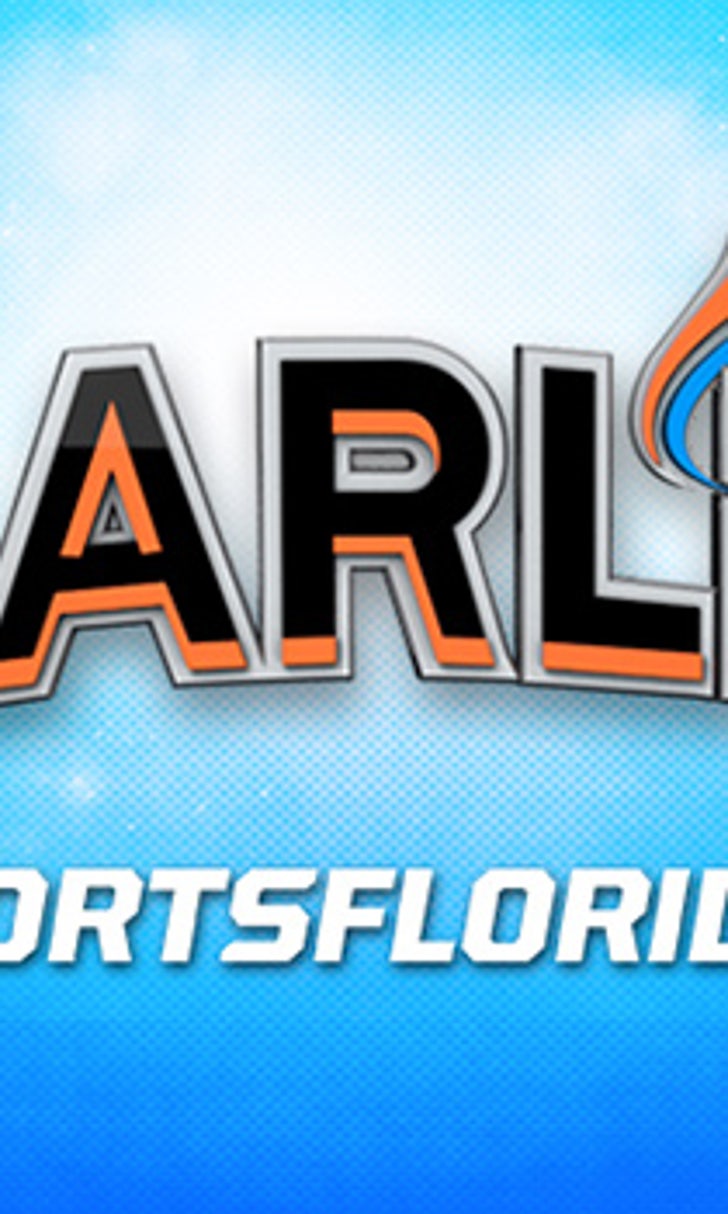 Jarrod Saltalamacchia homers to lead Marlins past Mets
BY foxsports • March 14, 2014
JUPITER, Fla. (AP) -- Jarrod Saltalamacchia homered off Zack Wheeler, lifting the Miami Marlins to a 1-0 victory over the New York Mets on Friday night.
Saltalamacchia's second homer of the spring -- in the second inning -- for his new team was the first run against Wheeler in Grapefruit League games. Saltalamacchia also singled to center in the fourth.
Brian Bogusevic also singled off of Wheeler with a line drive to right field in the third. Wheeler walked one and struck out two in 4 2-3 innings.
Marlins starter Tom Koehler gave up three hits and struck out five in five innings.
"We knew with Koehler, (Henry) Rodriguez and Wheeler there was going to be some velocity tonight," said Bob Geren, the Mets bench coach who served as acting manager. "We had a feeling it was going to be a low-scoring game coming in and, unfortunately, we were on the low end of it.
"But there were some impressive big arms tonight for both teams," he said.
BEYOND FLORIDA
The Marlins and Mets had players on road trips away from the Grapefruit League this weekend.
The Marlins left on Friday to play two games against the Yankees in the Legend Series in Panama City, Panama. The games were scheduled to honor Yankees closer Mariano Rivera, who retired after last season.
Many of the Mets were in Las Vegas for two exhibition games against the Chicago Cubs in the Big League weekend.
STARTING TIME
Mets: Wheeler had pitched six scoreless innings over two starts coming in.
"It could've been better but I'm pleased with it," Wheeler said. "I was throwing a lot fastballs trying to get my arm strengthened up and get my locations down."
Marlins: Koehler, making his third start in four appearance this season.
"I'm going to pitch until they tell me I'm done," Koehler said. "I threw 63 pitches (for 42 strikes) in five innings is pretty good and I feel I'm pretty close.
"There's not much more you have to do after that. Once you get past 50 in a game that's when adrenaline takes over," he said.
TRAINER'S ROOM
Mets: First basemen Ike Davis and Lucas Duda took at-bats in two separate Class-A games on Friday. Both are working their way back from injuries. Davis had sore calves and Duda a left hamstring strain. Davis was 1 for 3 with a double and two walks. Duda was 0 for 4 with a walk. Neither player ran the bases.
Marlins: Ed Lucas was supposed to be on the trip to Panama, but instead was grounded by a left hamstring injury. On Friday, he sat in the Marlins clubhouse with ice packs wrapped around his upper left leg. Lucas felt the injury when running the bases -- and scoring from third on Jake Marisnick's two-run double in the fourth -- during Miami's 4-2 road win over the Tigers on Thursday.
"It's very disappointing on multiple levels," Lucas said. "I was looking forward to the trip on a personal, non-baseball standpoint, but then even more so to knock down the lineup right when I'm feeling pretty good and feel I'm starting to play well."
Lucas, hoping for a utility infield spot, is batting .318 (7 for 22) with a triple, home run and four RBIs this spring.
---