Japan collect all nine points in group play, end Ecuador's World Cup run
BY Jamie Trecker • June 16, 2015
Japan locked up Group C's top slot with an easy, almost lackadaisical 1-0 win over poor Ecuador side in Winnipeg at the Women's World Cup on Tuesday night.
Yuki Ogimi scored after just five minutes to kill the game off, and now the defending champs await their opponent, a third-place team yet to be determined, ahead of a Round of 16 match next Tuesday in Vancouver.
"Ecuador were very persistent in their defense," Japan coach Norio Sasaki told FIFA's official website. "But over the 90 minutes, I think it was important that we defended well. We were successful in scoring early and I thought we would be able to score more, but we weren't able to."
Sasaki added: "On the whole I think we were able to do quite well in terms of our possession, but unfortunately we weren't able to score more, which was disappointing."
Ecuador, realistically but not mathematically eliminated coming into this match, was facing off against a Japanese side that are not only defending champions, but were the first team to qualify for the knockout stages at this Women's World Cup. Sure, Japan wanted to win the game, but how much effort were they realistically going to expend against a team that had lost both their matches by a combined score of 16-1? Not much, it turned out.
How outgunned the South Americans were became evident almost immediately after kickoff. Aya Sameshima was allowed to ramble out wide left, and sent in a cross that was clumsily flicked on by Yuika Sugasawa. Ogimi was all alone at the near post to blast the ball through the hapless Angie Ponce, off the crossbar, and into the net.
Japan would then waltz into the area and watch Shinobu Ohno bounce another off the crossbar -- and you felt it was going to be a long night for keeper Shirley Berruz. Berruz would actually end the night with tied with the most saves for a keeper at the tournament, joining the similarly challenged Thai netminder Waraporn Boonsing.
But Japan, content to hold and pass the ball for much of the night, wasn't too interested in wasting energy on a game like this. While the lead was slim, it also never felt threatened. Miho Fukumoto was credited with making two saves, but in reality, Ecuador never truly had a shot on frame.
This was hardly a perfect game for Japan and they will rightly be concerned that they have been poor in the final third throughout this tournament. They have won every game by a single goal, and there is an air of complacency around the side that might bode poorly in the games to come. Even when invited to run at an Ecuadorian defense that looked utterly inept they still struggled to find the back of the net.
Manager Norio Sasaki didn't look thrilled during the match with his team's performance, so you do wonder if a shakeup is coming ahead of their critical knockout game.
Regardless, it is job done for the World Cup holders -- and back to the drawing board for Ecuador. Ecuador ended up as the punching bag of this group, a glaring example of the gulf that still exists in the women's sport at the highest level. Yes, they gained experience -- but it must be asked what experience does a team gain from serial blowouts?
"Despite the two previous routs we suffered, we showed why we deserved to be here," Ecuador's manager Vanessa Arauz told FIFA after her side's defeat to Japan. "We earned our qualification and we have defended the honour of our country. We'll take this experience and continue to develop women's football in Ecuador."

---
---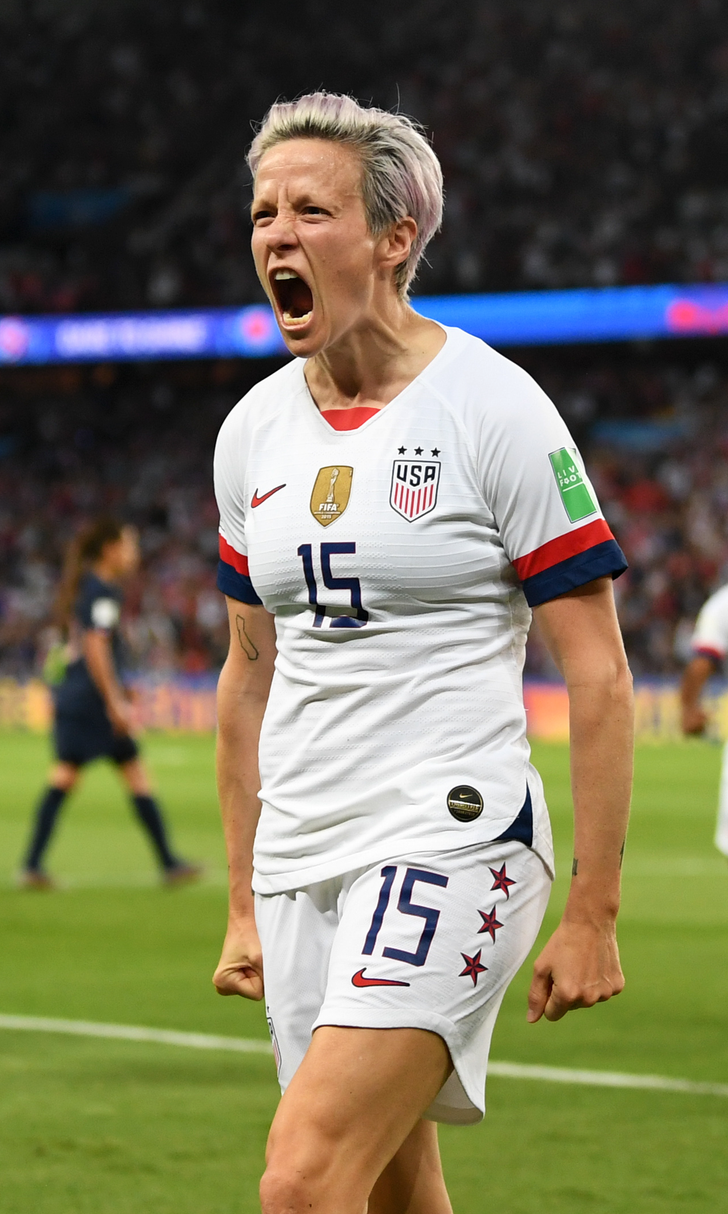 French Fracas
French Fracas
Behind two goals from Megan Rapinoe, the USA defeated host France in the quarterfinals of the 2019 Women's World Cup.