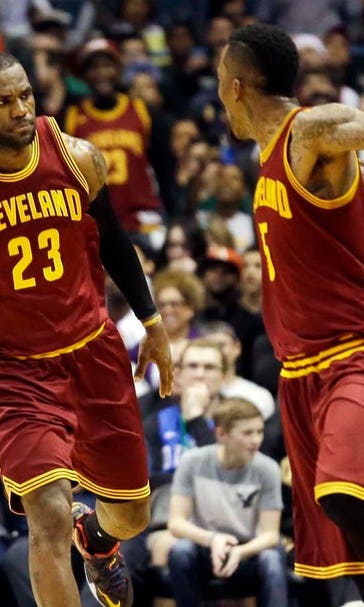 James scores 28, dunk ignites Cavs in 108-90 win over Bucks
BY foxsports • March 22, 2015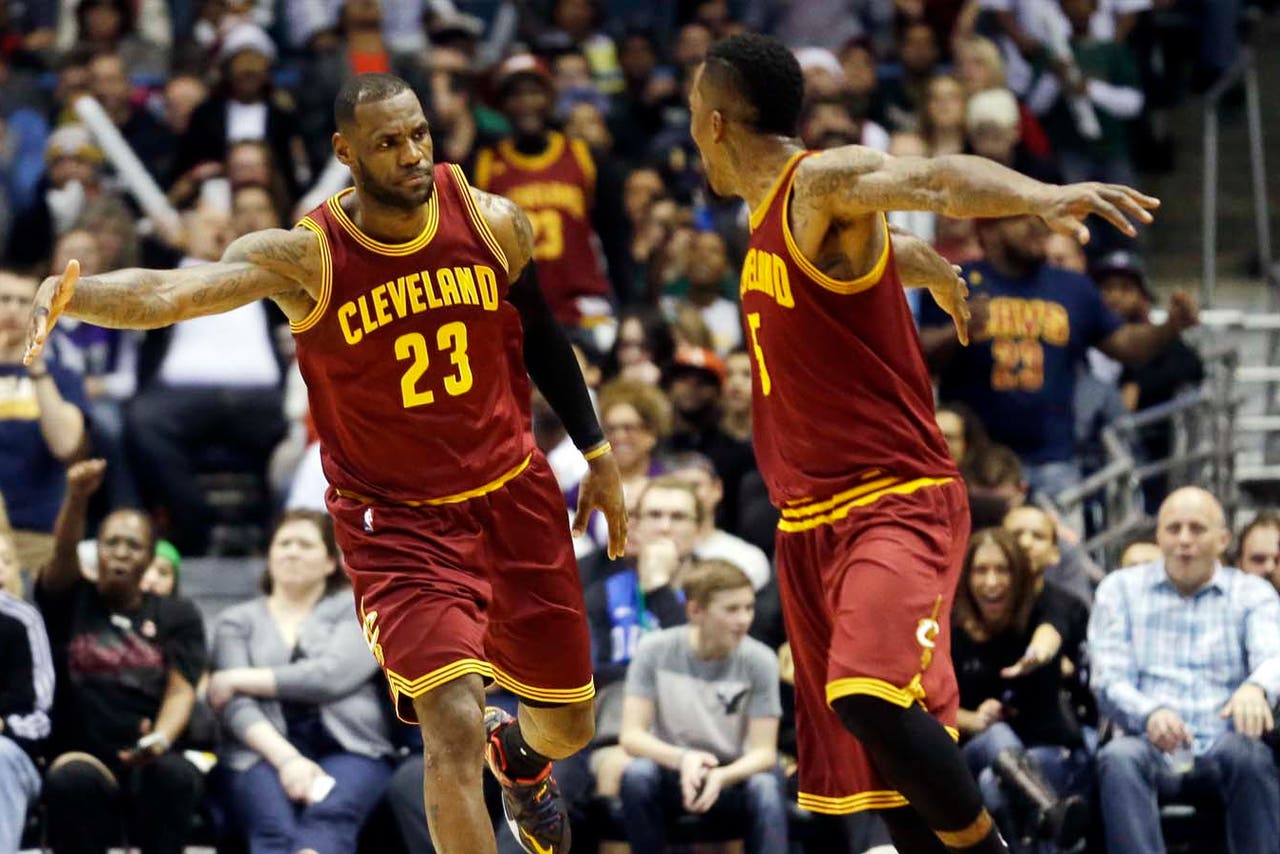 MILWAUKEE (AP) -- LeBron James scored 28 points and sparked a key second-half run with an emphatic dunk, leading the Cleveland Cavaliers to a 108-90 victory over the Milwaukee Bucks on Sunday.
J.R. Smith added 23 points for Cleveland, which has won three in a row. Smith made three straight 3s to close out the Cavs' decisive run that turned a six-point deficit into a 93-78 lead with 6:19 left in the game.
Milwaukee has dropped six in a row.
Giannis Antetokounmpo had 15 points and nine rebounds for the Bucks. The lanky forward muscled his way to the bucket against James early in the game to help Milwaukee build an 11-point lead.
James had his way late. His dunk off an offensive rebound got the Cavs going. He finished 10 of 17 from the field and grabbed 10 boards.
Smith's long-range shooting finished off Milwaukee.
After hitting the last of his three straight 3s in front of the Milwaukee bench, Smith shook his head from side to side as he jogged back up the court.
Smith finished 8 of 11 from the field, including 7 of 9 from 3-point range.
Both teams got off to hot starts before slogging through a sloppy stretch of turnovers in the second quarter.
Antetokounmpo, a second-year player, looked fearless at times against James. The 6-foot-11 forward had 11 points and six rebounds in the first half to help Milwaukee carry a nine-point lead into the break.
TIP INS:
Cavaliers: Coach David Blatt, who also coached in Europe, said he didn't feel the need to campaign for James for the NBA MVP race, though he wouldn't be shy about talking about James either. Stumping for awards, though, wasn't common in Europe.
Bucks: Milwaukee fell to 4-13 since a trade deadline deal that shipped Brandon Knight to Phoenix and netted Michael Carter-Williams from Philadelphia. Still, the Bucks remain in sixth place in the Eastern Conference playoff race. "We take one game at a time, and I think this is a perfect time for this team, for coaches and players to be put in," coach Jason Kidd said. "No one thought we were going to be here." ... Hall of Famer Oscar Robertson, a former Buck, watched courtside. He received a standing ovation after being introduced during a second-quarter break.
UP NEXT:
Cavailers: At Memphis on Wednesday.
Bucks: Host Miami on Tuesday.
---