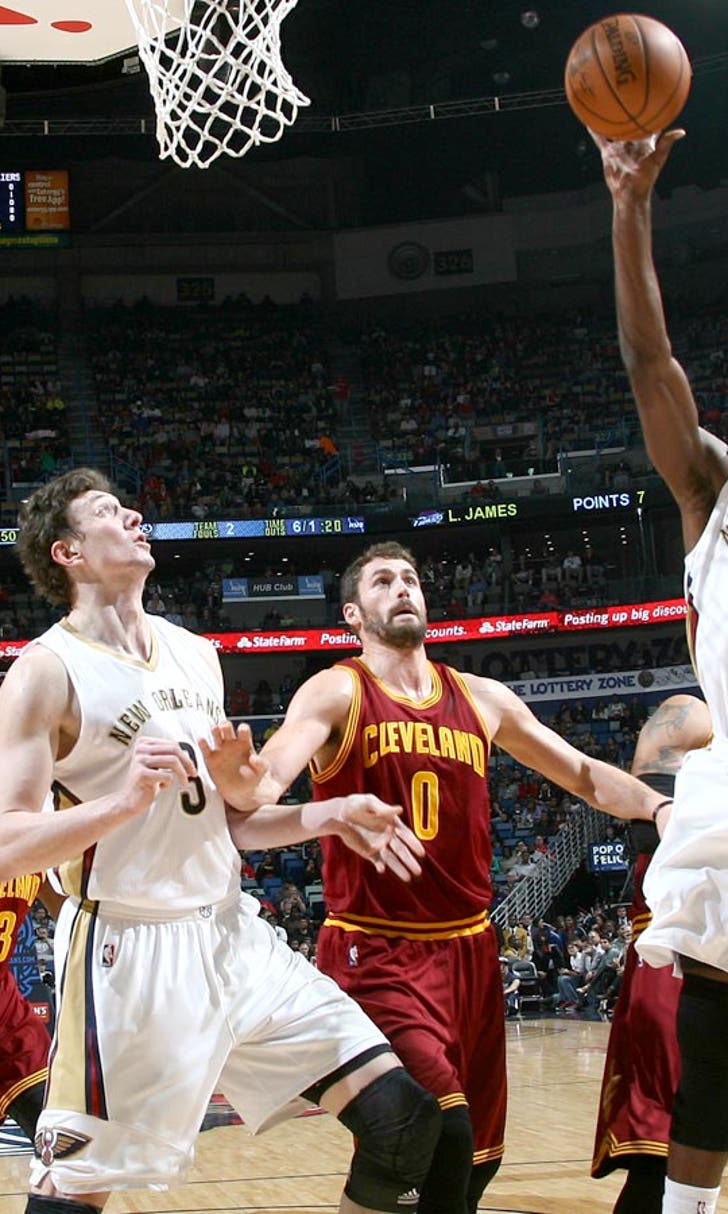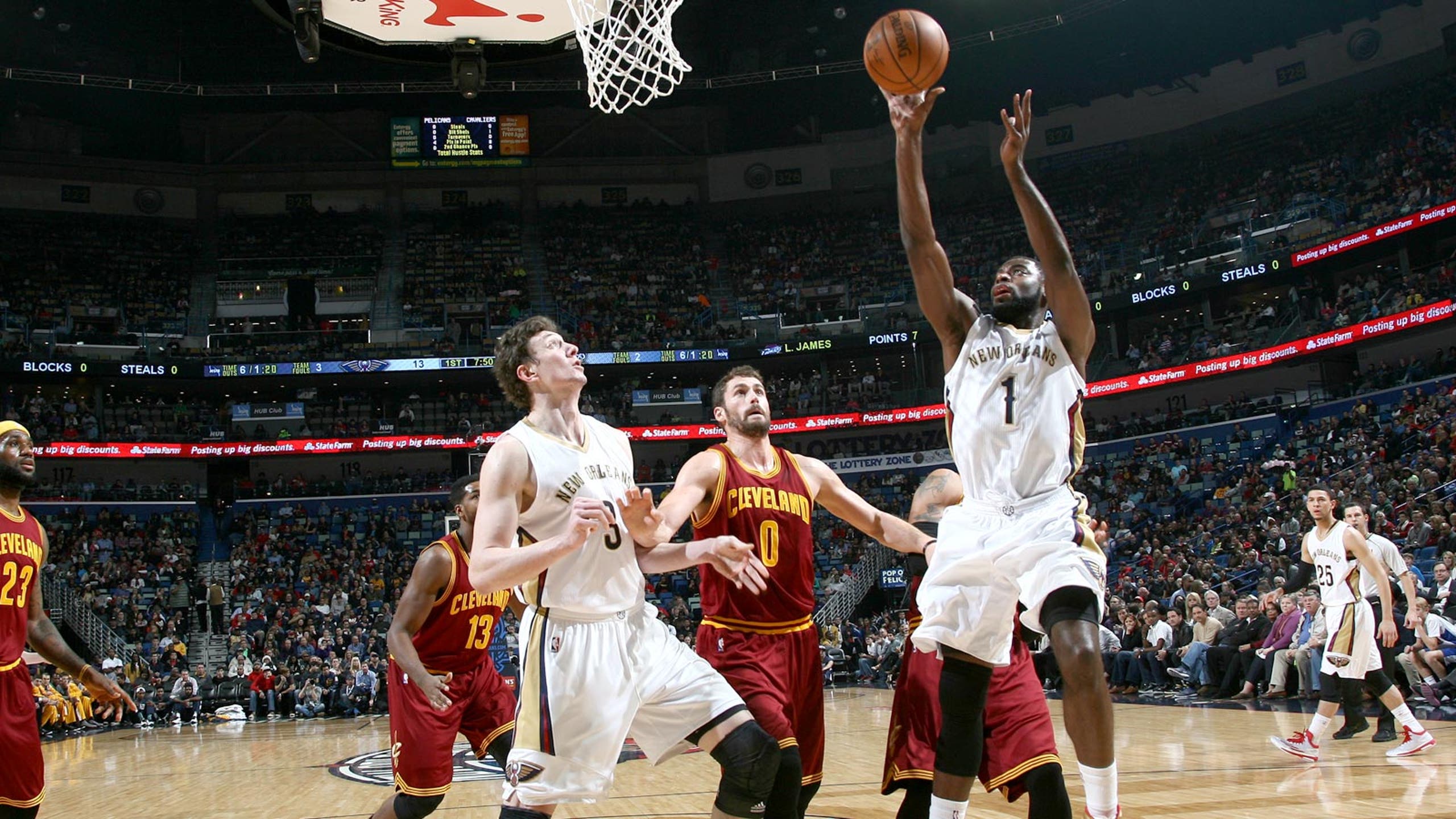 James returns, but Pelicans beat Cavaliers 119-114
BY foxsports • December 12, 2014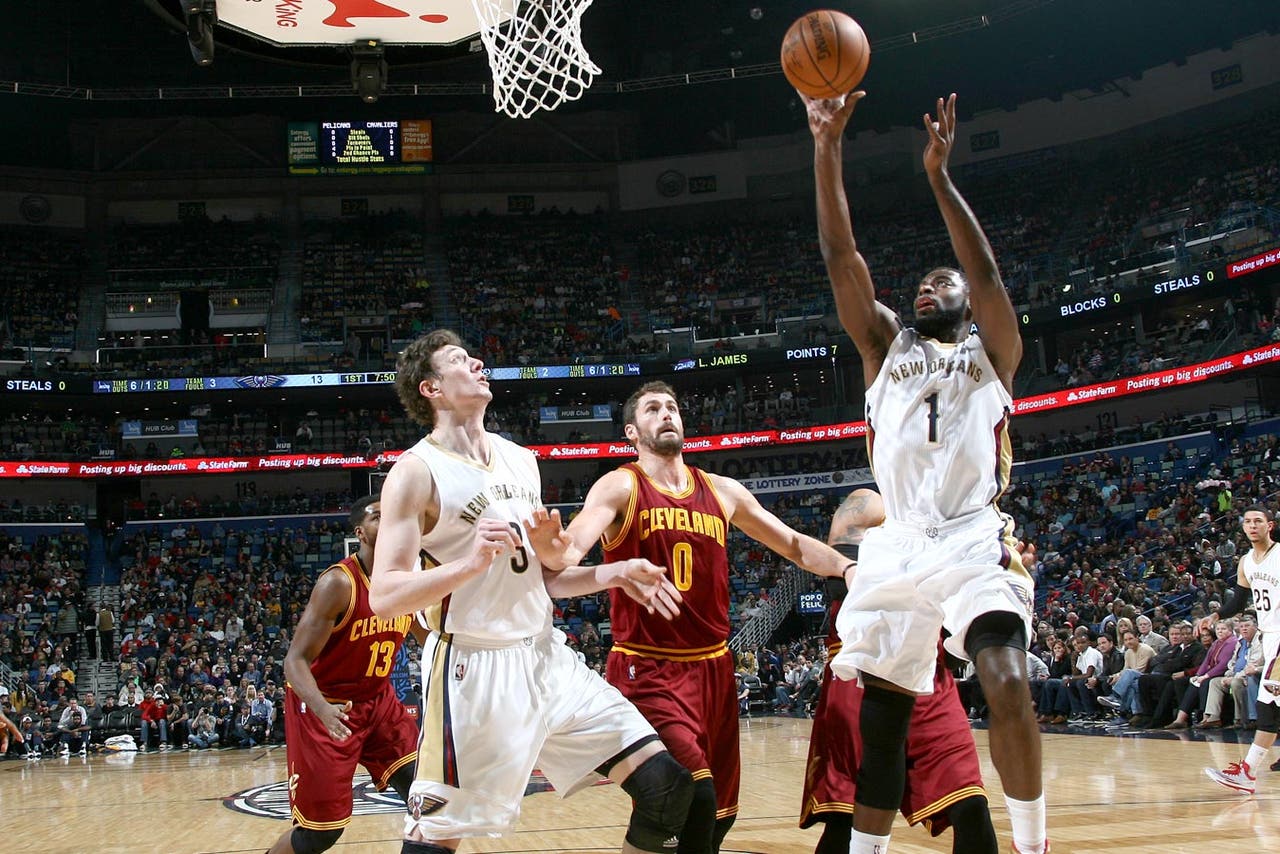 NEW ORLEANS -- Tyreke Evans stood on the baseline and gave an affirmative nod to the crowd.

His powerful driving layup over LeBron James late in the third quarter left little doubt about the New Orleans Pelicans' determination to overcome the loss of Anthony Davis -- not to mention the return of James.

Evans had 31 points and 10 assists, Ryan Anderson tied a career high with eight 3-pointers on his way to 30 points, and the Pelicans beat the Cleveland Cavaliers, 119-114 on Friday night.

"It's all about having fun," Evans said. "Tonight, it looked like we were having fun. Everybody was moving the ball, getting good shots, playing together. When we play like that, we are unstoppable."

Davis left the game with 5:30 left in the first quarter, complaining of pain in his chest after a free throw by Kevin Love. Team officials could not immediately specify how or when the injury occurred, but Pelicans spokesman Matt Ryan called the injury a chest contusion from an apparent collision with another player's elbow.

"I just know when he was on the bench he was wincing as if he couldn't breathe, so I was hesitant to put him back in the game," Pelicans coach Monty Williams said. "We watched him for a while and he took himself out. That's when I knew he didn't feel right."

James, returning from a one-game absence because of a sore left knee, scored 41 points, while Love added 21.

"I'm trying not to think about it while I'm out there. Just try to go out and play," James said of his knee. "Obviously, it's a little sore now, you know, just coming from one game off, but I'm going to continue to do what we need to do to strengthen it and get it back right and make sure I'm OK."

Kyrie Irving played one night after hurting his left knee in a collision with Oklahoma City guard Russell Westbrook, but struggled early. He missed his first nine shots and did not score any of his 17 points until the fourth quarter, when Cleveland trailed by as many as 19.

Cavs coach David Blatt said Irving, "showed heart and the character to get out there and play as hard as he could."

On the verge of being blown out, the Cavs didn't quit, pulling to 112-107 after Irving scored five quick points and James Jones added a 3-pointer with 54 seconds to go.

Luke Babbitt responded with only his second field goal -- also his second 3-pointer -- and Cleveland could not recover.

Jrue Holiday finished with 16 points for New Orleans. Omer Asik had 14 rebounds and nine points.

Anderson Varejao scored 11 points and Tristan Thompson grabbed 10 rebounds for Cleveland, which has lost two straight after winning eight in a row.

The Pelicans shot 55.7 percent (44 of 79), which was just good enough to beat the Cavs, who shot 49.4 percent (44 of 89).

Evans was 13 of 24, scoring mostly on powerful drives to the hoop for an array of floaters and reverse layups, but also hit two 3-pointers. He and Anderson dominated the second half, and Anderson's final 3-pointer gave New Orleans its largest lead at 100-81 with 8:37 to go.

"This was a game that we knew that we had to fight extra hard without (Davis)," Anderson said. "This was a huge win for us so I'm really happy with the way we played."

TIP-INS

Cavaliers: James hit two 3-pointers to become the Cavaliers' leader in that category with 804, passing Mark Price, who had 802. ... Dion Waiters, who played 10 minutes in the first half, was taken from the arena to a hospital after the first half to be examined for abdominal pain. He remained in the hospital after the game and did not fly home with the team.

Pelicans: Davis had eight points and one rebound before checking out. ... The Pelicans were 12 of 28 (42.9 percent) from 3-point range. ... New Orleans is 7-2 at home.

BOUNCING BACK

Anderson has now hit a career-high eight 3s four times. This latest instance came two days after he missed a potential game-tying 3 in the final seconds of a loss at Dallas.

"You've got to move on," Anderson said. "Obviously I thought about it the whole plane flight (back from Dallas) and there were times I thought about it today a little bit, but tonight was a new game."
---