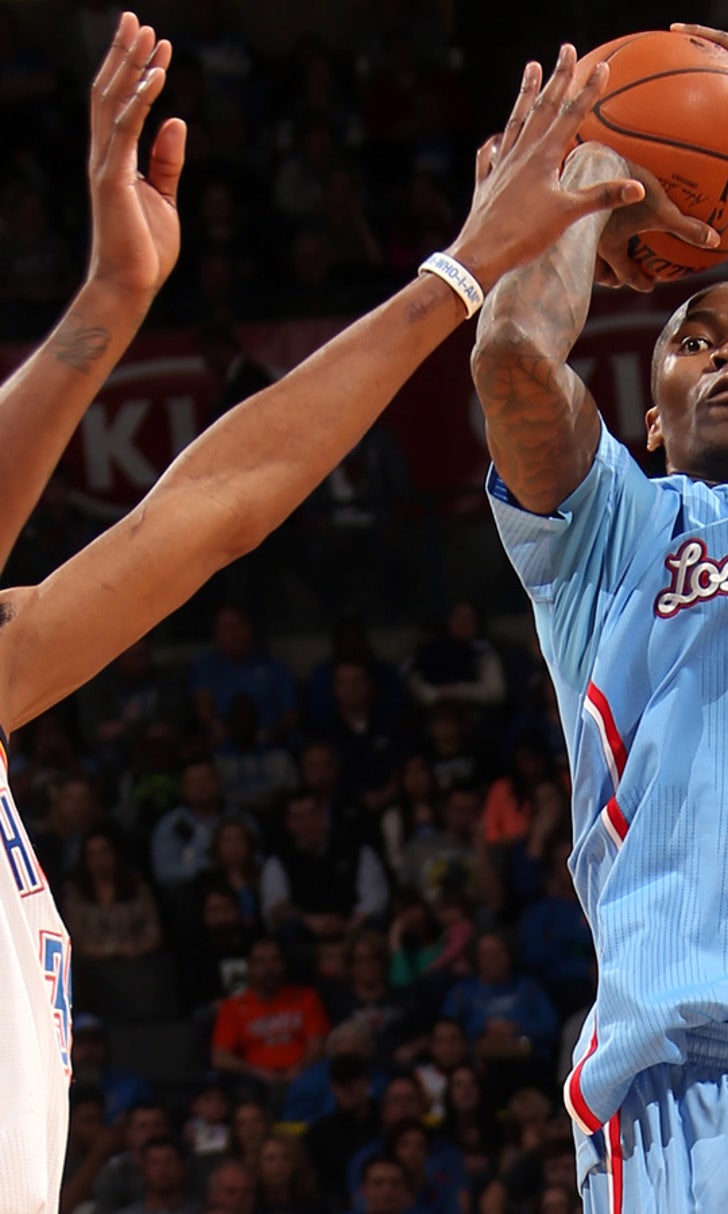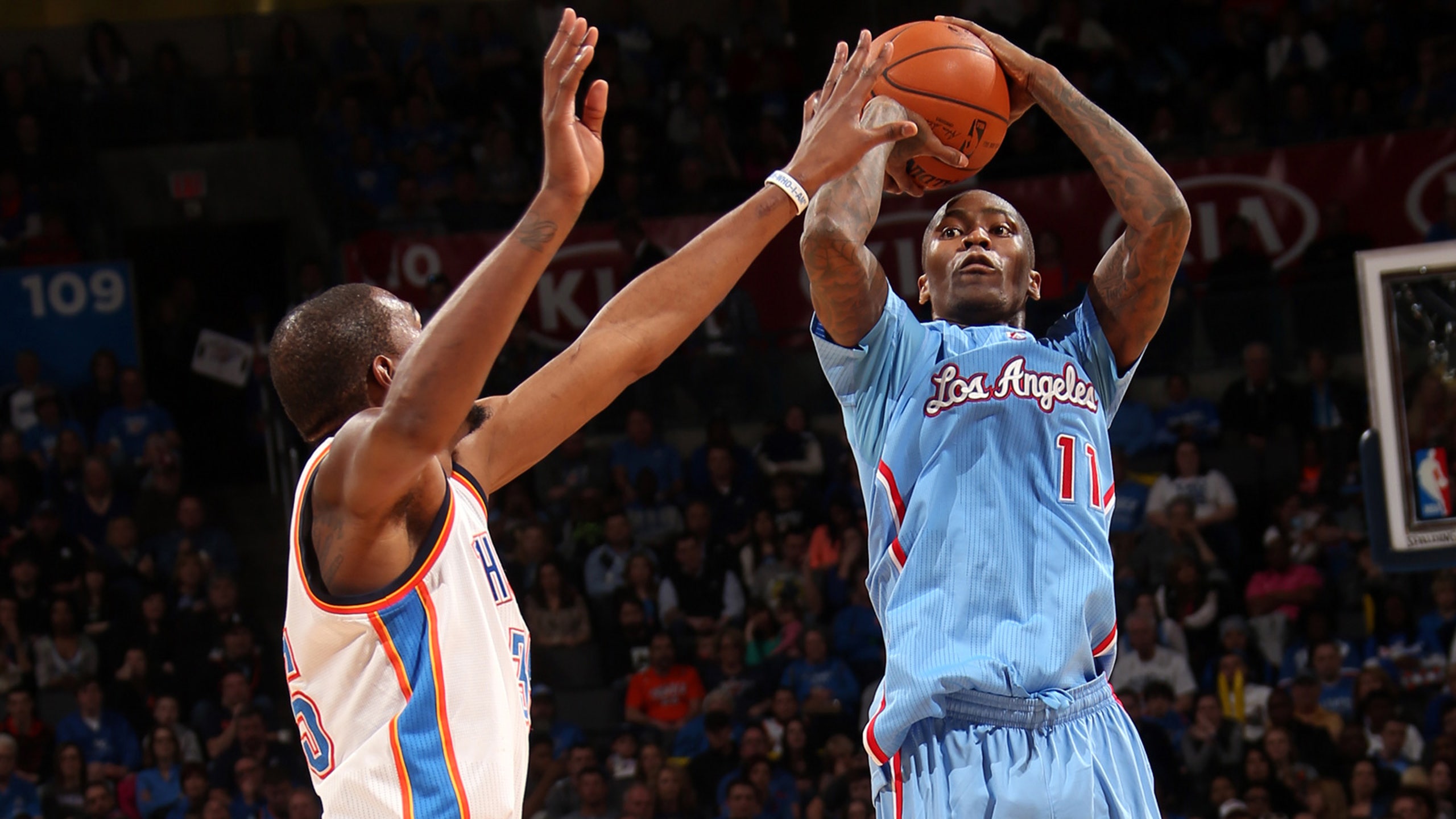 Jamal Crawford's 36 lifts Clippers past Thunder
BY foxsports • February 23, 2014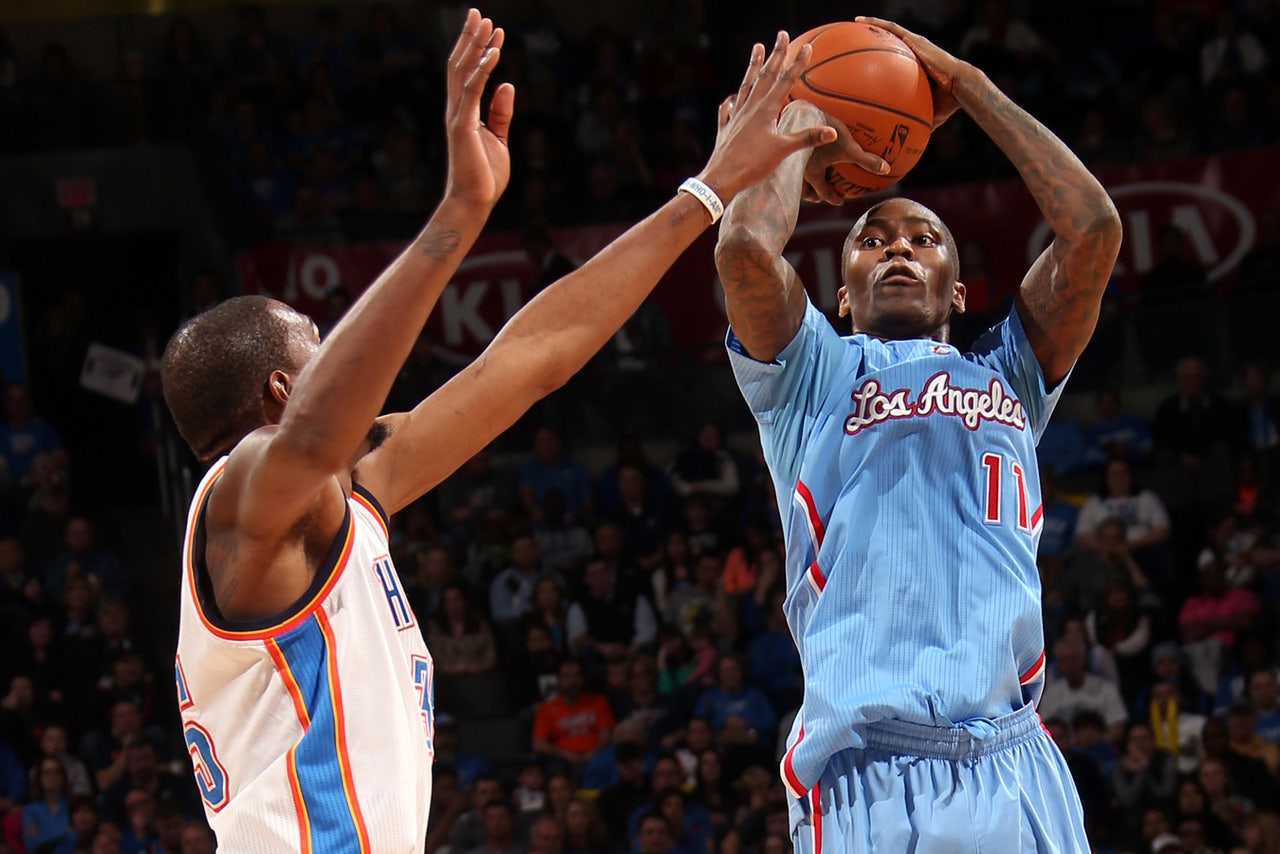 OKLAHOMA CITY (AP) -- Jamal Crawford scored 36 points to help the Los Angeles Clippers beat the Oklahoma City Thunder 125-117 on Sunday afternoon.
Matt Barnes scored 24 points, Chris Paul had 18 points, 12 assists and eight rebounds, Blake Griffin scored 20 points and DeAndre Jordan added 18 points and 12 rebounds for the Clippers, who snapped a two-game skid.
Kevin Durant had 42 points and 10 assists and Serge Ibaka added 20 points for the Thunder, who lost their second straight. It was the most points the Thunder have allowed this season.
Oklahoma City overcame a 15-point deficit late in the third quarter to take a 115-112 lead on a 3-pointer by Durant with 2:43 to play, but the Clippers controlled the game from there.
A 3-pointer by Crawford with 1:30 remaining gave Los Angeles a 119-115 lead. Crawford scored again on a floating jumper in the final minute to push the lead to 121-117. Westbrook missed a 3-pointer, and Paul made two free throws to extend the Clippers' lead to six and put Clippers in charge with 29.7 seconds left.
Paul sprained his right thumb against Memphis this past Friday and coach Doc Rivers said before the game it was 50-50 if he would play.
The Clippers shot 66 percent in the first half to take a 72-66 lead at the break. Barnes made a 3-pointer with 9.8 seconds left in the first half, and a loose ball foul was called on Ibaka away from the shot. Griffin made the free throw to give the Clippers a 72-64 lead. Durant closed the half with a long 2-pointer. The Clippers scored 44 points in the second quarter, just short of their season high of 46 in a period. Durant had 24 points and eight assists at halftime.
Griffin hit a 3-pointer to push the Clippers' lead to 91-79 with 3:26 left in the third quarter. Darren Collison's layup pushed the lead to 95-80 late in the third quarter, but Oklahoma City outscored the Clippers 13-4 in the final two minutes of the period to cut its deficit to 99-93. Derek Fisher hit two 3-pointers to start the rally, and then Durant drained a 3 with 1.6 seconds left in the quarter.
The Thunder trimmed the Clippers edge to a point on a pair of free throws by Jeremy Lamb, and Fisher tied it at 107 on a 3-pointer with just over six minutes to play.
NOTES: The Clippers made their first five shots. ... Thunder center Kendrick Perkins missed Sunday's game against the Los Angeles Clippers with a strained left groin. He was injured during the third quarter of Oklahoma City's loss to Miami on Thursday night. Steven Adams, a rookie, got his third career start in Perkins' place. ... Rivers and Crawford were issued technical fouls in the first quarter. Paul was given one in the second quarter. ... Clippers guard J.J. Redick sat out with a bulging disc in his lower back. He had missed the previous six games. He has played in just 30 games this season while dealing with wrist, hip and back injuries. He averages 15.7 points and 2.2 assists per contest.
---