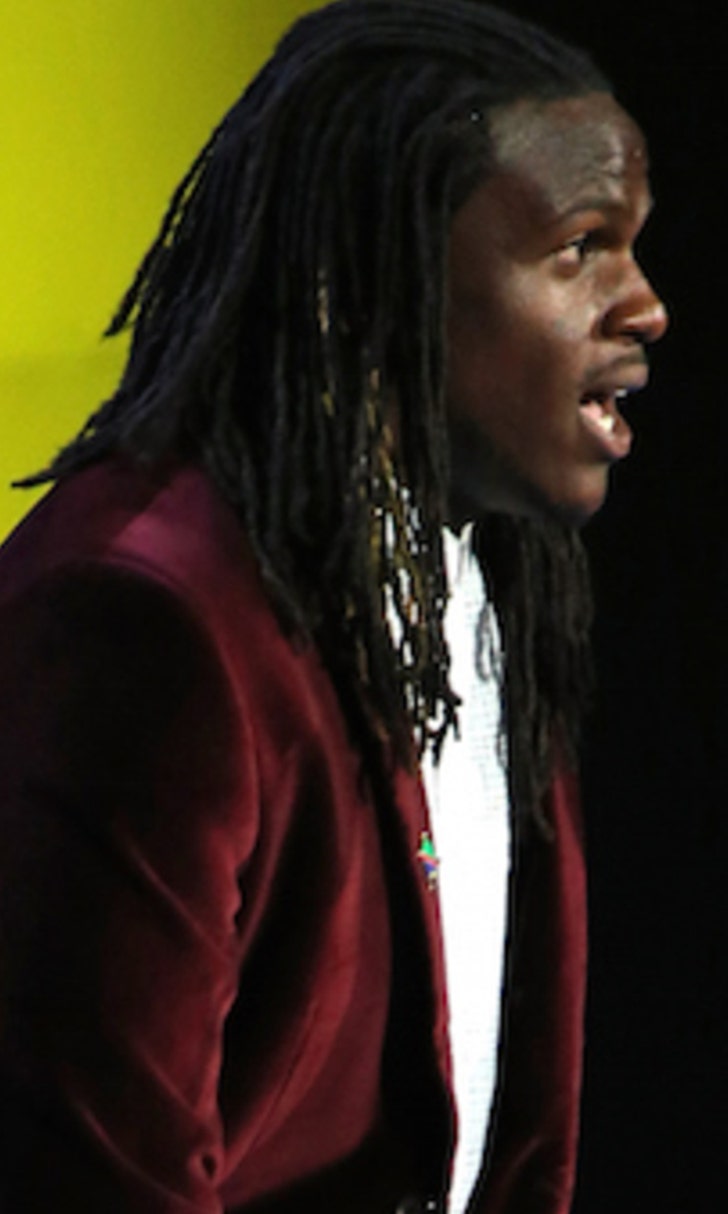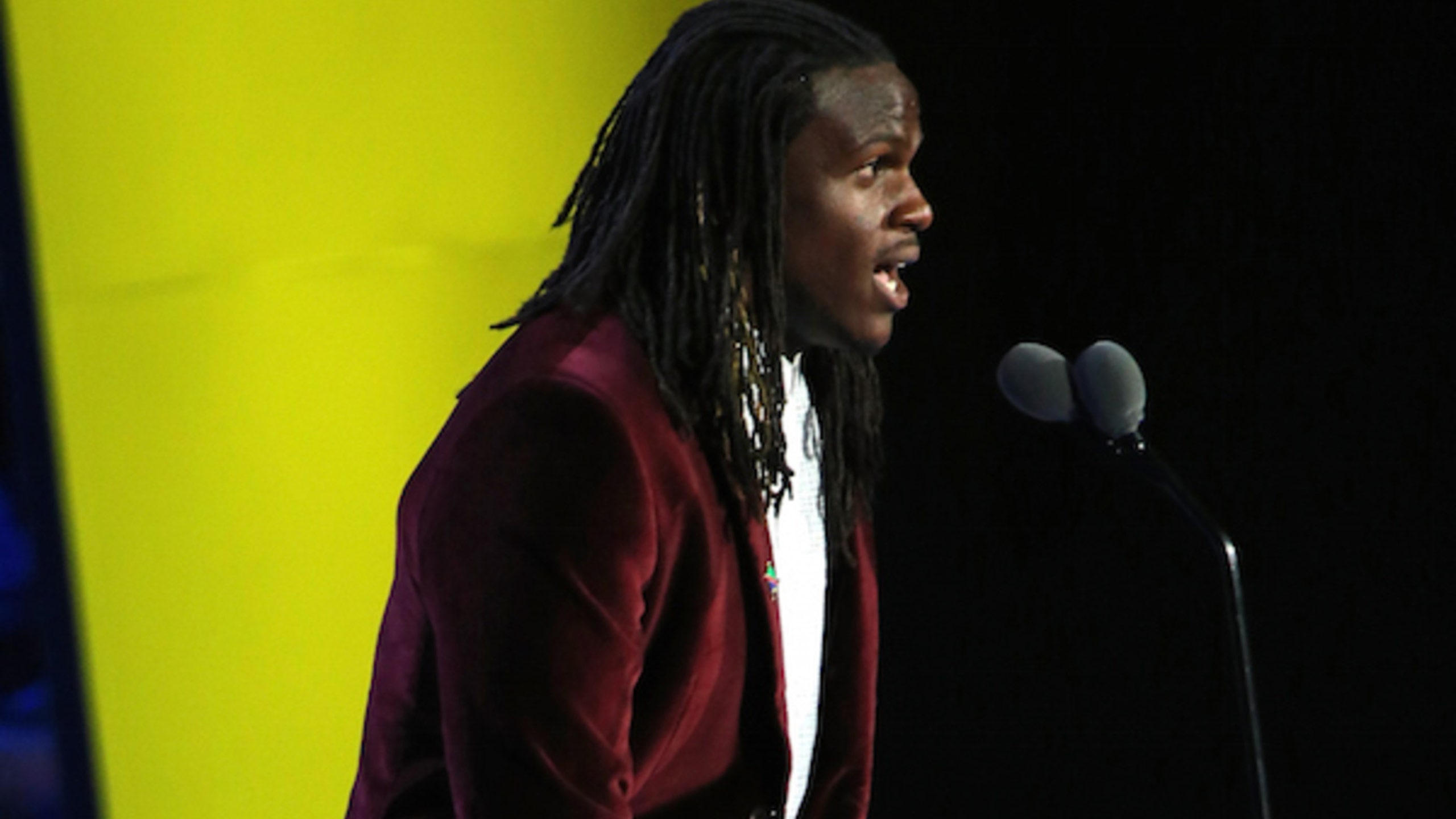 Jamaal Charles gives a great speech at the Special Olympics
BY foxsports • July 26, 2015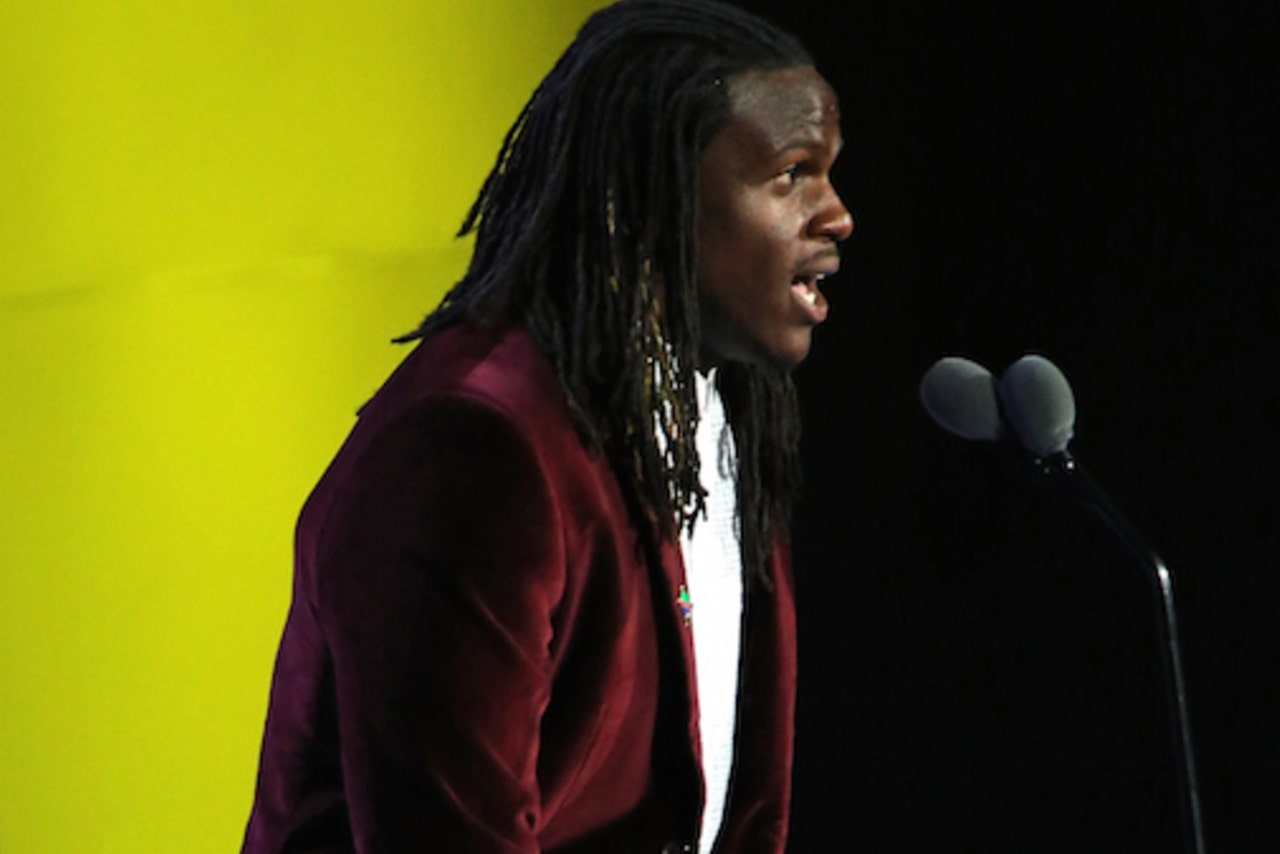 At 10 years old, Kansas City Chiefs running back Jamaal Charles competed at the Special Olympics. Prior to that, he was diagnosed with a learning disorder.
Needless to say, this annual event is dear to his heart.
Speaking at the Opening Ceremony of the Special Olympics in Los Angeles on Saturday night, Charles gave a stirring speech about what the event did for him during his adolescence.
[You can watch the video here.]
"I was afraid. I was lost. When I was a boy, I had trouble reading. I found out I had a learning disability. People made fun of me. They said I would never go anywhere. But I learned I can fly. When I was 10 years old, I had the chance to compete in the Special Olympics. That's right, the Special Olympics gave me my first chance to discover a talent I did not know I had.
When I competed in the Special Olympics, I found out just how fast I was. I stood high on the podium, getting the gold medal in track and field."
Charles went on to talk about how the event gave him the courage to be the best he can be. It was an amazingly passionate speech from one of the world's top athletes.
On the football field, Charles has also been one of the top running backs in the game. He's put up 1,300-plus total yards in each of his last five full seasons. The four-time Pro Bowler is also coming off a 2014 campaign that saw him score a total of 19 touchdowns.
Needless to say, Charles can act as an inspiration to all those competing this week in Los Angeles. His success on the field, and in life, should act as a guiding light for all of them.
More from Sportsnaut:
---