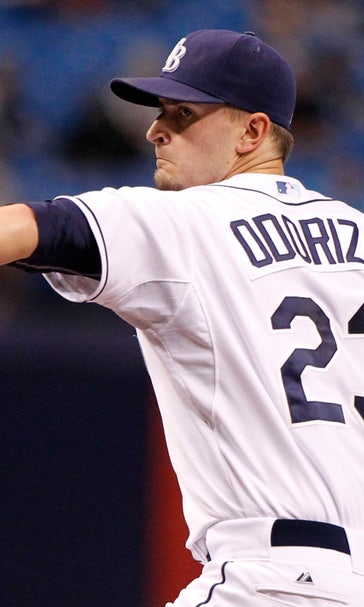 Jake Odorizzi, a former question, continues to grow into answer for Rays
September 4, 2014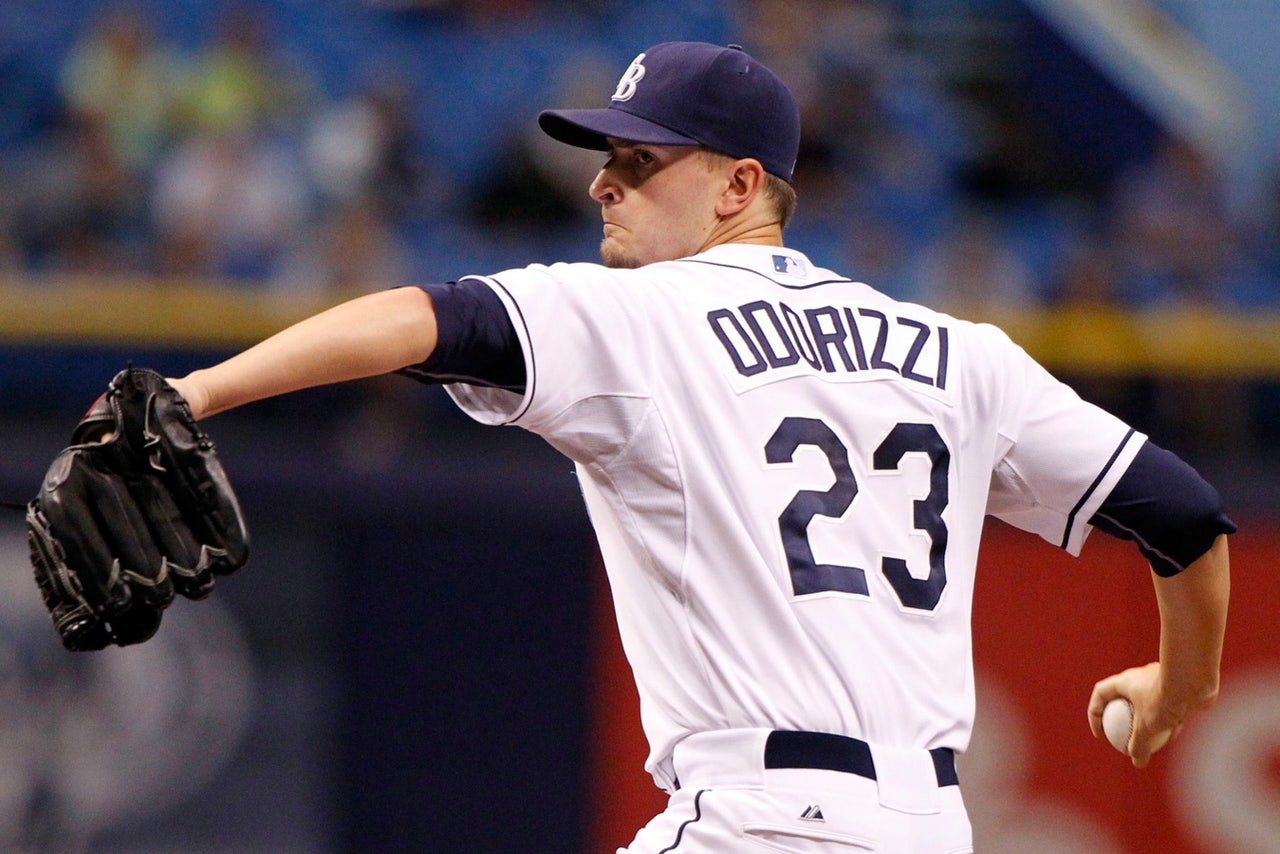 ST. PETERSBURG, Fla. -- Jake Odorizzi entered this season as a question, but there was Tampa Bay Rays manager Joe Maddon speaking about the young right-hander's self-discovery and how it happened -- through part scouting, part coaching, part discipline by a player learning who he can become.
''Self-awareness is a great tool,'' Maddon said Thursday evening. ''It's a great tool if you're able to understand what that means and then utilize it. I just think he's going to become more self-aware.''
It's easy to see the growth in Odorizzi these days, even with the Rays sliding further out of the race for the American League's second wild-card spot, their latest loss a 1-0 defeat to the Toronto Blue Jays in 10 innings on Thursday at Tropicana Field. The result was no fault of Odorizzi, who allowed just three hits and struck out three in 7 1/3 innings, the latest display that he has lasting power at this level.
He burned through five starts in June with a 2.40 ERA and five in July with a 2.90 ERA. He allowed five runs in a loss to the Los Angeles Angels on Aug. 3 and eight in a loss to the Baltimore Orioles on Aug. 25, performances that served as speed bumps in his race into Maddon's consciousness. But he allowed just one hit in seven innings in a victory over the Boston Red Sox last Saturday, and Thursday's showing continued his rise from a spring-training unknown to a late-season success story.
Few, except maybe Odorizzi himself, expected his ascent to happen.
Consider his position in the spring. He won the Rays' fifth-starter job in a tight competition with left handers Cesar Ramos and Erik Bedard, despite not much background in a Tampa Bay uniform. He was 0-1 with a 3.94 ERA in seven appearances (four starts) last year, after he was gained in the same seven-player trade that sent Wil Myers to the Rays.
Then there was the frustrating trend early this season, when Odorizzi couldn't dismiss a line-up the second time through without being knocked around. All those uncertainties and predictable blips because of inexperience appear in the past, though.
The Rays have witnessed a stronger and more aware Odorizzi, someone who has become arguably their second most-dependable starter since the July 31 non-waiver trade deadline, behind right-hander Alex Cobb.
This new Odorizzi mixes in his curveball with more precision. His cutter has improved. He entered Thursday as a surprise strikeout artist, ranking ninth in the AL in the category with 163 and holding the most strikeouts among all rookies in the majors.
''He works fast, so you're not out there just kind of standing around,'' Rays outfielder Brandon Guyer said. ''He works fast, and he pounds the strike zone, so you always appreciate working behind a guy like that.''
Odorizzi pounded Blue Jays' hitters Thursday in a three-strikeout, 95-pitch outing that could have lasted longer. He threw well enough to give the Rays a reprieve from a September start to forget, but Tampa Bay's weak offense wasted another prime chance.
Still, short-term results no longer are important. Odorizzi's focus will soon turn toward early 2015, when he'll enter spring training a year older, a year wiser and a year more aware of his place within Tampa Bay's rotation.
That's quite a change from when he stepped into Charlotte Sports Park's clubhouse last February, when he only began to establish an identity in a Rays uniform. Consider the mission accomplished, with him now 10-11 with a 3.84 ERA and 166 strikeouts in 28 starts this season.
No Tampa Bay pitcher has shown more improvement. No Tampa Bay pitcher is even close.
''As long as everybody stays healthy and finishes on a high note, I think going into next year, that will be a big thing -- the way we finish this year,'' Odorizzi said. ''We want to go in with the utmost confidence and, obviously, there's a few months between now and spring training. But if you're ending up on a high note, you know how you're feeling at the end of the year, and you want to try to duplicate that at the start of spring.''
With a year as a constant within the Rays' rotation almost complete, Odorizzi has discovered himself, creating a formidable middle-of-the-rotation option for his team in the process. Perhaps Cobb and left-hander Drew Smyly are the only Tampa Bay starters who have been better than him since left-hander David Price was traded to the Detroit Tigers.
That's good news for the Rays. Odorizzi has grown into a valuable piece of the post-Price era, and he figures to grow sharper with time.
All this progress seemed unlikely in the spring. It even seemed unlikely toward the end of the exhibition season when Odorizzi was awarded a starting job, questions about his stamina real when he figured to be little more than a placeholder until right-hander Jeremy Hellickson returned from arthroscopic surgery on his throwing elbow.
''I think you're just seeing a young man understanding what he has and how to utilize it,'' Maddon said. ''That's it. I think he has a better understanding of who he is and how to do that compared to what he had been doing."
Odorizzi had been a question. Now, he's an answer.
He had been an unknown. Now, he's a trusted piece of the future.
His rise is proof that patience and discipline can help blaze a path that seemed to include an unknown destination to start.
Thursday was the latest evidence that comfort, not uncertainty, has become part of Odorizzi's profile today, with promise for many more tomorrows.
You can follow Andrew Astleford on Twitter @aastleford or email him at aastleford@gmail.com.
---