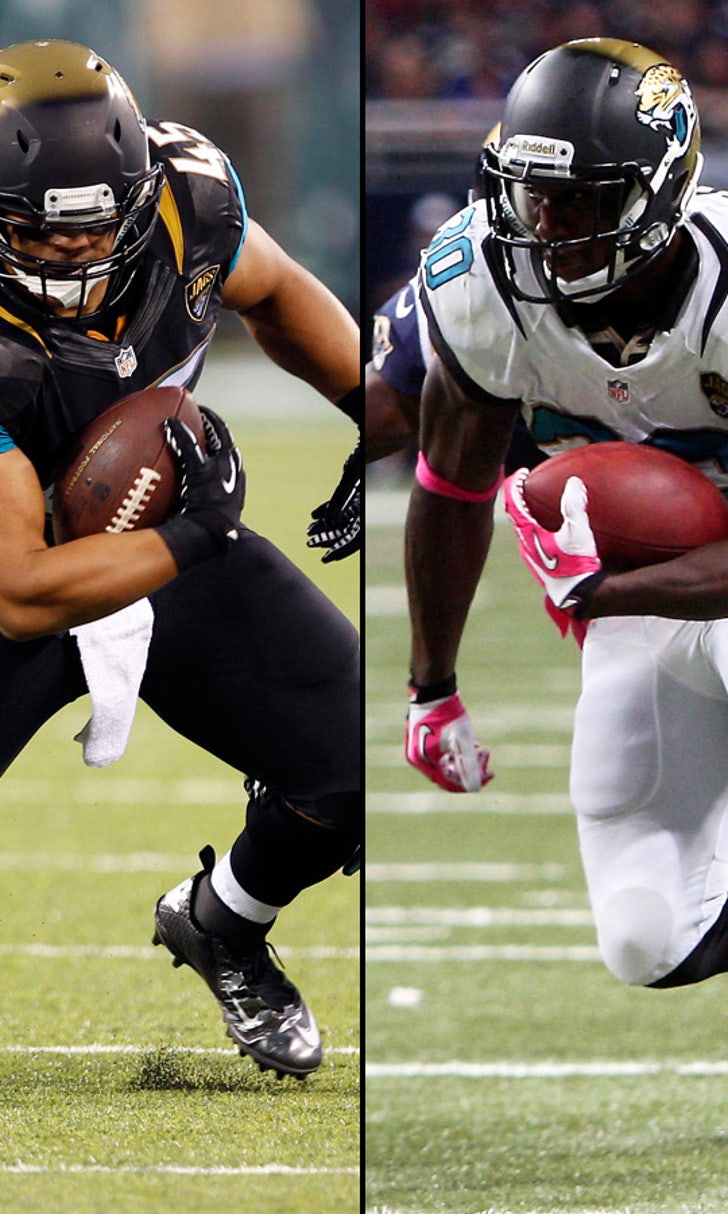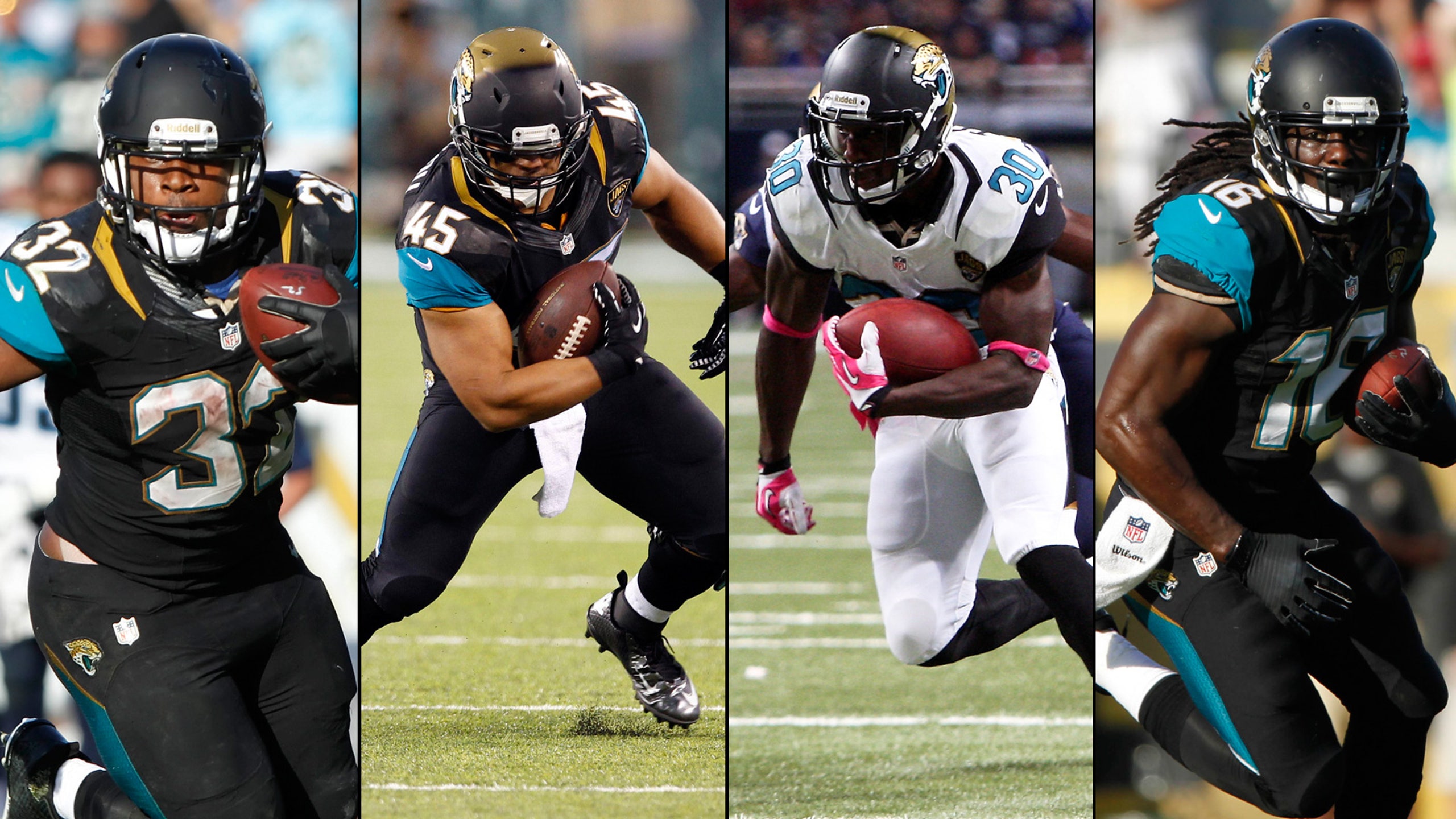 Jaguars in a rush to fix ground game
BY foxsports • January 31, 2014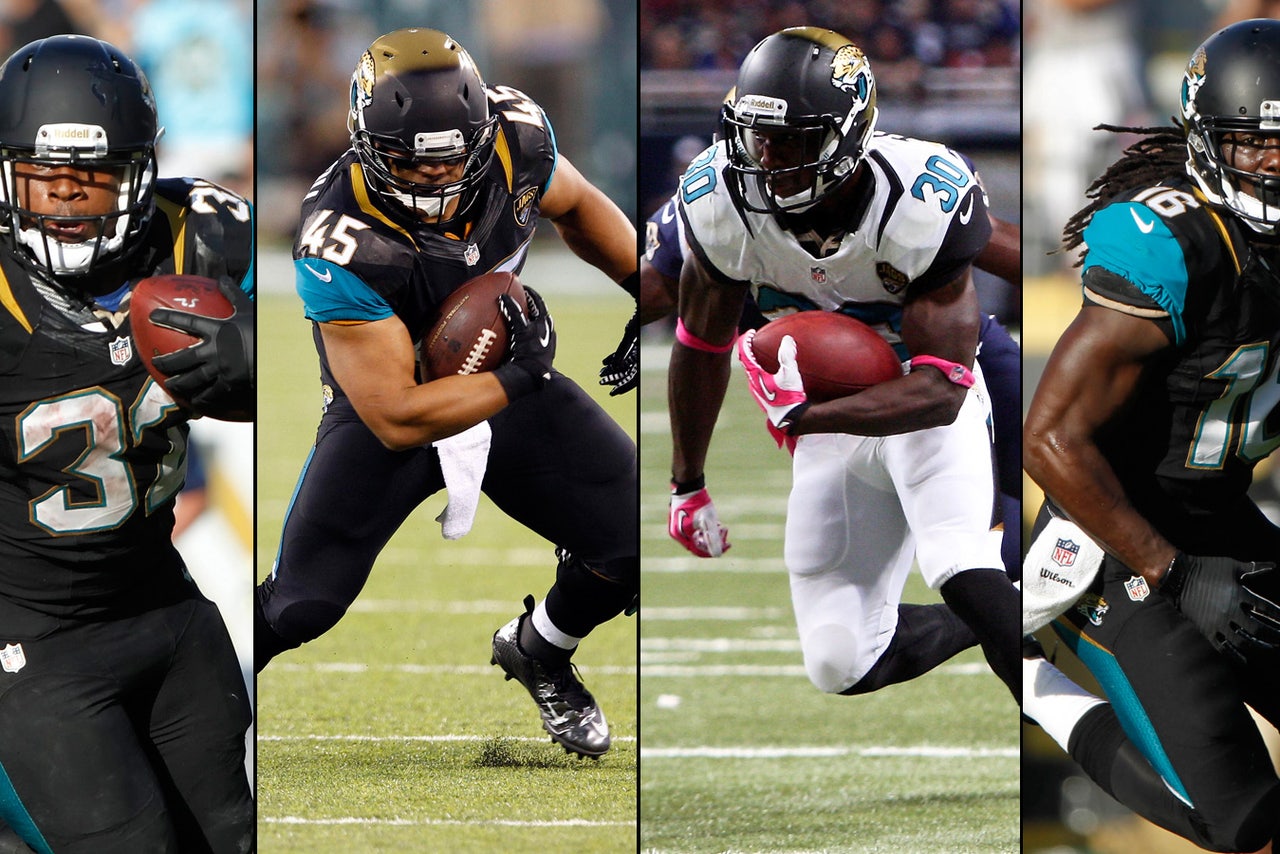 While it isn't essential to have a great running game to win in the NFL, the Jacksonville Jaguars showed in 2013 how difficult it is to win with a poor one.
The Jaguars ranked ahead of only the Atlanta Falcons in average yards per game (78.8) and ahead of only the Baltimore Ravens in average yards per rush (3.3). Even with Maurice Jones-Drew starting in all but one of their 16 games after coming back from offseason surgery on his left foot, both of those figures were down from the previous year when he missed the Jaguars' final 10 games.
So it didn't come as a surprise when general manager Dave Caldwell said he would let Jones-Drew, who turns 29 in March, find out what he's worth on the free-agent market. After recording 26 games of 100 rushing yards or more through his first seven years in Jacksonville, the only time Jones-Drew topped that mark last season was when he gained 103 yards against the Houston Texans before leaving with a hamstring injury.
In Jones-Drew's defense, the entire offense was hamstrung during the first four weeks. He averaged a paltry 2.4 yards per attempt in September and caught only four passes for 25 yards as the Jaguars failed to score a touchdown before halftime until Oct. 6 at St. Louis.
Jones-Drew's average carry over his final 11 games went up to 3.8 yards, and he also made 39 receptions for 279 yards.
He was born the same month as Adrian Peterson of the Minnesota Vikings, has fewer carries for his career than Peterson, and never had to undergo major knee surgery like Peterson has. Yet the Jaguars seem to be preparing for the likelihood of moving on without the NFL's fifth-leading active career rusher and the franchise's all-time leader in touchdowns with 81.
Unlike before Gus Bradley was hired as their head coach, the Jaguars appear better-equipped for life without Jones-Drew. Jordan Todman rushed for 109 yards in his absence against the Buffalo Bills, although he obviously has yet to prove how consistent he can be over a full season.
And unless they can keep opposing teams honest with their passing game, no back is going to be able to find holes which don't exist.
STARTERS
Maurice Jones-Drew -- The decision to bring him along slowly during training camp and the preseason paid off, even if wound up rushing for exactly half as many yards (803) as he did for the Jaguars in 2011. His 3.4 yards per carry was by far the lowest of his career, and he never ran for more than one touchdown in any single game. But he also threw for as many scores as Blaine Gabbert, thanks to his 8-yard toss to tight end Marcedes Lewis in the Jaguars' victory at Cleveland.
Will Ta'ufo'ou -- While Bradley never quite learned how to pronounce his fullback's name (it's tau-FOE- oh), he liked what the 247-pounder brought in his first full season with the Jaguars. Ta'ufo'ou made seven starts and, like most fullbacks in the league nowadays, served as a lead blocker and occasionally as a pass receiver.
BACKUPS
Jordan Todman -- After capturing a spot on the roster with a strong preseason, Todman proved to be a keeper. Even before his breakout game in December, he became the Jaguars' most reliable kickoff returner and had a knack for finding the end zone in his limited touches. He turns 24 in February and could be on the verge of being their featured back, although at 198 pounds, there will be questions about how well he can taking a repeated pounding.
Denard Robinson -- The fifth-round draft pick out of Michigan endured a rough conversion from quarterback. Despite carrying the ball only 20 times, he had more fumbles (3) than Jones-Drew and Todman combined. One of those came at end of a 24-yard run against the Bills and resulted in a touchback with the Jaguars down 20-10.
Justin Forsett -- Based on what he showed the previous four years in Seattle and Houston, Forsett was the early favorite to give Jones-Drew a breather the most often. But he missed the entire preseason and had only six carries in nine regular-season games before a foot injury Nov. 24 at Houston sidelined him for the rest of the year.
POSSIBLE FREE-AGENT TARGETS
If Jones-Drew leaves, the Jaguars might be able to choose from Knowshon Moreno of the Denver Broncos and LeGarrette Blount of the New England Patriots, among others. But Caldwell's style has not been to pursue high-profile free agents.
BEST DRAFT OPTIONS
Their only pick at this position a year ago was Robinson, who was such a project that they briefly used the term "offensive weapon" to describe him. With so many other areas which need to be upgraded, it might not be until the fifth round or later that the Jaguars select a running back. Bear in mind that Todman was a sixth-round pick by the San Diego Chargers in 2011.
FINAL THOUGHT
The Jaguars, like so many other teams, need to improve their running game. A return to health by tackle Luke Joeckel, their first-round pick of a year ago, ought to improve their line. But it's going to require more than one person or one facet to move up significantly from 31st in this category.
You can follow Ken Hornack on Twitter @HornackFSFla or email him at khornack32176@gmail.com.
---