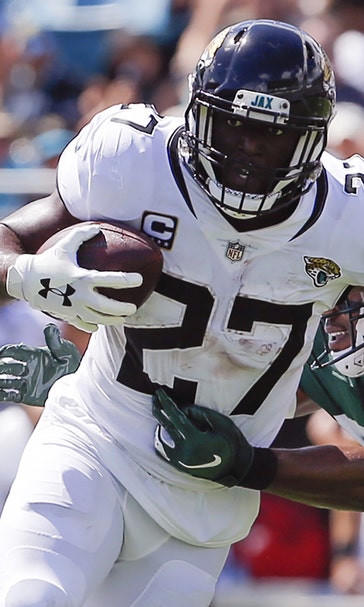 Jaguars anticipating having to play without RB Leonard Fournette again
October 1, 2018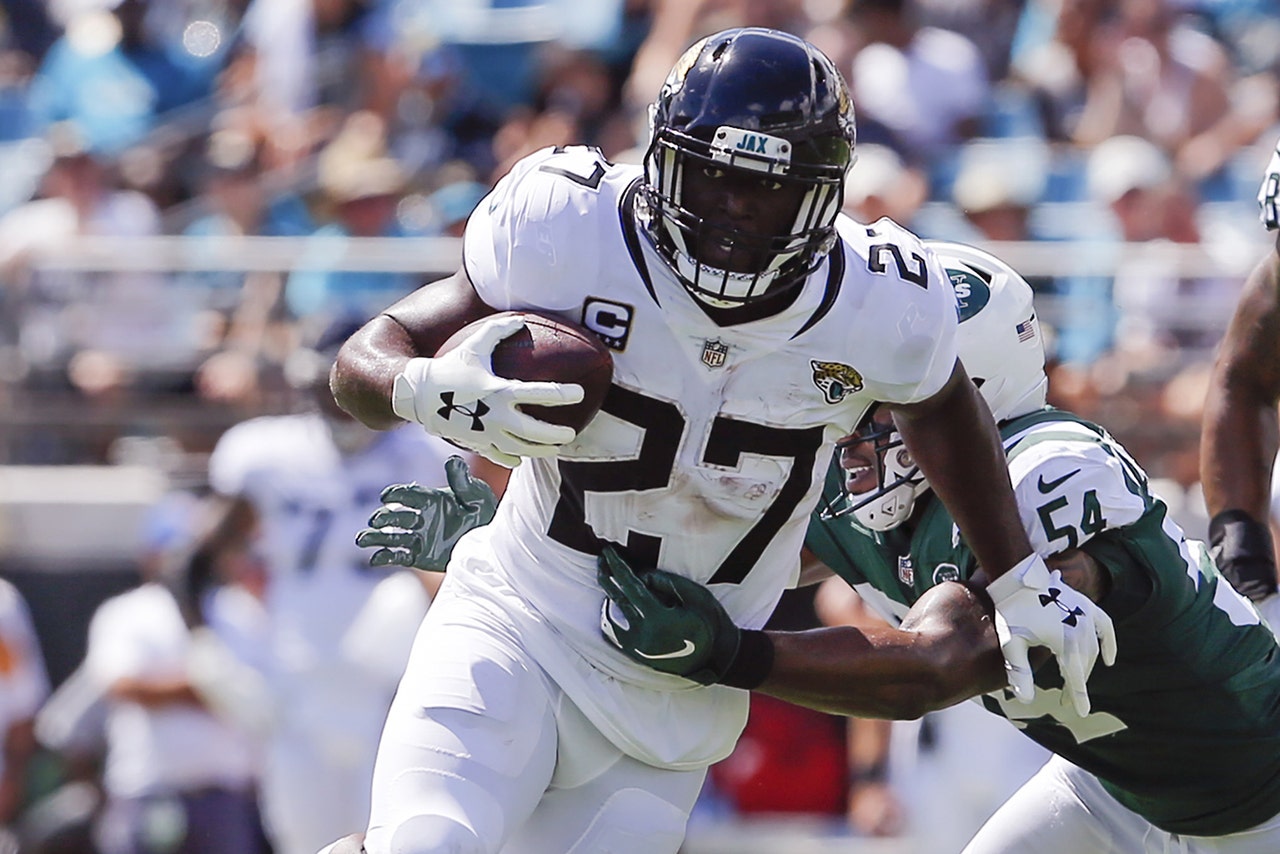 Leonard Fournette re-injured his right hamstring in a 31-12 victory against the New York Jets on Sunday, and coach Doug Marrone has no timetable for his return.
JACKSONVILLE, Fla. (AP) — The Jacksonville Jaguars are preparing to play without running back Leonard Fournette again, maybe even for a longer stretch than before.

Fournette re-injured his right hamstring in a 31-12 victory against the New York Jets on Sunday, and coach Doug Marrone has no timetable for his return.

Marrone said tests show the injury is no worse than it was before returning. Considering Fournette missed two and a half games after initially tweaking it and came back too soon, it makes sense that the Jaguars (3-1) would be even more cautious this time around.

"It's the same thing," Marrone said Monday. "There's a thing that's just pulling at it. It's legit. There is something there, and we've just got to do everything we can to get that out. That whatever thing is that feels like it catches. That's all I know. I don't know all the doctor talk about it. I'm just trying to give you the layman's talk. It's just, 'Hey, I just got this little thing. It feels like it catches. It doesn't enable me to open up.'"



Jacksonville plays at Kansas City on Sunday and almost certainly will be without Fournette.

The Jags should be getting used to it by now. The second-year pro has missed five of 20 regular-season games and left his only two starts this season because of hamstring tightness.

He ran nine times for 41 yards in the season opener in the first half, and carried 11 times for 30 yards against the Jets in the first half.

Marrone declined to speculate on how long Fournette would be sidelined.

"I really don't know. Believe me, if I knew exactly what the deal was and I could tell you, three, six, 10, IR, whatever, I would," Marrone said. "I just don't know. Those injuries are tough, you know. ... I thought he was looking good. I really did and then, you guys are out there, so I mean you guys see him working. But it's different when you're playing a game. The game's different."

Even though Jacksonville is 4-1 without Fournette in the starting lineup, no one questions how important he is to the team. The run-first, old-school Jaguars built their entire scheme — offensive identity, really — around Fournette and his skillset.

"You put your whole offense around, you build it around a running, physical, downhill type of mentality," safety Tashaun Gipson said. "So when you lose that guy, who's one of the best at his position, it's tough. It's definitely tough."

T.J. Yeldon is expected to continue getting the bulk of the work during Fournette's absence, with Corey Grant serving as a change-of-pace option.

Yeldon has 205 yards and a touchdown on 49 carries this season. He also has 14 receptions for 125 yards and two scores.

"I've got faith in anybody they put back there because we know they're going to run hard," reserve center/guard Tyler Shatley said. "You just hate to see somebody with so much talent not be able to showcase it. I know (Fournette)'s worked hard and has rehabbed hard in trying to get better. Injuries are part of the game, but you just hate to see somebody have to work through that and not be able to perform how they want to."

Quarterback Blake Bortles might be the biggest beneficiary, forced to carry more of the offensive load. Bortles threw for a career-high 388 yards and two touchdowns against the Jets, giving him two games with at least 375 yards passing in the last three weeks.

"Blake has a way of showing up when he needs to show up," Gipson said. "If you take away the (Tennessee) Titans game, when I don't think anyone played their best game, the offense just finds a way. And they've been doing it since the end of last season. They're taking opportunities of what the defenses will give them. That's paying big dividends for us. The best defense is the defense that's sitting on the sidelines. We did a lot of that in the first half Sunday.

"I'm not too worried about the offense."


---
---