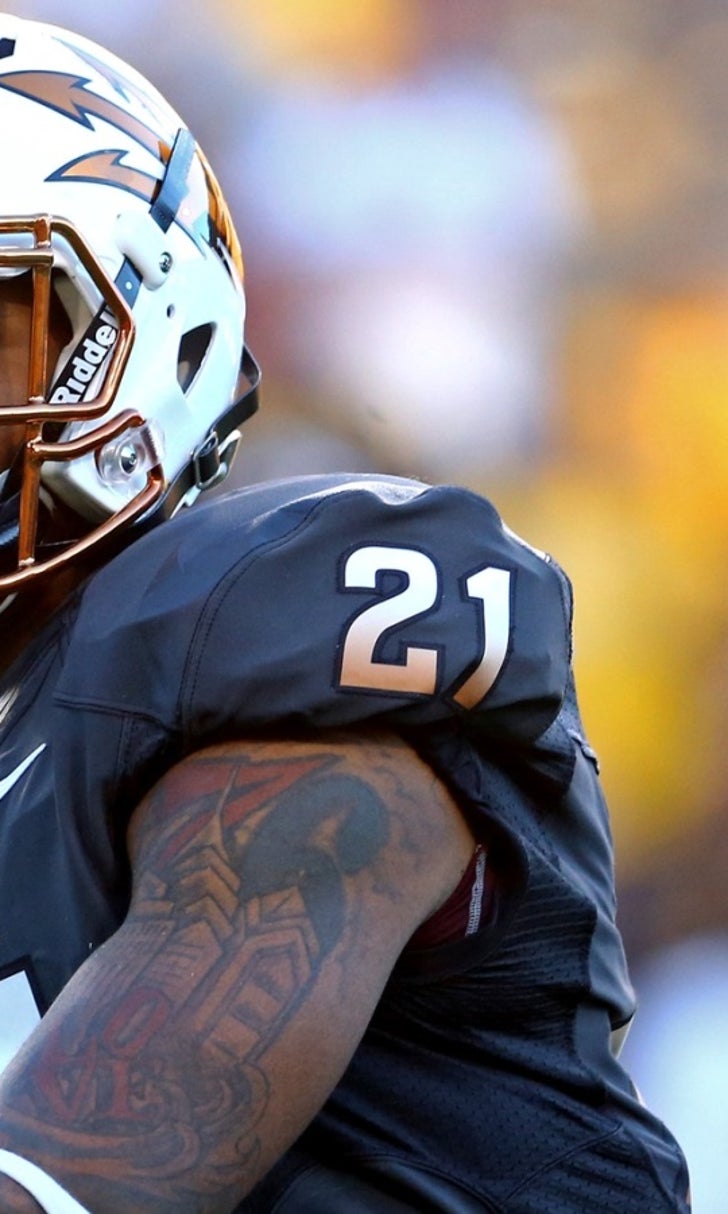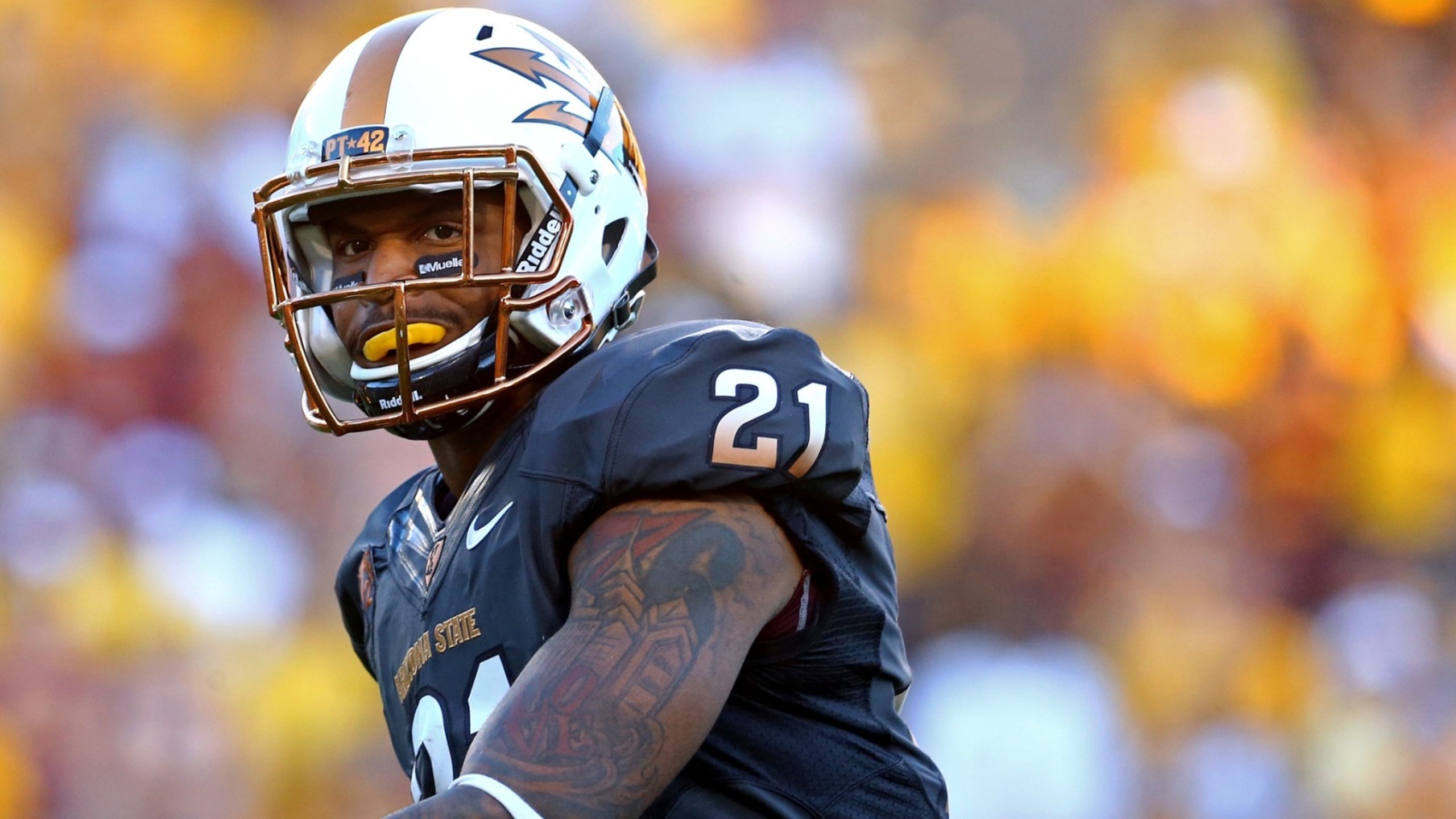 Jaelen Strong expected to return against Wildcats
BY foxsports • November 24, 2014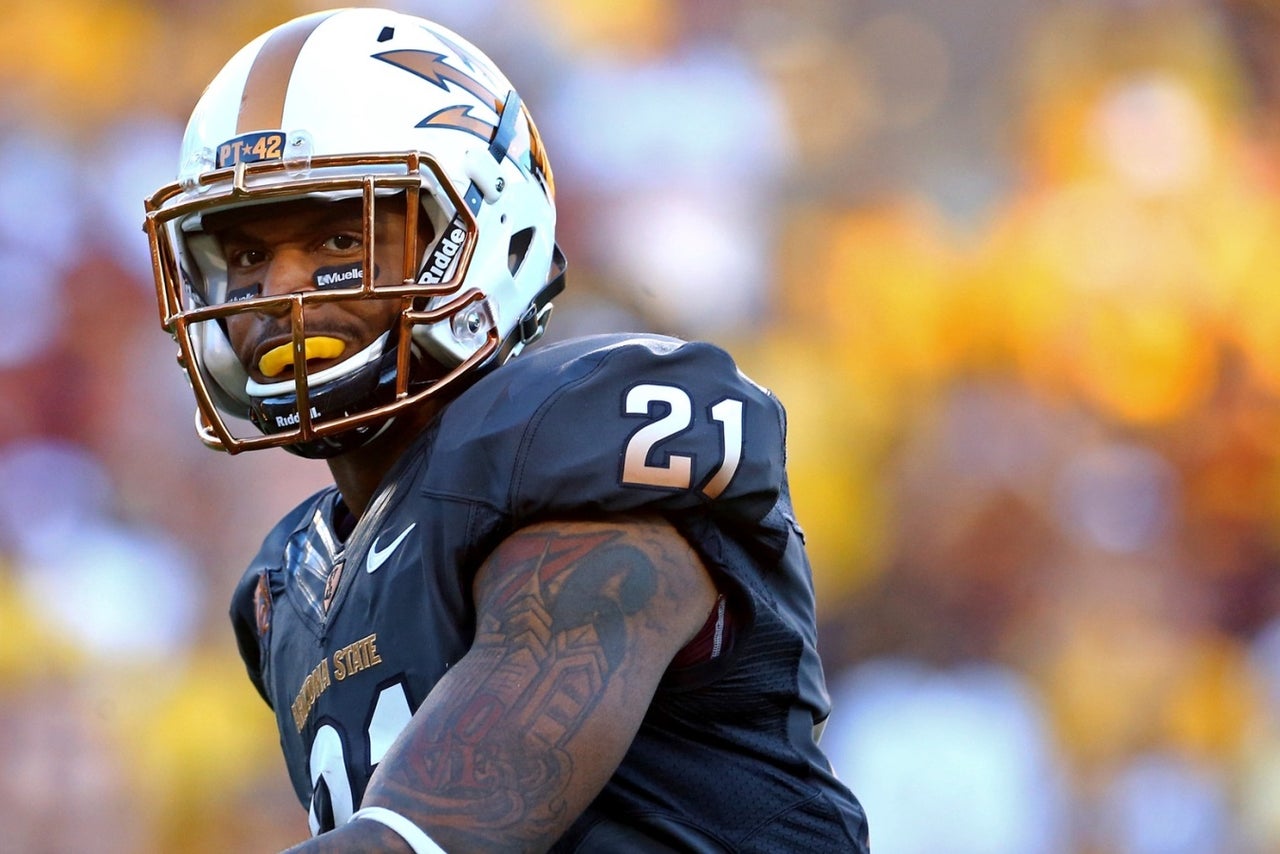 TEMPE, Ariz. -- Arizona State expects to have top receiver Jaelen Strong back this week as it takes on rival Arizona. Strong missed last week's game due to a concussion.
Offensive coordinator Mike Norvell after Monday morning's practice said he expects Strong will play Friday against the Wildcats, giving the offense back its best weapon. Strong suffered a concussion against Oregon State and missed the next two practices. He warmed up with the first-team offense before ASU's win over Washington State on Saturday but was ruled out before kickoff.
Coach Todd Graham confirmed the expectation Strong will return and expressed how much that means for the offense.
"It makes us a lot better," Graham said. "He and D.J. (Foster) are two catalysts in what we do, so it's going to be great to have him back. That's going to help us tremendously."
Strong, a Biletnikoff Award finalist, leads ASU in receiving with 982 yards on 71 catches. That accounts for 32.2 percent of ASU's passing attack. In his absence against Washington State, sophomore Cameron Smith had six receptions for 131 yards and two touchdowns.
While Strong's availability appears clear, one big question remains on the other side: Will Arizona quarterback Anu Solomon play?
Solomon did not play after halftime of the Wildcats' win over Utah on Saturday and wore a walking boot for what's described as an ankle injury. Arizona coach Rich Rodriguez on Monday said more imformation on the injury and Solomon's status won't come until later in the week, and the short week puts Solomon in a time crunch.
ASU, though, expects Solomon to play, preparing as they do any time an opposing quarterback's availability is in question.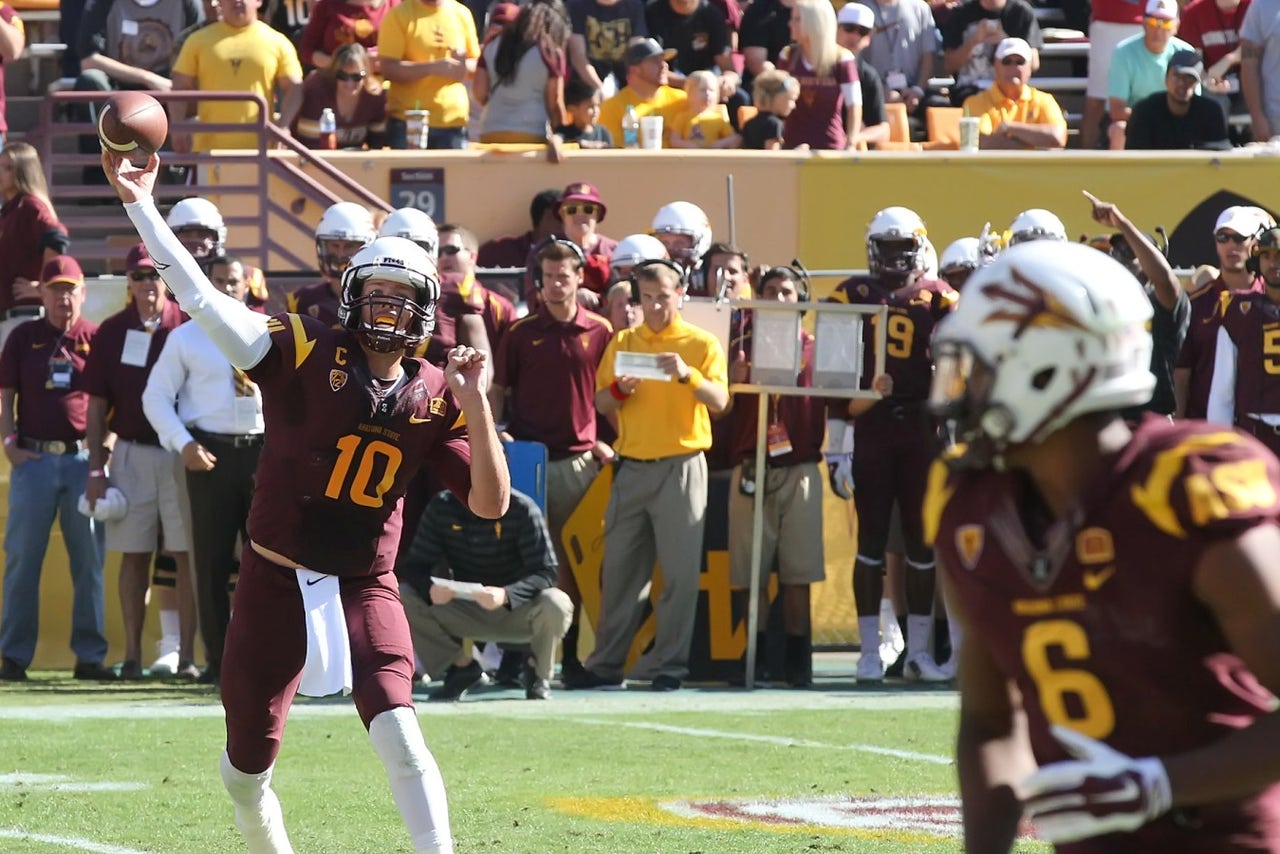 No. 13 ASU at No. 14 ARIZONA
When: 1:30 p.m. Friday
Where: Arizona Stadium, Tucson
TV: FOX (Tim Brando, Joel Klatt, Jenny Taft)
"Unless his leg is cut off, I think he'll play," ASU safety Damarious Randall said, inciting laughter.
At his weekly press conference, Graham spoke highly of Solomon, praising the first-year starter's ability to run Arizona's spread offense.
"He's done a tremendous job," Graham said. "He's just a great operator of the offense. His ability to extend plays, he really has a knack for that. You can tell he's got a mastery of what they're trying to do.
"And he's got great talent around him. They've got a great receiving corps, very good running backs, and he does a great job dispersing the ball and managing their offense. I think he's as good as any quarterback they've had."
If Solomon can't play, senior Jesse Scroggins is expected to start in his place.
Facing Washington State's "Air Raid" offense last week, Graham knew his defense would need to be sound vertically, not giving up big plays. That didn't go as well as he hoped, though it didn't prove too costly in the end.
In allowing Washington State to rack up 622 yards of total offense (601 passing), ASU's defense gave up six plays of 25 yards or more, four of 30 yards or more, two of 40 yards or more and one for 50 yards. Add it all up and the Cougars had 209 yards on six plays.
"Part of being an attacking defense and doing what we do is there's great risk, but there's also great reward," Graham said. "We put a lot of pressure in some situations, and some of them are technique issues, some of them are mental errors and things like that.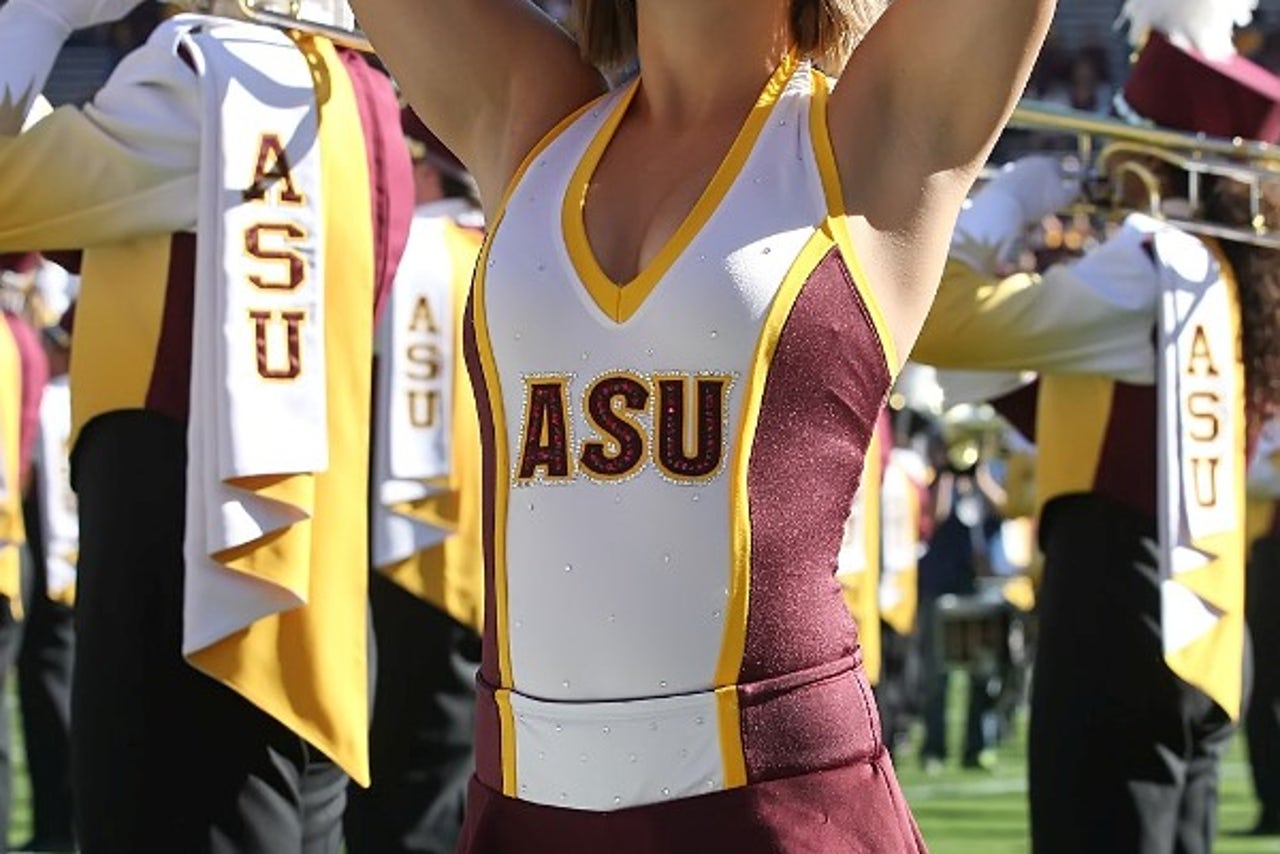 "More than anything, it's just fundamentally, vertically cutting people off."
But Graham would let the blame fall solely on the secondary.
"The other side of it is if you have a pressure call the pressure's got to get there," Graham said. "If it doesn't it's going to be a jump ball, and it depends on who wins that. And probably a substantial amount (of pressures) aren't good calls when that happens. We've got to do better at calling them."
Don't expect any bulletin board material to come out of Tempe this week. It seems players have been given the order to play it straight and avoid giving the Wildcats any extra motivation.
Asked how ASU players feel about Arizona, ASU quarterback Mike Bercovici responded diplomatically.
"We're a team, we love each other, it's all love between us up here in our brotherhood," Bercovici said. "The team down South? It's just a game for us we need to win."
But do ASU players truly hate their rival?
"We love our team," Bercovici said, smiling. "We love ASU. We love maroon and gold. We'll take care of business down there."
-- Graham downplayed his history with Rodriguez and any role it has in the Territorial Cup, either in storyline or preparation: "This is about our players against their players. I don't think there's much too that. ... This game's much bigger than any two individuals. This is the Territorial Cup."
-- ASU safety Jordan Simone, who left the past three games with injuries related to a stinger, is expected to start Friday.
Follow Tyler Lockman on Twitter
---