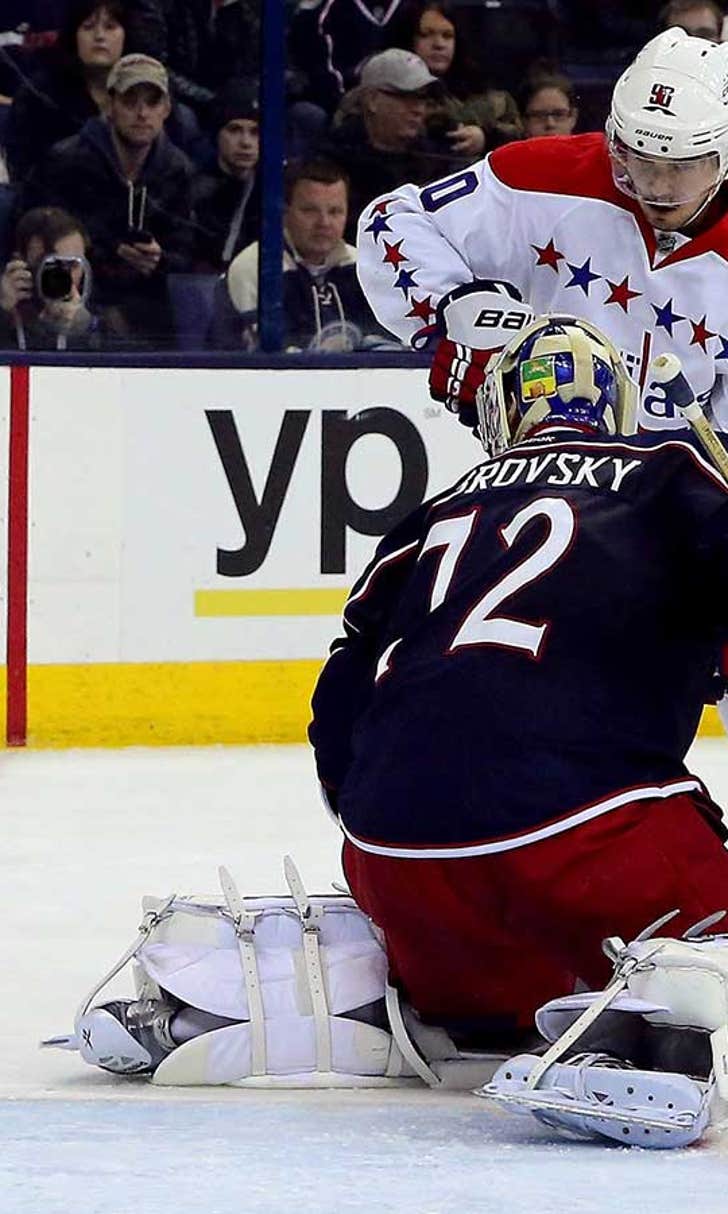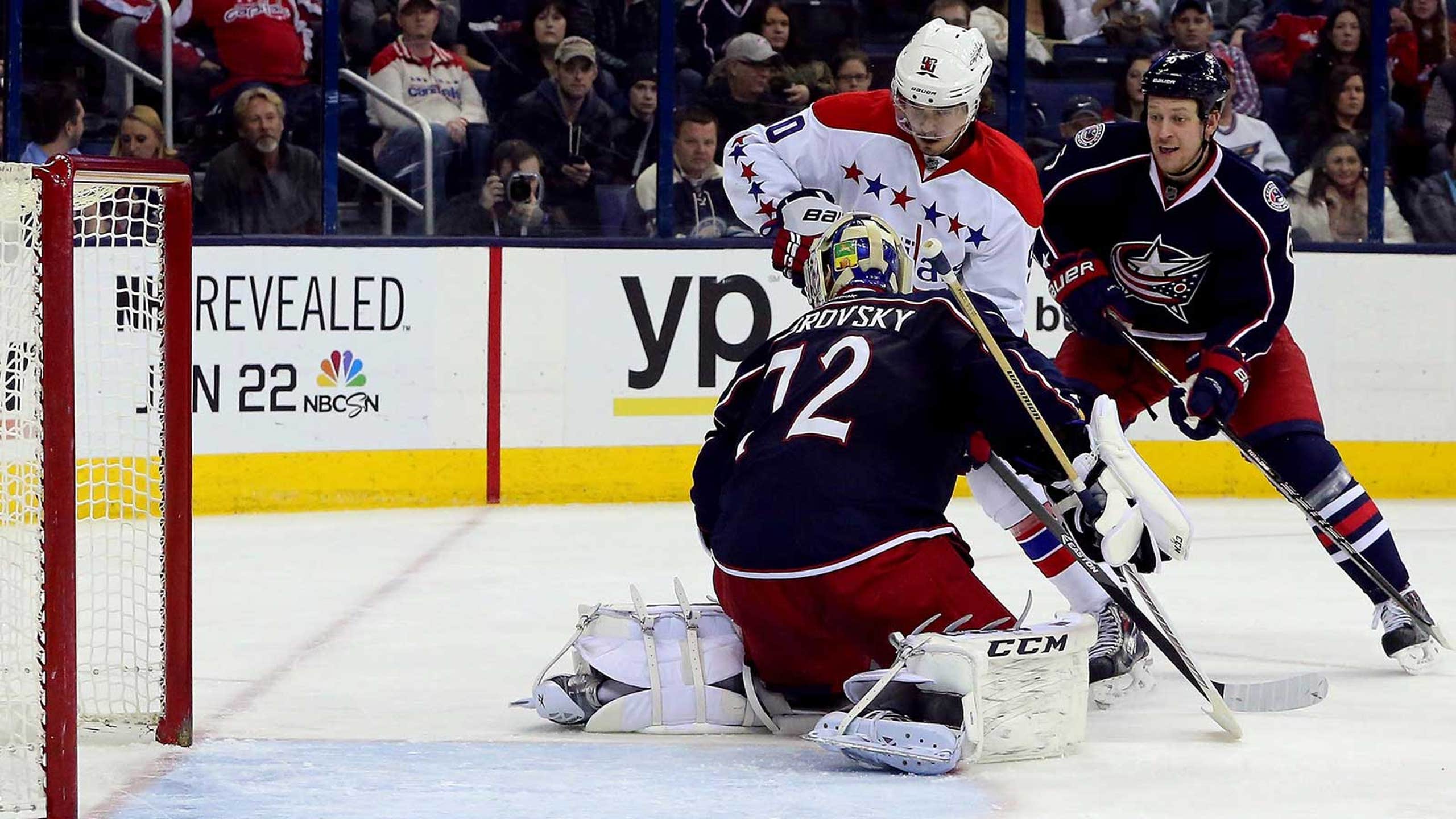 Jackets look to avoid fourth straight loss
BY foxsports • January 30, 2014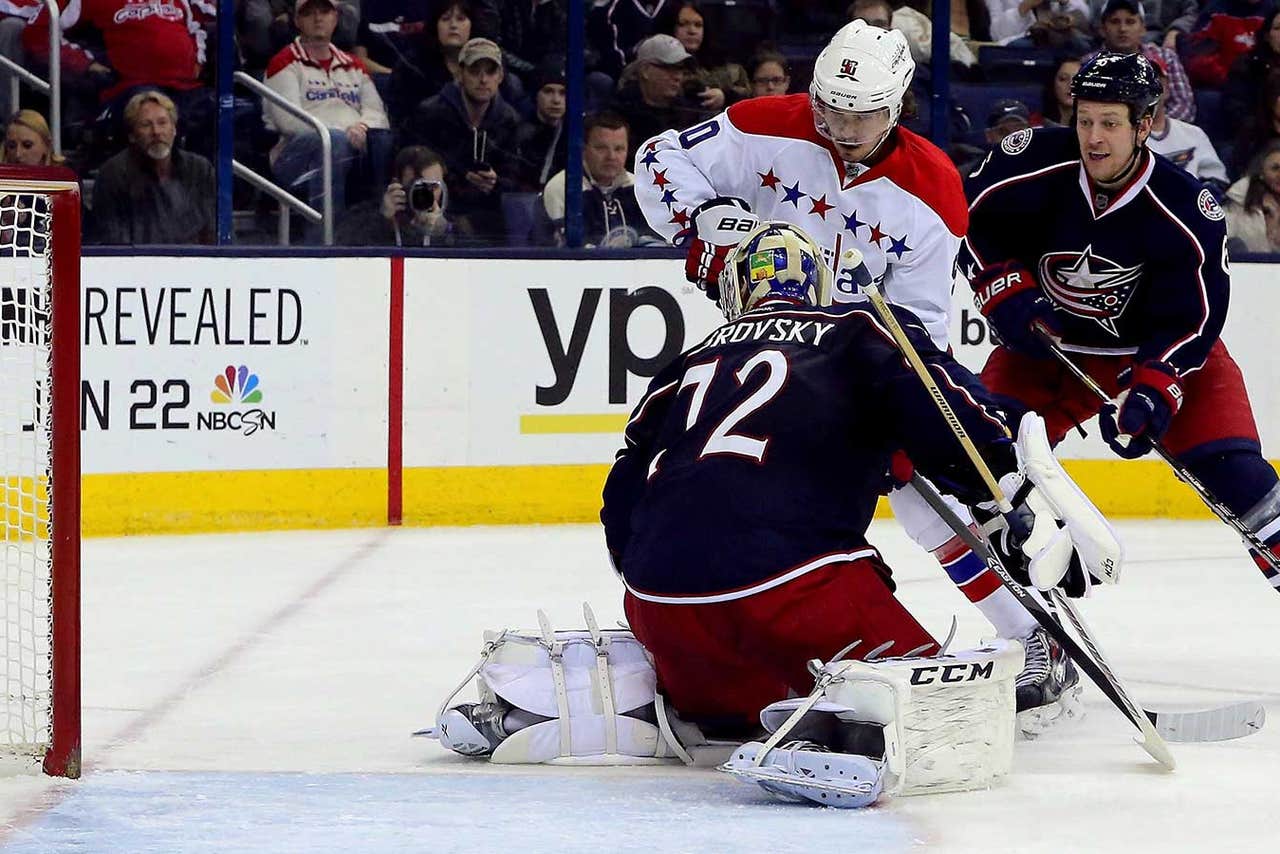 While the Washington Capitals have rebounded from their longest slide of the season, the Columbus Blue Jackets have yet to recover since their franchise-record winning streak came to an end.
The visiting Capitals look for a third straight victory while trying to hand the Blue Jackets a fourth consecutive defeat Thursday night.
Washington (24-21-8) has recorded 10 goals while winning two straight following an 0-5-2 skid, during which it scored eight times. Alex Ovechkin and Mike Green each scored twice and combined for three assists in a 5-4 overtime victory at Buffalo on Tuesday.
"We found a way to win (Tuesday), so that's a positive," said forward Troy Brouwer, who added a goal and an assist.
The Capitals converted on two of three power-play chances after going 1 for 32 in the previous nine games. Ovechkin notched the first man-advantage goal to open the scoring, then added his league-leading 38th tally shortly after to give Washington a 2-0 lead.
With four points, Ovechkin increased his career total to 790, moving into second on the Capitals' all-time list.
Though preparing to play for the Russian Olympic team in his home country, Ovechkin has three goals and three assists in two games since missing two with a lower-body injury.
"He's the face of the franchise. And we count on him every night," coach Adam Oates said. "He's had a lot of demands on his time being pulled in a lot of different directions. Glad to see him rewarded (Tuesday). We needed the points, and he got it done for us."
Ovechkin had four goals in his previous three games against Columbus (26-23-4) before being held without a point Jan. 17, when the Blue Jackets snapped an 0-3-2 series slide with a 5-1 home victory.
Just outside the Eastern Conference playoff picture like Washington, the Blue Jackets totaled 35 goals during the club-record eight-game win streak but have managed two each time in dropping the following three contests.
"Every point is crucial, we have to have that sense of urgency every night," said forward Brandon Dubinsky, who has gone without a point in the last three games after recording four goals and five assists in the previous nine.
Cam Atkinson had a goal and an assist as Columbus rallied from a 2-0 deficit Tuesday to tie it before falling 3-2 to Ottawa at home. It was the Blue Jackets' second game of a back-to-back and third in four nights.
"If you don't have the energy you need on some nights, then you have to play the smart," Columbus coach Todd Richards said. "We didn't have it from all of them.
"It took a long time (to get everyone skating) and some guys still aren't going. To me, that's it right there. We're a good team when we have 18 skaters going."
Ryan Johansen, the Blue Jackets' leader with 38 points, has recorded one in four games. He had a goal and an assist Jan. 17.
---