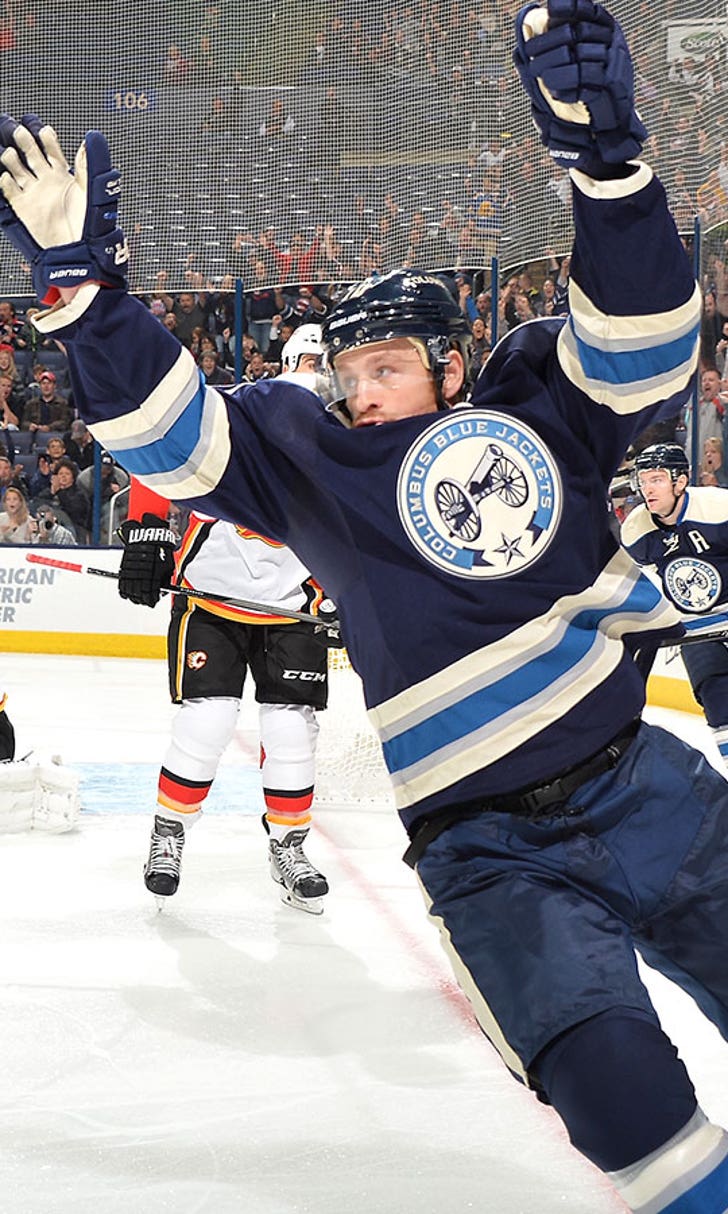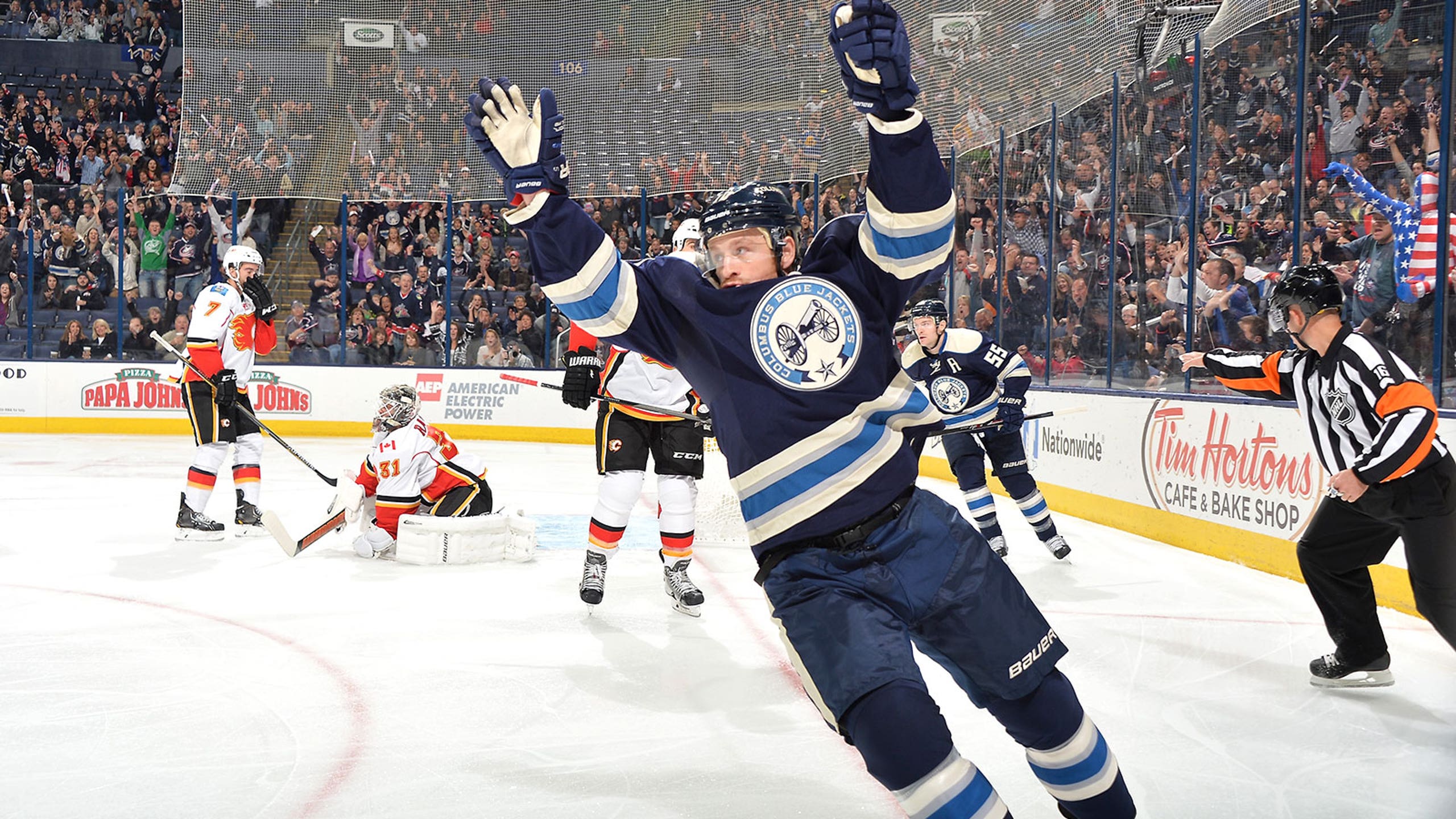 Jack Skille back and ready to play
BY foxsports • November 21, 2014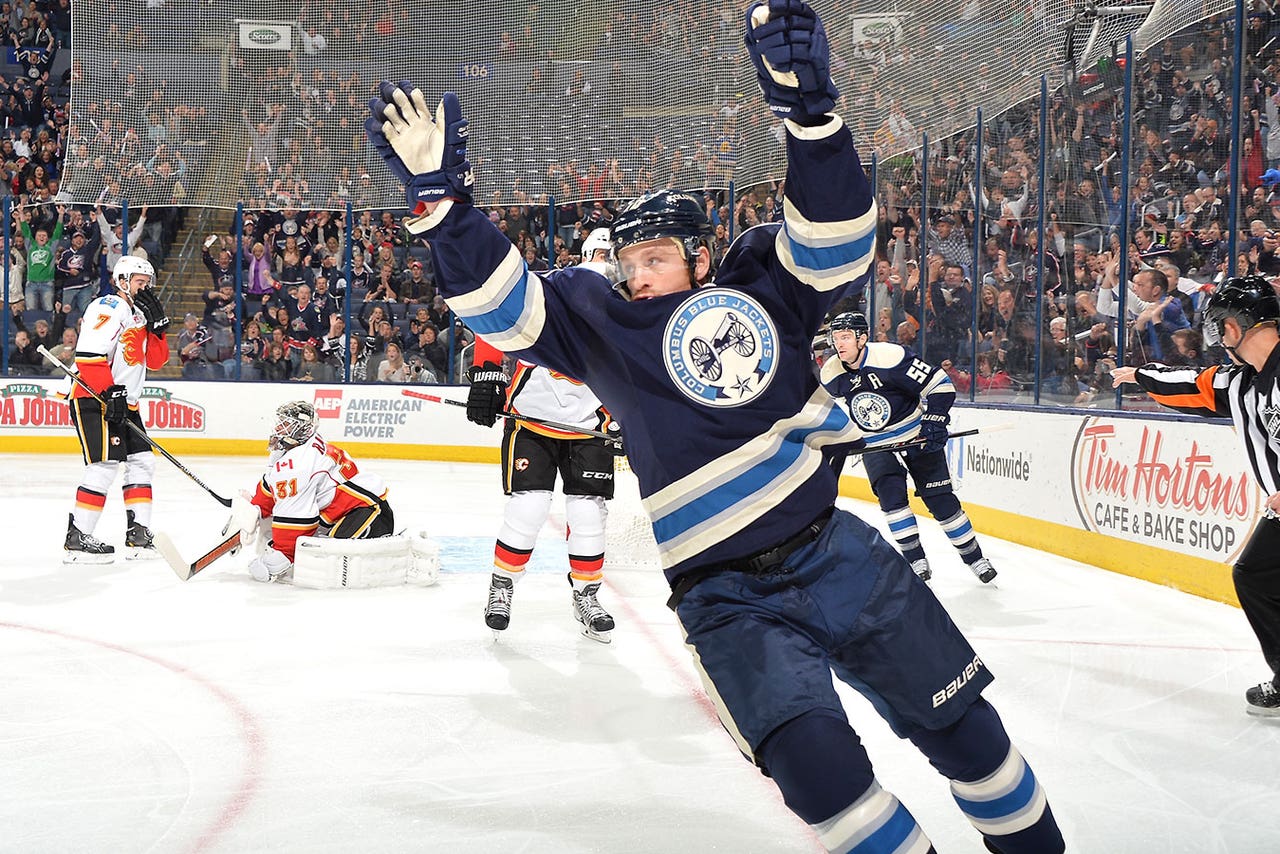 It's been two weeks since forward Jack Skille did a superman dive into the boards in the 7-4 loss to the Tampa Bay Lightning. The soreness he received from that has kept him out of the lineup for four games. Now healthy, he looks to make his return Friday versus the visiting Boston Bruins.
In 14 games, he's 3-0-3 (-3) since being claimed off waivers from the New York Islanders. He was a healthy scratch Tuesday against the Detroit Red Wings and wants to get back in to help his teammates climb out of the hole they've dug this early in the season.
"In my situation, I don't want to be missing games," said Skille. "I want to be playing and helping this team in whatever way I can. I want to be a part of the change in this room. Hopefully, we can get back in it and start winning some games."
He's bounced around the lineup as head coach Todd Richards looks for something, anything, to create a spark. That's the versatility that Skille brings to the team. He was a first round draft pick (7th overall) of the Chicago Blackhawks in 2005. And yet, he's bounced back and forth between the NHL and the AHL as he tries to find his "fit."
With Columbus claiming him to start the season, he feels like he's back where he belongs.
"Right away, the club picking me up on waivers showed how much they believe in me as a player. As a player in this league, it's got to start somewhere, right? It took me a long time in my career to get that belief back in myself. But to have this organization pick you up and show you right off the bat that they still believe in you and they want you to do good things, that's huge.
"I think from the standpoint of being back on this team, I'm truly excited. Even though things haven't gone that great for us lately, this group in here changed it (culture) around in here and we don't want to see that slip away.
"Getting picked up off waivers, I was excited to be a part of that atmosphere. If I had to choose which team would have picked me off waivers, this would be them. I'm happy where I'm at and I'm happy to be back with this group."
He knows that by keeping his game simple and working hard within the systems that Todd Richards has in place, he and the team will find success. They face a stern test against the Boston Bruins Friday. Staying disciplined and playing to their identity is paramount.
"In general, with my history of playing Boston and what I know about them, they are a very disciplined team within their structure and that's a reason they've gone so far over the last few years. They're really structurally sound and they'll make you pay if you make turnovers.
"On our side, we have to just be focused on ourselves and make sure they we are structurally sound, we're making the smart plays, we're being reliable and predictable as a line, as pairs as a set of five out there. If we focus on that, we should be alright.
"It's going to be a tight game if we play that way, and that's okay. A 2-1 game or a 1-0 game... that's okay. It's just harder to win games when you're allowing teams to score three or four goals."
After snapping a nine-game losing streak in Philadelphia one week ago, they were shutout at home on Tuesday to the tune of five goals against. It wasn't a pretty game, with the blame being shared among all. Focusing on one game at a time, or even one shift at a time, is where their heads are at as they attempt to string some wins together.
"I think all of the good teams in the league worry about one game at a time. They worry about one day at a time, coming to the rink and getting better every day. On game days, in the morning, make sure that you're ready for that night. I think we're just focusing on that given day. We're making sure that we're ready to play our game.
"I think the key is to start in our 'D'-zone and make sure we're doing the job there, playing simple, getting the puck out and establishing our forecheck. That's where our offense will come from. Once we get the puck, contain it and hold onto it."
He's on a one year, two-way contract that pays him $750,000 and will be an unrestricted free agent next summer. He's had a taste of what Columbus has to offer and feels that they're on the verge of moving in the right direction. He wants to be a part of that past the end of his current contract. He knows he has a lot to offer and feels that he's entering the part of his career where everything is finally coming together.
"I'm 27 years old and that's not old, but I'm not young anymore. I had a conversation with Bobby Holik this past summer and he made a great point to me. He said he felt the best years of his career were between the ages of 27 and right around 32. He said that's where everything, mentally and physically, was clicking. After that point, physically, it starts going downhill and mentally you're sharper.
"I'm right there. Off the ice, it's about trying to find a home. I want to be here and I love this city. It's a lot like my hometown (Madison, Wisc.). I love the people I've met here outside the rink. They're great people, Midwestern people. I'm proud to be part of this group and hopefully we can change things and keep that atmosphere a good one, both for the fans and for this group."
The Blue Jackets could do worse than keeping him around past next summer. He has heart and a belief in himself and the team that is becoming a part of the foundation upon which they are being built. In his eighth year in the league, has he finally found a home?
---