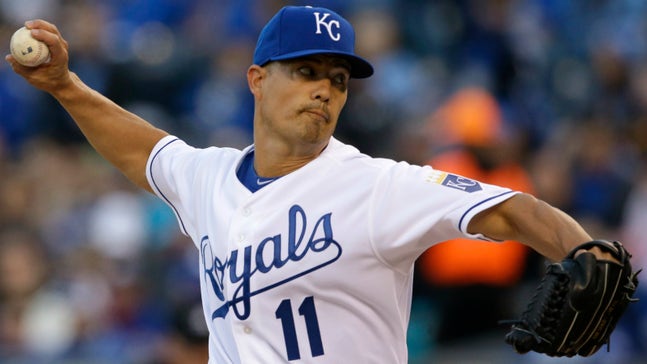 It's Guthrie's turn to hold Tigers' bats in check
Published
May. 3, 2015 10:07 a.m. ET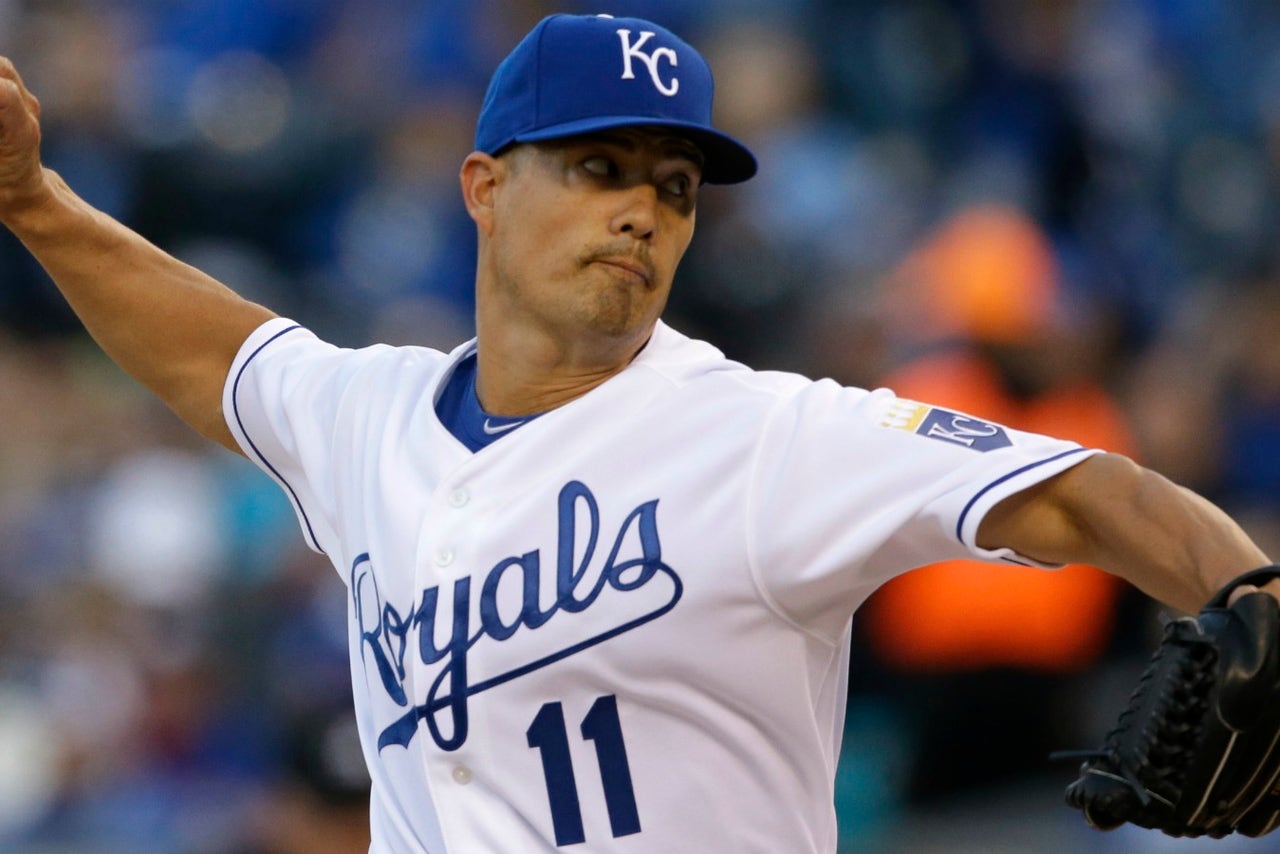 Anibal Sanchez has always shined against the Kansas City Royals.
Jeremy Guthrie finally slowed down Miguel Cabrera last year, though he had his share of trouble with other Detroit Tigers.
These pitchers with high ERAs will be tasked with slowing down these top-hitting clubs in this four-game series finale at Kauffman Stadium.
Sanchez (1-3, 5.46 ERA) and Guthrie will be tested since Kansas City (16-8) leads the majors with a .300 average and Detroit (16-9) is batting .277.
The next two starts for Sanchez will be against the Royals. He is 5-2 in seven starts against them with a 1.07 ERA -- his lowest against any club he has faced more than once.
Sanchez has posted a 1.27 ERA in winning his last four starts versus Kansas City.
Alex Gordon has fared the best among Royals hitters versus Sanchez, going 5 for 15. Lorenzo Cain (3 for 16) and Eric Hosmer (5 for 22) have fared poorly and no Kansas City hitter has homered against Sanchez.
Detroit has dropped the right-hander's last four starts, including Tuesday's 3-2 defeat at Minnesota in which he gave up three runs in seven innings.
Guthrie (1-1, 5.87) limited Cabrera to two hits in 10 at-bats last year after the superstar batted .350 against him before 2014.
That success against Cabrera didn't translate to much against Detroit; Guthrie went 2-2 with a 7.71 ERA in four 2014 outings against the Tigers.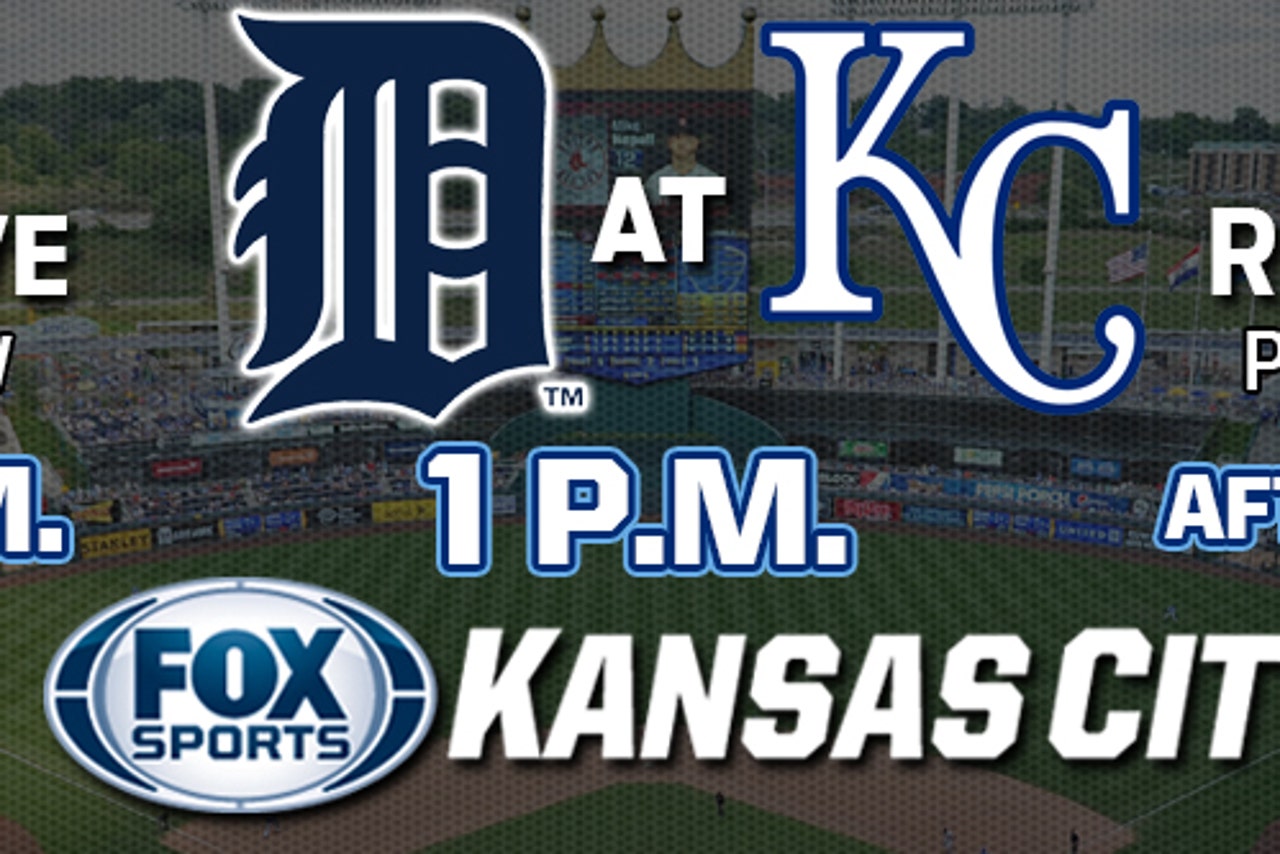 Victor Martinez is a .353 hitter against the right-hander while Ian Kinsler and J.D. Martinez are each batting .333. Victor Martinez, J.D. Martinez and Nick Castellanos combined to go 11 for 25 against Guthrie last year.
The Tigers can split this series and leave town in first place after David Price pitched them to a 2-1 victory Saturday with a five-hitter. Cain's homer with two outs in the ninth spoiled his shutout bid.
Manager Brad Ausmus credited leadoff hitter Anthony Gose's three-hit night as a key to the victory.
"When he gets on base in a leadoff position he can take a little pressure off the guys behind him," Ausmus said.
Detroit has totaled four runs in this series. Its top three RBI leaders -- Cabrera, Yoenis Cespedes and J.D. Martinez -- have failed to drive in a run in this set.
Ausmus benched J.D. Martinez, who is mired in a 1-for-13 slide with eight strikeouts but is expected back in Sunday's lineup.
"Just sit back for a day and watch the game until you are called upon," Ausmus said. "It's almost like going to a spa for a day. It's mentally relaxing."
Kansas City was stifled by Price after totaling 12 runs and 24 hits in the first two games of this series. Salvador Perez went 2 for 3 to improve to 5 for 11 in the series.
Hosmer was 0 for 4 after he went 9 for 21 over a five-game hit streak. Gordon is hitless in eight at-bats after going 9 for 19.
The Royals' bullpen leads the majors with a 1.04 ERA.
---