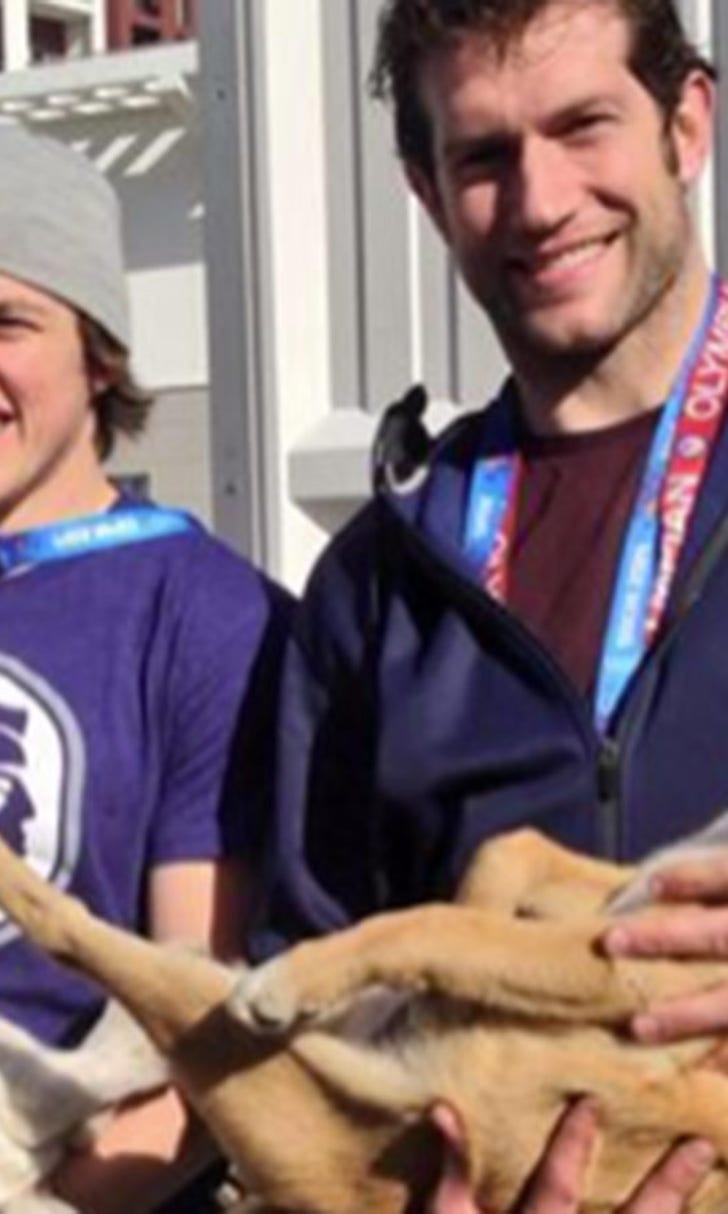 It takes a (Olympic) village to rescue Russian strays
BY foxsports • February 25, 2014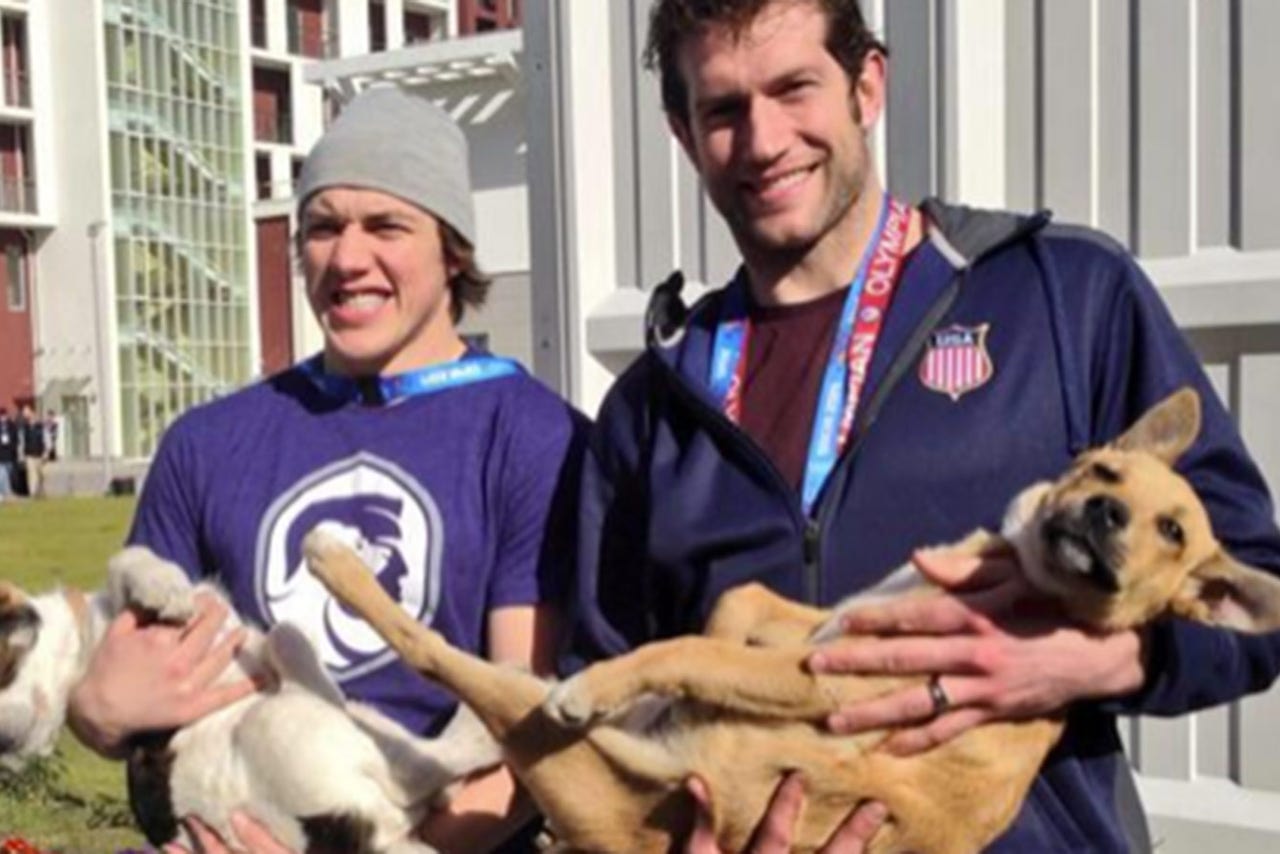 ST. LOUIS -- David Backes and his wife, Kelly, returned home from the Winter Olympics in Russia on Monday with two stray dogs that they worked to rescue.
Nicknamed "Sochi Junior" and "Sochi Jake," the dogs were two of the now-famous strays that lived in Russia and hung out around the Winter Olympics complexes, including where Backes and his U.S. hockey teammates stayed during the Games.
Now, following plane flights from Russia to Newark, N.J., and then to St. Louis, the dogs are living at the Five Acres Animal Shelter in St. Charles for about a month before they can be adopted.
"That was quite a mission," David Backes said Monday night before boarding the Blues' team flight to Vancouver. "There's a lot of 'no' answers to questions when we were trying to get them out. Credit to her (Kelly) and a couple of the other wives from Team Canada that really bound together to, when one door closed, they looked for another way to go -- whether it was the bureaucracy of the vet process over there or getting them out of country or getting them into the country or getting them on the plane or under the plane or on the next plane."
The Blues' captain was active on his Twitter account -- @dbackes42 -- during the Olympics working to find a way to bring the dogs back to the United States. He tweeted information about how people in the U.S. could try to adopt stray dogs in Sochi, photos of the dogs and plaudits for the work done by U.S. skier Gus Kenworthy to raise awareness of the issue.
"It was a team effort, but in the end you shed light on the issues that are not just there," Backes said. "It's a global issue with strays and mistreating them and, unfortunately, calling and exterminating. What we see as our loving pets and sleeping in bed with us or as family members, they are not necessarily thought of that way all around the world.
"So these two lives aren't going to make a huge impact on the stray population of Sochi. We're well aware of that. But the stories that they can tell and the examples they can set for people is something that can be exponentially multiplied for them and some of their other kind, so it's great for, I think, the whole cause."
The dogs are scheduled to be housed at Five Acres Animal Shelter -- where David and Kelly have served as board members, including Kelly as vice president -- and quarantined for 30 days, as required by the Centers for Disease Control and Prevention. They will be available for adoption after being cleared by a veterinarian.
In November, the Backeses founded Athletes for Animals, a non-profit organization that unites professional athletes with a shared passion for rescuing and protecting homeless pets nationwide, according to its website.
You can follow Nate Latsch on Twitter (@natelatsch) or email him at natelatsch@gmail.com.
---