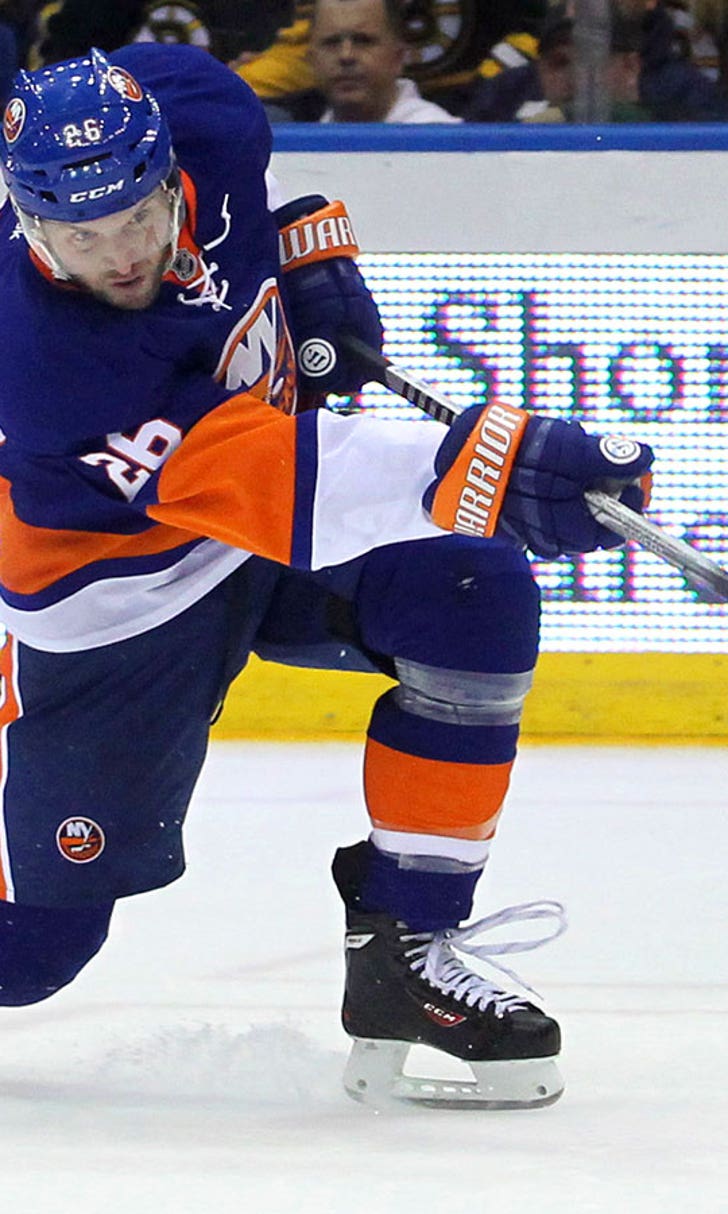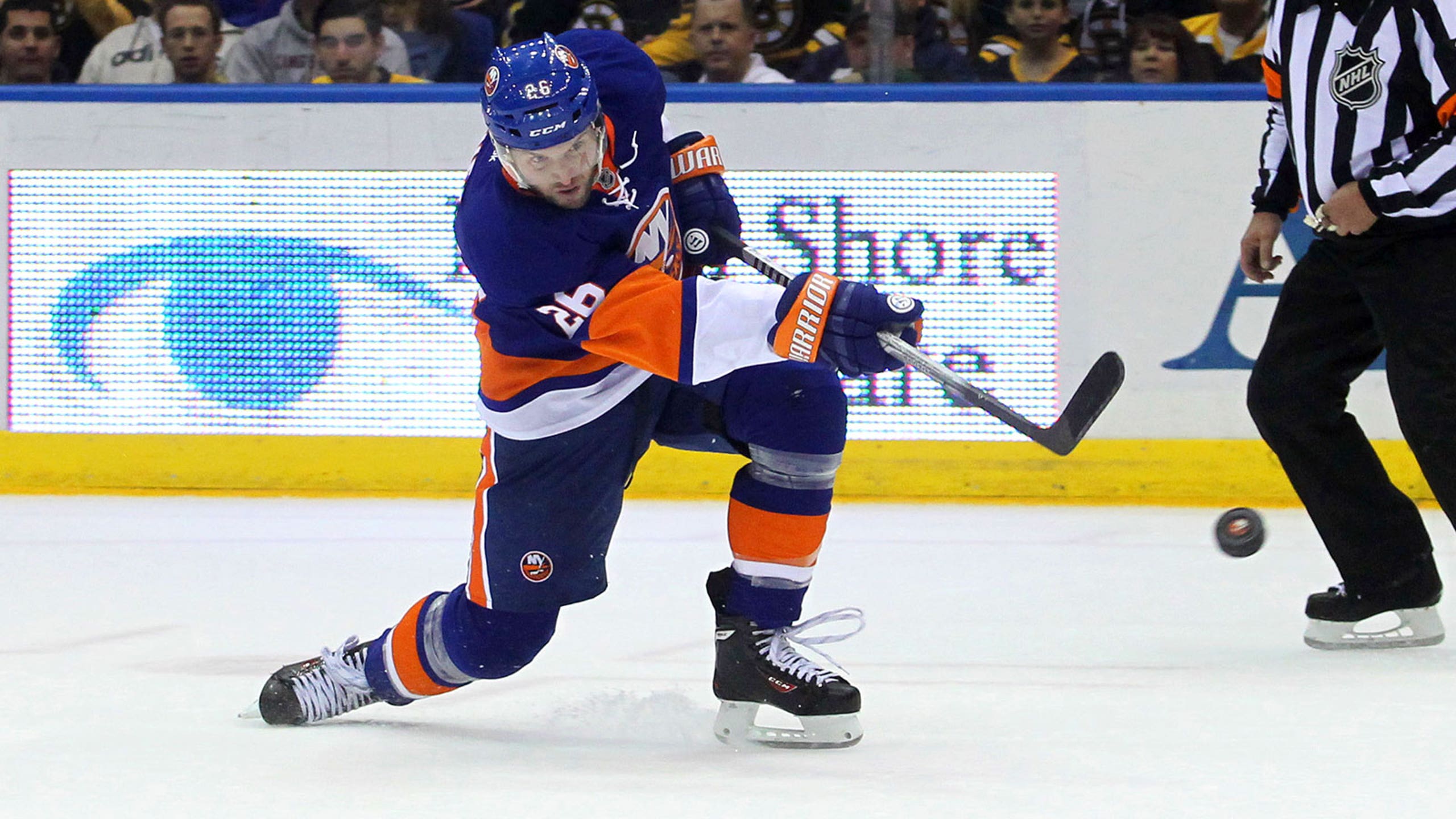 Isles' Vanek will be the man in demand before NHL trade deadline
BY foxsports • February 25, 2014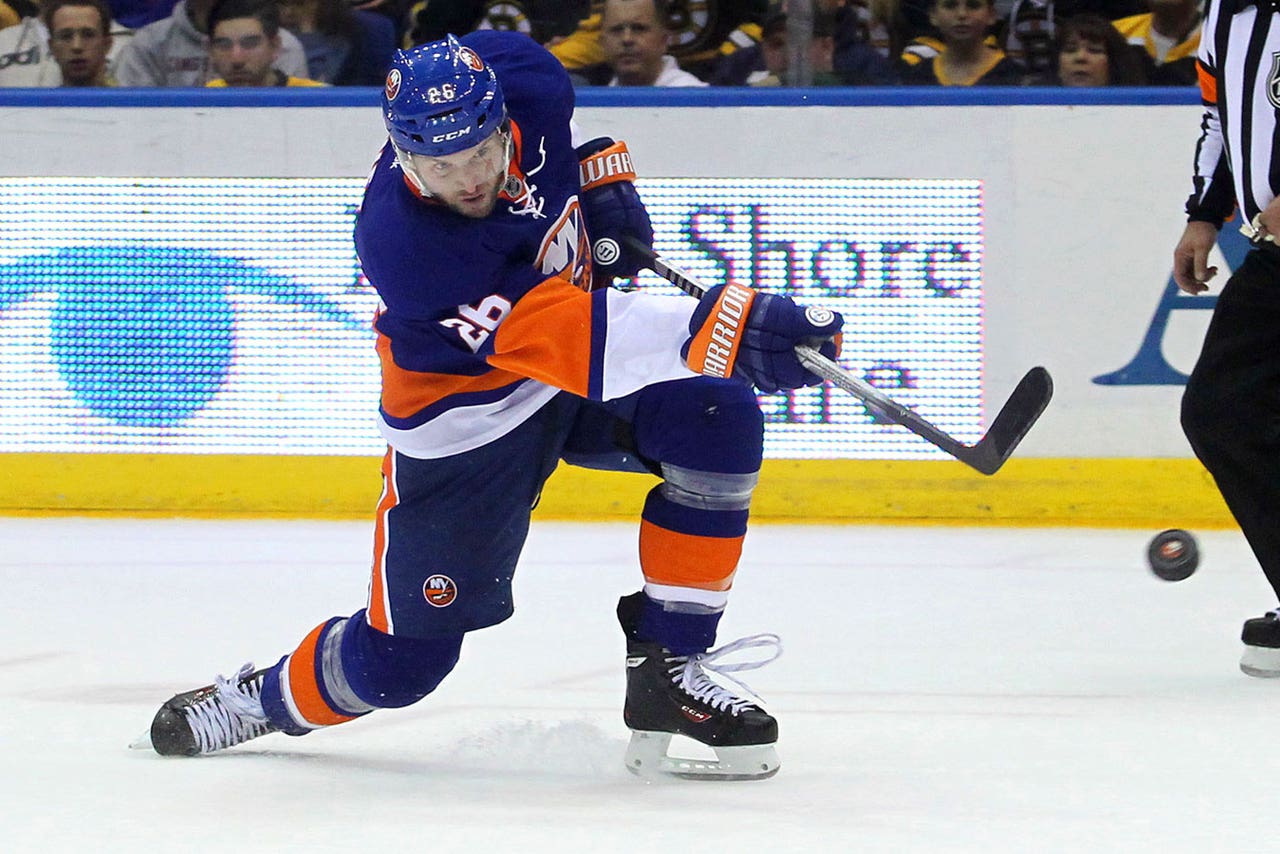 The entire NHL knows that Thomas Vanek is available. It's just a question of where he'll end up before the March 5 trading deadline.
The New York Islanders' left wing is exactly the kind of player the Predators could use in an attempt to earn a playoff berth; but also a player who would come in handy well beyond that -- if Nashville can sign him to a lengthy and expensive contract extension, the only way such a deal would be worth it.
Vanek has twice hit the 40-goal mark, scored at least 30 in two other seasons and totaled a minimum of 20 goals in each of his first eight NHL seasons, including the shortened 2012-13 campaign (20 in 38 games). (Vanek has 19 goals this season, split between the Islanders and Buffalo Sabres.)
Arguably, Vanek is the kind of explosive scorer Nashville has never had -- no Predator has ever scored 40 goals --and the likes of which the franchise has lacked, at least since the respective primes of Jason Arnott, Steve Sullivan, Jean-Pierre Dumont and Paul Kariya.
While scoring, for the most part, has ceased to be a weakness for the Predators since the end of the three-day holiday break at the end of December, adding Vanek has the potential to make scoring into a strength.
It's becoming increasingly clear that within the realigned and highly competitive Central Division, scoring is a must. Chicago and St. Louis are the NHL's two highest-scoring teams (3.37 and 3.32 goals per game, respectively). Colorado (2.95 goals per game) ranks sixth, Dallas 12th and Winnipeg 15th.
Another benefit would be to acquire Vanek before another division rival potentially does. The native Austrian played his college hockey at the University of Minnesota, and when he hits unrestricted free agency in July, many suspect the Wild could be his destination (Dany Heatley's deal, which averages $7.5 million, comes off the books after this season).
Also, by adding Vanek, it could help fix something of an imbalance in the Predators' scoring.
With 11 goals (four in one game), Eric Nystrom is the Predators' highest-scoring left wing. Nick Spaling, a natural center who has played left wing for much of the season, has 10 but remains injured. After that, Colin Wilson (seven goals), another center who has played mostly left wing until recently, and Gabriel Bourque (five goals), have underperformed.
Scoring from the left would balance out the contributions from center (Mike Fisher has 16 goals and David Legwand 10) and from right wing, where Craig Smith leads the team with 18 goals. (Patric Hornqvist has 10.)
The asking price for Vanek is reportedly at least three assets, as the Islanders try to recoup what they sent the Sabres in exchange for him back in October: Left wing Matt Moulson, the Islanders' 2014 first-round pick and a 2015 second-round pick.
Here is one way the Predators could accomplish that: Send wing Viktor Stalberg, a first- or second-round pick and a young defenseman, either Mattias Ekholm or perhaps even Ryan Ellis.
Vanek is in the final year of a seven-year, $50 million deal ($7.14 million average). By sending some combination of the above-mentioned players, the Predators would cover about $4 million of the cost.
The Predators had high hopes for Stalberg, coming off a Stanley Cup championship with Chicago, when they signed him to a four-year, $12 million deal in July. However, a change of scenery could benefit both sides.
(If the Islanders happen to ask for the tremendously promising Smith, 24, it should be a deal-breaker.)
Coach Barry Trotz said early on that Stalberg had to adapt to the way the Predators play; and while that has proved a bit of a struggle, Vanek could be a better fit. Vanek played for years in Buffalo under coach Lindy Ruff, whose style is somewhat similar to Trotz's.
In terms of defensemen, the Predators are awash in talented young ones. The unexpected drafting of Seth Jones and the recent trade for Michael Del Zotto means Nashville can afford to move Ekholm or Ellis.
Of course, Ellis, a former first-round pick, is one of the organization's most prized assets and management could have a hard time parting with him. It's hard to say which players the Islanders might insist on being in the deal -- but a player with Ellis' offensive upside could be appealing.
Lastly, high picks are hard to part with; but the Predators have done it successfully in recent seasons: A first- and third-round pick for Fisher in 2011, a first-rounder for Paul Gaustad in 2012 and a second-rounder, among other players and assets exchanged, for Hal Gill in '12. Additionally, the organization was able to recoup Filip Forsberg, a high first-round pick, for veteran Martin Erat in 2013.
Lastly, to pull off a pre-deadline trade, Vanek would have to be open to signing with Nashville. Vanek might want terms similar to that of Anaheim's Corey Perry (eight years, $69 million) and Ryan Getzlaf (eight years, $66 million).
Both players are two years younger than Vanek. Getzlaf is a captain and Perry is a former Hart Trophy winner (2011-12 season). All three have played the same number of seasons (nine). Vanek has 269 career goals to Perry's 250 and Getzlaf's 181.
Getzlaf is a center and more of a playmaker, with 588 career points to Vanek's 537.
Vanek apparently rejected an extension similar in terms to his current one. It would seem that a deal that averages $7.75 to $8 million (Getzlaf averages $8.25 million per year) over seven or eight years might be necessary to complete a deal.
With the current state of the NHL's economics, salaries and the cap will likely continue to spiral upward. Teams are going to have to spend more on players and, to an extent, the increasing cap floor will demand it.
Vanek appears to be worth the extra spending.
---
---