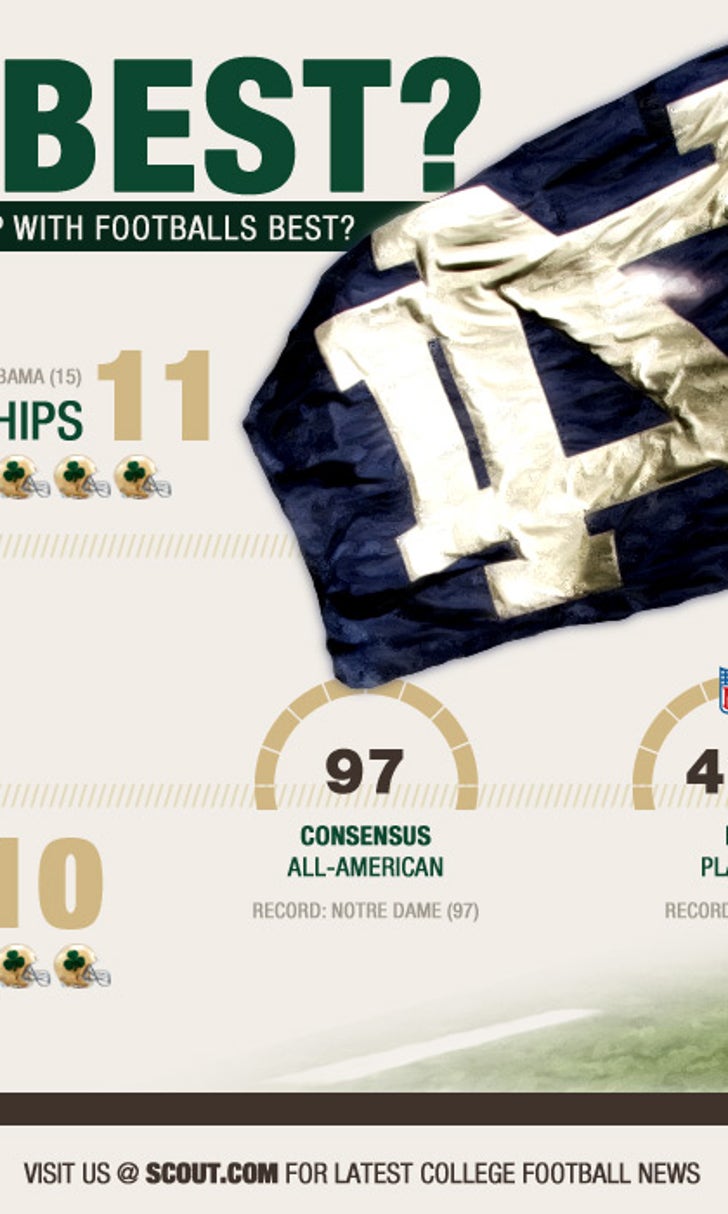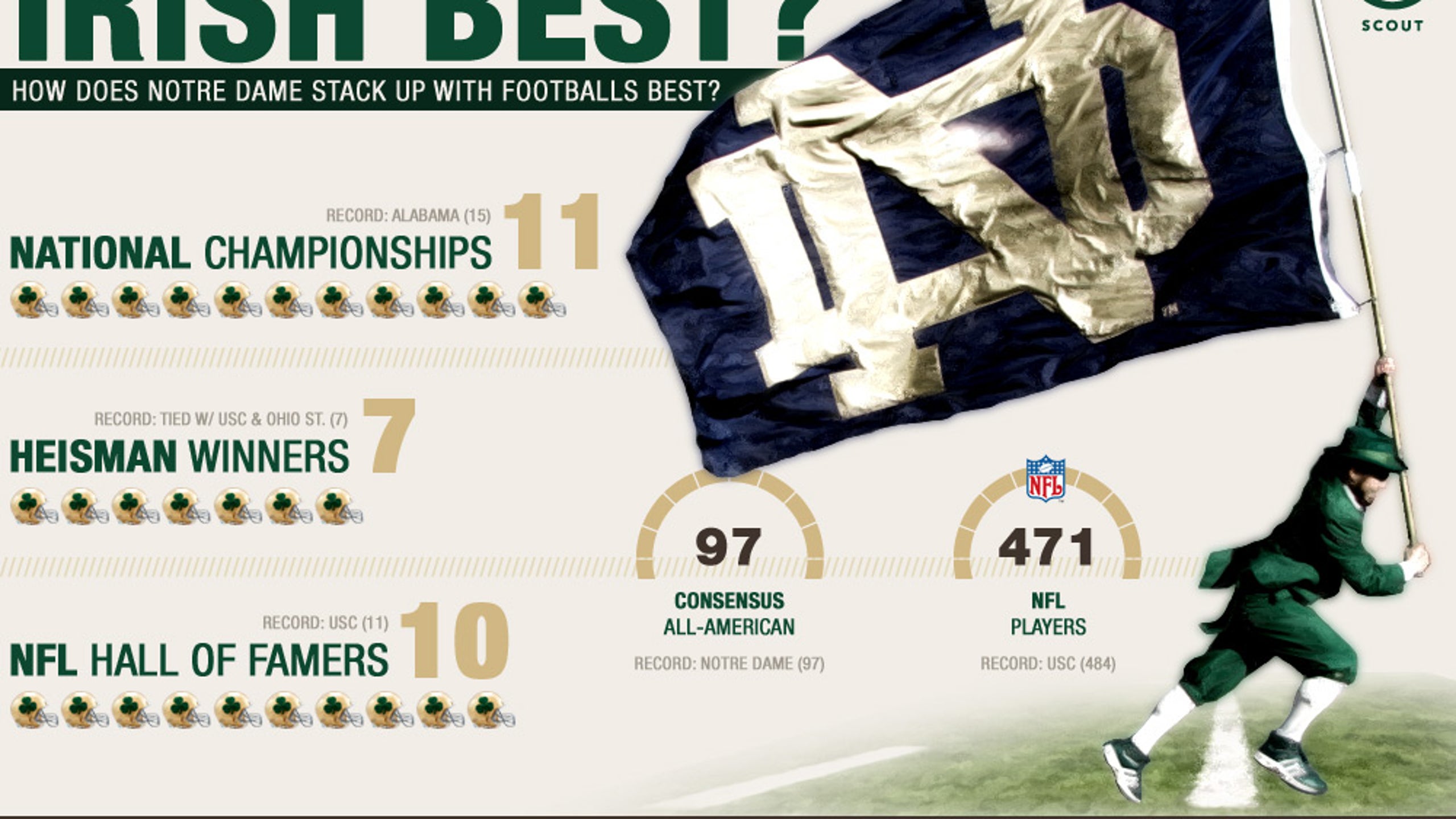 Is Notre Dame Relevant?
BY foxsports • March 17, 2014
To be 'The One' again you have to beat a #1.  When was the last time Notre Dame beat a number one ranked team?  1993 over Florida State.   Not 2013 or even 2003, but nineteen ninety three. If you remember that game then you probably don'€™t have an Instagram account, and I don't recommend starting now.  
Even though the Fighting Irish have faded in the modern era from dominance, their future does once again look promising.  Since Coach Brian Kelly took over the program in 2010, the Irish have a respectable winning percentage of .729, landed three Top 10 Scout.com recruiting classes and return of 4-Star QB Everett Golson.    I'€™m not buying a playoff bid in 2014, but I am buying a push for one as Kelly'€™s top recruiting classes continue to develop in 2015. If they do, Notre Dame can potentially add some modern trophies to the case again.  
So are the Irish relevant again? Sure. But dominant? They are not there yet. 
---