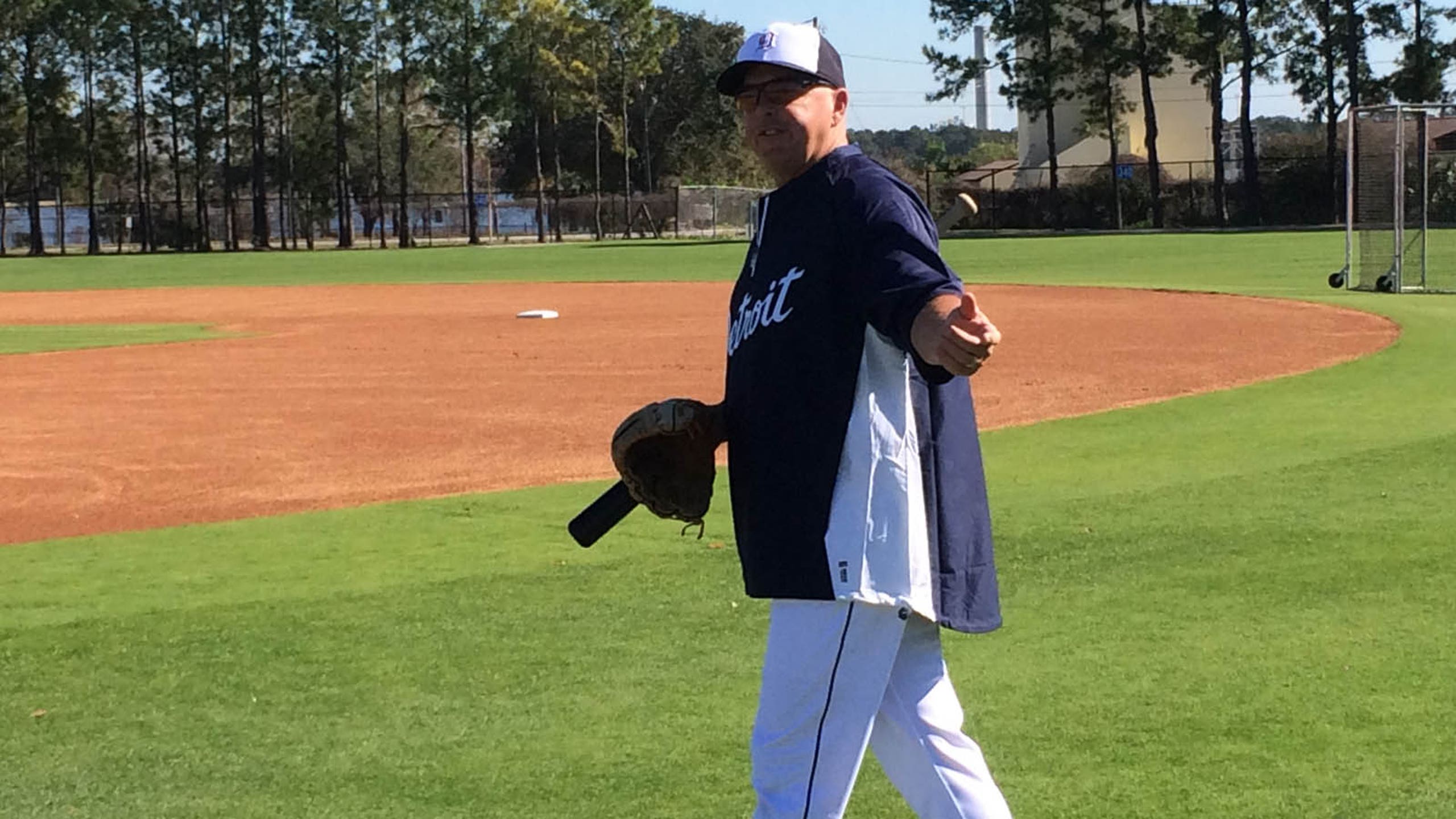 Instructing Tigers' hitters is Wally Joyner's new world
BY foxsports • February 18, 2014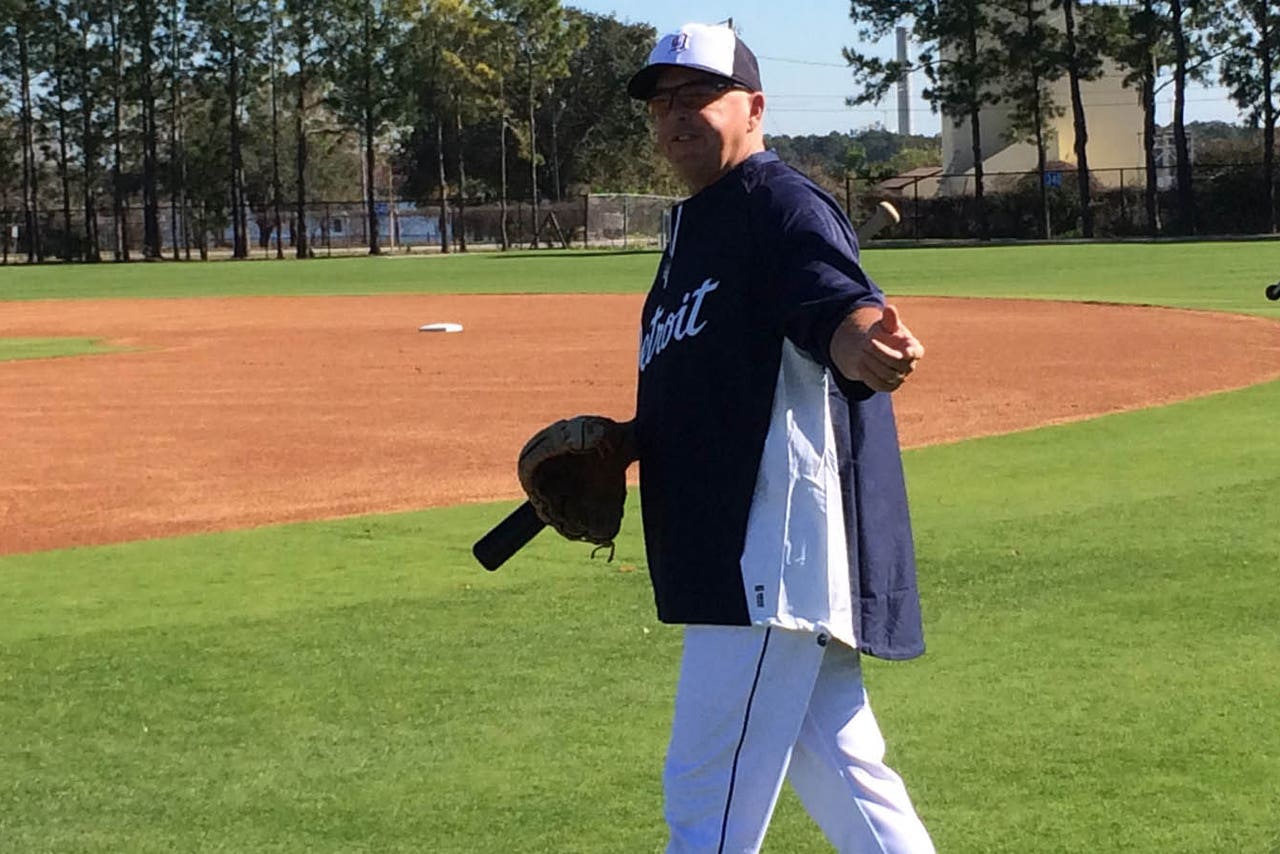 "Wally's World," for now, will be the covered batting cages beyond the right-field wall at Joker Marchant Stadium.
New Detroit Tigers hitting coach Wally Joyner also will spend many hours during the first weeks of spring training on the four practice fields at Tiger Town in Lakeland, Fla.
But there was a time 28 years ago when the center of Joyner's world was Anaheim Stadium, known as the "Big A," and he was a slugging first baseman capturing the imaginations of fans.
"'Wally's World' started my rookie year," said Joyner, now 51 and sporting a shaved head. "It was 1986 and we were actually playing the Detroit Tigers. There was a ruckus in the outfield with a group of people. They unveiled a sign: 'Detroit Tigers, Welcome to Wally's World.' "
Walley World was the fictional amusement park that Chevy Chase's character, Clark Griswold, drove his family across country to in the 1983 hit "National Lampoon's Vacation."
Joyner was voted by the fans to be the starting first baseman for the American League in that magical '86 season with a not-so-happy ending. He batted .290 with 22 homers and 100 RBIs, finishing second to Jose Canseco of the Oakland A's in Rookie of the Year voting.
Joyner hit .455 over the first three games of the ALCS, but a staph infection kept him out after that and the Angels blew a 3-1 series lead to the Boston Red Sox.
Joyner finally reached the World Series with the 1998 San Diego Padres, and it was with the 1996 Padres that he played with new Tigers manager Brad Ausmus. Their hitting coach that year in San Diego was Flint's Merv Rettenmund, who had a huge influence on Joyner.
"Communication is huge and timing is key." said Joyner, who ended up with 2,060 hits, 204 homers and 1106 RBIs over 16 seasons. "Merv had a unique talent."
Joyner said Rettenmund's gift was knowing the right thing to say at the right time.
"I was pulling off and rolling over on balls," Joyner said. "Merv said, 'Go hit a bucket of golf balls tomorrow.'
"It helped me to do that. Mine was a timing swing. I took a deep breath and it helped."
Joyner believes hitters often tie themselves into knots while in slumps, forgetting the basic principle -- see the ball; hit the ball -- and complicating matters.
"I keep it simple," Joyner said. "You can swing too much. You can watch video too much. You can study too much. You can over-do all of this.
"I'm a big believer that the guy pitching is trying to get the hitter off balance, and countering that."
Ted Williams wrote the sport's bible on the topic: "The Science of Hitting." And while Joyner was playing at Brigham Young and coming up through the minors, Charley Lau was the most respected hitting guru. Lau, of Romulus (Mich.), molded George Brett with principles such as hitting the ball where it's pitched and having a stride with rhythm and movement. They and others influenced Joyner.
"My hope is that I will take a lot of everybody I've learned from into helping the hitters," Joyner said.
What does he have on tap for Miguel Cabrera, the two-time American League MVP and 2012 Triple Crown winner who's generally accepted as the game's top hitter?
"My excitement is going to be to watch Miguel," Joyner said. "He seems to be doing a lot of things correctly, doesn't he?
"But gaining the players' trust -- all of them -- is something I want to accomplish in spring training."
He will be assisted by former Tigers third baseman Darnell Coles.
"I asked Darnell to come on board," Joyner said. "The two-hitting coach system is needed now, and four eyes are better than two."
Joyner was an assistant hitting coach last year for Philadelphia Phillies until manager Charlie Manuel -- an astute hitting coach himself -- was replaced by Hall of Famer Ryne Sandberg. Joyner then became the first base coach.
Joyner did serve as the Padres' hitting coach in the second half of the 2007 season, when he replaced Rettenmund. He was also San Diego's roving minor-league hitting instructor from 2003-2007.
This spring, for the first time, he's under contract to be a major-league hitting coach for a full season. It's his opportunity to apply all he's learned at the highest level.
Joyner also had another bit of history with the Tigers beyond "Wally's World" debut before their eyes.
During his rookie season, Joyner broke up a no-hit bid by Detroit's Walt Terrell with two outs in the ninth inning. Joyner pulled a double down the right-field line at Tiger Stadium to end Terrell's bid. Hall of Famer Reggie Jackson then flew out to center to seal a 3-0 Tigers victory.
"The thing I'm proudest of from my career?" said Joyner, repeating the question. "I was not the strongest, fastest or biggest player, but I had a real passion for the game."
His passion now is being an instructor and mentor, and his world is located at the batting cages.
---