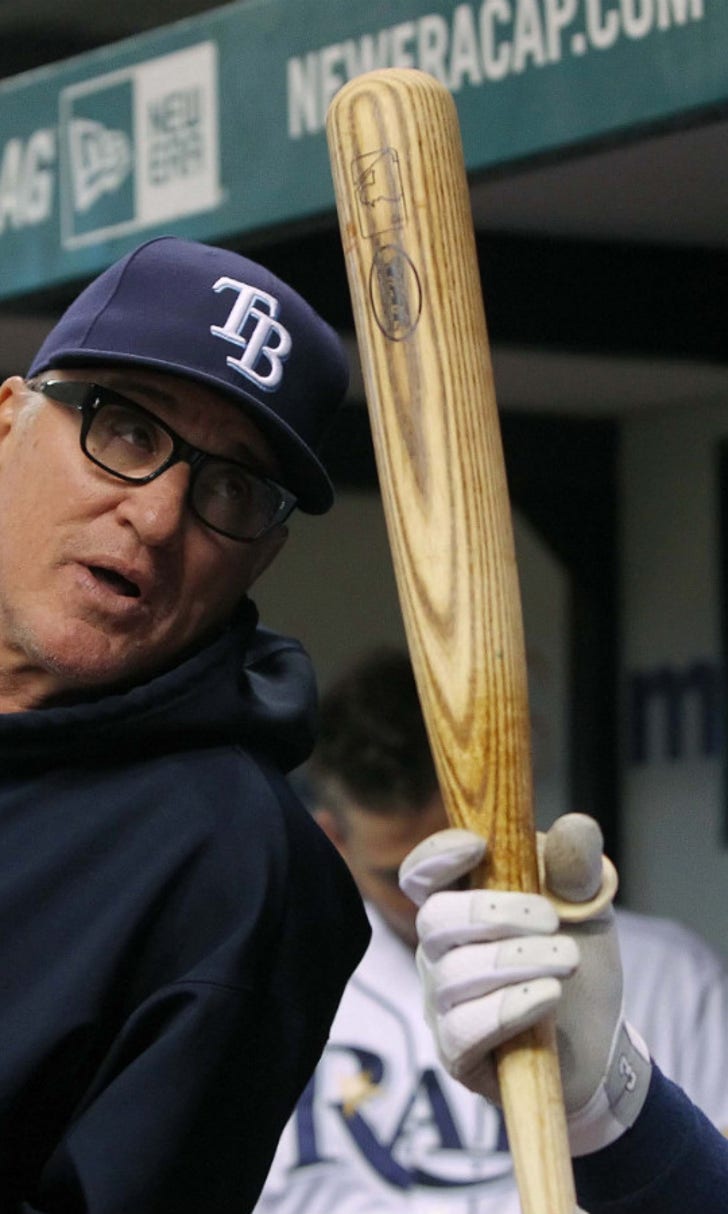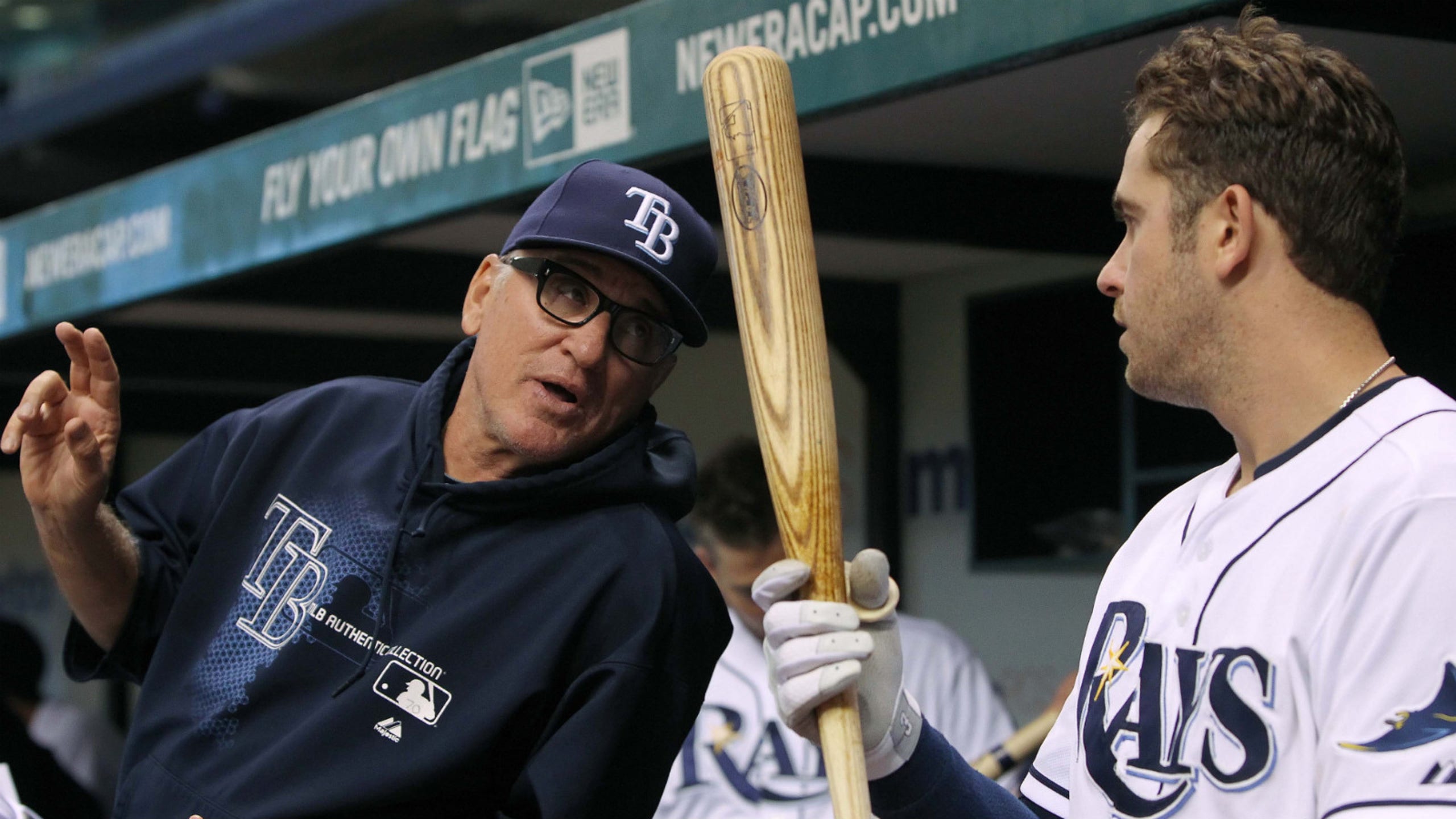 Inspired to Eat Last: Author humbled to become man behind Rays' slogan
BY foxsports • February 19, 2014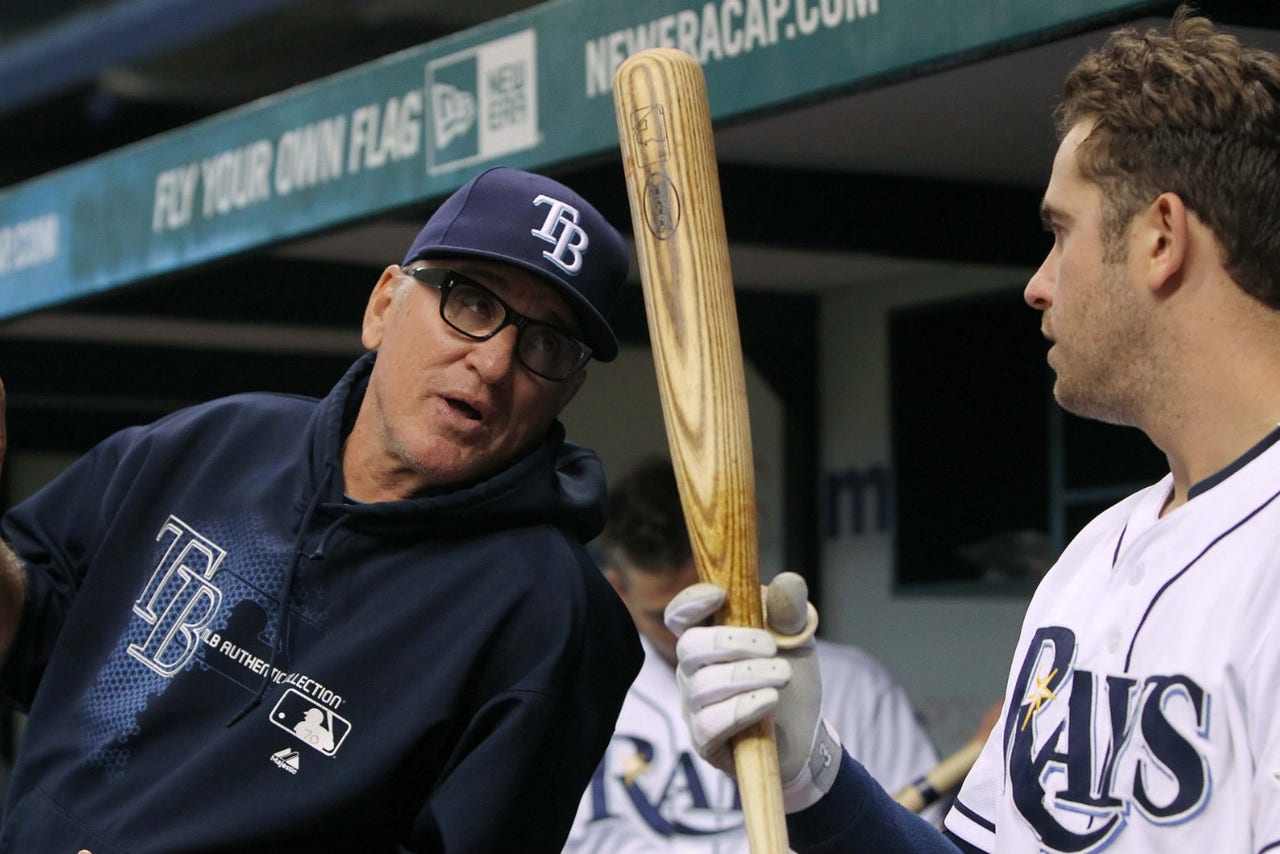 Day after day, three words have been given life at Tampa Bay Rays spring training, their popularity a call to arms to make the 2014 season special.
Leaders Eat Last.
Play the last game. Win the last inning. Savor the last celebration.
The catchphrase surfaced last Friday in Port Charlotte, Fla., where manager Joe Maddon revealed that third baseman Evan Longoria had read a book by leadership expert Simon Sinek called, "Leaders Eat Last: Why Some Teams Pull Together and Others Don't".
Maddon said he wants his team "to eat last this year." Longoria said Sinek's words "just kind of resonated with me."
Could February inspiration lead to an October prize? No matter the outcome, the man behind the message is humbled.
"I'm glad the message is making its way to a whole different industry, including professional sports," Sinek told FOX Sports Florida. "At the end of the day, professional sports, especially baseball, is about team, right?
"So I love that it has made its way to professional sports. And in terms of the application, whether it's a baseball team or any kind of other team, the organizations and the teams that perform best are the ones that look after each other."
His Amazon biography begins, "Simon Sinek is an optimist," which makes him a natural fit with Maddon and the Rays.
Year after year, Tampa Bay does more with less than its high-profile American League East rivals in Boston and New York. And year after year, the playoffs remain a goal. The Rays have played into October four of the past six seasons, and a fifth appearance looks likely with plenty of star power back this spring.
So why not shoot for a World Series ring?
Sinek's book has become a spark of sorts in that mission. Released in January, it became a New York Times bestseller. He describes the read as a philosophical look at society that explores the need for trust and cooperation beyond performance.
"It's necessary for our own health, and you look at sort of the way most organizations are run today you really start to see a total lack of leaders," said Sinek, 40. "And not only does that hurt long-term performance, but it actually does damage to our health. So it was more of a cry for our need for leaders in our modern day."
It's easy to see why Sinek's book would resonate with Longoria. The star was introspective upon his arrival to Charlotte Sports Park on Monday. He spoke about the responsibilities of leadership as well as the realities that come with the role.
Now entering his seventh big-league season, there's a burden of sorts for the three-time All-Star to offer all he can as the clear voice of Tampa Bay's clubhouse. This approach to his job isn't unhealthy, but expectations are present, an understanding known.
"They're good expectations," he said. "It's not that I don't have peace of mind, but I just feel a little more responsible every year."
To little surprise, those comments fit into Sinek's outlook.
"Leadership is a choice," the author said.
"It's the choice to care for the person to the left of you and the person to the right of you. The closest analogy for an effective leader is basically like a parent. We sacrifice so to see others succeed. In return, they offer us love and loyalty and will sacrifice and work hard to make us proud, to prove that our sacrifice was worth it."
The Rays, in many ways, already have done so for Longoria. The fact that Maddon felt the urge to reference Longoria's interest in Sinek's book at all is a sign of how much influence the star third baseman has within his franchise.
Each action by Longoria carries weight. Each action influences the greater whole around him, no movement too small.
Certainly, there are other figures within the Rays clubhouse who offer leadership. David Price and Ben Zobrist are established presences. Others like Alex Cobb, Matt Moore and Wil Myers have the potential to be centerpieces in a similar way soon. Leadership evolves.
Still, Longoria understands his place and his duty at this time.
"When you're in a position like he is, you assume that role," Maddon said. "You look for that role, you understand it's a part of your burden."
Which makes Sinek's entry into the 2014 Rays season appropriate. He said he'd accept an invitation to speak to Tampa Bay players and management, if asked.
In a short time, his unlikely connection to the Rays has gained momentum online.
Twitter? Of course. The mantra has a home at @RaysEatLast. T-shirts? You bet. Tagless tees that read, "WIN FIRST EAT LAST," are going for $17.99.
"I was really flattered to find out that they were using my work to help them, and I really hope that it benefits them," Sinek said. "I think it's just great that they're embracing the message. Hopefully, it picks up enough steam in sports so athletes, like in high school and what not, will find it in themselves (to lead). So hopefully this will be an impetus to lead a new generation of leaders."
There's that potential, and so far, the message has found a spring home with the Rays thanks to Longoria, their leader and heart.
Because of him, Sinek's words could carry past these innocent beginning weeks all the way to October.
You can follow Andrew Astleford on Twitter @aastleford or email him at aastleford@gmail.com.
---