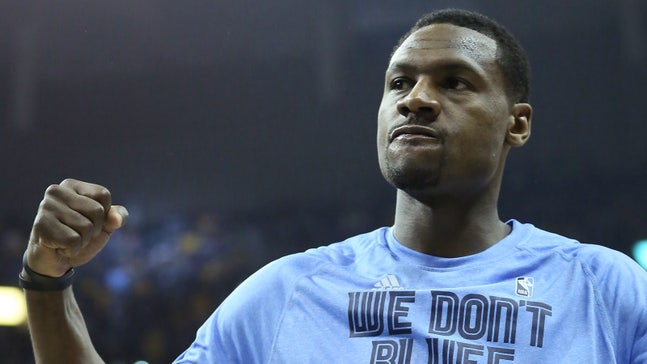 Inside Allen's walk through Warriors kids dance team's routine
Published
May. 4, 2015 4:05 a.m. ET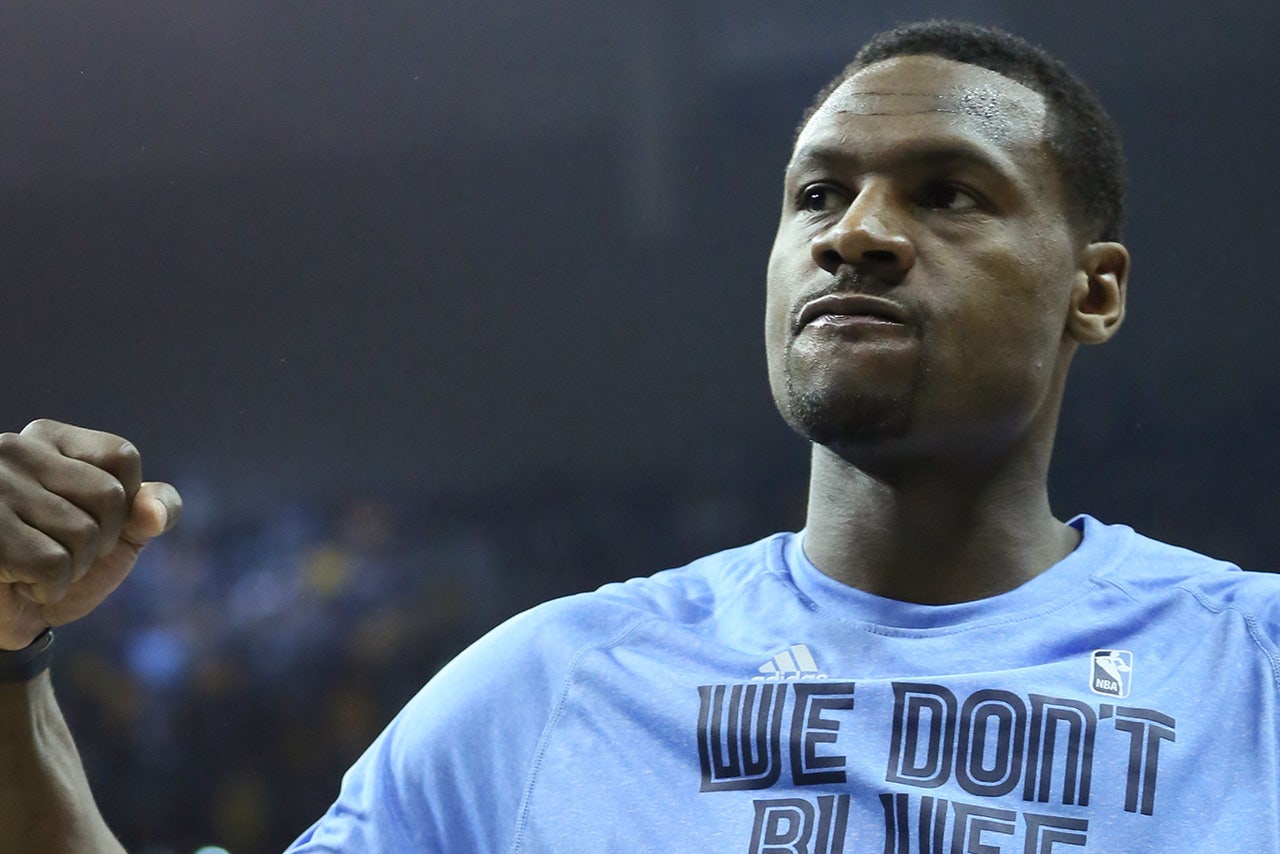 OAKLAND – By the time Tony Allen realized what he had done, it was too late for the Grizzlies forward to run away from the mishap.
During a first-half timeout Sunday at Oracle Arena, a tiny Warriors dance team was doing a routine to MC Hammer's 'Can't Touch This' star. Allen was the first one to walk away from Memphis' the huddle, and when he did, he cruised right through the dance routine and right into villain lore.
"I was sitting at the scorer's table when the Jr. Jam Squad was dancing," Golden State's Stephen Curry said after the 101-86 win in Game 1 of the Western Conference semifinals series, "and they were killing the MC Hammer rendition and I saw him walk out and it was kind of ... it was like slo-mo."
Allen had no clue what he was doing.
Curry and Warriors forward Draymond Green each laughed it off after the game, but don't tell that to Warriors fans, who after the moment took every possible chance they had to ferociously boo Allen.
"Our fans obviously were protecting the Warriors' ground in all sorts of ways," Curry said. "I don't think it messed up their choreography, either. They really killed that dance."
It is clear on replay that Allen got nearly all the way through the dancers, then appeared to realize what was happening and quickly give a high-five to one of the kids as a peace offering;.
Even the sensible in Oracle Arena knew it was an accident, but that didn't stop anyone from booing, then, as well as later when Golden State was up 16 and closing the door shut.
Green got a huge kick out of it, cracking up as he talked about it.
"It was funny because honestly I don't think he realized he was walking through their dance routine," Green said. "And all of a sudden he realizes it and he tried to pick the little kids up and the fans did not pay any attention."
It was much easier for Green to laugh about it after a 15-point win. But the Vine of it will make anybody laugh, maybe even a handful or two of the sellout crowd. Allen admitted his zoned-in focus had him oblivious that the routine wasn't over. I
"I don't think he meant anything by it," Green said, "but it was hilarious. I just started laughing the entire time. But I think he'll see some boos for the rest of his time."
---