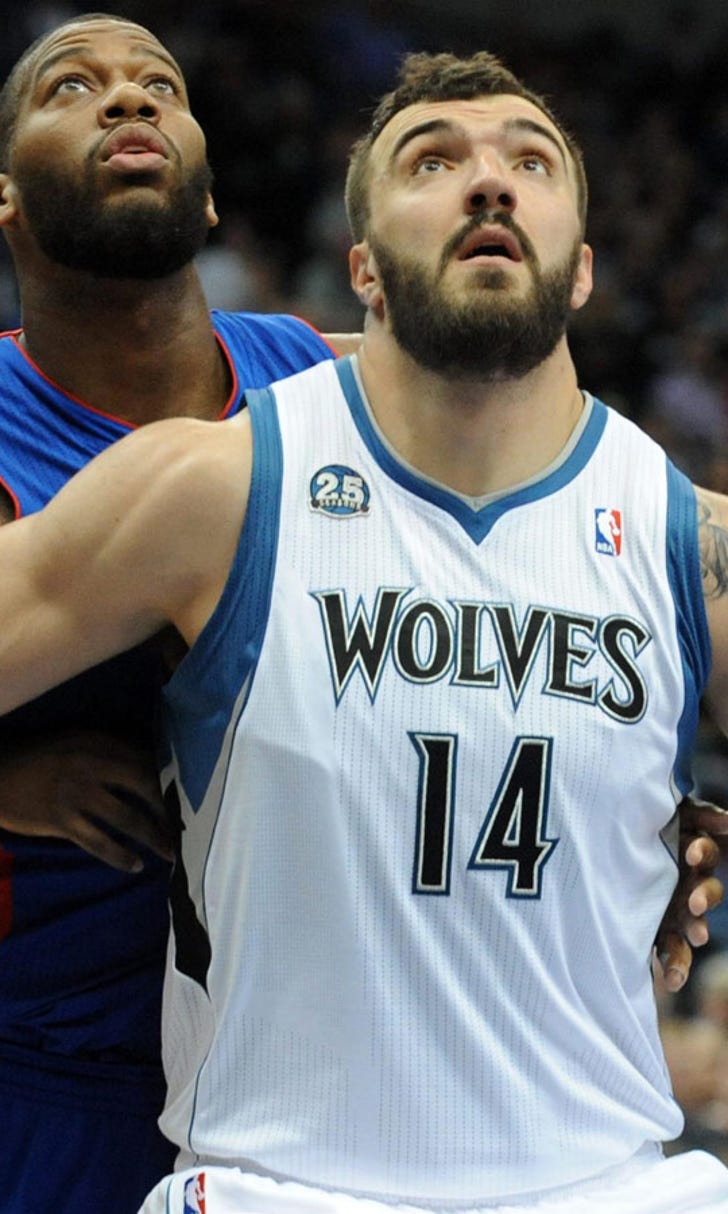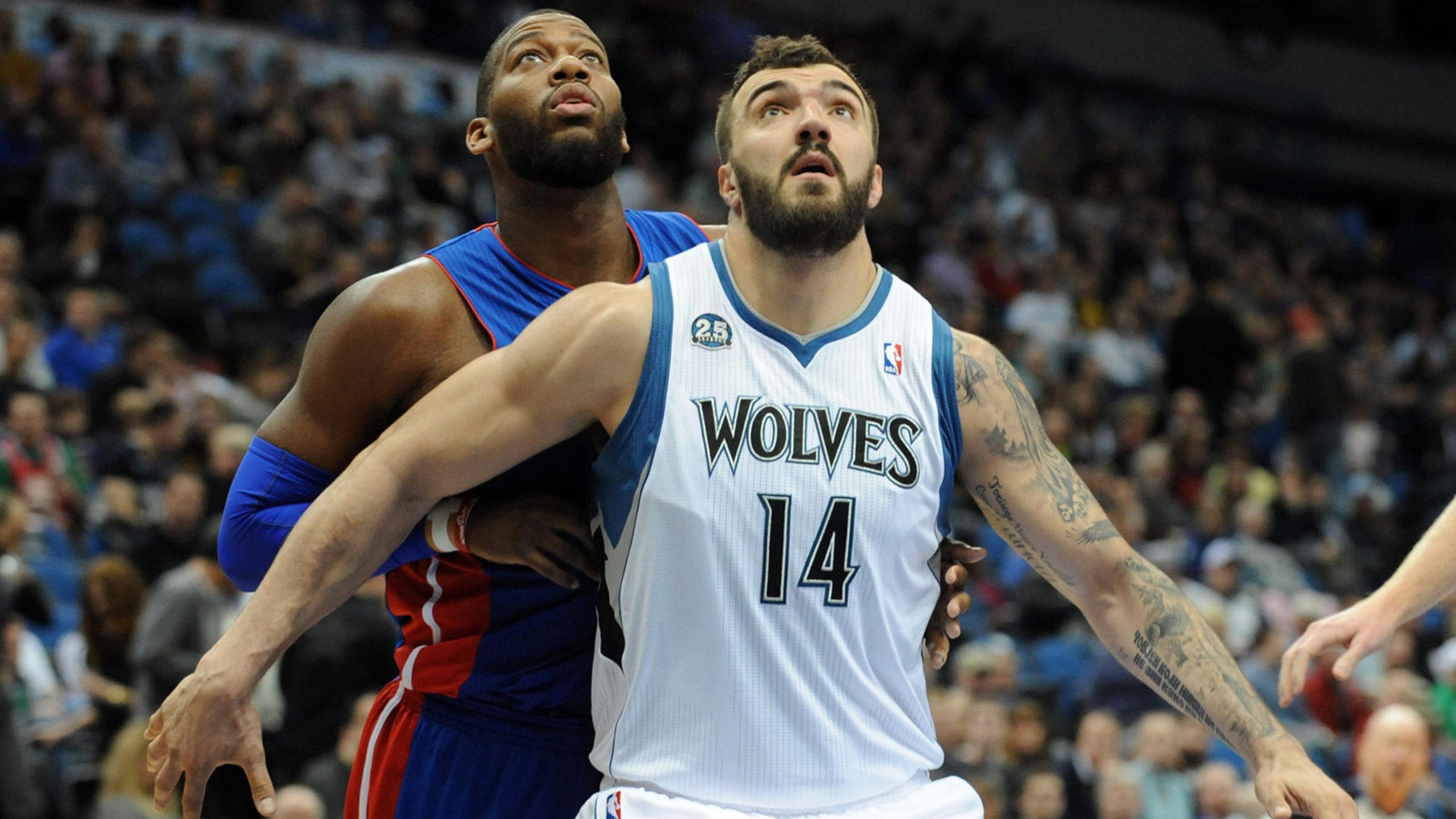 Injuries adding up for Wolves veterans
BY foxsports • March 22, 2014
MINNEAPOLIS -- On the Timberwolves' flight back from Texas, coach Rick Adelman asked Montenegrin center Nikola Pekovic if he was familiar with the legendary story of Wally Pipp losing his starting gig to Lou Gehrig.
Not only had the injured big man never heard of Wally Pipp, but also he wasn't even aware of who Gehrig was.
"The lesson kind of lost its meaning," Adelman said with a laugh after practice Saturday.
But Pekovic needn't worry about being usurped by rookie center Gorgui Dieng -- even though Pekovic will likely miss another game with right-ankle bursitis and Dieng has recorded three double-doubles in as many starts in his place. The 21st pick in the 2013 NBA Draft still has a lot to learn, Adelman said.
"Not that I don't think he's gonna do well; I just think you've got to understand with young guys, they're gonna be up and down," the coach said. "It's not always gonna happen for them, but what's good about him is you've seen him do things in games that translate into games, and now the consistency has to be there for him to understand that he's still got to do his thing."
So Pekovic's spot, of course, is safe. He participated on a limited basis in Minnesota's light workout Saturday but is expected to miss his fourth straight game and 17th overall when the Timberwolves host Phoenix on Sunday.
No. 2 center Ronny Turiaf is still out indefinitely with a right bone bruise, too. So Dieng will likely get another start.
In the backcourt, J.J. Barea has a sprained foot that's bothered him since last week. It was sore Saturday, but he'll see how it feels before Sunday's 2:30 p.m. game and plans to suit up, he said.
An MRI revealed the sprain Friday, Barea said.
"When I woke up (Thursday) in Houston, it was really bad," Barea said. "It was bothering me the whole game. Hopefully, it won't be like that tomorrow."
Barea may have aggravated the foot in Wednesday's win against Dallas when he attempted to dunk home a missed shot. The problem with that is Barea's not a shade taller than 5-foot-9 and has never dunked in a game in his life.
"It was like 'what am I doing up here?'" Barea joked.
If Barea is unable to play, Alexey Shved will be the No. 2 point guard behind Ricky Rubio. Reserve point man A.J. Price is still out recovering from an appendectomy.
Follow Phil Ervin on Twitter
---