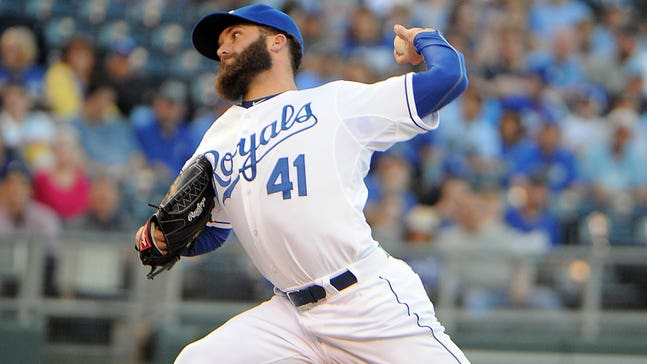 Indians struggle with lefties -- and here comes Royals' Danny Duffy
Published
May. 6, 2015 10:22 a.m. ET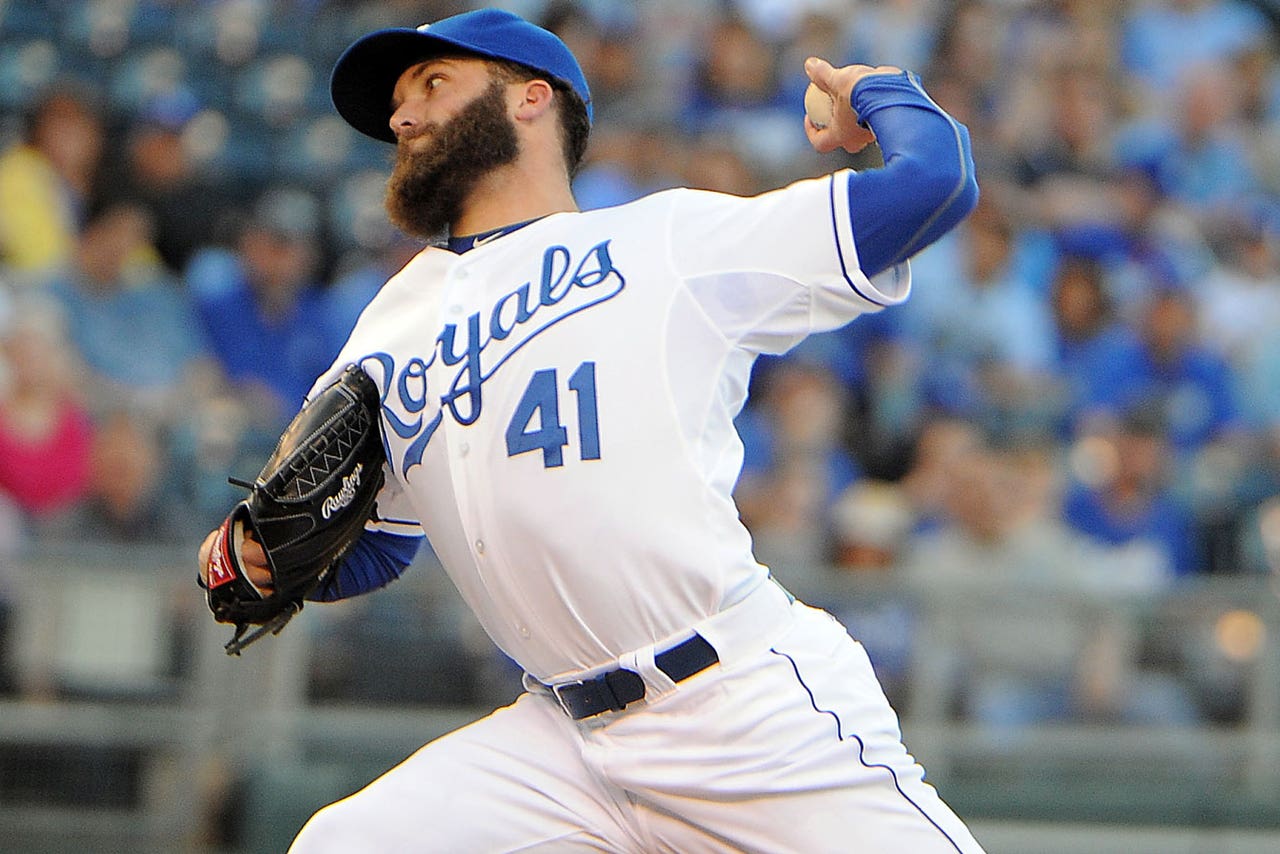 The Cleveland Indians have lost more games to left-handed starters than anyone else and face another one Wednesday night.
They'll try to hand Danny Duffy his first home defeat in nine starts and even this three-game series against the Kansas City Royals.
The Royals' Jason Vargas allowed two runs over six innings in Tuesday's 5-3 victory to drop Cleveland (9-16) to 2-9 against left-handed starters. The Indians totaled four hits.
Kansas City (17-9) is 3-0 at home in games started by Duffy (2-0, 3.45 ERA), who allowed one run over seven-plus innings in Thursday's 8-1 rout of Detroit at Kauffman Stadium. He is 2-0 with a 2.72 ERA in his last eight home starts.
Duffy went 1-1 with a 1.75 ERA in four 2014 starts versus the Indians, with Mike Aviles, Jason Kipnis, Michael Bourn and Lonnie Chisenhall going a combined 4 for 34 in their matchups. Michael Brantley and Carlos Santana each went 5 for 13.
Cleveland manager Terry Francona didn't start Bourn on Tuesday while facing a left-hander and isn't planning to start him in this contest. Bourn is batting .189 against lefties.
The decision to sit Bourn is in part because the Indians activated Nick Swisher, who went 0 for 4 and struck out to end the game in his season debut after being out due to knee surgery.
Kansas City will welcome back center fielder Lorenzo Cain, who has finished serving a two-game suspension for his role in a brawl with the Chicago White Sox. He leads the club with a .333 average.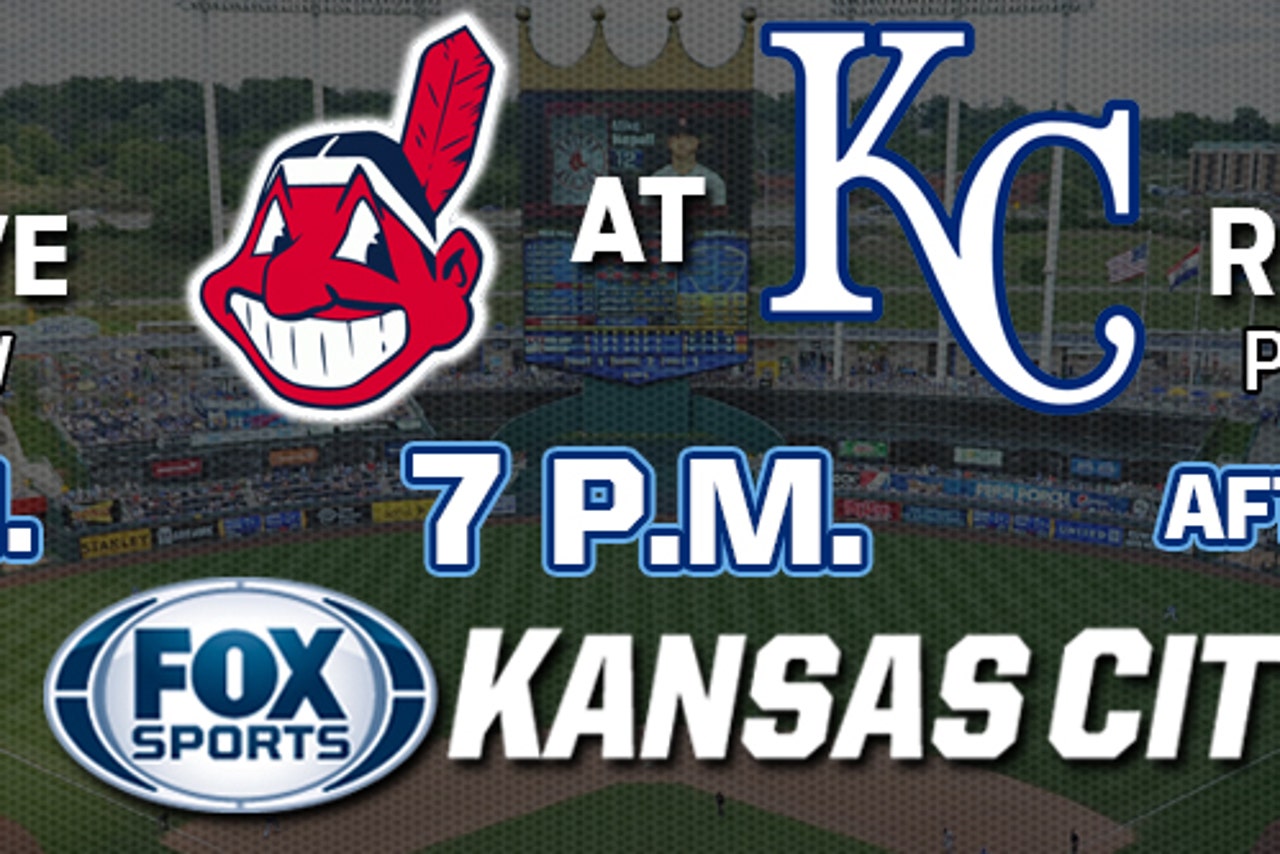 Cain is also known for making spectacular catches in the outfield and the Royals turned in several such plays Tuesday.
"We hit some balls real well," Francona said, "but their outfield catches everything, almost."
The Royals' bullpen tops the majors with a 1.08 ERA and will receive a boost Wednesday with the return of Greg Holland, who has been out since April 17 with a right pectoral strain.
"He's fine and he's ready to go," manager Ned Yost told MLB's official website.
Wade Davis has been the closer in Holland's absence, recording his sixth save Tuesday.
Cleveland is 3-0 when Carlos Carrasco (3-2, 4.98) starts at Kansas City and 0-4 when he starts against the Royals at home. The right-hander, who is 2-0 with a 4.08 ERA in those starts at Kauffman Stadium, gave up four runs in six innings Friday to get credit for a 9-4 victory over Toronto.
Alex Gordon is 2 for 17 off Carrasco and Cain and Salvador Perez are each 2 for 10. Eric Hosmer, who homered and drove in four runs Tuesday, is 3 for 9.
Hosmer has hit safely in 12 straight starts against the Indians, going 18 for 53 with 13 RBIs.
The Royals lead the majors with a .293 average.
"We've got good hitters," Yost said. "And when you've got good hitters, they'll put together nice innings and more consistently than we have in a long, long time."
Brantley hit a two-run homer Tuesday and is 9 for 19 with eight RBIs in his last five games.
---