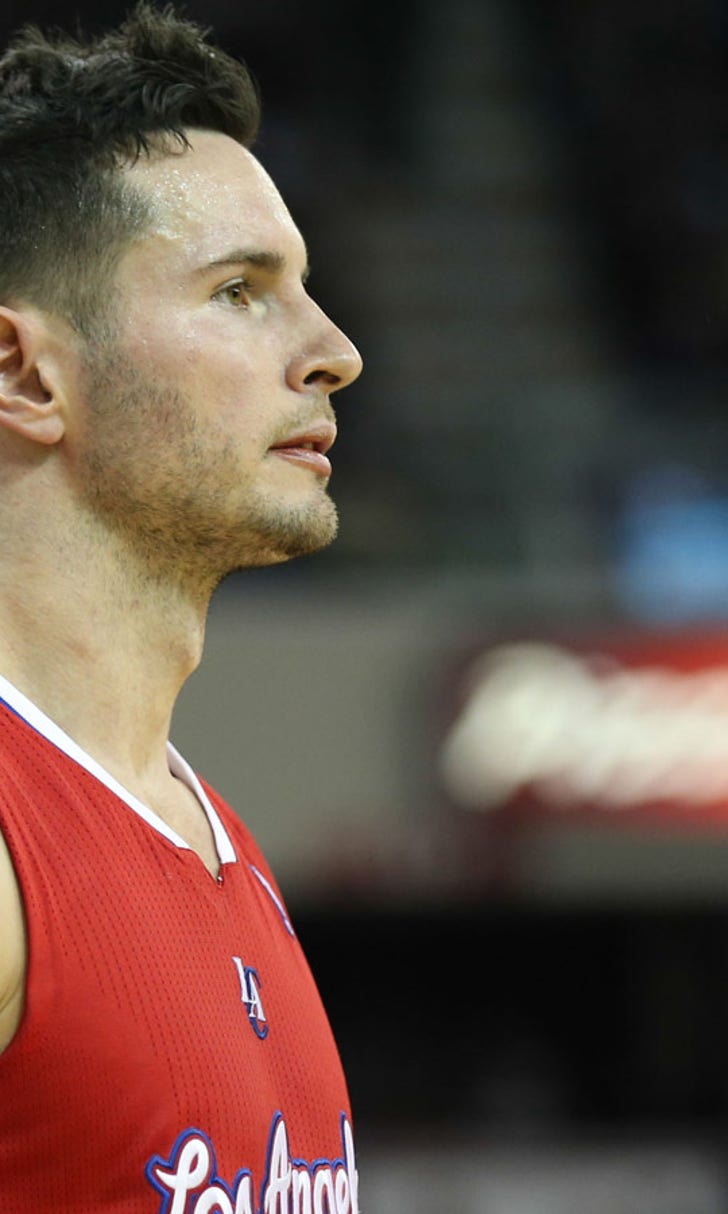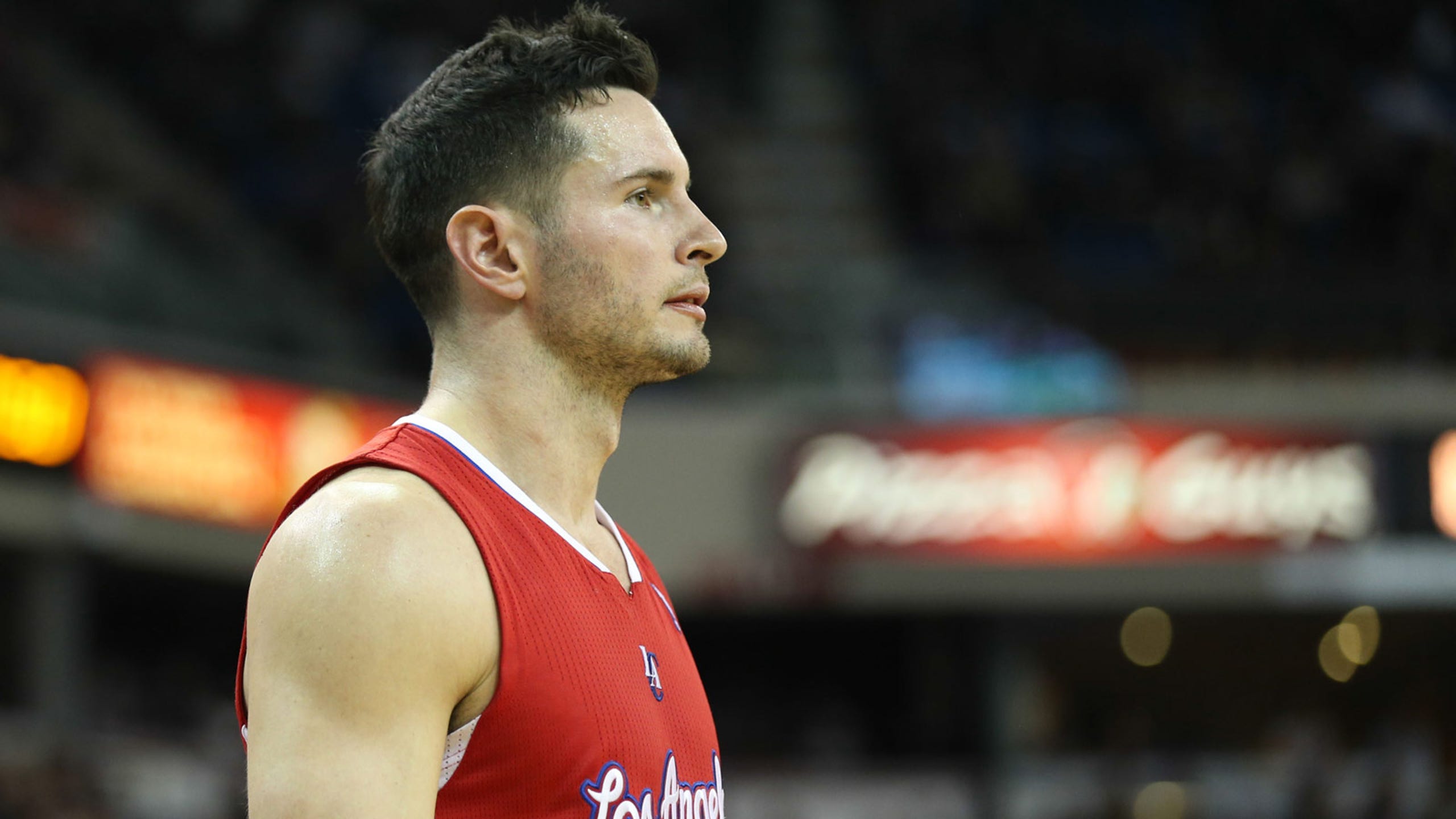 In return to Milwaukee, Redick says last year with Bucks was 'challenging'
BY foxsports • January 27, 2014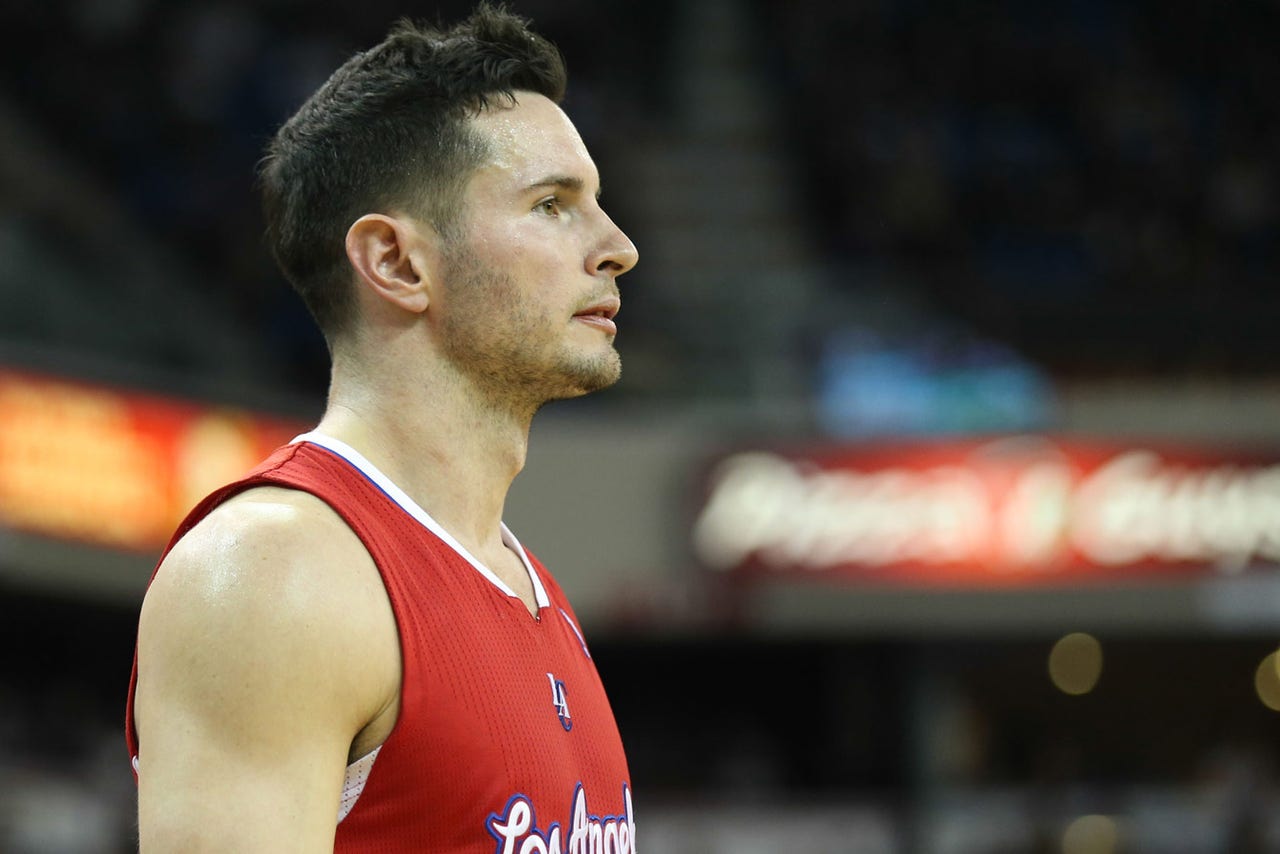 MILWAUKEE -- Sitting courtside while the rest of his teammates warmed up for their morning shootaround, Chris Paul was jokingly shouting about how he couldn't wait to see the J.J. Redick tribute video when the former Bucks guard returns to the BMO Harris Bradley Center for the first time Monday.
It was a funny jab at the 28-game stay of Redick in Milwaukee, after the Celtics honored Paul Pierce and Kevin Garnett with videos in their return to Boston on Sunday.
Redick's time with the Bucks is only memorable because the trade-deadline deal to acquire him will always be scrutinized. The seven-year veteran struggled to fit in with fellow guards Brandon Jennings and Monta Ellis, shooting just 40.3 percent from the field and a career-low 31.8 percent from beyond the arc.
"From a team standpoint, everybody embraced me," Redick said. "I got along with everybody. To me it was a perfect storm. There was some redundancy on the roster. Jim (Boylan) was trying his hardest, but an interim coach is always in a tough spot. A lot of guys were in their free-agent years. It was a challenging situation for a lot of guys to work through some stuff, and I was no different."
The Bucks went 11-17 in the 28 regular season games in which Redick played, averaging 12.4 points per contest. Milwaukee lost nine of its last 10, including a four-game sweep at the hands of Miami in the first round of the playoffs.
Considering the Bucks gave up talented 20-year-old forward Tobias Harris to get Redick, the results weren't nearly good enough. The deal has been questioned mainly because of how well Harris played in Orlando, averaging 17.3 points and 8.5 rebounds in 27 games with the Magic last year.
Harris has seen his production dip to 13.9 points and 7.9 rebounds per game this season, but he would be a nice piece to have with the current makeup of the Bucks roster.
Redick was asked if he would use the word "dysfunctional" to describe the Bucks during his stay, but he wouldn't go that far.
"I would say challenging," Redick said. "For the amount of talent we had, I would have thought we would have won some more games. I would have liked to have won some more games. I really just couldn't get things rolling."
For Clippers coach Doc Rivers, it was easy to see why Redick didn't fit in with the Bucks. Jennings and Ellis were already established as scoring guards who needed the ball in their hands, and Rivers alluded to how Milwaukee struggled to get Redick the ball when he needed it.
"That's hard," Rivers said of the three-guard lineup the Bucks used.  "And the one thing I know, we still have to improve on timing of our passes and on-target passes. He didn't get that here. When he came off he was open, then he was open and now it's too late. Even us, we have to improve on that. That's hard."
Redick is undoubtedly in a much better situation with the Clippers. The Bucks were a part of a sign-and-trade that sent Redick to Los Angeles, Caron Butler to Phoenix and two second-round picks to Milwaukee.
Getting a four-year, $27.8 million deal from the Clippers, Redick has started all 25 games he's played in and is averaging 16.4 points per game while shooting 46.4 percent from the field and hitting 37.4 percent of his 3-point attempts.
"I was very fortunate that this situation worked out for me," Redick said. "I didn't really know it was a possibility until the day free agency started. Everything kind of happened within 24 to 48 hours, and I owe a lot of it to Doc for getting me here. I'm very happy with the way things have gone. It's a great group, just a great organization. It's been a great experience."
Rivers agreed Redick has fit in well with Los Angeles, giving the Clippers a threat from beyond the arc to go with an All-Star point guard and gifted power forward Blake Griffin.
"It's tough when you bring J.J. off a pick by Blake, that puts them in a bind," Rivers said. "Do they leave Blake? Then with Blake or (DeAndre Jordan) not like typical bigs, you can throw the ball literally anywhere near the rim and they can go get it. Coaches are saying, 'Don't get off their body', and the guy chasing J.J. is saying, 'Get off their body to help me chase J.J.' It puts teams in a predicament."
Rivers' message to the Bucks: Doc Rivers has been through a rebuilding project in Boston, so he speaks from experience when telling Bucks fans to hang tough through what's been a trying season.
The Celtics went from 24-58 in one season to 66-16 and an NBA championship the following year. While nobody expects to take that leap or acquire a Kevin Garnett or Ray Allen like Boston did, Rivers sees patience as the key.
"It's tough," Rivers said. "But you look at it as you are a Bucks fan and that's it. You go through the good times with them, you go through the tough times with them. I think you get more joy out of it. At the end of the day if it all works out, you will love this time and remember this time.
"That's what happened in Boston. They remembered all the young guys and then it ended up that a lot of the young guys weren't there when we started winning. But when they came in town they remembered them. I thought the Boston fans got a lot of joy out of that."
Follow Andrew Gruman on Twitter
---