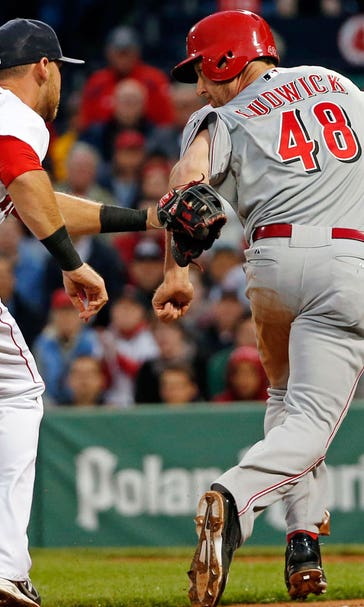 In rare meetings, Reds have struggled with Red Sox
May 7, 2014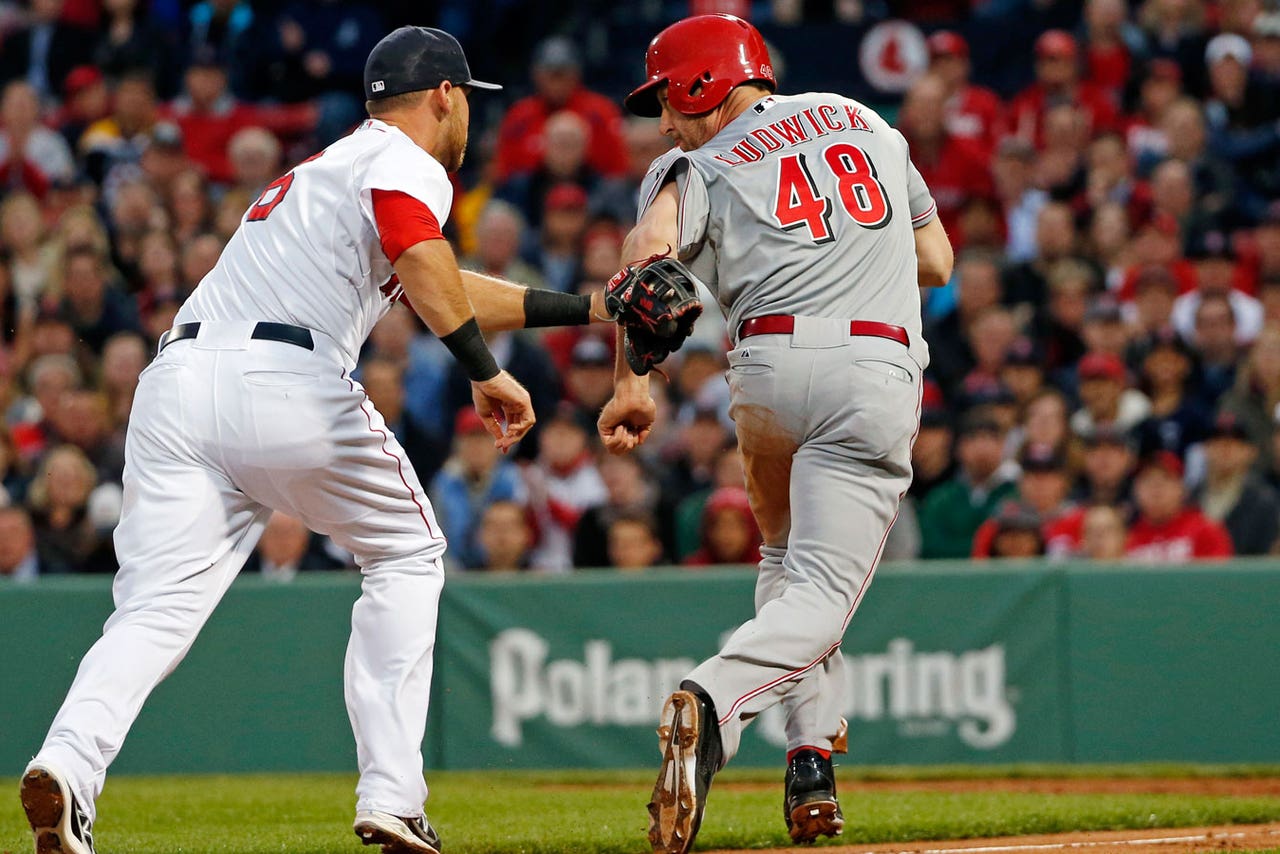 Since losing to Cincinnati in the World Series 39 years ago, the Boston Red Sox have had their way in those rare meetings with the Reds.
The Red Sox look to continue their dominance of this interleague series Wednesday night with a fourth consecutive victory over the visiting Reds, who are trying to avoid a fifth straight road defeat.
Grady Sizemore drove home David Ortiz with a shot off the Green Monster in the 12th inning to give Boston (16-17) its third win in four games, 4-3 on Tuesday.
The Red Sox, who lost the memorable 1975 World Series to Cincinnati in seven games, have outscored the Reds 43-14 while going 6-1 in the teams' interleague matchups.
Sizemore and Dustin Pedroia each had three hits for Boston, which won its first interleague game this season after being swept at home by Milwaukee last month.
"This is a great group of guys," said Sizemore, who missed the last two seasons with back problems. "It's always intense when there's a close game and you want come through for them.
"It will never get old to walk off."
Sizemore is 5 for 8 with three RBIs in the last two games after batting .104 (5 for 48) in his previous 13 contests. He's hit .319 in 34 games against the Reds (15-17), and has 15 RBIs in his last 13 versus Cincinnati.
"I've got to believe that (Tuesday) gives him even further feeling like he's contributing here rather than being someone coming back from an injury," manager John Farrell said.
Pedroia is hitting .338 in his last 17 games, and is 7 for 18 (.389) in four games versus Cincinnati.
Scheduled Boston starter Jake Peavy (1-1, 2.87 ERA) is 6-0 with a 2.14 ERA in 10 starts against the Reds, but has not faced them since 2009 with San Diego.
The right-hander has allowed two or fewer earned runs in all but one of his six starts. He gave up two runs, three hits but walked five in 6 1-3 innings of a 2-1 home loss to Tampa Bay on Thursday.
Peavy is 0-1 with a 3.65 ERA in four starts this season at Fenway, where his teammates have scored four runs with him on the mound.
"Anytime you lose, it's frustrating," Peavy told the Red Sox's official website. "It's really frustrating when you lose and you feel like we did (while) scoring two runs in the ballgame. That's the thing I'm having a hard time with right now."
Brandon Phillips is 3 for 19 versus Peavy, but had two hits Tuesday for Cincinnati and is 7 for 13 with three doubles in the last three games.
Though teammate Mike Leake (2-3, 3.53) will try to avoid a third straight losing start in his first appearance versus Boston, he allowed the game's only runs in the fifth inning and lasted eight in Friday's 2-0 loss to Milwaukee.
"What can you say about guys going out there and pitching eight innings?" manager Bryan Price told the Reds' official website. "You pitch eight innings, it's typically a good performance after that."
The Reds have totaled one run in Leake's last two starts after recording 17 with him on the mound in his first four.
Boston's Shane Victorino is 4 for 10 with a double against the right-hander.
---