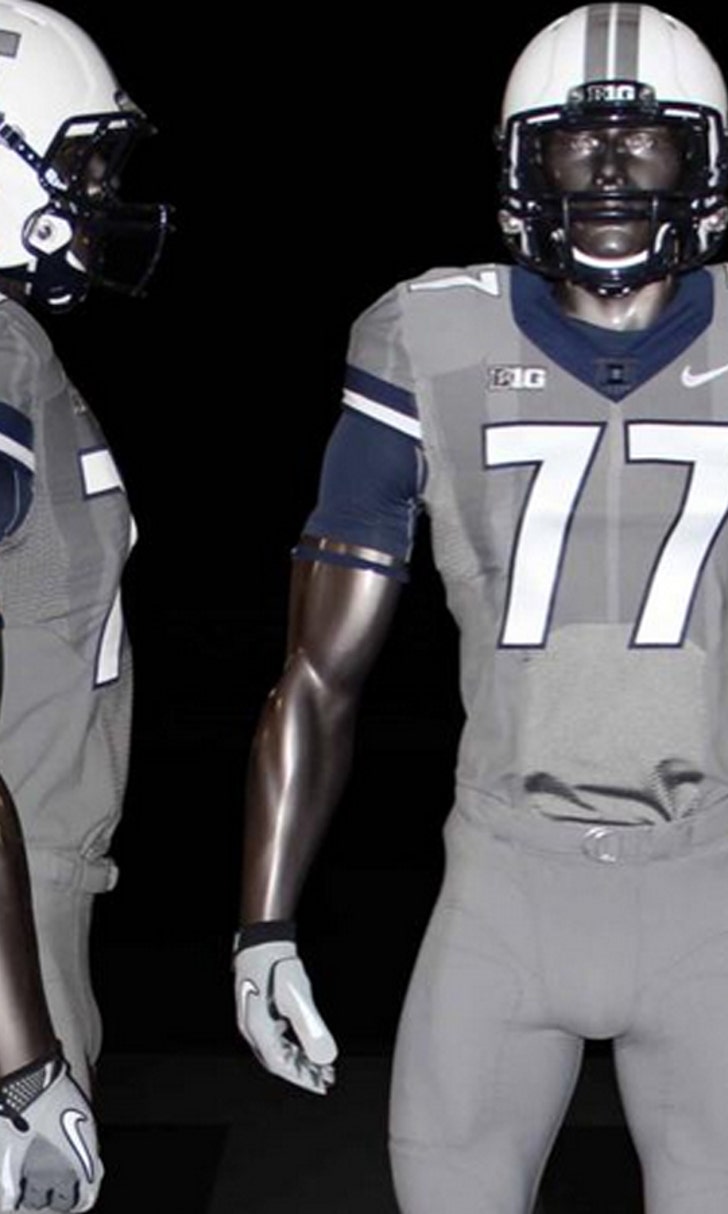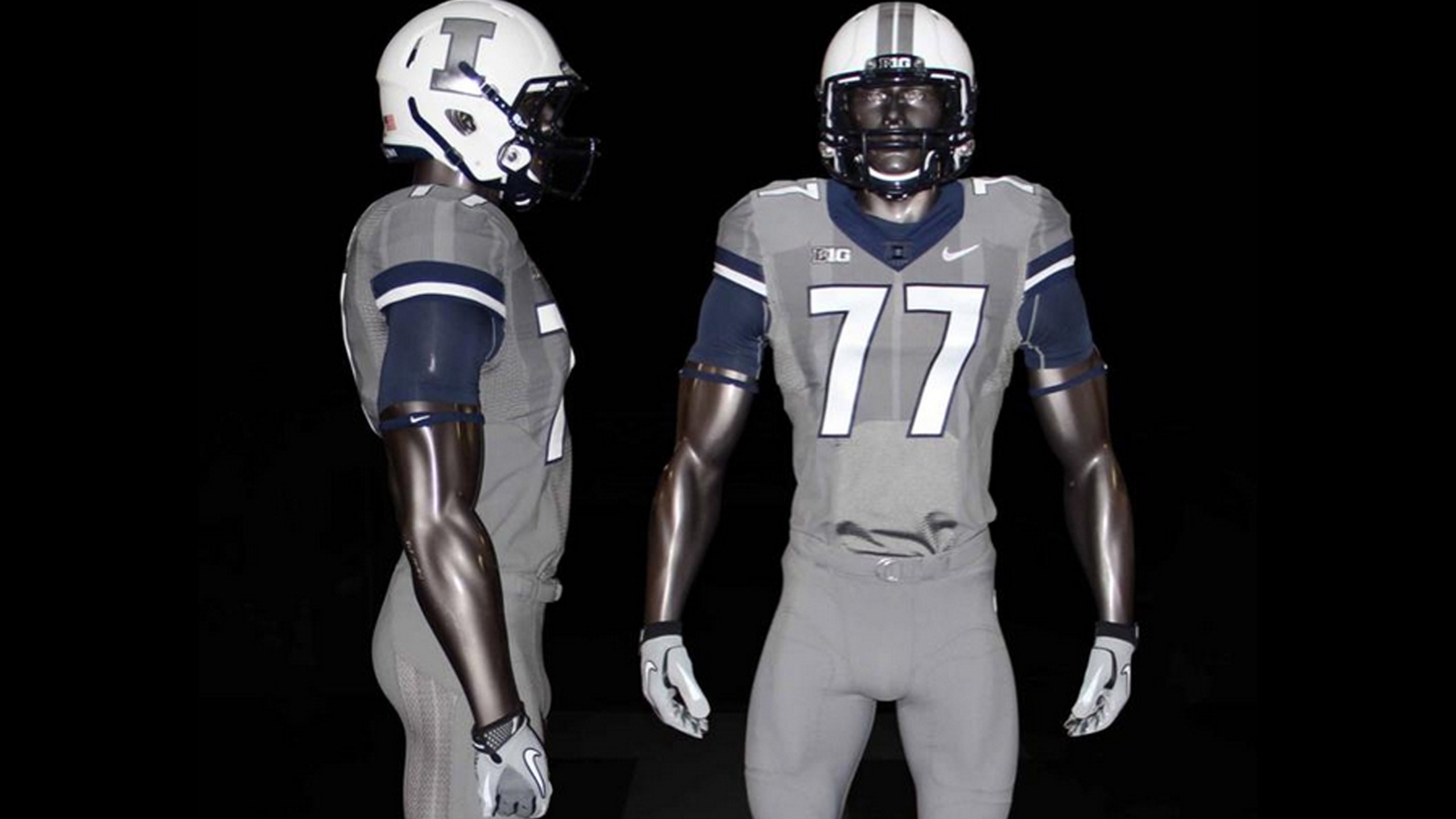 Illinois to wear special 'Gray Ghost' uniforms against Gophers
BY foxsports • October 22, 2014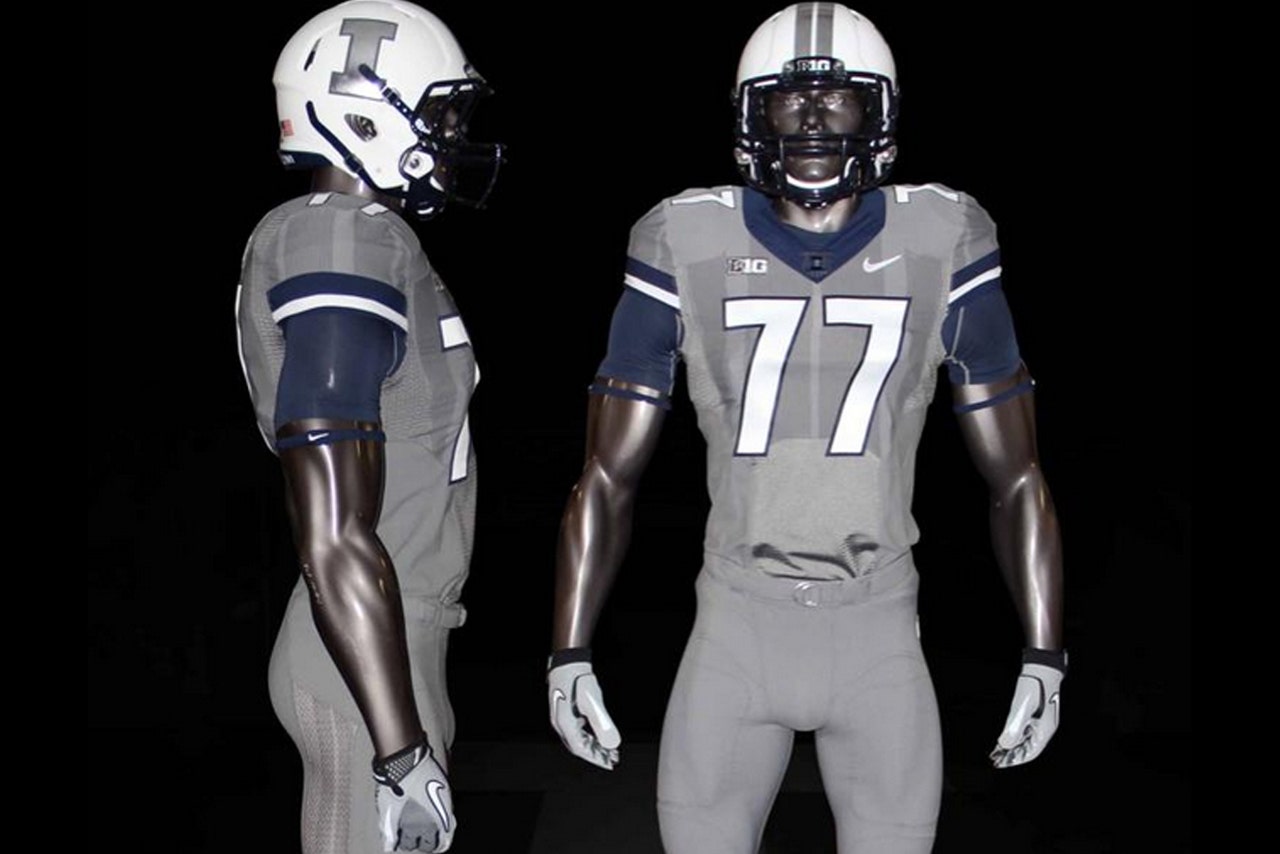 The Illinois Fighting Illini football program -- a loser in 18 of 19 Big Ten games in three years under head coach Tim Beckman -- can use all the help it can get these days.
And, on cue, Illinois will get a motivational assist this Saturday, as it stirs memories of one of college football's most legendary figures, Harold "Red" Grange.
Illinois will honor alum Grange -- a.k.a. "the Galloping Ghost" -- by wearing special "Gray Ghost" alternate uniforms for its homecoming clash with Minnesota.
The throwback fatigues will pay homage to the Oct. 18, 1924 Memorial Stadium Dedication contest in which Grange humbled the Michigan Wolverines to the tune of 262 total yards in the game's first 12 minutes and an eventual six total touchdowns in Illinois' 39-14 win. Iconic sports writer Grantland Rice was so impressed by Grange's showing against Michigan that the scribe tabbed him "a gray ghost."
The 2014 Illinois football squad has few stars -- Beckman's club ranks last in the Big Ten in several statistical categories, including total defense -- but it'll at least look the part this Saturday, wearing eye-catching gear.
"They described (Grange) as a gray ghost -- super elusive, super fast -- so we created a gray look for this game as an alternate," said Nike football designer Josh Iverson in a statement. "It has hidden details . . . The victory badge on the neck is tonal. You have to get close to see it. The helmet has special chrome decals that shift in and out of the white paint job.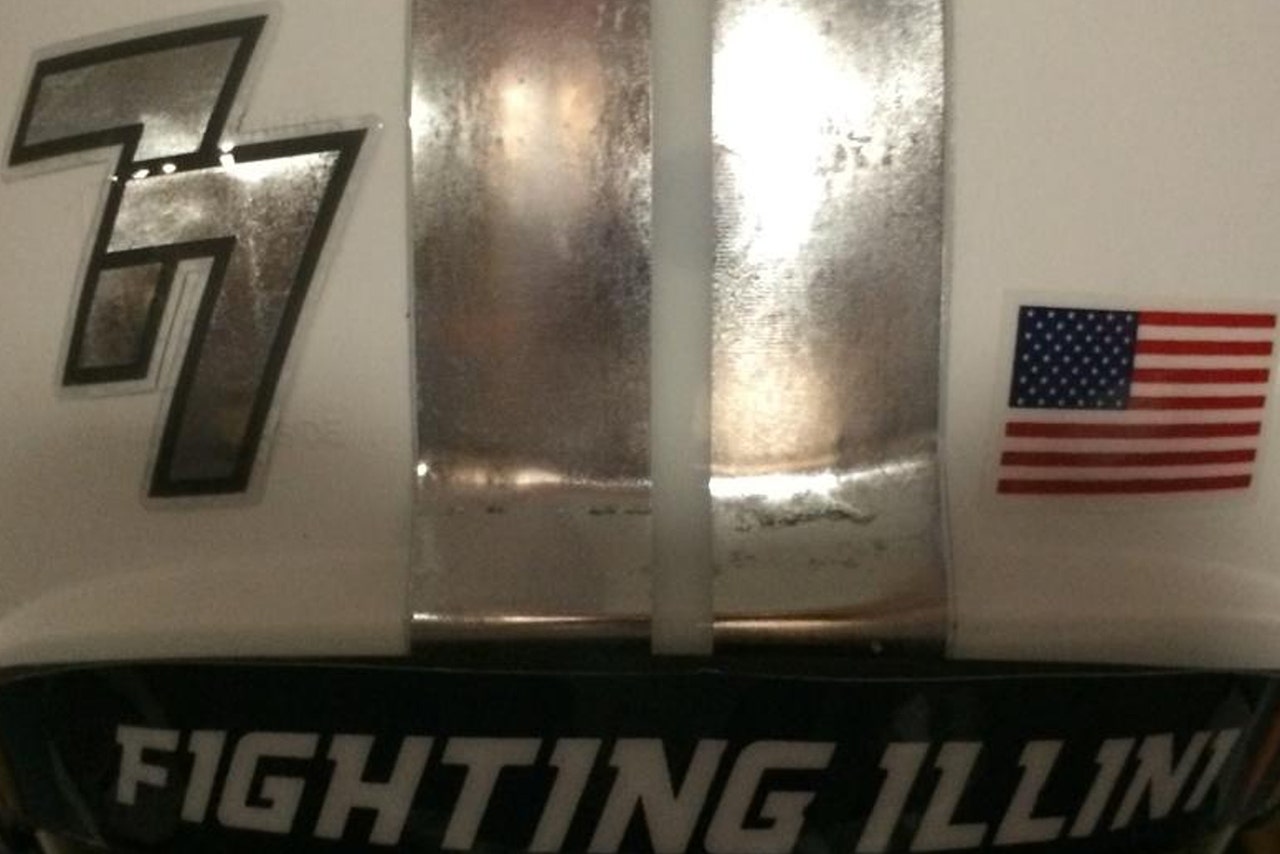 The back of Illinois' "Gray Ghost" helmets.
"It's all about creating that elusive ghost Red Grange look . . ."
Illinois, currently 0-3 in league play and in last place in the Big Ten West, will need all the mojo it can muster against Minnesota in Saturday's 11 a.m. CST showdown in Champaign, Ill.; the Gophers (6-1 overall) are 3-0 in Big Ten play for the first time since 1990.
---