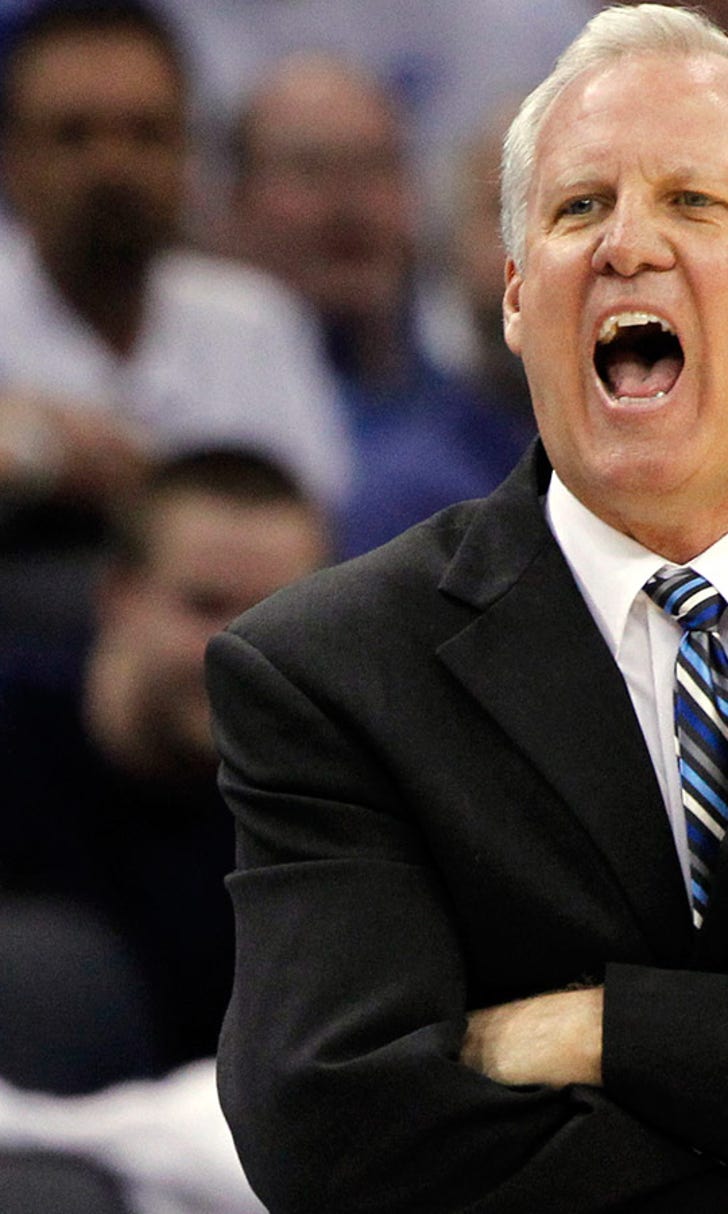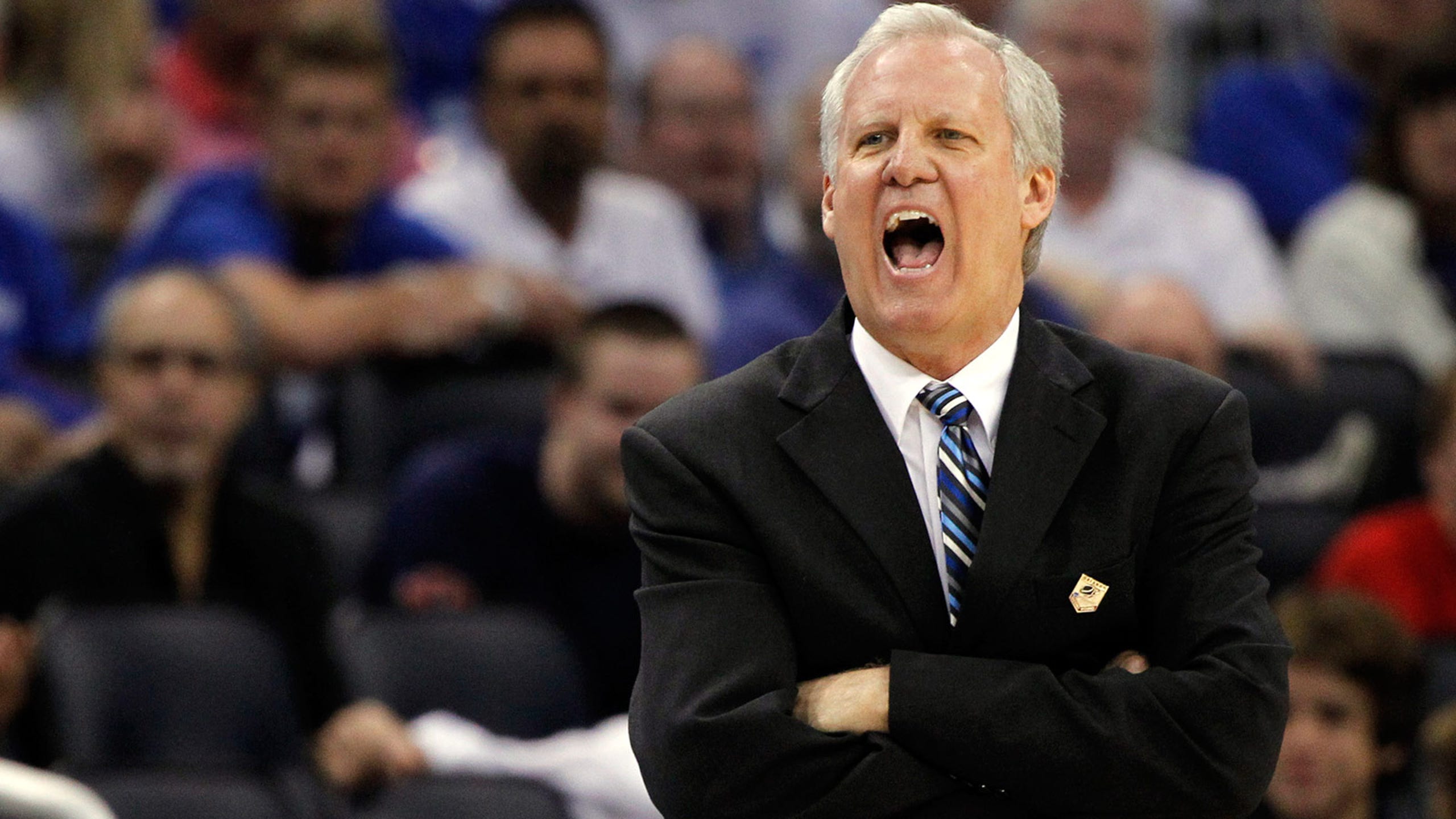 If tough love is what Billikens need, Crews appears willing to provide it
BY foxsports • February 11, 2015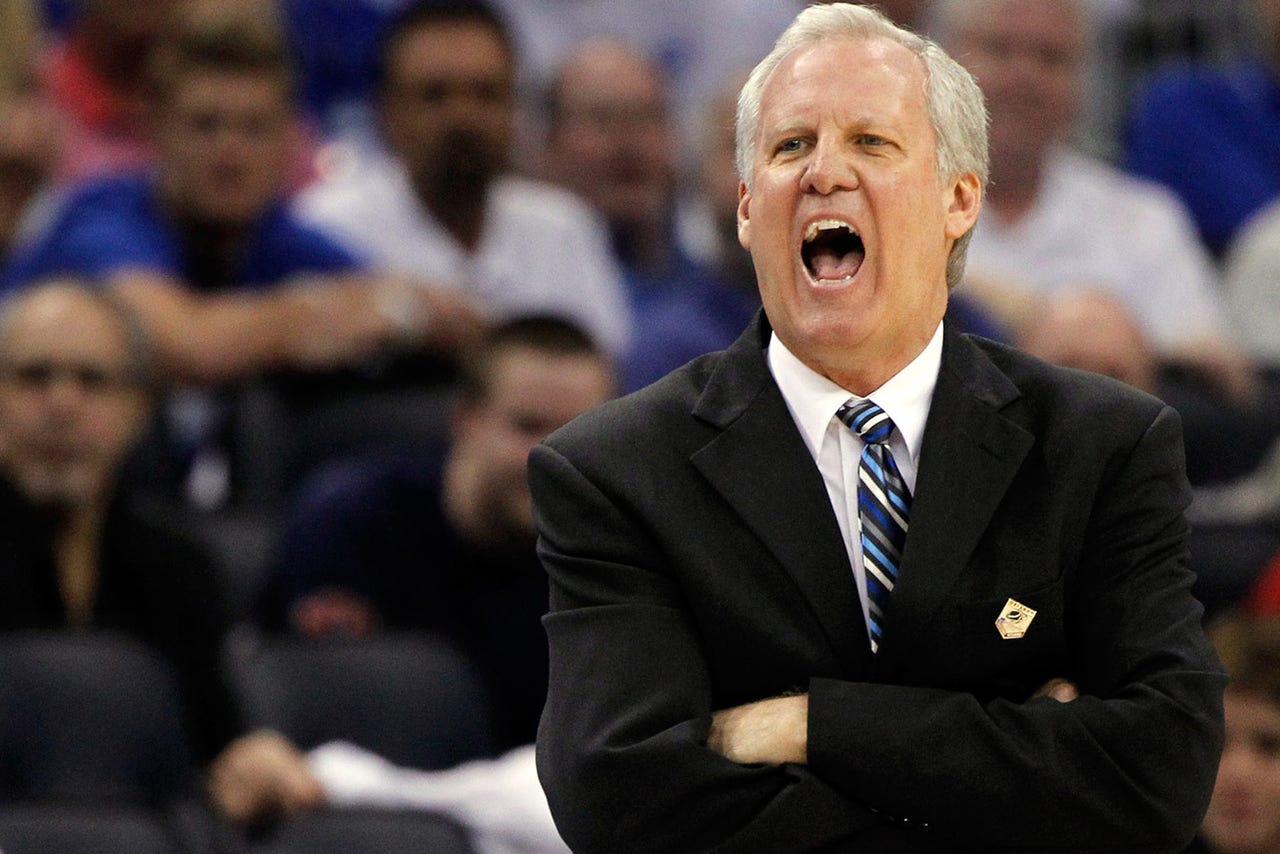 ST. LOUIS -- Throughout this trying season for the Saint Louis Billikens, coach Jim Crews has maintained a public persona as cool as an empty metal chair that has not been tossed.
He has talked about the importance of encouraging his young players rather than yelling at them, an approach you might not expect from someone who played and coached for Bobby Knight. Crews also has said numerous times that his young team has progressed faster than he expected, which hasn't been evident from the results yet still might help the players to hear.
But now, with the season more than three-quarters over, it's time the Billikens heard something else. It's time for some tougher talk. There's been plenty of time for babying.
If Crews' postgame presser Tuesday night was any indication, he agrees. While the veteran typically goes out of his way to avoid criticism of any specific player -- or excessive praise, for that matter -- Crews did not hold back so much after the Billikens lost to Dayton 51-44.
Asked about the struggles of freshman forward Milik Yarbrough for the past two games, Crews did not offer an excuse. He could have talked about the freshman wall or how defenses have been keying on the Billikens' leading scorer. Instead, Crews pointed out a rather significant weakness in Yarbrough's game.
"Milik's got to learn to get a motor. He doesn't have a motor," Crews said. "He's not a high-energy guy because he doesn't go (all-out) from one thing to the next thing to the next thing. (He's more) three seconds of something, then rest for 30 seconds. I'm not trying to be facetious or anything. He needs to learn. It's something we've addressed with him. Once he understands that, then he'll do really well."
Asked about the offense's struggles after their lowest-scoring, worst-shooting outing of the season, Crews gave Dayton's defense only so much credit and put the onus on his guys.
"They don't trust the offense. They've got to trust the offense," Crews said. "They try to do something individually, which their heart is in the right place but their brain's not in the right place. You have to put those two things together."
The translation for not trusting the offense: They're not sticking with it long enough. The Billikens rely on a motion offense with plenty of cutting, screening and moving the ball from side to side. They often run 25 seconds off the shot clock and appear no closer to an open shot than when the ball crossed half-court. Still, Crews believes an open shot will come more times than not, even if it takes almost all of the 35 seconds.
Yet he still sees too many times when a player will break away from the offense because he believes he has a good shot. When you shoot 32.7 percent from the field, however, those shots probably aren't as good as the players think.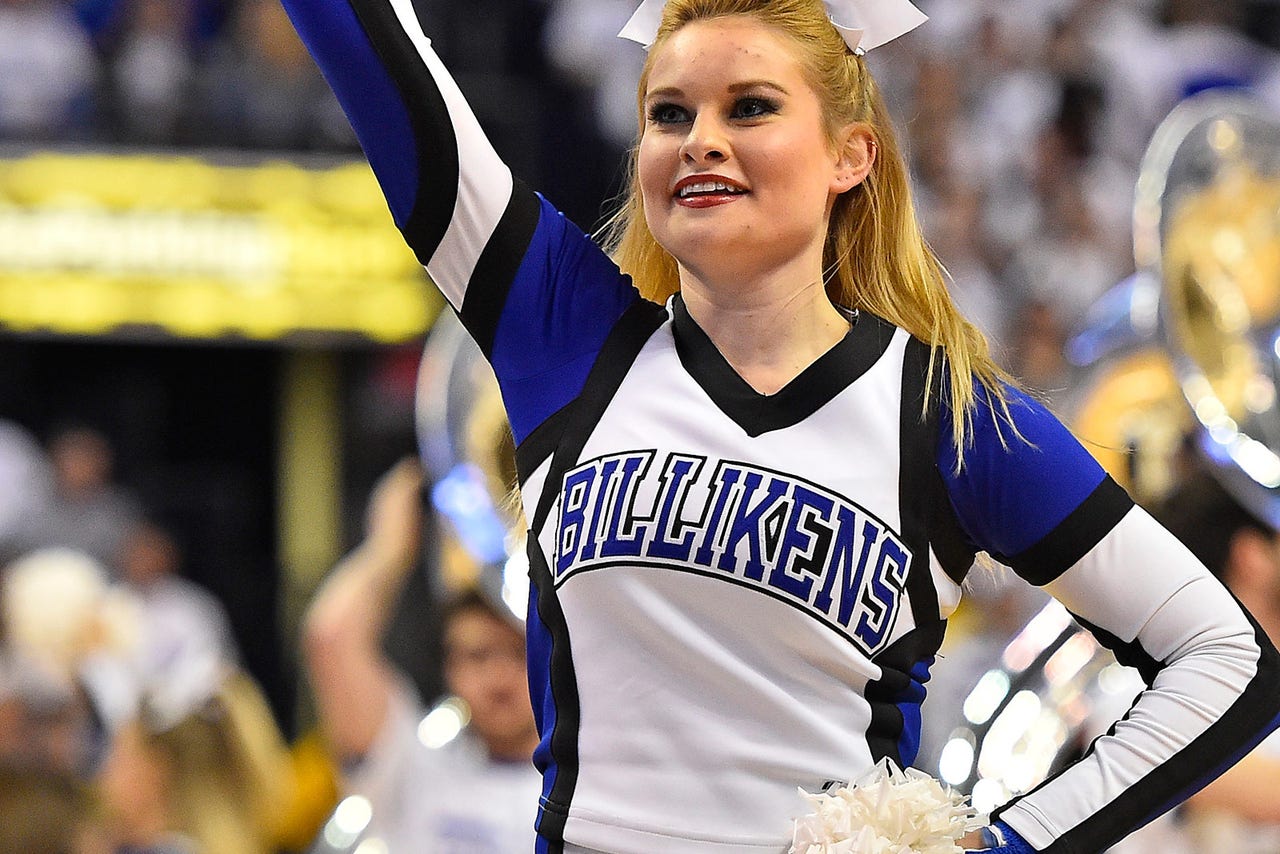 Lookin' good! Check out our gallery of NCAA hoops cheerleaders.
Crews also took a harder line with his players during Tuesday night's game. Earlier this season, when he talked about the Billikens using a 12-man rotation, he said he would not make a habit of taking out players for making a mistake. Against the Flyers, though, one dumb play and you could count on a substitution at the next whistle. When the offending player made his way to the bench, he often got an earful from Crews, too.
Now, this isn't to say that Crews has turned angry because of the losing, though it must be difficult for him to lose as many games in a month (seven in January) as he lost all last season. He still paints a positive picture (as positive as possible, anyway, for a team that has lost 10 of its past 12 games) most of the time. He still believes good things await this group.
But this is a good time to get tough. While the Billikens have little to play for standings-wise, this closing stretch is as important, if not more so, than what has been played to date. A strong finish would send the Billikens into the offseason with reason to believe that better times are ahead. But come apart down the stretch and the outlook for next season is dubious.
If Crews believes tough love is the best approach, good for him. Come down on the Billikens in games and the media as well as in practice. If he really needs to get their attention, he might find that metal chair and give it a whirl.
You can follow Stan McNeal on Twitter at @StanMcNeal or email him at stanmcneal@gmail.com.
---