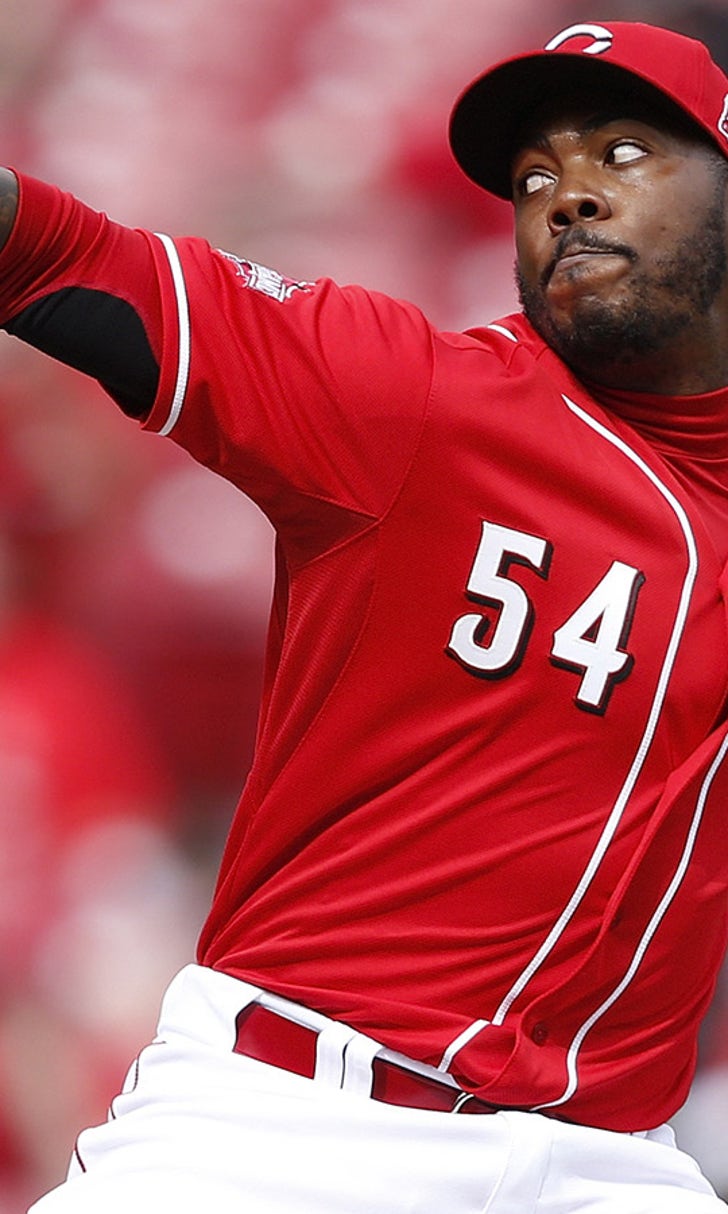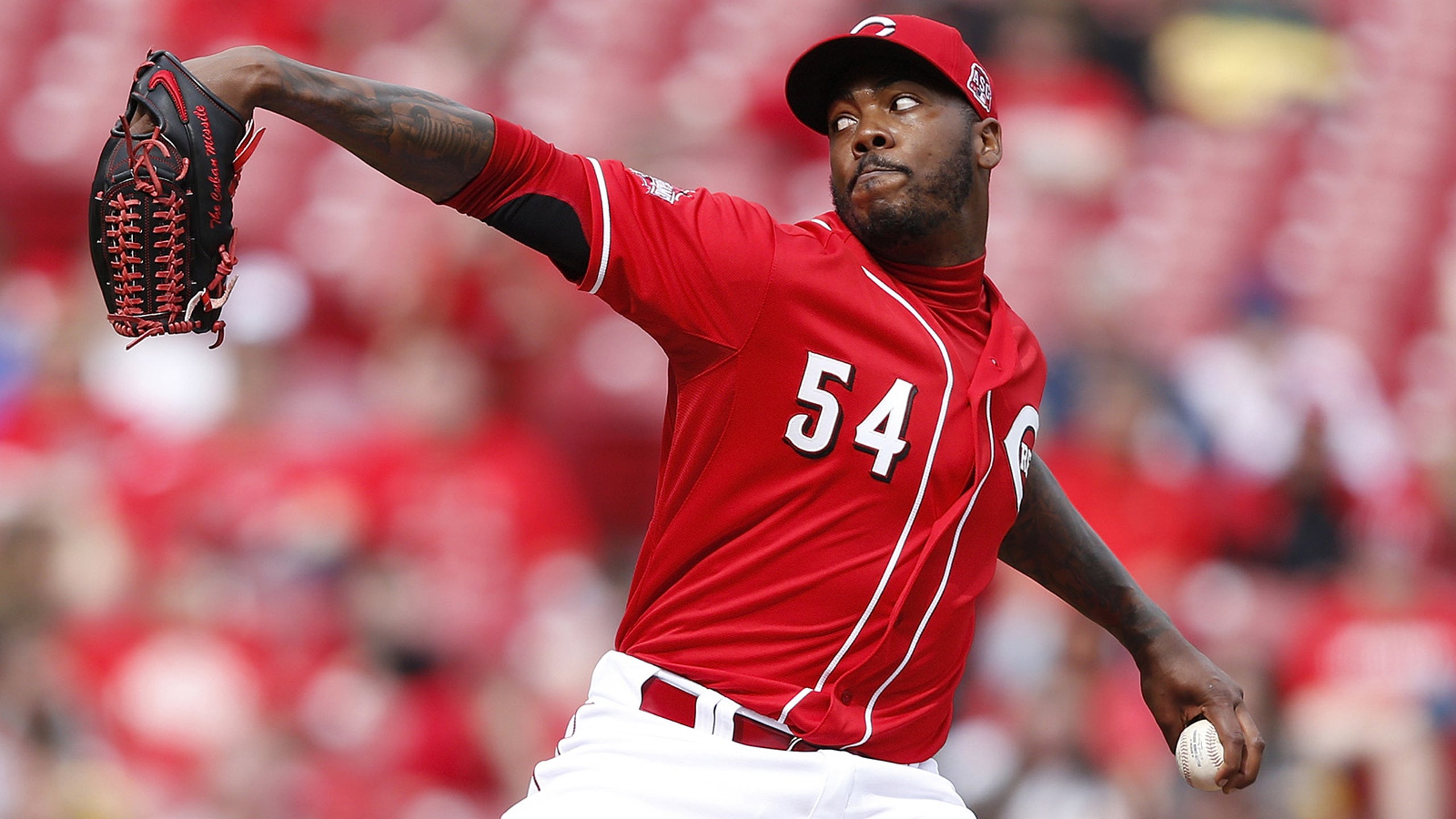 If Cincinnati Reds can't use Aroldis Chapman properly, they should trade him
BY foxsports • June 15, 2015
It's bad enough that the Reds never extracted full value out of Aroldis Chapman by using him as a reliever and not a starter. Now they aren't even extracting full value out of Chapman as a reliever.
Consider the Reds' weekend series at Wrigley Field, in which the Cubs won the final two games on walk-off hits, the second in 11 innings.
Chapman did not pitch in either game.
The Reds' Bryan Price is not the only manager who avoids using his closer in tie games on the road, but he has yet to ask Chapman for more than three outs this season (Chapman had five such outings last season).
On Sunday night, Price had to know that the Cubs' bullpen was tired. Chapman warmed up several times, presumably for a save situation. But Price had a perfect opportunity to use him in the 11th after Chris Coghlan's one-out double, and did not take it.
The Reds could have walked Starlin Castro, who followed with the game-winning hit, and then inserted Chapman to face two left-handed hitters, Mike Baxter and Miguel Montero. The Cubs already were down to right-hander Brian Schlitter, whom they had just recalled from Triple-A. The longer the game went, the better the Reds' chances would have been.
Still, this is not simply about Price; in fact, I agree with the Cincinnati Enquirer's John Fay, who wrote over the weekend that it would be pointless to fire Price given all of the Reds' injuries. This is about the Reds' handling of Chapman over the years, and how they have not taken full advantage of such a valuable asset.
FOX Sports' Jon Paul Morosi reported over the weekend that the Nationals have had preliminary trade discussions about Chapman with the Reds. But as I said in my Full Count video, Reds owner Bob Castellini still is not willing to concede and authorize the trades of Chapman, Johnny Cueto and others.
Castellini needs to relent, particularly with Chapman. If the Reds aren't going to deploy the game's most dangerous bullpen weapon properly, they should just trade him.
---
---