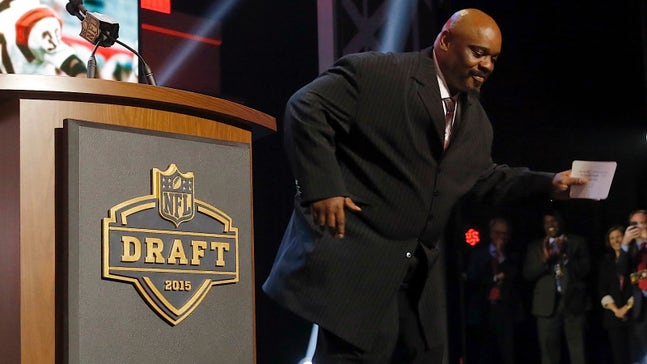 Ickey Woods hits the 'Ickey Shuffle' at the NFL Draft
Updated
Mar. 5, 2020 12:18 a.m. ET

Even when he's at the NFL Draft, former Cincinnati Bengals running back Ickey Woods is getting some cold cuts!
During Round Two on Friday, Woods, along with many other former players, announced his former team's pick.
On a day of moves the most exciting moves came from Woods when he hit his famous 'Ickey Shuffle' before announcing the Bengals 53rd overall pick.
Get those draft picks Ickey! Get those draft picks!
---