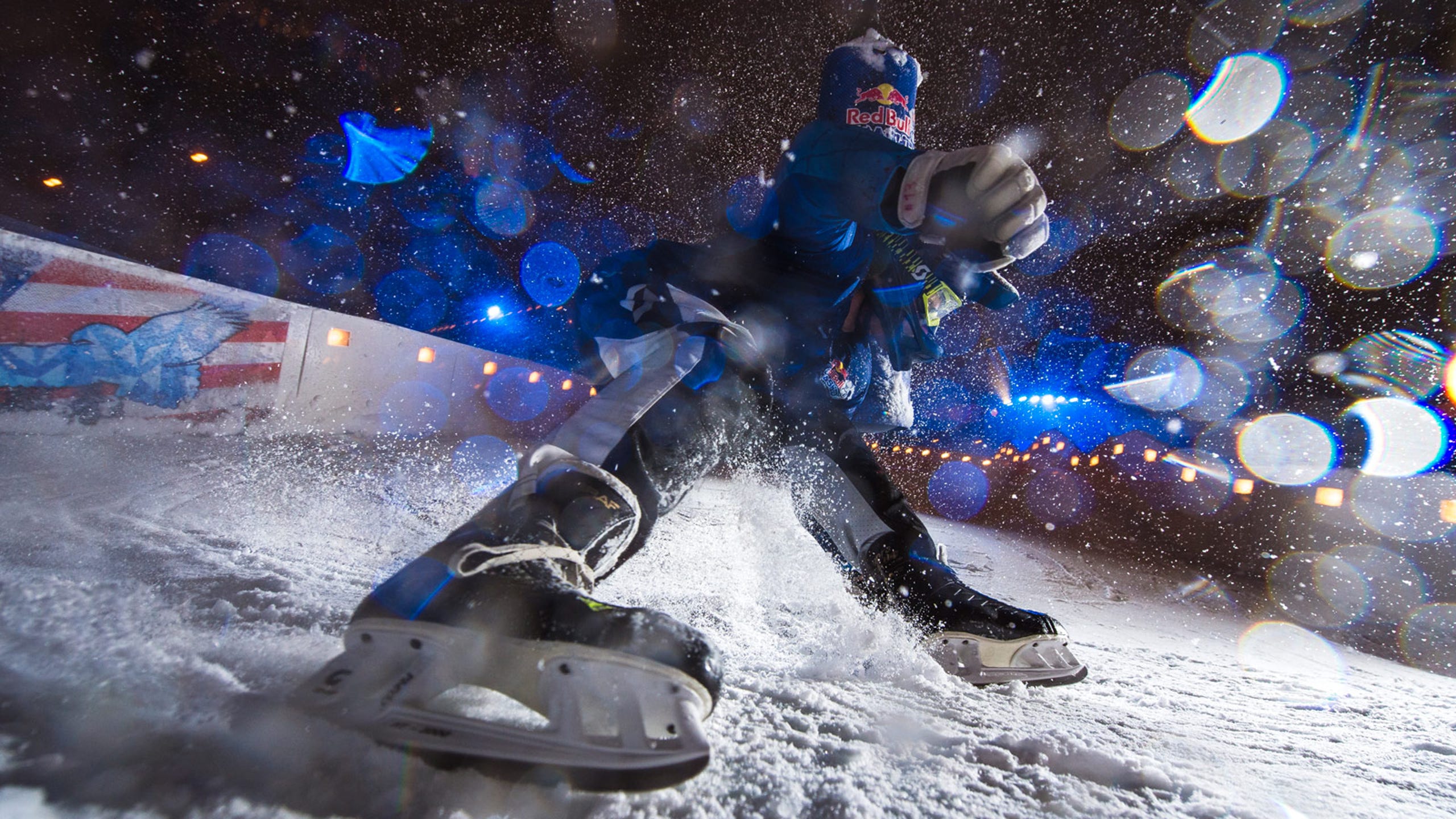 Ice cross downhill competitors hope for Olympic showcase in future
BY foxsports • February 21, 2014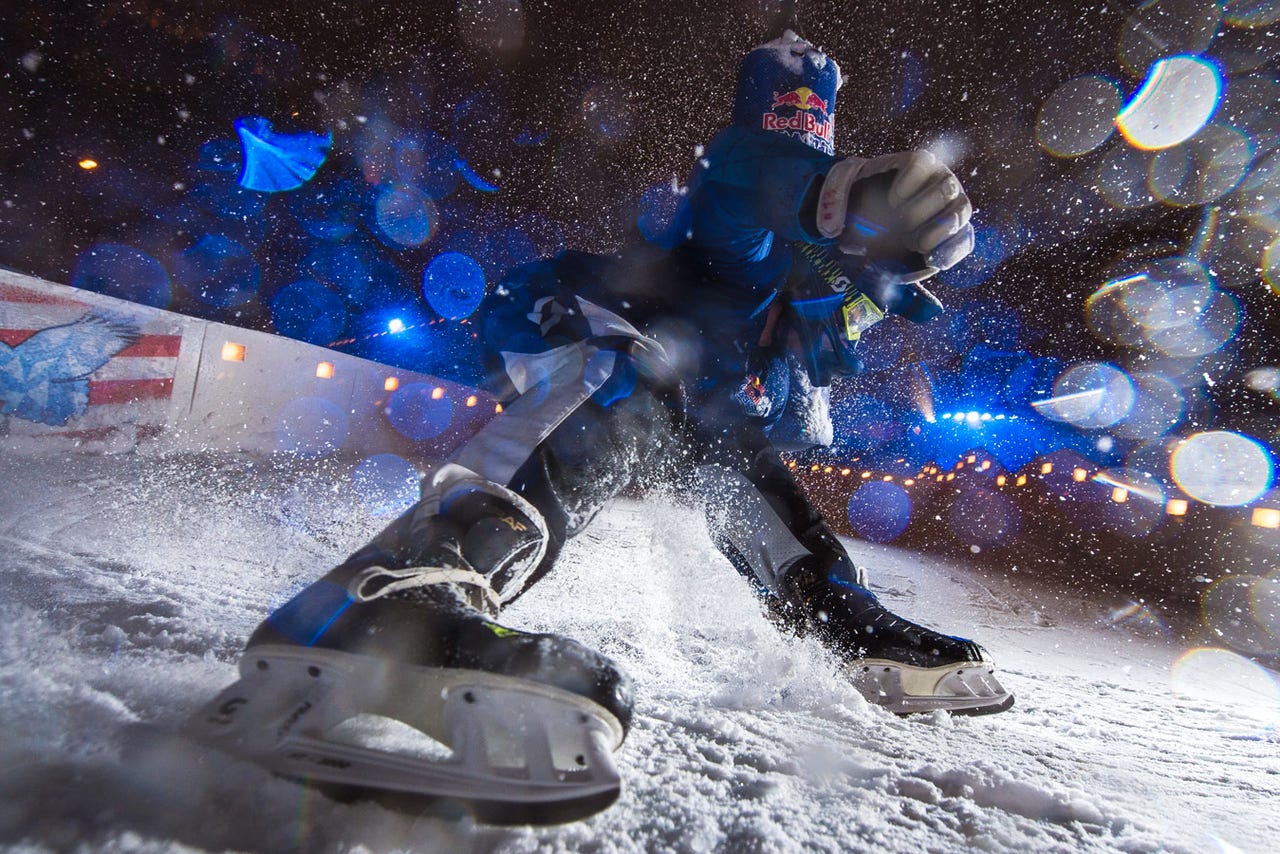 ST. PAUL, Minn. -- Claudio Caluori remembers a time, not so long ago, when this was all just a big party.
Only five years ago, Red Bull Crashed Ice took place just twice a year. There was no ice cross downhill world title handed out -- just some less-than-reputable pre-race shenanigans for hockey players and downhill skiers with an especially nutty daredevil edge.
Now, the fledgling sport of ice cross downhill has its top-ranked competitor, Marco Dallago and his brother Luca Dallago, taking the time to build a wooden training course in an Austrian forest. In similar fashion, a host of athletes from a variety of countries and disciplines now spend most or all of their time preparing for four-man heats down ice-covered obstacle courses around the world.
"It really became a serious sport instead of just a fun event," said Caluori, a Switzerland native who works directly with Red Bull to design tracks and organize races. "We're still having tons of fun out there. But, you know, athletes start not going to the parties anymore before the race and they start training really hard during the summer."
What began as one of the energy drink producer's many zany athletic experiments has morphed into an international event. This year's global tour includes stops in Finland, Russia, Canada and, this weekend, St. Paul, Minn. The past two years, Crashed Ice has drawn three-day combined crowds of more than 100,000 to the hill upon which the Cathedral of St. Paul rests.
The made-for-TV event garners national television contracts, most recently with FOX Sports 1, putting it close to on par with the X Games and other popular extreme sporting events.
And in 2014 especially, it's sparked questions about the O-word.
Why would the International Olympic Committee want anything to do with a dreamed-up, corporately created sport that requires as much courage as it does handling of skate edges?
The Olympics-related inquiry from Crashed Ice constituents: Why not?
"If you compare it to other sports like bobsled or whatever, there's a lot less people actually doing that sport and it is an Olympic sport," Caluori said. "There's a lot of people wanting to do it. Looking from that side, there's nothing against it being an Olympic game."
Said Team USA ice cross downhill coach Charlie Wasley: "I have no inside information whether it will or won't. That's far above my pay grade in terms of what happens, but as far as it being an Olympic sport, I can see it happening. . . . I think it has everything that any Olympic sport could want."
Added Lakeville, Minn., native Cameron Naasz, the only American to win a Crashed Ice event (last year in Switzerland): "I definitely could see it being an Olympic endeavor someday. Look at the fan base -- that's really all a sport needs. High, competitive level, huge fan base."
Well, a few more things than that.
While this year's Games in Sochi featured 12 new events, there's no simple petition process for putting a sport on the Olympic program. Activities require an international governing body and worldwide renown just to be considered.
Ice cross downhill, sponsored by Red Bull since 2001, doesn't yet possess the former. The latter is up for discussion.
Every Olympic sport has an independent, parent federation that oversees a large percentage of the sport's activities worldwide. The International Ice Hockey Federation, for example, governs both the men's and women's sides of pucks for the Olympics and other international tournaments.
There have been preliminary discussions about forming such a contingent for ice cross downhill, Caluori said, but nothing more than that.
"If the plan is really to become Olympic, then all the federation things will have to be there, too," Caluori said. "Otherwise, there's no way to get into the Olympics."
The IOC also requires sports to be recognized around the world. While that's about as subjective as a figure skating competition, there's some tangible evidence sitting in Crashed Ice's corner.
Since the first races more than a decade ago, competitors from six different countries have taken home top honors. This year's circuit includes athletes from 23 separate nations.
Wasley and Caluroi both contend the next step toward increasing the sport's exposure is twofold: permanent tracks and youth development.
Finland's Serena Ski resort is one of very few locations in the world with a non-makeshift ice cross downhill course. Some private investors are working on a fixed one in Duluth, Minn., Wasley said, and the development of more would aid children's involvement in the sport at a younger age.
At present, Crashed Ice participants come from a variety of athletic disciplines.
"I think it's got to develop to the point where there's permanent tracks for guys to be able to compete and for the youth to come up and have somewhere to do it," said Wasley, who grew up playing hockey in Edina, Minn. "I don't think you can just throw it together."
There's also the issue of Red Bull's continued stake in the sport should it branch out and become an internationally governed activity. The company has poured millions of dollars into events like Crashed Ice as a marketing initiative.
But Caluori says the Red Bull higher-ups are fine with perhaps someday taking a backseat.
"This is why Red Bull also wants to call it ice cross downhill world championships and not just Red Bull Crashed Ice, because they want to be an independent sport that can actually grow even without Red Bull," Caluori said.
When the Olympics could come into play is anyone's guess, but it may not be long.
Snowboard cross, for example -- probably the most comparable sport to Crashed Ice, featuring four snowboarders simultaneously navigating a steep downhill course -- held its first event in 1991, became part of the Winter X games in 1997 and was first instituted as an Olympic sport in 2006.
The 2018 Winter Olympics in South Korea are likely out of the question.
But if the sport continues to grow at its present rate, anything can happen.
Kind of like an ice cross downhill race itself, where skaters are just as likely to wipe out, botch a landing off a jump or slam into a wall as they are to cross the finish line unscathed.
"It has everything a modern sport should have," said Dallago, the No. 1 racer in the standings who spent a chunk of last summer constructing a full-length, wooden course for use with inline skates. "It's thrilling all the time. It's like non-stop action 1 1/2 hours. It's perfect for TV, for spectators, for our audience, for everything.
"I think it's just a matter of time."
Friday night in front of the cathedral, Dallago, his fifth-ranked brother, Luca, and their team, "Couch Garden Crew" -- named after the practice track project -- edged Canadian Scott Croxall and "Living the Dream" in the team competition of Crashed Ice's St. Paul stop. Individual finals are Saturday night.
And while their self-chosen mascots may not be the most sophisticated, Croxall, too, said this is a sport that should be taken seriously.
Even to the point of displaying it on the world's biggest stage.
"That's one of my goals, is to see ice cross come into the Olympics," Croxall said. "I think we just need more races and to keep expanding."
Follow Phil Ervin on Twitter
---