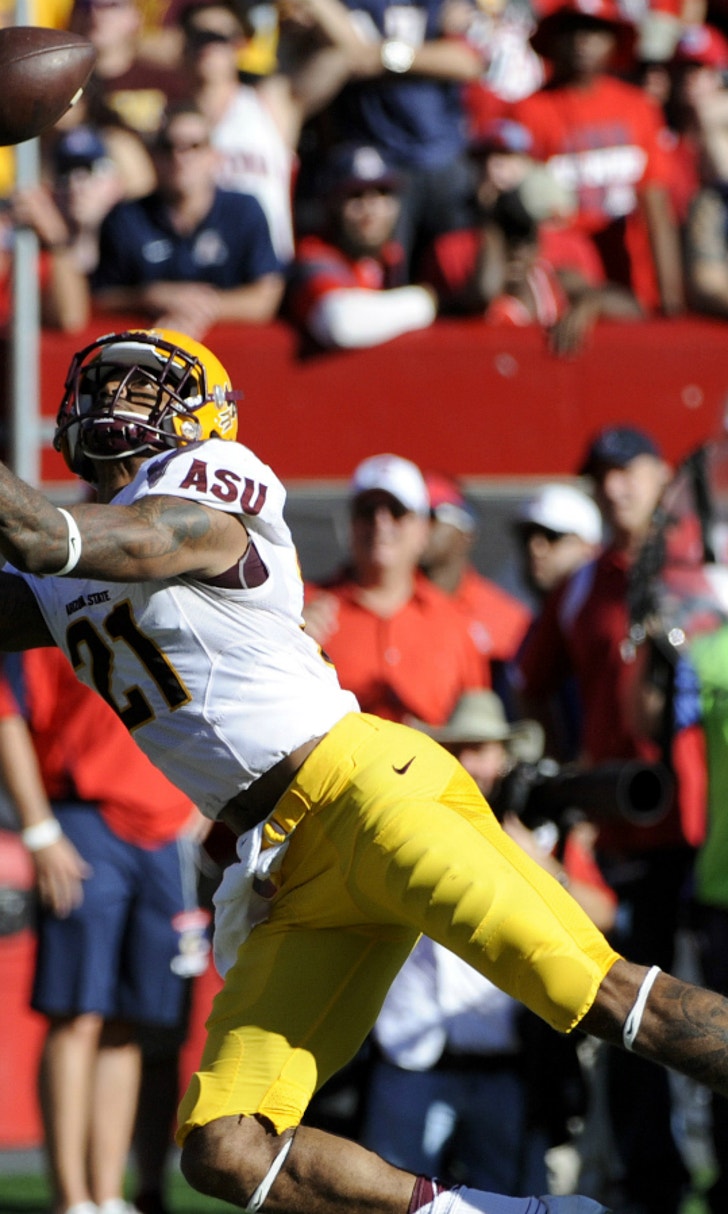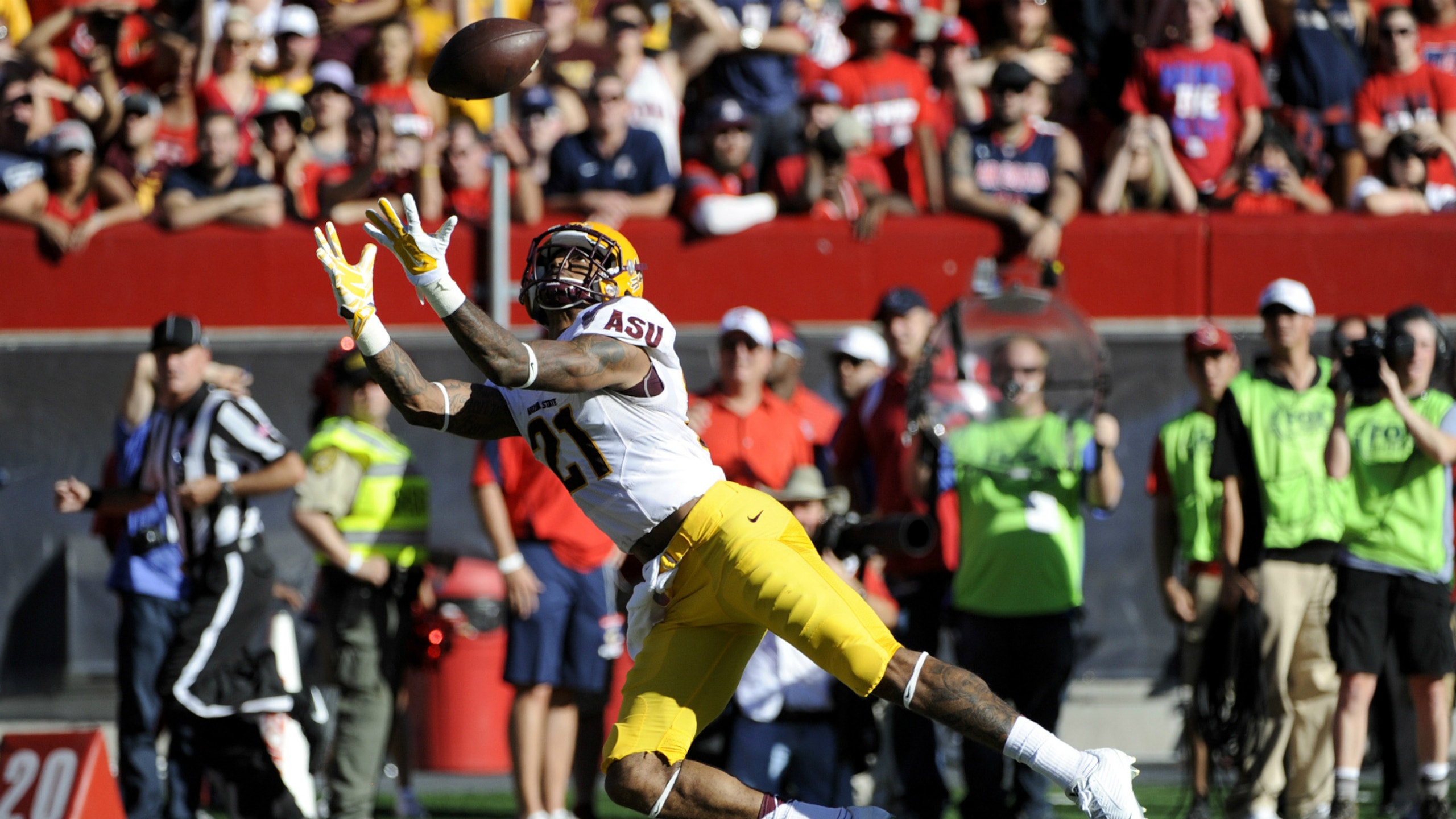 Hyundai Sun Bowl breakdown: No. 15 Arizona State-Duke
BY foxsports • December 17, 2014
Duke's defense has been very bend-but-don't-break all season long, and for the most part, it's been successful at the not breaking part. But the Blue Devils have faced only three other teams all season that average more yards per play than Arizona State (5.91). Duke did go 2-1 against those teams, beating Georgia Tech and edging Pitt in overtime, but the Blue Devils' defense was broken a few times towards the end of the season and that can't happen against a very dangerous Arizona State offense that is arguably the most complete Duke has seen this year in terms of the pass and run games.
Anthony Boone (Duke) and Jaelen Strong (Arizona State)
Duke's senior quarterback Anthony Boone has a chance to end Duke's drought of bowl wins (the Blue Devils have been to three straight bowls now, but went 0-2 against Cincinnati and Texas A&M, both close losses where Duke led late). And this season has been one to forget for Boone otherwise -- he was erratic, completing 55 of his 113 passes in a three-game stretch that included two losses (for four touchdowns and four interceptions). He had a good final game against a good Wake Forest defense, though, setting a season-high in yards per attempt (8.9) and completing the highest percentage of his passes since Oct. 11. Can he carry that positive momentum over?
Jaelen Strong is already one of the nation's best wide receivers as a sophomore, and he finished this year with 1,062 yards on 75 catches and 10 touchdowns (14.2 yards per reception) in just 11 games. He's a big-play guy and was held to less than 10 yards per reception just once all season. Duke doesn't allow many big pass plays, but Strong has been able to get his against seemingly everyone.
68: Arizona State had 68 plays of 20 or more yards, tied for 21st nationally. Duke's defense has allowed just 41 such plays all season (15th nationally).
5: The Sun Devils went 6-0 this season when tailback D.J. Foster averaged five yards per carry or more and 3-3 when he went below that mark.
100: Duke safety Jeremy Cash will likely play his final game in a Duke uniform (as he'll declare for the draft), and he'll be one to watch as he is the only defensive back in the country with more than 100 tackles, 10 or more tackles for loss and 5.5 sacks.
13: The Blue Devils finished the season with 13 turnovers lost, and nine of those turnovers came in their three losses. Duke went -3 in turnover margin in its three losses and was +11 in its nine wins.
16: Arizona State lost 13 turnovers all year long as well, and they forced 25. The Sun Devils were -4 in turnover margin in their three losses and +16 in nine wins, forcing three or more turnovers five times and five or more twice.
Duke is going to be bound and determined to get a win here. It's the next step for this program under head coach David Cutcliffe, who's brought unprecedented success to Durham -- winning a bowl game. Both teams saw a late slide put them in a bowl a bit below where they wanted to be -- Duke had the Coastal Division all but locked up before losing two of its final three, and Arizona State was a one-loss team in prime College Football Playoff position heading into the final three weeks of the season before dropping two of its final three.
Ultimately, Arizona State seems too good on offense and too opportunistic on defense, and Duke likely loses a close one again.
---