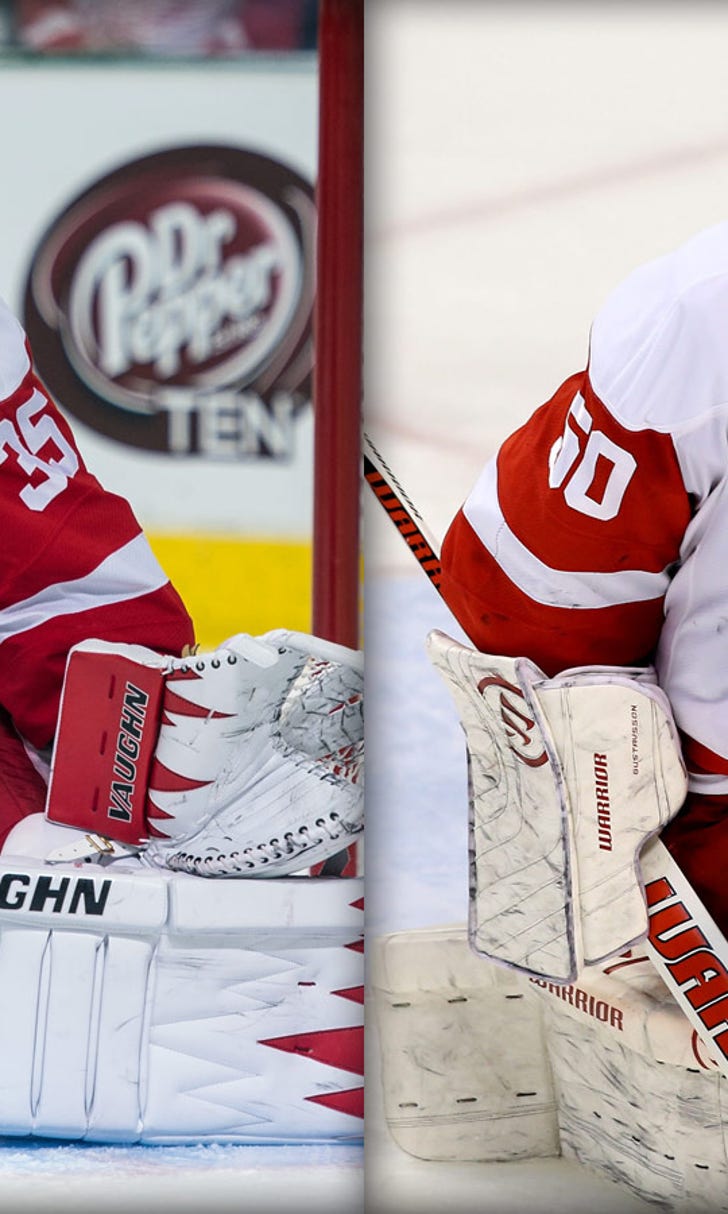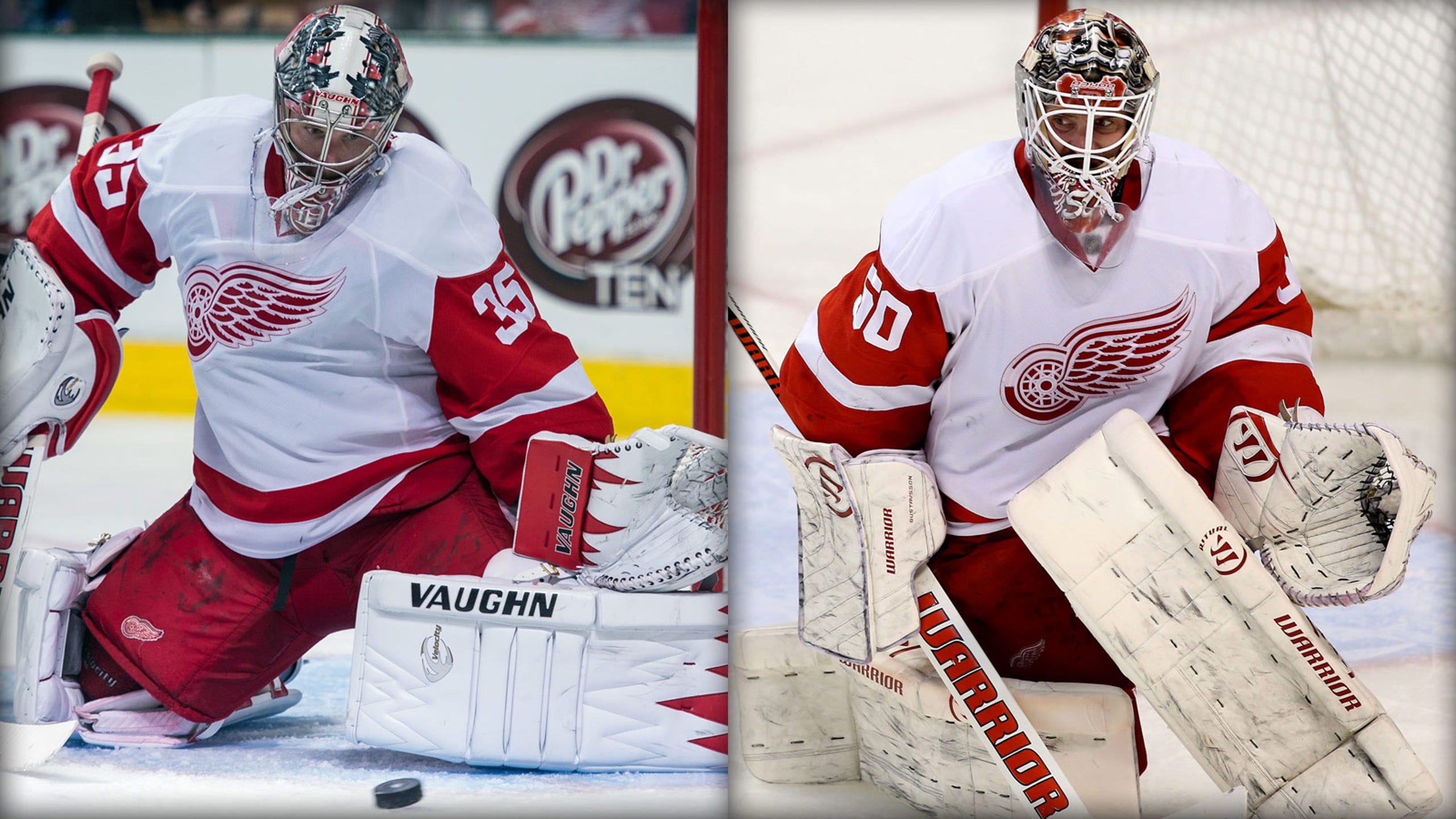 Howard out at least a week; Gustavsson ready to return
BY foxsports • January 21, 2014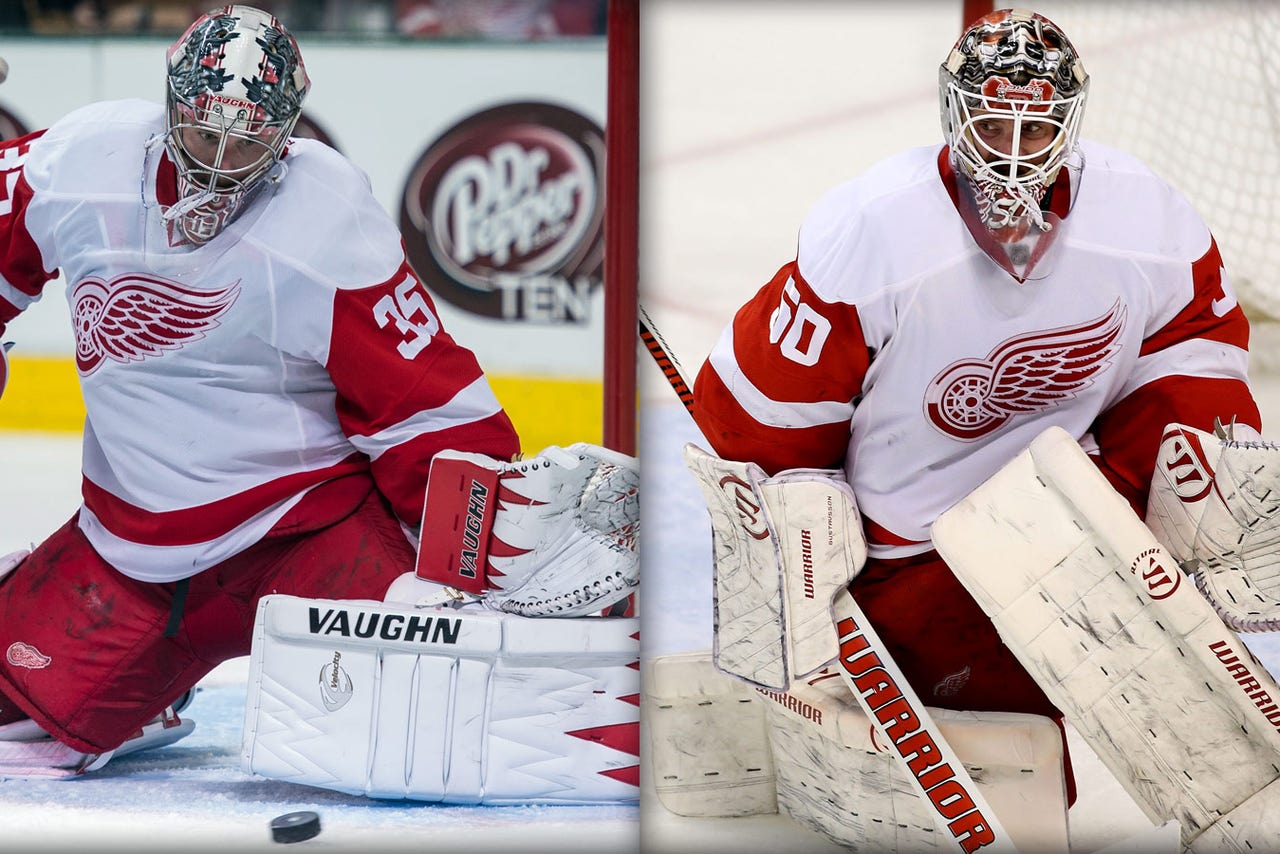 The Red Wings probably consider themselves fortunate that it wasn't worse.
Goaltender Jimmy Howard will miss at least a week after aggravating his left knee in Monday night's game against the St. Louis Blues.
"I reinjured my knee a little bit (Monday) night in the first period making a save on one of the power plays," Howard said Tuesday. "As the game went on in the second period it just got stiffer and stiffer."
Petr Mrazek replaced Howard midway through the second period.
Howard said in the short term, he needs to make sure the fluid that built up on the knee goes away.
"Hoping short term. It's not as serious as it [was] last time in Tampa," Howard said. "It is frustrating. You're moving in the right direction, you feel you're doing all the right things and we were doing all the right things. It's just bad luck, I guess."
Coach Mike Babcock confirmed that Jonas Gustavsson would start in goal after missing nine games with a groin injury.
"We'd like to lean on him for sure," Babcock said. "We'd like him to stay healthy so we can do that. That's been the biggest thing with him, not with his play, it's been whether he's healthy enough to play."
Gustavsson is 11-3-2 with a 2.39 goals-against average and .914 save percentage.
Babcock also said there was a chance that defenseman Jonathan Ericsson could return from his rib injury Wednesday against the Blackhawks.
The Blackhawks are second to the Anaheim Ducks with 75 points so the Wings will have their work cut out for them no matter who's in net.
"They're good, fast, talented, deep, good on the back end, good in net, good up front," Babcock said. "They're going to be a handful for us, obviously. We've got to get ready to play and compete real hard and play a lot better than we did (Monday) night."
Howard and the rest of the Wings are well aware that they are currently on the outside looking in when it comes to playoff position in the Eastern Conference.
"It's a constant reminder every single day, you see it right in front of your face," Howard said. "Even though all this is happening and we keep getting hit with injury after injury we got to find a way as a group to go out there and find a way to get points."
The Wings keep a large board with the standings on it in the dressing room.
"There's no one in here that has their head in the sand not knowing what's going on, in particular, me," Babcock said. "We know what's going on. What are we going to do about that? That board to me didn't help us getting better here today. Going out and talking and having a good meeting and getting prepared for (Wednesday) is what matters. 
"To me, we have to get the group in here playing the best that we possibly can and we have to scratch out some wins. Simple."
---