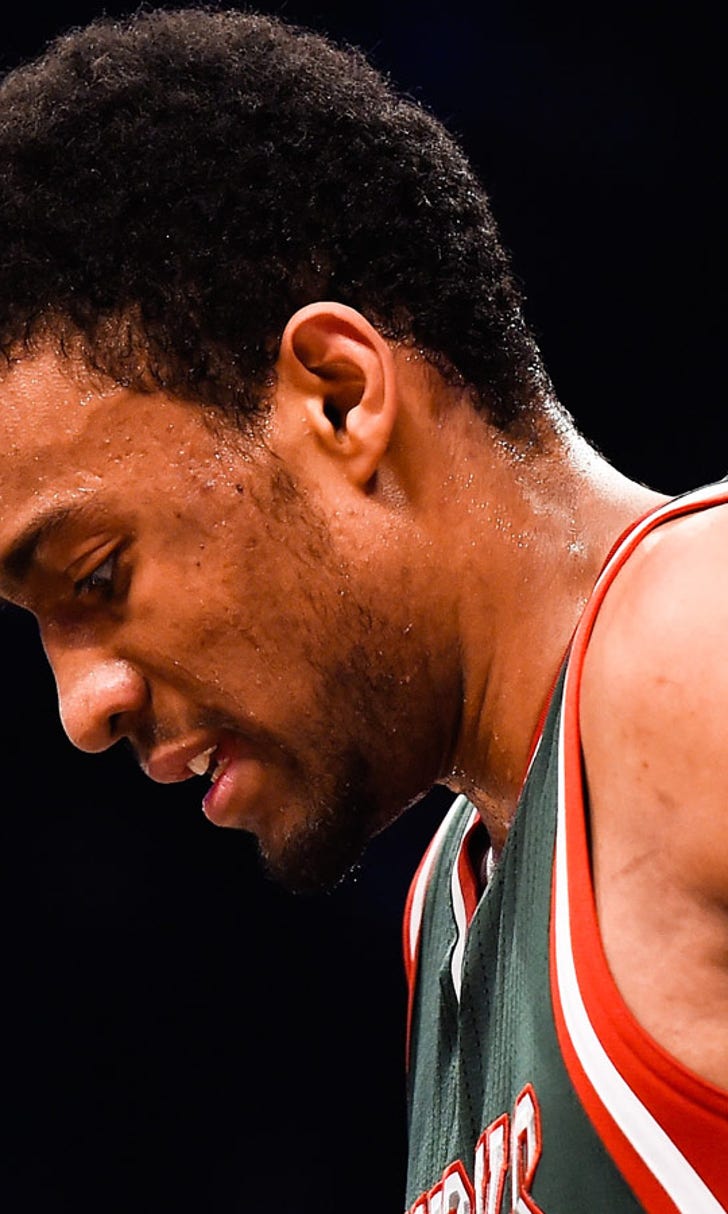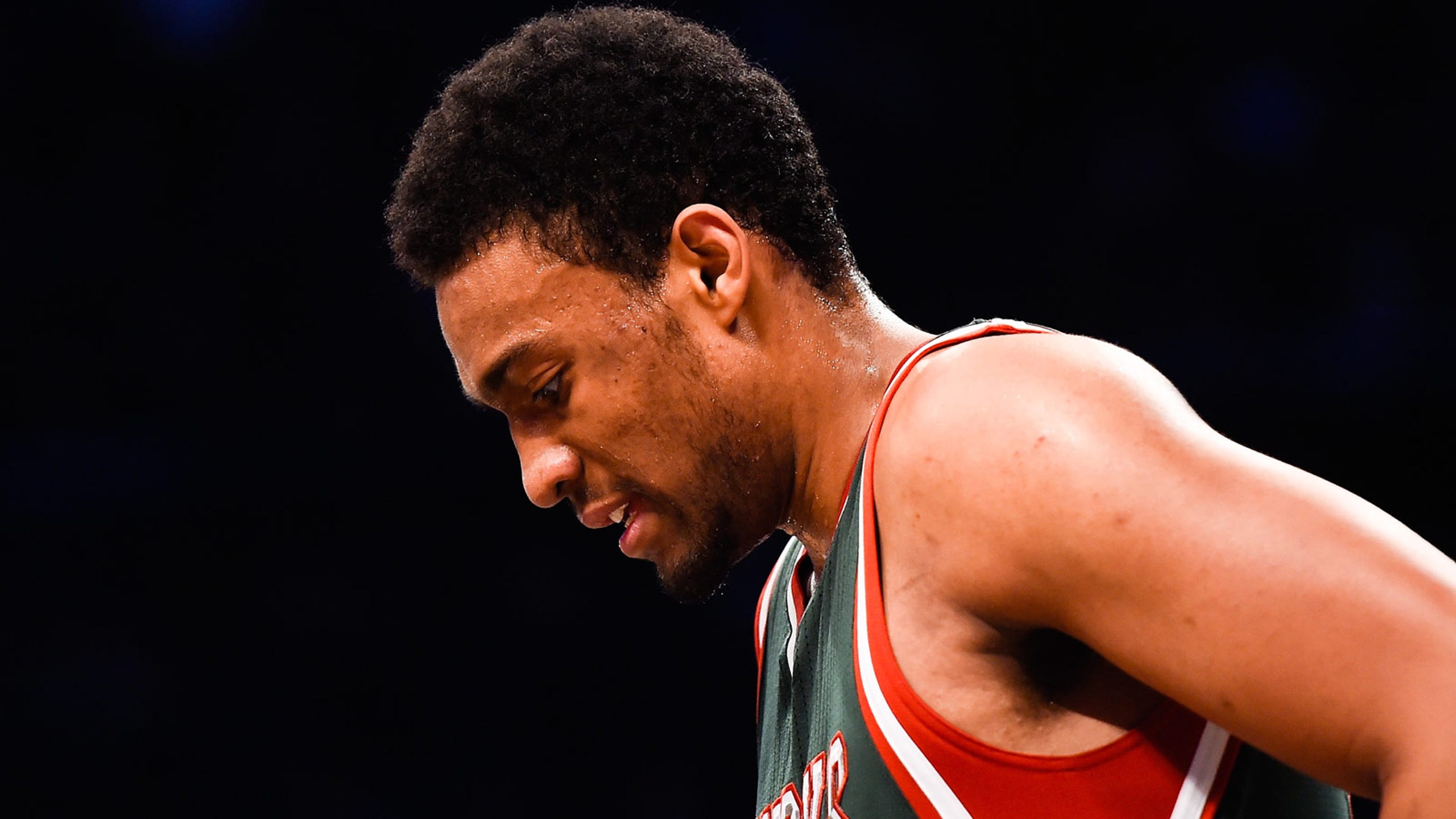 How will Parker's injury affect Bucks' direction this season?
BY foxsports • December 17, 2014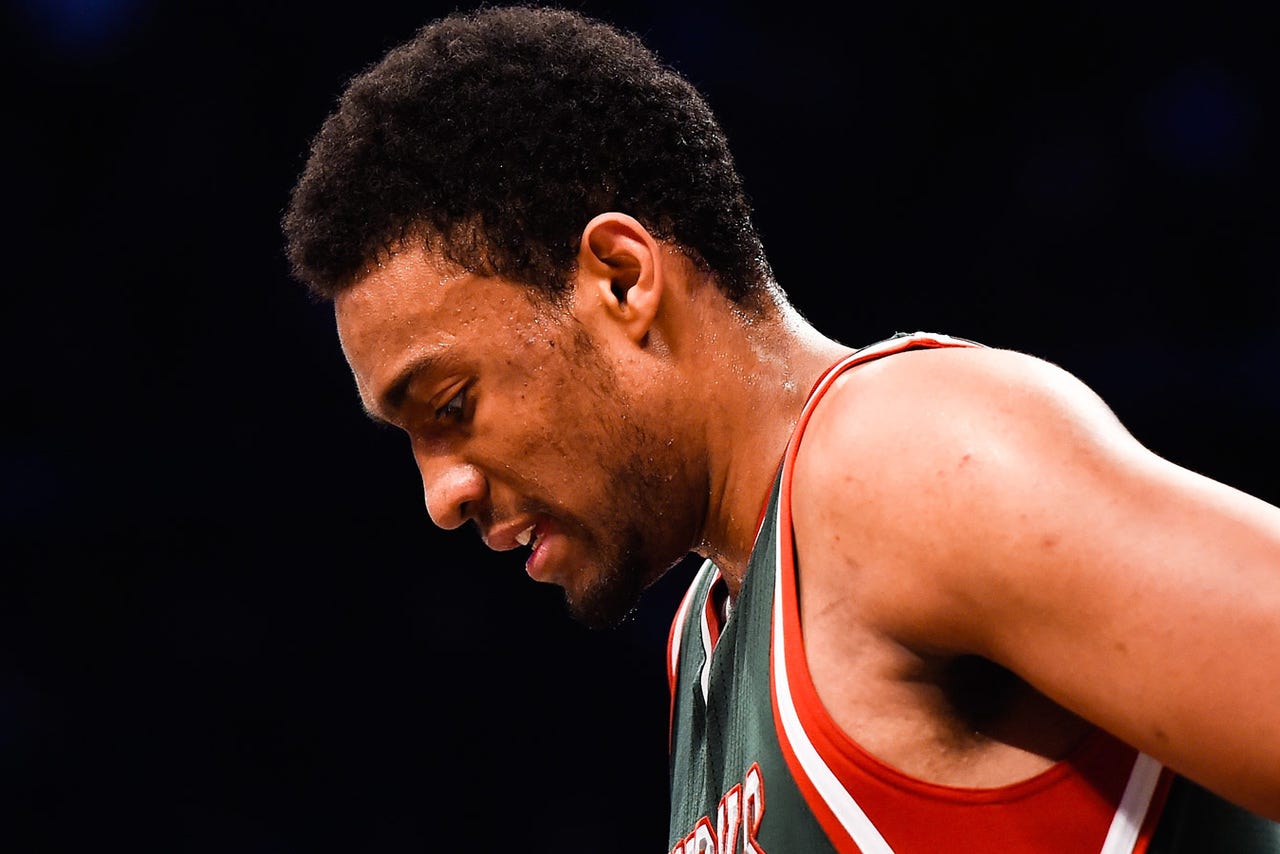 With one failed Euro-step, the positive momentum the Milwaukee Bucks franchise had built during the past six months took a sucker punch right to the gut.
When Jabari Parker's left knee bent inward and gave out on him Monday night in Phoenix, fans feared the worst but hoped the No. 2 overall pick in last June's draft somehow escaped serious injury.
But the worst-case scenario was realized late Tuesday night when the results of Parker's MRI began being reported by multiple outlets. The Bucks then confirmed an ACL tear with surgery to come shortly after midnight.
The 2014-15 season was supposed to be about development. It was supposed to be about a young core, led by Parker and Giannis Antetokounmpo, spending as much time on the floor together as possible under a young head coach. Nearly two months in, the plan was working to perfection. Parker and Antetokounmpo were both flashing signs of stardom, while other young players were developing and veterans were playing key roles.
Now what are the Bucks, a franchise seemingly incapable of catching a break, supposed to do?
Parker is a humble, hard-working 19-year-old who quickly won over countless people across the NBA. If I were to bet on somebody to bounce back from a significant knee injury, Parker would be near the top of the list. If he doesn't, it isn't going to be due to a lack of desire. He has a stable support system that will help him through what will be a long and grueling rehabilitation process.
But the former Duke star was playing 29.5 minutes per game and starting as a teenager in the NBA. Parker was averaging 12.5 points, showing an ability at 6-foot-8 to get to the basket while also being able to pull up from 15 feet and hit a jumper. Sure, he was struggling to find his way defensively, but growing pains were fine this year.
There's no question this is a significant setback to Parker's path to stardom, and only time will tell how he will recover.
The Bucks now must decide how they want to approach the remainder of this season. Entering Wednesday night's game in Portland, Milwaukee is 13-12 and the sixth seed in the Eastern Conference.
As currently constructed, the Bucks have a relatively good shot at making the playoffs, even without Parker. From a purely production standpoint, he can replaced this year. Of the teams currently outside the Eastern Conference playoff picture, none jump out as obvious picks to make a significant run. Orlando is young and without its top pick for the rest of the season, while Charlotte has completely flopped and Indiana is waiting for next season when Paul George returns.
Milwaukee likely will finish no higher than the sixth seed in the East, leaving the ownership group and front office to determine if making the playoffs this season is worth it.
The Bucks were ahead of schedule in their rebuild. Combine that with how dismal the bottom half of the Eastern Conference is and Milwaukee was likely to make the playoffs if Parker had stayed healthy. Getting playoff experience for Parker and Antetokounmpo would have been a fair tradeoff for likely bailing out in the first round.
Now Parker won't be around to gain that valuable experience. Because of this, the Bucks could decide to see this as a setback to the rebuilding plan and try to flip their productive veteran players for additional pieces at the deadline.
Ersan Ilyasova will have value if he continues to play the way he was prior to suffering a nasal fracture. There will likely be teams interested in O.J. Mayo, Jerryd Bayless and possibly Jared Dudley and Zaza Pachulia. Thanks to their locker room leadership and contributions on the court, the veterans have played a major role in the rebuilding project being ahead of schedule. Now they could help add assets.
Or the Bucks could decide playoff experience for Antetokounmpo, the other young players on the roster and young head coach Jason Kidd is still valuable, especially with this year's draft class not thought to be as strong as last year's.
The long-term plan of owners Wes Edens and Marc Lasry is being tested. We'll find out the direction they decide to go in the coming months.  
Before Bucks fans drive themselves crazy with mass panic, realize this doesn't squash everything the franchise has accomplished of late. There's still plenty to be excited about. This is a setback. Now the Bucks must hope it is just a one-year hindrance for Parker.
Follow Andrew Gruman on Twitter
---