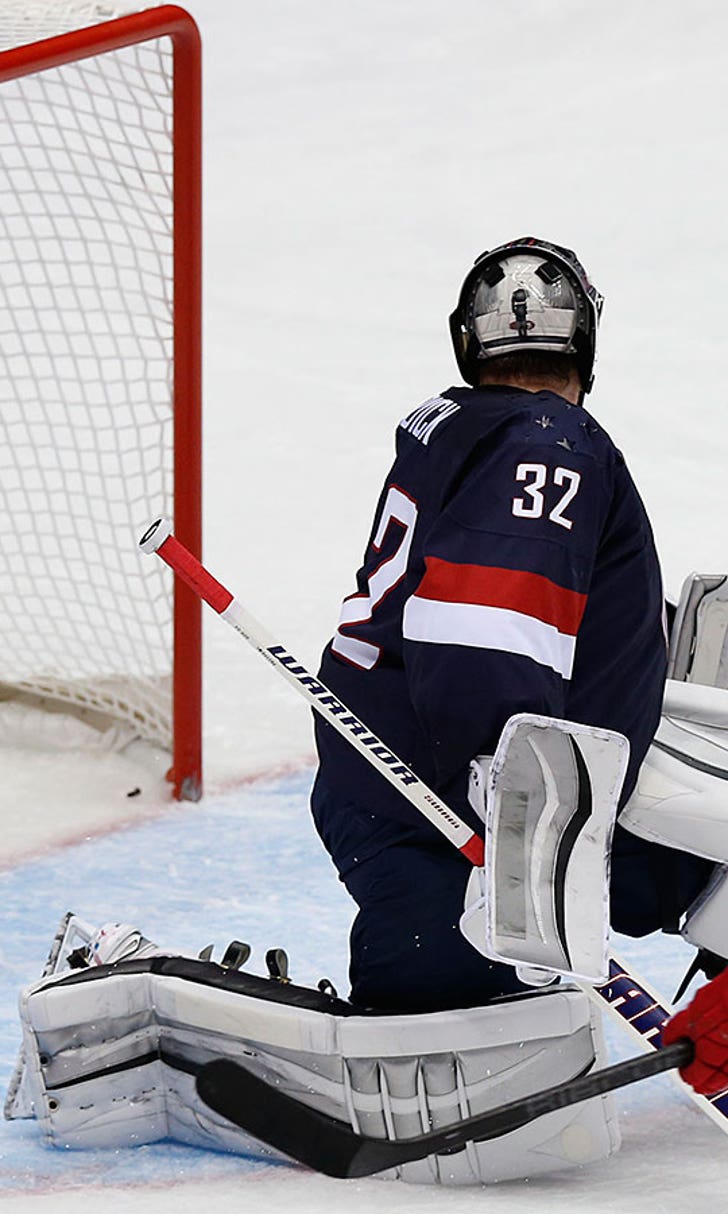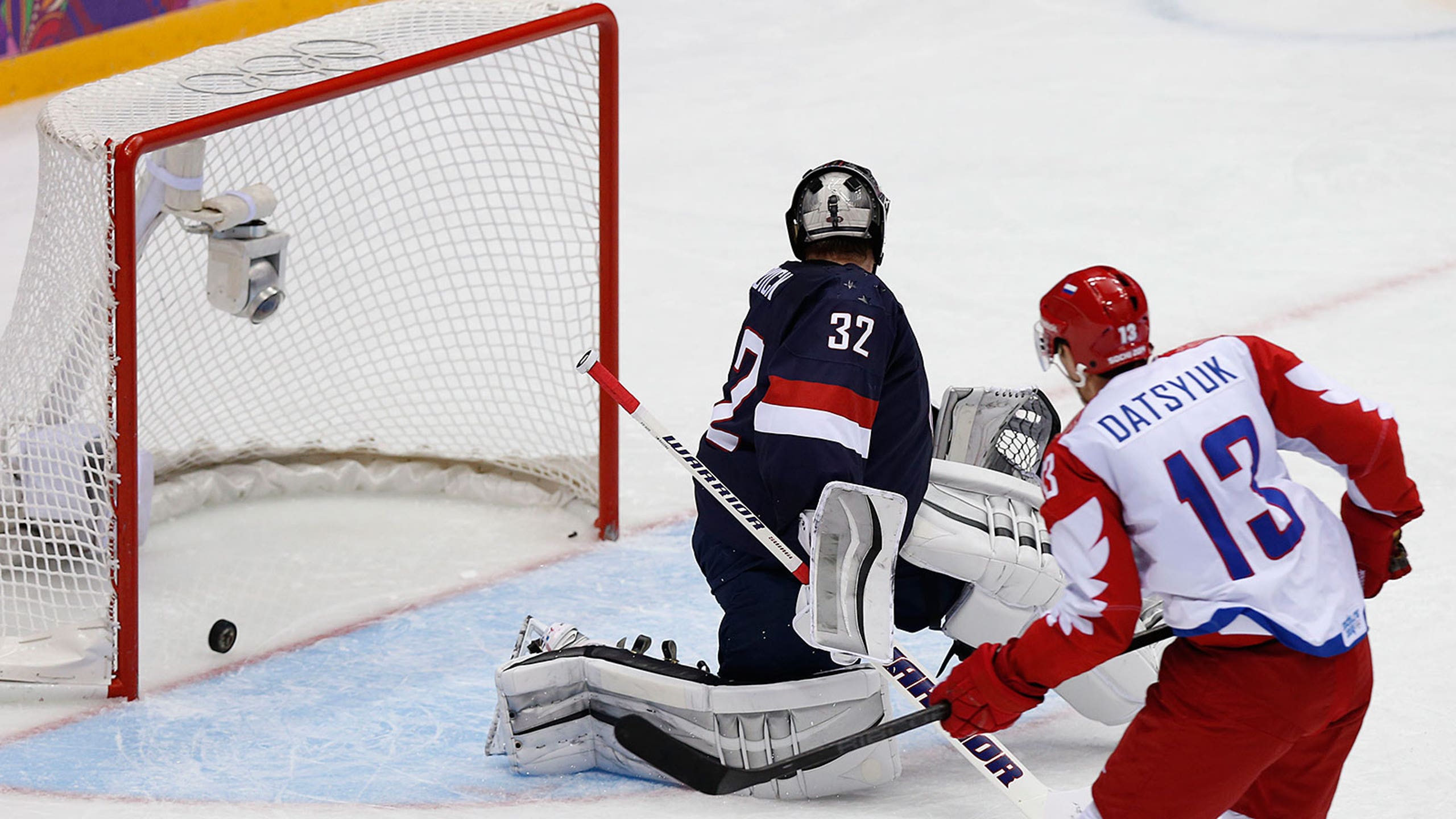 How the Wings have fared in Sochi so far
BY foxsports • February 17, 2014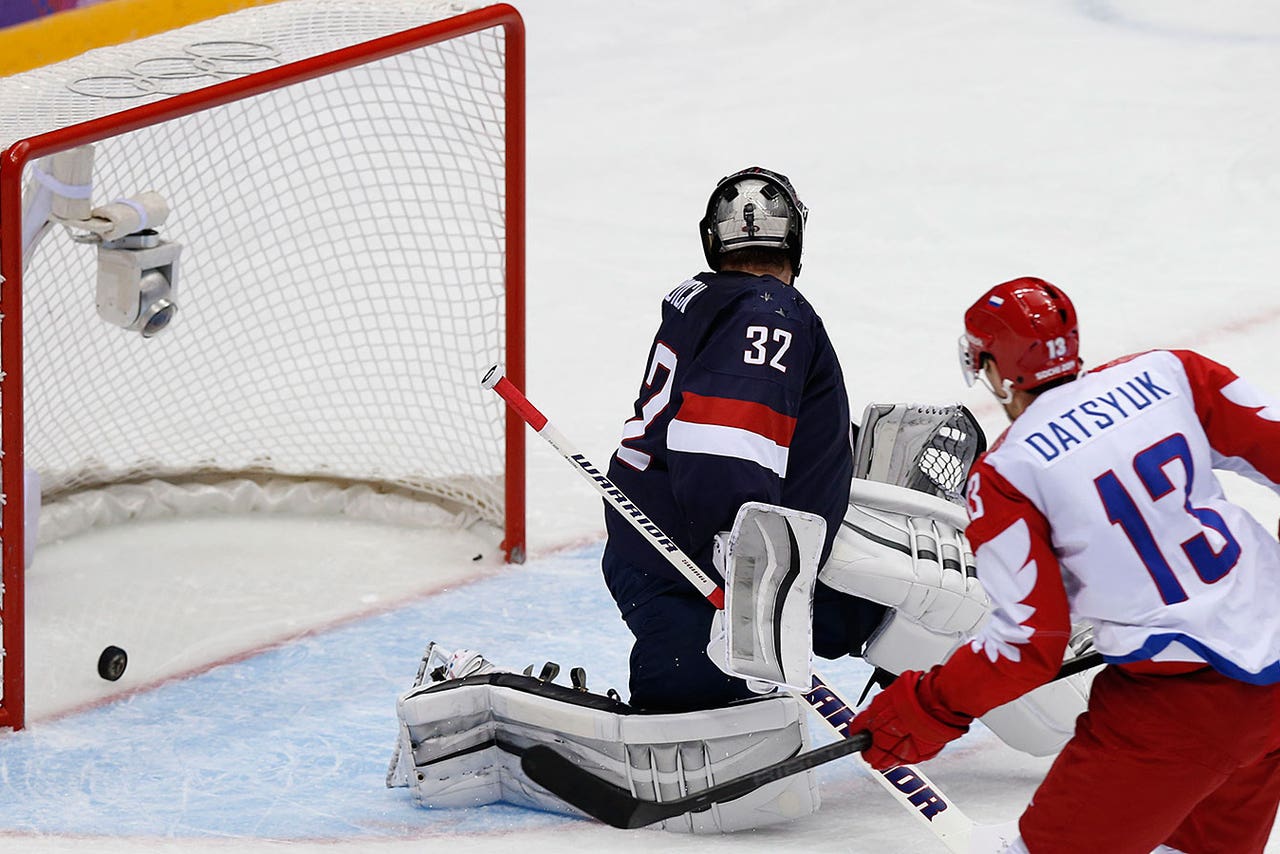 After an entertaining and intense first week of preliminary games, the men's Olympic hockey tournament enters the one-and-done phase.
Eight teams will compete on Tuesday for the right to advance to Wednesday's quarterfinals.
The top four teams from the prelims have already qualified for the quarterfinals: No. 1 seed Sweden, No. 2 United States, No. 3 Canada and No. 4 Finland.
It's been a mixed bag for the Detroit Red Wings participating thus far, with the biggest news being Henrik Zetterberg's back trouble. His herniated disk flaring up has not only caused him to miss the rest of the Olympics, but has put the remainder of his NHL season in doubt.
We should know more about Zetterberg's condition once he returns to Detroit and his back is reevaluated.
Here's a breakdown of the Red Wings' performances through three games played:
Team Sweden: Features six Red Wings and will play the winner of Slovenia-Austria in the quarterfinals.
Zetterberg (1-GP, 1-G, 0-A, 1-P, 18:14 TOI) -- Before aggravating his back, forcing him to withdraw from the tournament, Sweden's captain looked poised and ready to lead.
Daniel Alfredsson (3-GP, 2-G, 1-A, 3-P, 14:30 TOI) -- Alfredsson has picked up the scoring slack for Sweden, he scored the game-winning goal in a 1-0 victory over Switzerland.
Gustav Nyquist (3-GP, 0-G, 0-A, 0-P, 7:50 TOI) –- Nyquist was a late addition to the team as a replacement for Detroit teammate Johan Franzen. Nyquist hasn't looked out of place, but Zetterberg's injury has greatly impacted his game.
Jonathan Ericsson (3-GP, 0-G, 0-A, 0-P, 17:18 TOI) -- Ericsson has been paired, for the most part, with Wings teammate Nik Kronwall and has been steady, but he's still prone to turnovers.
Nik Kronwall (3-GP, 0-G, 1-A, 1-P, 19:22 TOI) -- When Zetterberg was forced to pull out of the tournament, Kronwall replaced him as Sweden's captain. He has been solid and has kept the Swedes together, despite their injuries.
Jonas Gustavsson (1-G, 0-GA, 0-SVS, 0:00 TOI) -- Many thought the Monster would be Sweden's backup goalie to Henrik Lundqvist, who has played every minute in net for Sweden. Gustavsson has dressed once as a backup, while Jhonas Enroth has been Lundqvist's backup for two games.
Team Slovakia: Winless in three games, the Slovaks, featuring two Red Wings players, will play the Czech Republic in a qualification playoff game Tuesday. The winner will play Team USA in the quarterfinals Wednesday.
Tomas Jurco (3-GP, 1-G, 0-A, 1-P, 14:00 TOI) -- The Red Wings rookie is receiving high praise for his skill level and poise at just 21 years old. He scored Slovakia's only goal in their 3-1 loss to Slovenia.
Tomas Tatar (3-GP, 1-G, 0-A, 1-P, 16:30 TOI) -- Like his play in Detroit, Tartar has shown he has a nose for the net. He scored Slovakia's lone goal in a 7-1 rout at the hands of the Americans. Tatar did miss in a shootout attempt against Team Russia. Slovakia has two goals total goals -- both scored by Red Wings.
Team Russia: Facing enormous pressure playing on home soil, the Russian's, led by the Red Wings' Pavel Datsyuk, finished as the fifth seed after the preliminary round. They will have to play No. 12 Norway on Tuesday, and if they get past the Norwegians, they will face Finland in the quarterfinals.
Datsyuk (3-GP, 2-G, 0-A, 2-P, 18:47 TOI) -- Russia's captain is showing the world that he's one of the world's best players. Playing on a gimpy left knee, Datsyuk's ice time has been carefully managed. He scored Russia's two goals against Team USA in their epic clash and one was 1-of-3 in the shootout against the Americans.
Team USA: The Americans -- with a single Red Wings player, goalie Jimmy Howard, on the roster -- will face the winner of the Czech Republic-Slovakia game in the quarterfinals.
There have been many stars for Team USA, but defenseman Cam Fowler of Farmington Hills, center Ryan Kesler of Livonia and goalie Ryan Miller of East Lansing have been stellar.
Howard: (1-G, 0-GA, 0-SVS, 0:00 TOI) Howard has appeared in one game for Team USA, as Ryan Miller's backup against Slovenia. It seems unlikely that he'll see action in the Sochi Games, unless there's an injury to Miller or starter Jonathan Quick.
Team Canada: There isn't a Detroit player on the Canadian roster, but there is a strong Red Wings presence. Wings coach Mike Babcock is Canada's coach, as well. GM Ken Holland is part of their management team, and Wings legend Steve Yzerman is their executive director.
The Canadians finished the preliminary round as the third seed and have been led by their defensive corps. Drew Doughty and Shea Webber have combined to score six of Canada's 11 total goals scored.
Team Canada will face the winner of Tuesday's Latvia-Switzerland contest in the uarterfinals.
If all top four seeds advance, it sets up a semifinals matchup between Team USA and Team Canada. The winner will play for gold and the loser will be in the bronze-medal game.
---