How the Angels won (8/4): Richards solid, gets early run support
BY foxsports • August 5, 2014
How the Angels won: The Angels pounced on Zack Greinke early, plating two earned runs before the Dodgers' right-hander could even get an out. The first three hitters each hit Greinke with Mike Trout and Albert Pujols each doubling. It was a disastrous inning for the Dodgers with Hanley Ramirez making his first of two errors, this one more costly, and the Angels came away with four runs in the inning. 
Meanwhile, Garrett Richards pitched his first Major League shutout in a 5-0 Halos win in the first game of the Freeway Series on Monday night at Dodger Stadium.
It was a game full of antics, showmanship and arguments over showmanship as So Cal's two teams and two of the best teams in baseball clashed in what has finally become a heated rivalry. 
Stud of the game: Richards (12-4) came up to bat in the top of the ninth inning and the sellout crowd at Dodger Stadium collectively groaned. In the ninth, already at 109 pitches, he attacked four heavy hitters and got three of them out to finish off his first career complete game shutout. 
Richards worked off contact early, getting out of a jam in the second before he began to settle in and attack the zone. He scattered five hits, walked two and struck out nine in 122 pitches. 
"For the most part, this was an outing we needed," said manager Mike Scioscia. "Our bullpen has been out there a lot, especially the guys that have been holding leads in the middle, Kevin Jepsen and Joe Smith."
The pressure was on Richards to bounce back after two rough starts, but he felt none.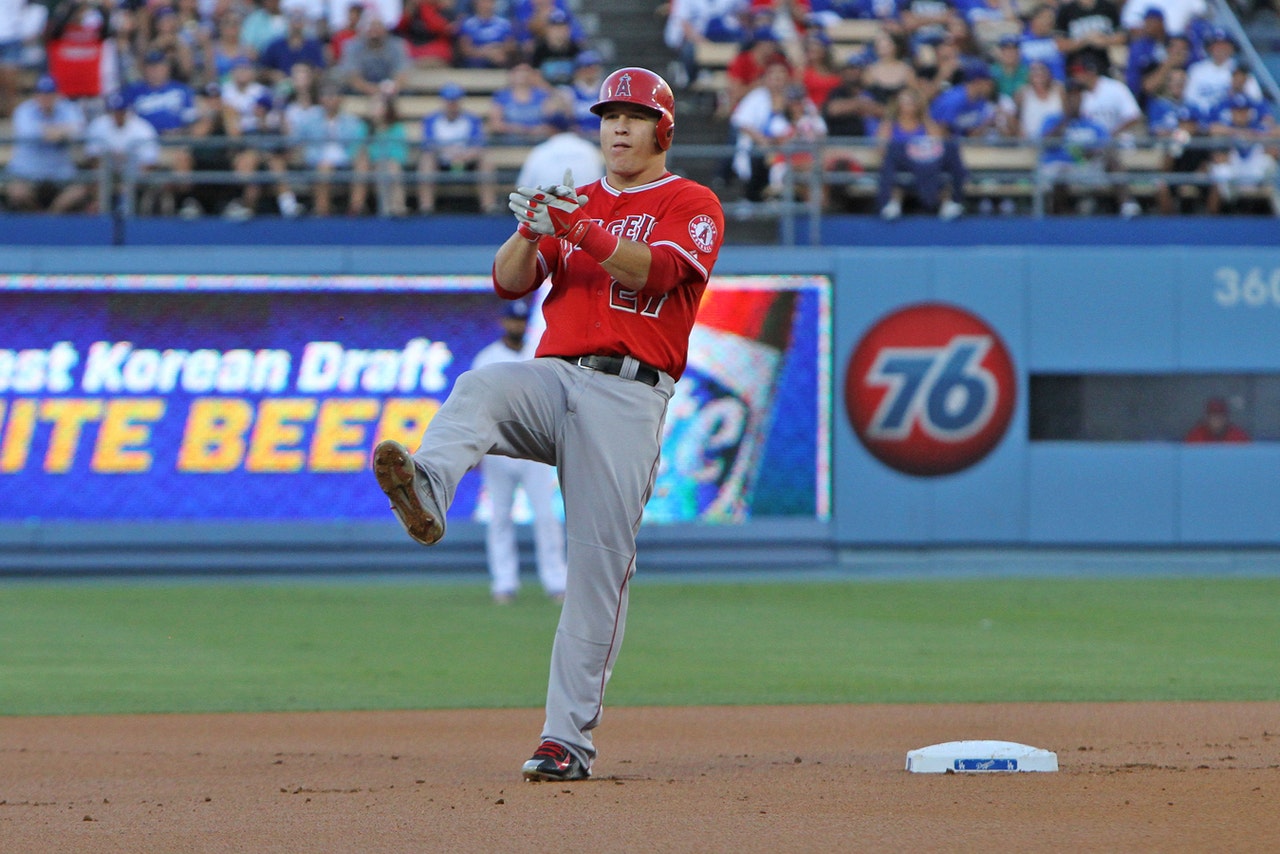 Gallery: Angels beat Dodgers to open Freeway Series 
"I don't really think about my last performances," he said. "This one will be over tomorrow."
Dud of the game: Greinke (12-7) gave up five runs (three earned) on six hits and lasted only seven innings and the hot-hitting Matt Kemp was cooled off by Richards as he went 0-for-3 with a walk, striking out three times. Not even his now infamous walk-up song, Lionel Richie's "All Night Long" could help the slugger against Richards' slider.
Key moment: Bad blood is what rivalries are made of. And in some cases, like the one Monday night, finger wagging is as well. 
Early in the game, Yasiel Puig, as he typically does, wagged his finger at Erick Aybar who was attempting to advance on a fly ball before he decided against it and went back to first base. Later on, Pujols caught Puig scuffling in center field and took advantage, advancing to second on a fly. Trout then finger-wagged Pujols from the dugout.
The Angels win the game and win the award for the team with the best sense of humor as well.
Key stat: Trout's first-inning double extended his interleague hitting streak to 19 games, which is currently the longest active streak in the majors.
They said it: About the extra-loud boo-birds, Trout said, "There were a lot more boos but I expect that because we're an hour from here. It doesn't bother me. I have fun with it. I don't let it effect me."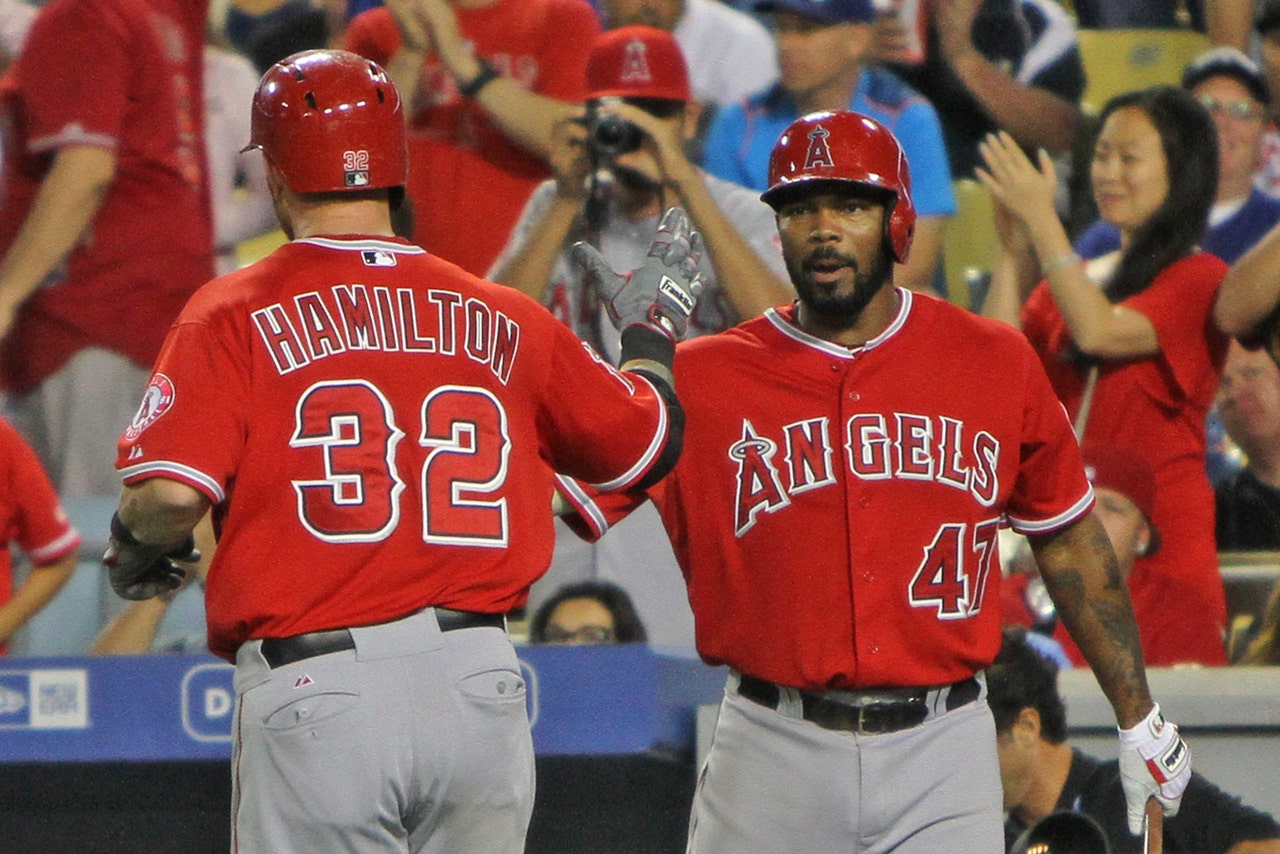 Freeway Series Game 1 notes: Hamilton's toe tap batting stance
What's next: Clayton Kershaw (12-3) will face Hector Santiago (3-7) in Tuesday's tilt at Dodger Stadium. All remaining games of the series will be live on FOX Sports West. 
---