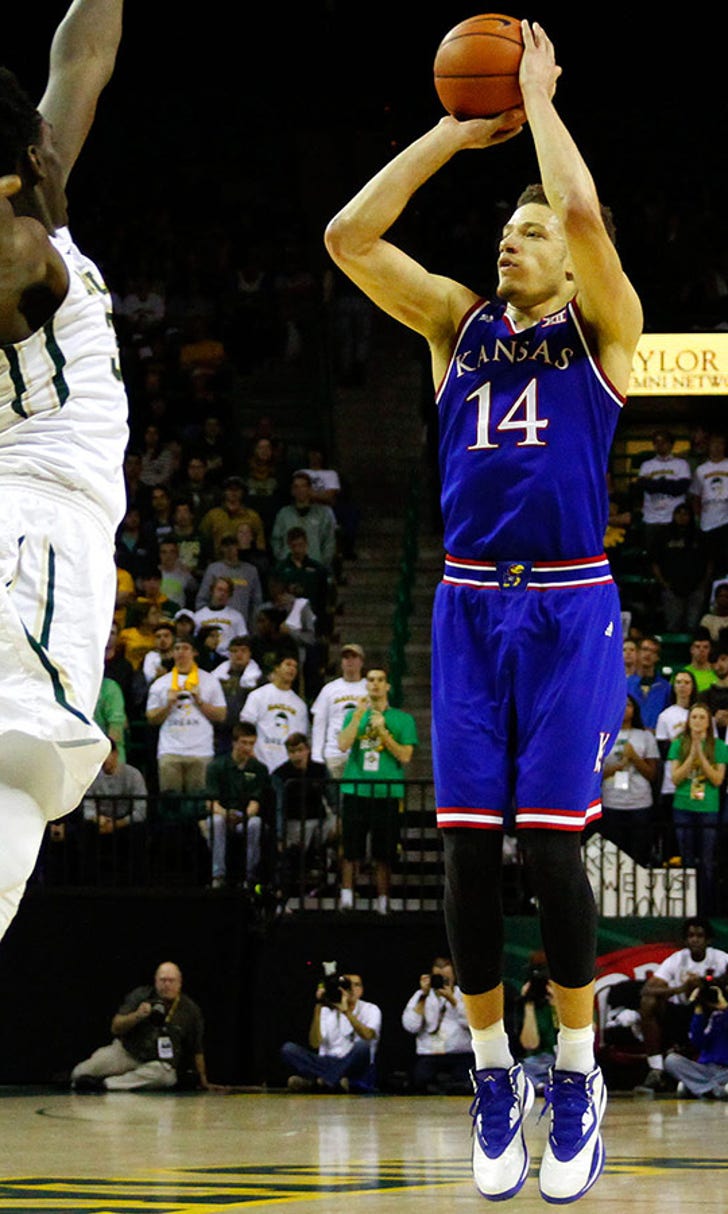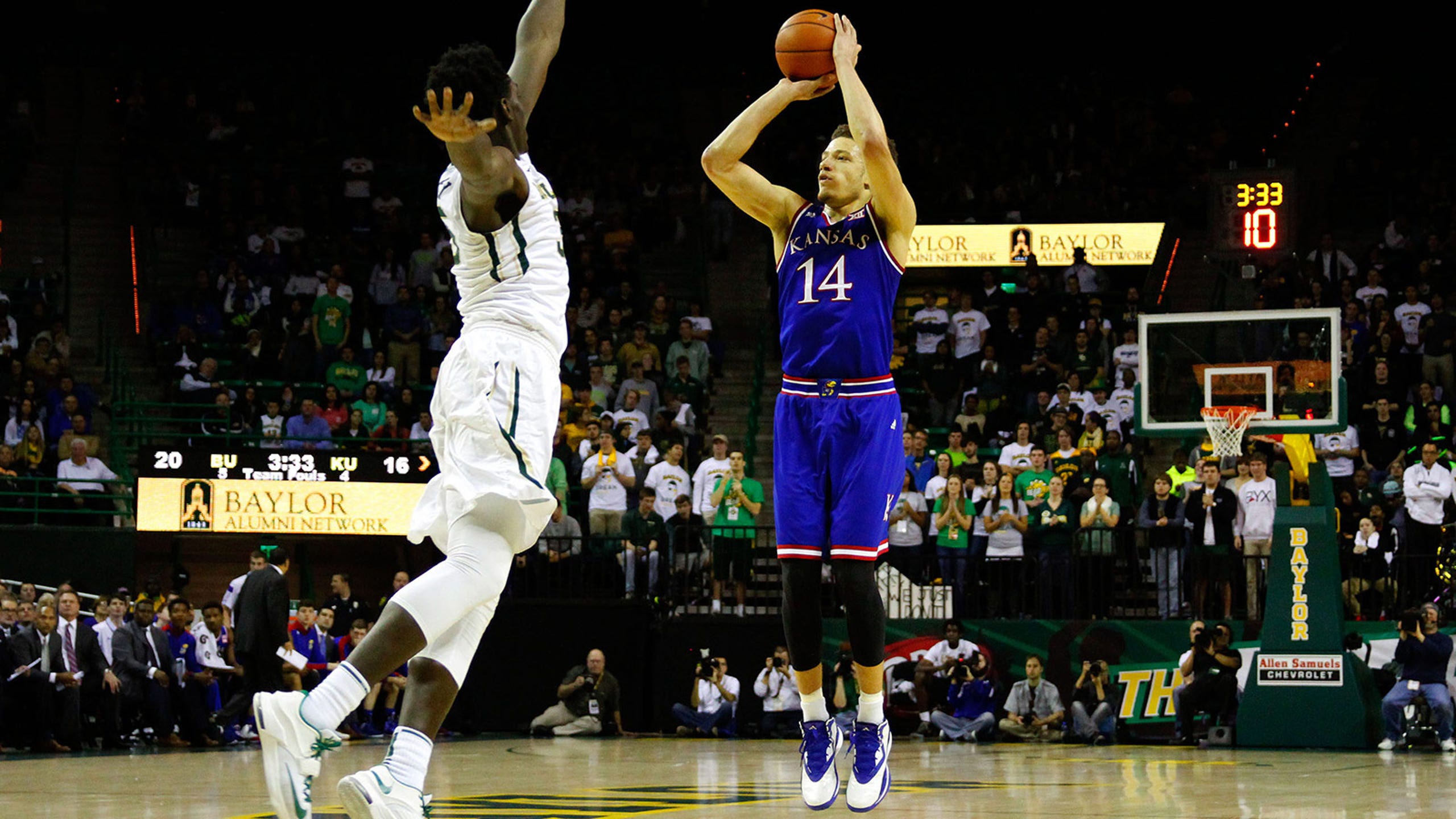 How KU's Brannen Greene developed the prettiest shot in the Big 12
BY foxsports • February 11, 2015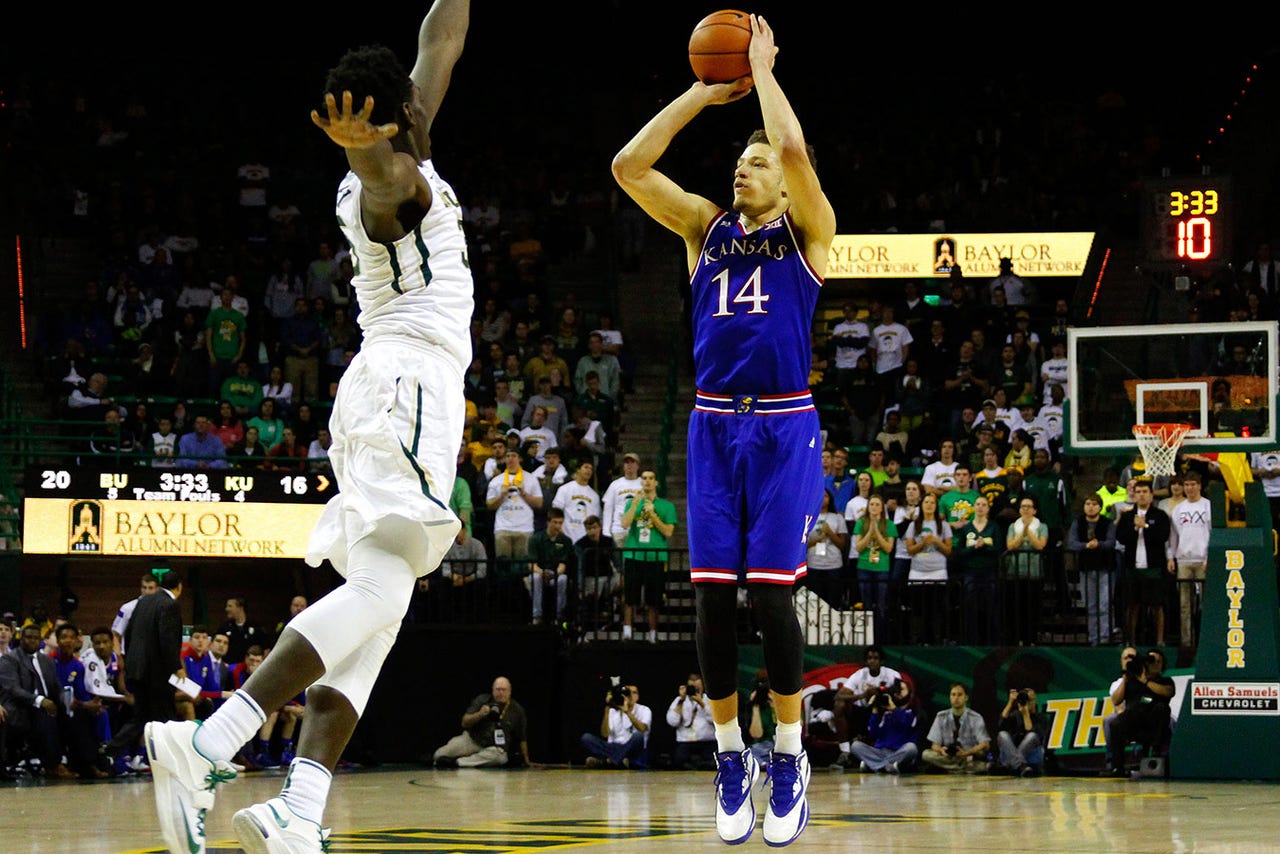 KANSAS CITY, Mo. -- The ingredients were a gift from God. But that shot, the shot itself, was built by hand after hand, year after year, forged by Friday night marathons and Sunday night dinners.
And smack. Oh, criminy. Smack after smack after smack after smack.
"If we played five games, and Brannen won three and I won two, we sat at the kitchen table and are bragging about certain plays we did to each other," Jeffrey Greene, father of Kansas sophomore sharpshooter Brannen, recalls with a chuckle. "And we would get into a little bit of a debate as to who is really better at doing certain stuff. And then we would be at the driveway, going at it."
Round six. Round seven. Round eight.
"He would be breaking the glasses off my face. I'm busting his lip. We're just going at it," Dad continues.
"He got so much joy when he could finally beat me in (those) games, you would've thought he had won the state championship."
By 15, young Brannen was taking three out of five. By 16, it was four. By 17, it was hopeless for the old man.
"You know, it isn't easy," Jeffrey says. "I could say it's kind of (like) hot dog making -- there were some tough times. And I could tell you there were some times when me and Brannen would go at it so hard in the gym that he wouldn't speak to me for two days."
That shot. In conference play, it's frightening to think where the Jayhawks might be without it. Against Big 12 opponents, Greene is pure Red Bull off the bench, shooting .571 from the floor, a blistering .625 from beyond the arc (20 for 32) and .800 from the charity stripe, while averaging 8.4 points, 3.3 boards and almost two 3-pointers (1.8) per contest.
In fact, the Georgia native's trey conversion rate is the best of any player at a Power Five program — Big 12, Big Ten, ACC, Pac-12, SEC — who has averaged at least one made triple per game this year. If Greene isn't at the head of the line for the league's Sixth Man of the Year award, he better darn well be within shouting distance.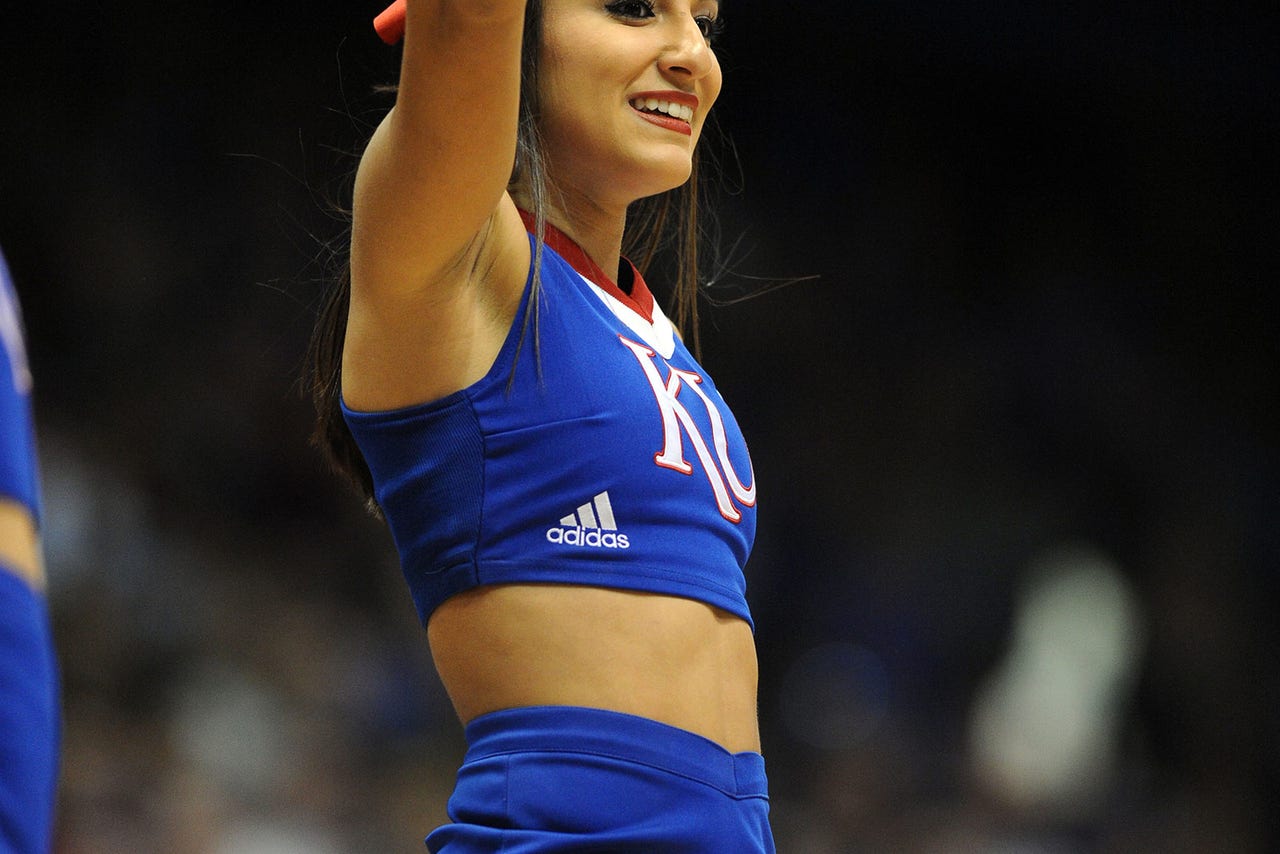 Lookin' good! Check out our gallery of NCAA hoops cheerleaders.
"Regardless if Brannen's stats are 40 or 50 or 60 percent, the guy can really shoot the ball," KU coach Bill Self told reporters earlier this month. "I mean, he's probably as good a shooter as we've had since I've been here."
If there are any ill effects from a concussion suffered against Washburn on Nov. 3, we haven't seen them for a while.
"But to me, Brannen makes real shots," Self said. "He jumps up and just shoots the ball, and shoots it with confidence. I think he doesn't take as many shots, but I think he's probably as good of a shooter as we've had since we've been here."
That shot. As a prep, Greene's game grew by leaps between his sophomore and junior seasons, and by bounds the summer after that. So did his height -- from 6-foot-2 to 6-4, from 6-5 to his present 6-7.
"Brannen is a great kid, and when I say great, he was just really coachable," says Karl McCray, president of the Atlanta Celtics, one of Brannen's AAU stopping points. "A lot of kids, when they become 16, 17 years old and they're talented, they become uncoachable. Not Brannen Greene."
The legend grew, too. A rival AAU coach once likened him to the second coming of Reggie Miller. Mike Thompson of McEachern High in Powder Springs, Georgia, tussled with Greene in the state playoffs and immediately flashed back to a Georgia kid he'd played against as a teenager: Dale Ellis, who was to the NBA 25 years ago what the Kyle Korvers are now.
"It just seemed like he never missed a shot," Thompson says. "Some guys are volume shooters. He wasn't. He would shoot it 10-12 times and would have 25 points. We've had kids (in Georgia) who could shoot the ball pretty good, (but) not with his size and not with the consistency that he has.
"Even at Kansas already, he's made some big shots, and I think that's just going to be his story. He's going to be a prolific shooter and probably has a great chance in the NBA to be one of those Kyle Korver, Ray Allen type of guys, because he's got a beautiful shot. I don't see that getting worse; I see that getting better."
That shot. The deadliest rainbow in the Big 12 is the perfect marriage of nature and nurture. Jeffrey Greene is 6-5, a basketball coach with an keen eye for detail who hooped it up at Pittsburg (Kan.) State; wife Lori is 6-2, coaches volleyball and played basketball at Missouri Southern.
"A lot of chaos training went into (Brannen)," Jeffrey says.
No leaving the gym until after 500 makes. Dad standing on a chair with a broom, daring the boy in front to arc one over him. The family used to have a key to the gym at Mary Parsons High in Juliette, Georgia, and 24-hour access.
"(During) Friday night football, we weren't at the high school football game," Dad says. "We were in the gym from six until about 10 at night."
When Brannen was 10 or 11, Jeffrey would run him against the local high schoolers for spells, just so he could practice a release that nobody could touch. More chaos.
"And they'd be a foot, maybe foot-and-a-half taller than Brannen would be," Dad says. "He's against high school seniors and (they'd) guard and contest every one of his shots. And he would be told, 'To get off the floor with these guys, you've got to make 100 shots.'"
Which he did. Eventually. After all, Jeffrey Greene taught his son to be a high-riser first. He'd always admired the shot of Jeff Malone, the former Mississippi State guard who sank shot after shot after shot for the old Bullets, Jazz and Sixers. Malone was a career .484 shooter from the floor, and .871 at the free-throw line.
He also had that arc. A high, high arc and a silken, easy release. Call up a YouTube video of Malone lighting it up 30 years ago and Brannen now, and the parallels are uncanny.
"(Brannen) put in the work, put in the hours on a daily basis," Jeffrey says. "Now that shot is like second nature to him; he's comfortable in it.
"Because we only counted the makes in the past six, seven years, that's all he knows. So mentally, his mind is trained that, 'When I shoot it, I'm going to make it.'"
Week by week, he's training the rest of us, too.
You can follow Sean Keeler on Twitter at @SeanKeeler or email him at seanmkeeler@gmail.com.
---