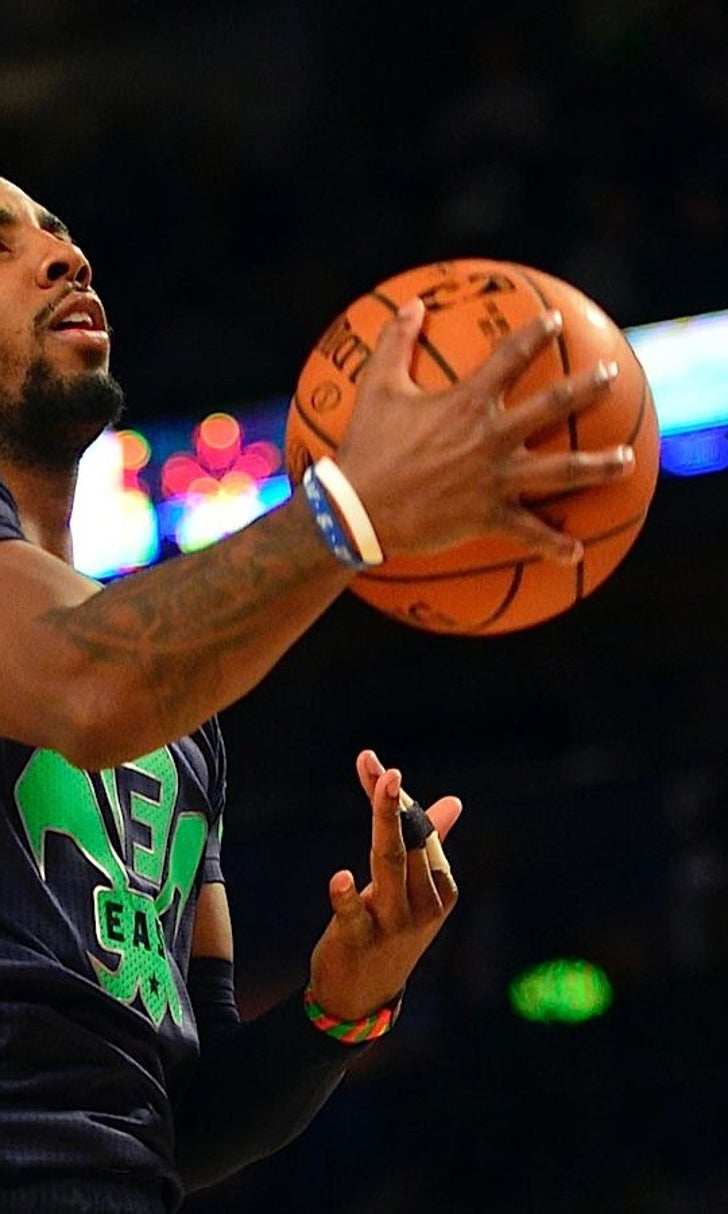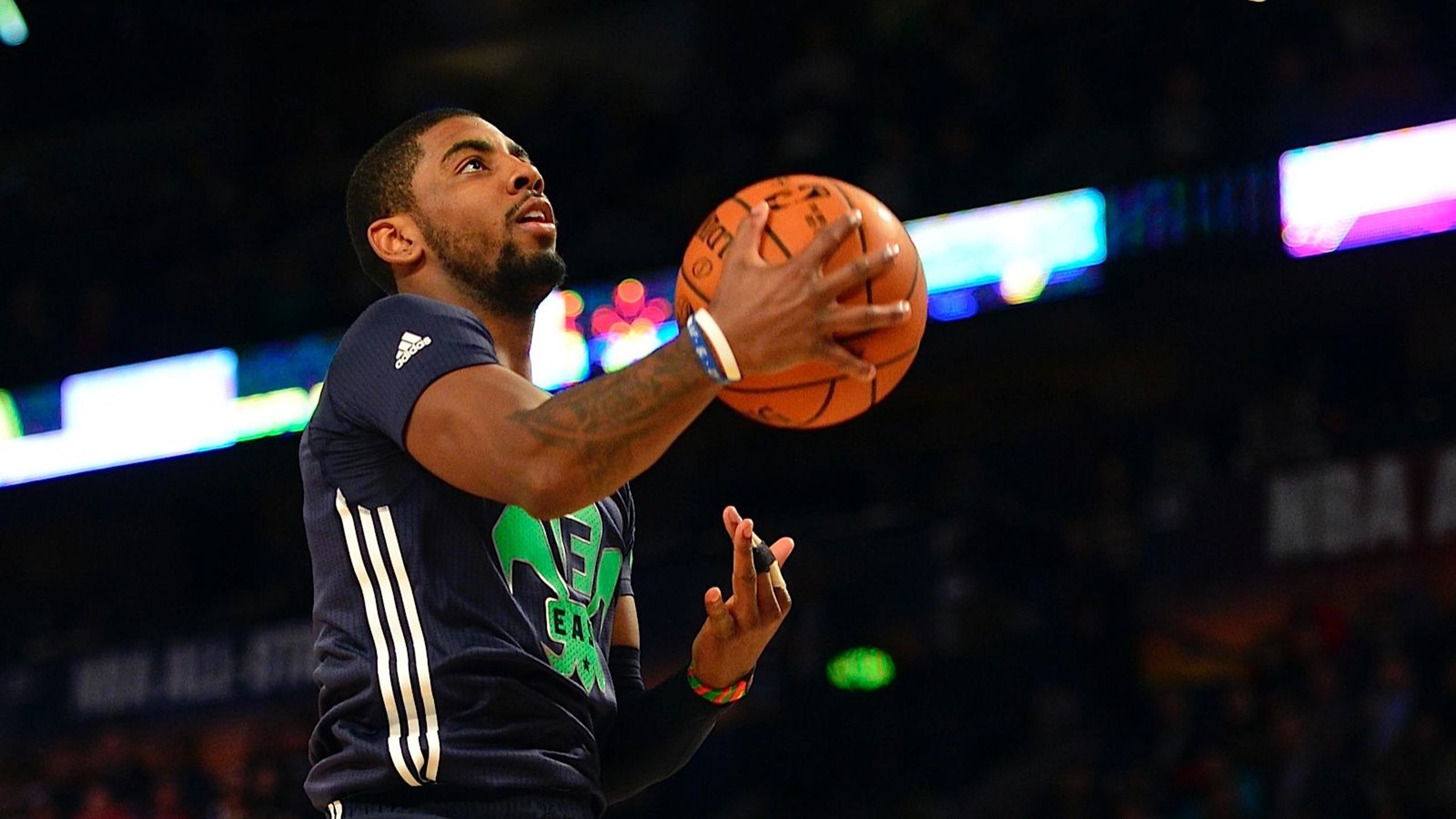 How good must the Cavs be from here? Well, just not bad
BY foxsports • February 18, 2014
Cleveland Cavaliers (20-33) at Philadelphia 76ers (15-39)
Venue: Wells Fargo Center, Philadelphia.
TV: 7 p.m., FOX Sports Ohio (Cavaliers Live pregame starts at 6:30 p.m.)
Projected Starters
CLEVELAND: C Tyler Zeller; PF Tristan Thompson; SF Luol Deng; SG Jarrett Jack; PG Kyrie Irving.
PHILADELPHIA: C Spencer Hawes; PF Thaddeus Young; SF Evan Turner; SG James Anderson; PG Michael Carter-Williams.
Pregame Notes:
-- The Cavs still think they can make the make playoffs, and they're right. With 29 games to go, they're just three games behind the Bobcats for the eighth and final spot. In the appalling Eastern Conference, anything is possible.
-- How bad is the East? I told an opposing team executive that if the Cavs go 18-11 the rest of the way, they're likely to taste the postseason. I even predicted they could still make it by finishing 17-12. The exec took it a step further. He predicted that 35 wins will get you in the playoffs in the East. That means all the Cavs have to do is go 15-14, or a game over .500, in their final 29.
-- That's somewhat ridiculous, yes. But I think the executive may be right. The Bucks were the No. 8 seed last season and won 38 games. The East was better last year. So 35 may do it. The Cavs have the talent of at least a 35-win team. They've won four straight. Everything is set up for them to make it. They just have to do their part.
-- That said, I'd feel better if the Cavs won 20 of their final 29. That would give them 40 wins and, hey, who knows? That could be good enough for the fifth seed this year.
-- I think the Heat, Pacers, Nets, Raptors and Wizards are in. I'm not entirely sold on the Hawks, although they are awfully well-coached and play as a team. I'm still not sure what to make of the Bulls or Bobcats, either. Those teams could slide out. The Cavs, Pistons and Knicks are knocking on the door.
-- The Pistons fired their coach and look like they've hit their ceiling. The Knicks seemingly are trying to trade everyone not named Carmelo Anthony, so we probably won't get a real gauge on them until after Thursday's trade deadline. But at least one team currently in the postseason will slip out. I can just feel it. Read: The Cavs have a real opportunity here.
-- As an aside, I really believe seeds Nos. 5-8 will be determined in the final week of the regular season. Some may be determined on the final day. So while the East stinks, at least there's some good drama.
-- My sources have confirmed an ESPN report that the Cavs and Nets have discussed a trade involving Jack and Nets guard Jason Terry. But the Cavs really have no interest in the 36-year old Terry. A third team would likely need to be involved for this deal to happen. It sounds little more than exploratory at this point.
-- Of the 10 starters in this game, trade rumors are surrounding at least four: Jack for the Cavs, and Hawes, Turner and Young for the Sixers. Most folks I've talked to seem to think of that bunch, Young is the most likely to get moved. Three days before the deadline, Hawes and Turner had not been drawing strong interest, sources said.
-- Every team talks to every team at this time of year, so trades are very difficult to predict. Some seem really close, then die for no rhyme or reason. Some come out of nowhere. Usually, what you read is just a taste of what's really happening. So, try not to get too caught up in the noise. I am extremely content to find out about trades AFTER the deadline. But for whatever reason, rumors in the NBA are like a Harlem Globetrotter spinning the ball on his index finger. We all have a hard time looking away.
-- As for the Cavs, most league insiders feel they'll try to do something small. That doesn't mean acting GM David Griffin will pull off a deal, but he's being active. But the Cavs' best move may be to stand pat.
-- The camp for reserve guard C.J. Miles thinks there's a chance he could get traded. In fact, Miles may breathe a sigh of relief if he's still a Cavalier come Friday. Not necessarily because the Cavs are looking to move him, but Miles' party knows his cheap ($2.2 million) and expiring contract is quite appealing to opposing GMs.
-- As for the actual game, Cavs center Anderson Varejao is out. Cavs coach Mike Brown didn't really specify Varejao's problem Monday, but it sounds like it's still a back/general soreness issue. Varejao missed the previous two games, but I sort of assumed he'd be back after the five days off, created by the All-Star break. I'm not worried, but if he doesn't play the rest of the week, I might be.
---