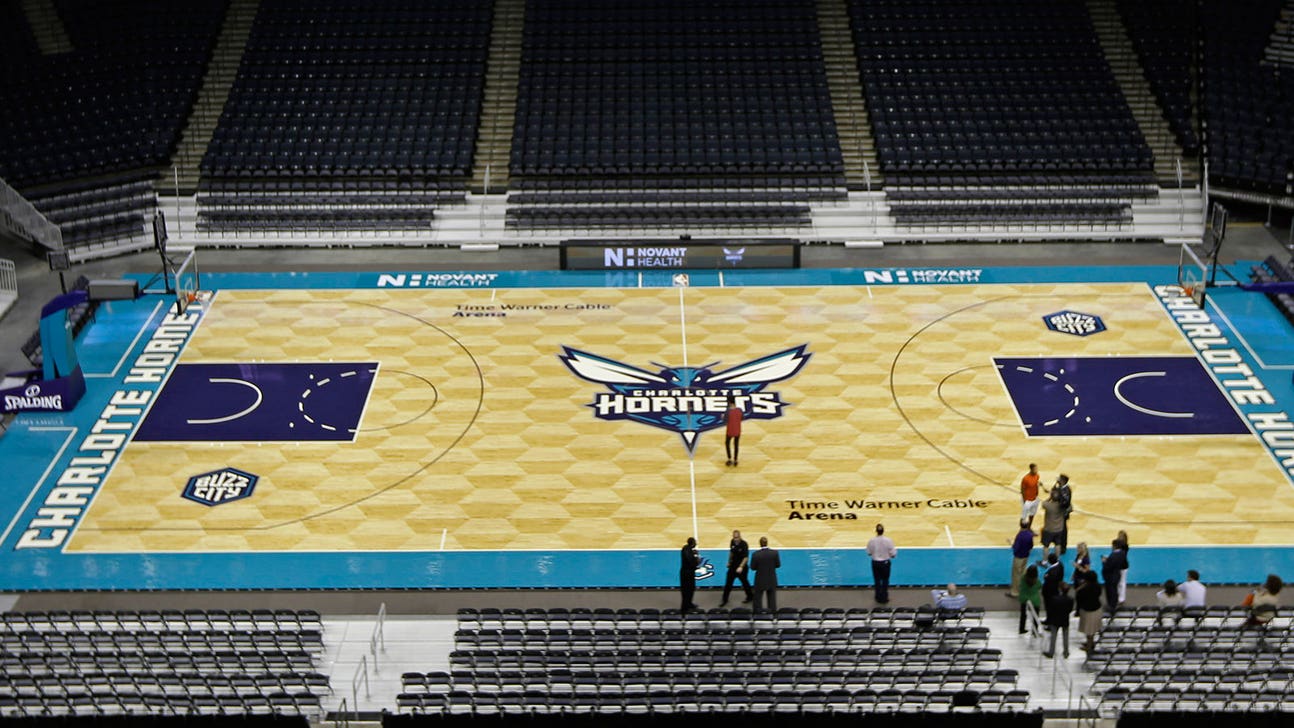 Hornets submit bid to host future NBA All-Star Game
Published
Aug. 12, 2014 10:42 a.m. ET

CHARLOTTE – Michael Jordan participated in the 1991 NBA All-Star Game in Charlotte as a player and now he's hoping to play host to the event in either 2017 or 2018 as owner of the Charlotte Hornets.
The Hornets and local city government and business leaders announced Tuesday they will personally hand-deliver their submitted bid to NBA deputy commissioner Mark Tatum on Tuesday. The plane carrying the contingency was scheduled to leave Charlotte some 30 minutes following the morning announcement.
"We had to put together a package to prove to the NBA we could hold the event," said Hornets president and COO Fred Whitfield. "(By hand-delivering the bid) we wanted to make sure they knew how sincere we were as a community."
Whitfield said somewhere between eight and 10 other cities are expected to submit bids to host the event, but added that he didn't know who they were. The NBA will narrow the field down to three or four cities in the fall of this year, with the final announcement of the winning bids for the 2017 and 2018 to come in the fall of 2015.
"It's not a Hornets presentation, it's a community pitch," Whitfield said. "We feel our city is unique and can present an Olympic-style environment."
Whether or not the city is awarded either of the games is likely contingent on whether the city agrees to spend some $42 million in improvements to Time Warner Cable Arena, such as a better scoreboard, improved lighting and luxury suite upgrades.
NBA Commissioner Adam Silver said when he visited the team in March that the upgrades would be key to getting the All-Star Game.
Deputy City Manager Ron Kimble said talks have begun with the city about the money, and team members will speak in front of the city council within a month to tell why they need the money and what it will be used for.
"You want to keep it fresh and you want to keep it competitive," Whitfield said of the arena, which opened in October 2005. "It just needs to be refreshed in a lot of areas."
When the All-Star Game was in Charlotte in 1991, former Boston Celtic Dee Brown famously pumped up his Reebok Pump with air before covering his eyes on his flying dunk, to beat out Seattle Supersonics star Shawn Kemp in the dunk contest. Craig Hodges of the Chicago Bulls won the 3-point contest.
The East team won 116-114. Jordan, the owner now tasked with bringing the event back to Charlotte, poured in 26 points.
---