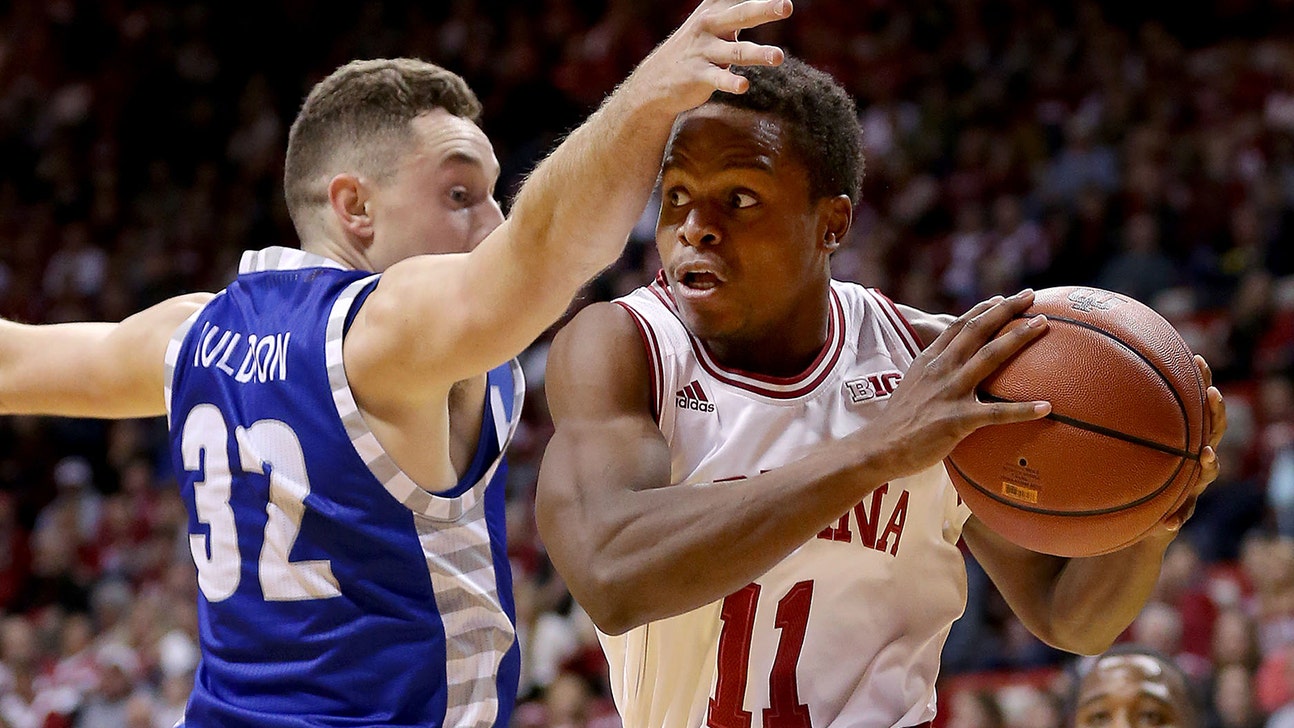 Hoosiers take first step toward Maui with visit from Austin Peay
Published
Nov. 16, 2015 11:59 a.m. ET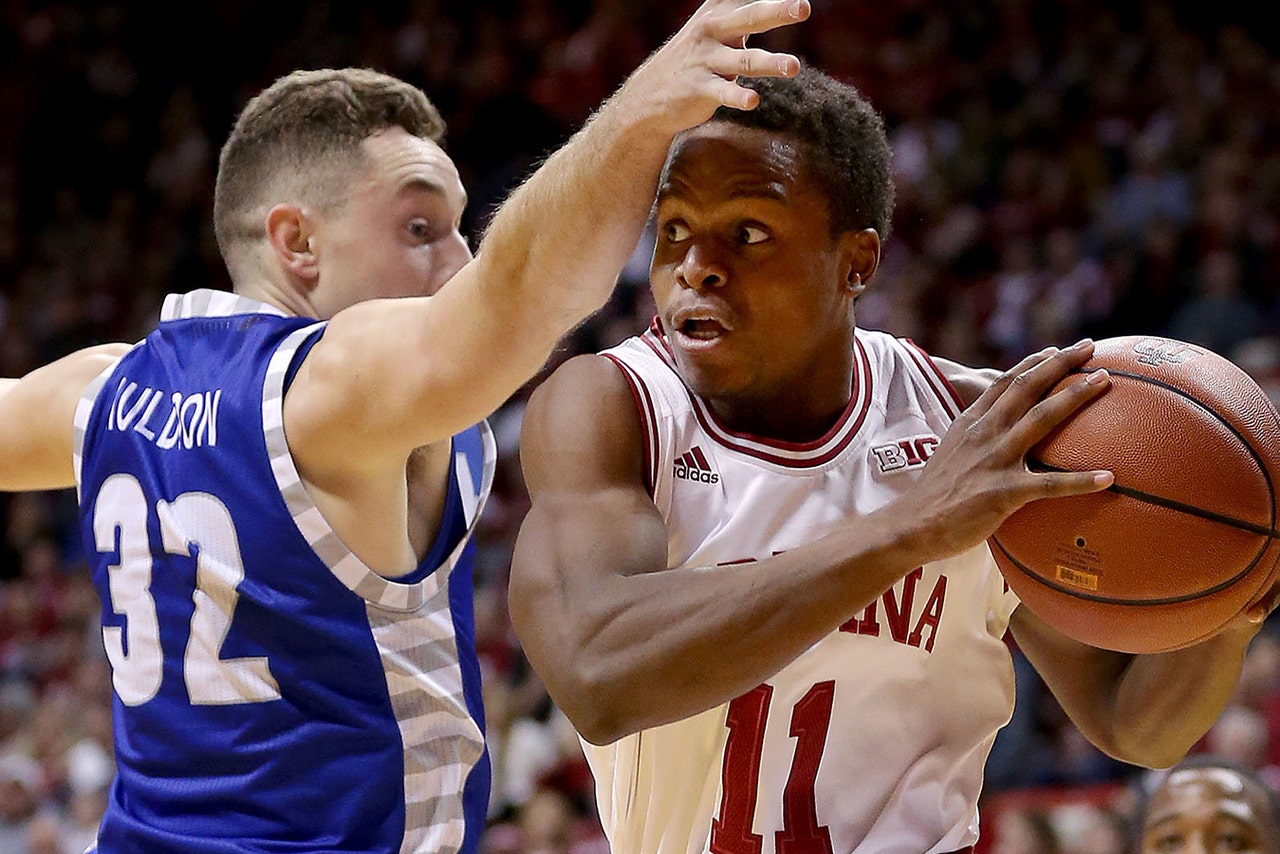 Indiana is fine-tuning its offensive machine, and Austin Peay is strapped in as the Hoosiers' next practice dummy.
The No. 15 Hoosiers will continue to sharpen their weapons Monday night against the visiting Governors in a Maui Invitational opening-round game at Assembly Hall.
Indiana led the Big Ten and ranked 17th in the country with 77.4 points per game last season, but this year's group might be more dangerous -- hoping to push the pace downhill for a faster, more explosive attack.
Senior Kevin "Yogi" Ferrell and sophomore James Blackmon Jr. hold the keys to the ignition in the backcourt as junior small forward Troy Williams and freshman center Thomas Bryant will be counted on inside.
Meshed with a strong group of contributors, the Hoosiers are excited about their offensive potential. If their first game on Friday was any indication, they should be.
Blackmon led six Indiana players in double figures with 17 points during an 88-49 rout of Eastern Illinois. Ferrell -- an All-Big Ten selection last season -- chipped in 13 points, seven rebounds and six assists. The Hoosiers shot 52.5 percent from the field and made 9 of 27 3-pointers.
"We started playing more and more downhill, we were on the attack and were able to bring fatigue to the game," coach Tom Crean said. "I thought our guys were really locked in throughout the night."
The most pleasant surprise may have come from the 6-foot-10 Bryant, who had 11 points and nine rebounds in his first collegiate action. He headed the inside domination of the Hoosiers, who outrebounded the Panthers 51-17 and outscored them 42-20 in the paint and 26-1 on second-chance points.
Indiana has won six straight home games over nonconference opponents and 49 of 50 at Assembly Hall dating back to Dec. 28, 2009.
Austin Peay has lost five straight road games and 15 of 16. The latest was an 80-41 defeat at No. 18 Vanderbilt in Friday's season opener. Keeping up with Indiana's offense will be a challenge for the Governors, who shot 21.9 percent and made 1 of 16 from 3-point range.
The inexperienced Governors, combining seven newcomers with six returners, were led by Khalil Davis' 10 points as last season's leading scorer Chris Horton hit just 3 of 14 shots for seven while grabbing 14 rebounds.
Austin Peay finished with one assist.
"I don't think I've ever been in a game where a team had one assist," coach Dave Loos said. "We were shocked early, no question about it. And I don't think we learned from it is the disappointing thing."
The Governors have not beaten a ranked team in the last 20 years, and they lost their only meeting against Indiana 107-61 in Bloomington on Dec. 11, 1992.
Indiana hosts Creighton Thursday in the inaugural Gavitt Tipoff Games before moving to the Maui championship round on Nov. 23 - opening with a matchup against Wake Forest in Hawaii.
---