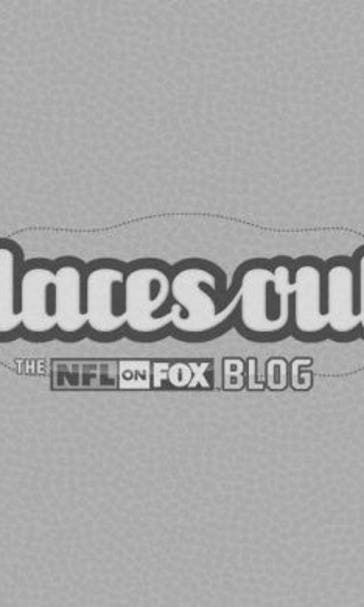 Hometown-favorite Keenum to make Texans debut against Chiefs
BY foxsports • October 17, 2013
By Tully Corcoran, FOXSports.com Noted system quarterback and University of Houston alum Case Keenum will make his first NFL appearance this week for the Houston Texans, when he replaces Matt Schaub (injury) and T.J. Yates (interceptions) as Houston's starting quarterback. "That's your big news of the day," Texans coach Gary Kubiak said.
Not much that has happened in NFL history suggests this is going to work out, but the history is particularly dark for record-setting Cougar quarterbacks, who have traditionally struggled once removed from the comforts of their wide-open college offenses. By now, every so-called "system quarterback" has a pat answer when somebody calls them a system quarterback, which is what I called Keenum two years ago in the football offices at the University of Houston. "I am a system quarterback," he said. "I am whatever system you want to put me in. If you're not a system quarterback, you're not doing the best for the system you're in." If nothing else, he knows how to be diplomatic about it. That was a couple months before Keenum's senior year, when he threw for approximately all the yards there have ever been and led the Cougars to a one-loss season. It was a performance so unmistakably great that no NFL team drafted him. If you have followed American football over the last 25 or so years, you can probably guess why. The Houston Gunslinger has a legacy, but it's not much of an NFL one. It began with Andre Ware, who in 1989 won the Heisman Trophy by throwing for 4,299 yards and 44 touchdowns, a season that included a 475-yard performance in a blowout of Texas at the Astrodome. That's a monstrous season by today's standards, but in 1989 that was like dropping an iPhone into a cassette-tape world. Ware was the second quarterback taken (behind No. 1 overall pick Jeff George) in the 1990 NFL Draft. But Ware started just five NFL games and was out of the league by the mid-90s. So, OK, that's one bust. Miami and USC and Notre Dame have their busts too. It happens. Immediately following Ware was David Klingler, who was even better from a statistical perspective. He put up numbers that were funny. He threw 11 touchdown passes in a single game. He threw for 716 yards in another game. He threw 54 touchdown passes in 1990 alone. That was an NCAA record that stood for 16 years. Someone that prolific could not possibly fail in the NFL, so the Cincinnati Bengals took him No. 6 overall in 1992 … and he started 24 career games and was out of the league by 1998.
So that pretty much ended the practice of taking Houston quarterbacks in the first round. The 90s and early 2000s were a dark time at UH, but things turned around again when the Cougars hired Art Briles, who was known for the spread offense he used to win state titles at the high school level. Under Briles in 2006, Kevin Kolb threw for 3,800 yards, 30 touchdowns and four interceptions, causing the Philadelphia Eagles to take him with the 36th overall pick in 2007. Well, Kolb has never thrown for more than 2,000 yards or nine touchdowns in any of his six NFL seasons. And so it comes to Keenum, who at UH broke every significant NCAA career passing record, was picked up as an undrafted free agent by the hometown Texans and until this week had spent his career as the team's scout quarterback. He will make his NFL debut in Kansas City at Arrowhead Stadium, where they just set the record for decibels, and where the Chiefs have the NFL's No. 3 passing defense. They sacked Raiders quarterback Terrell Pryor 10 times last week. So, uh … that was then and this is now, right? I mean, right?! Questions? Comments? Send them to lacesoutmail@gmail.com and we might respond in our weekly mailbag!
---