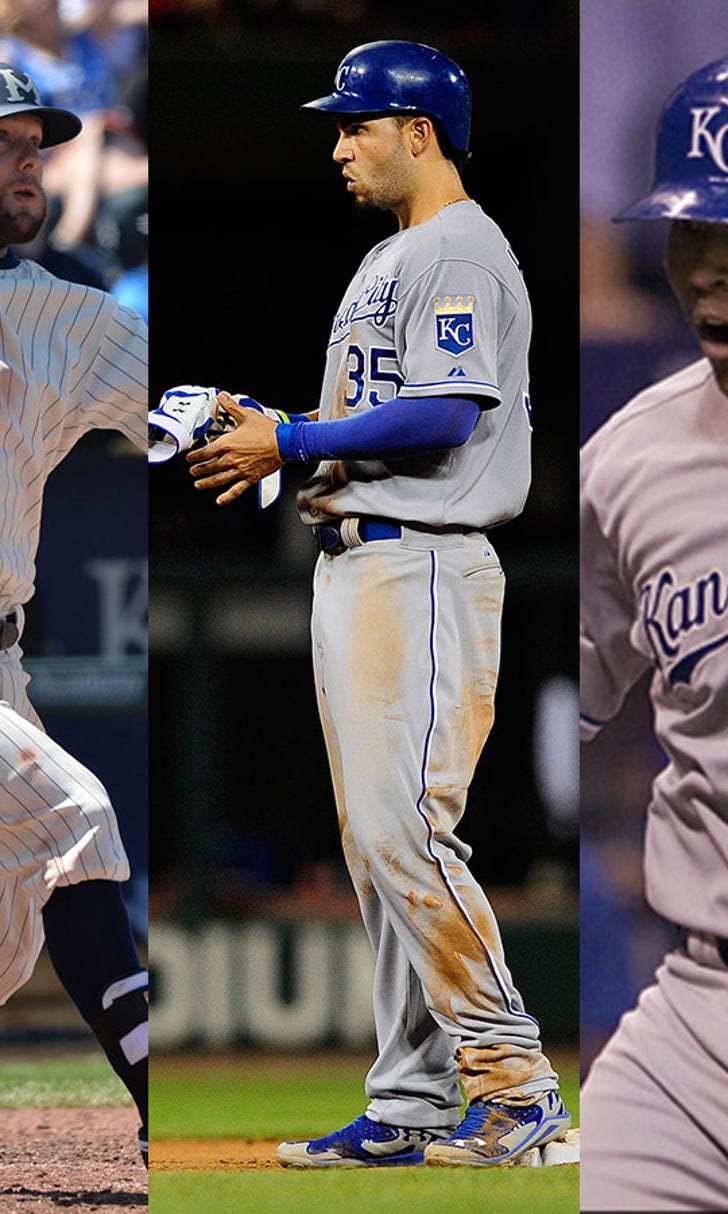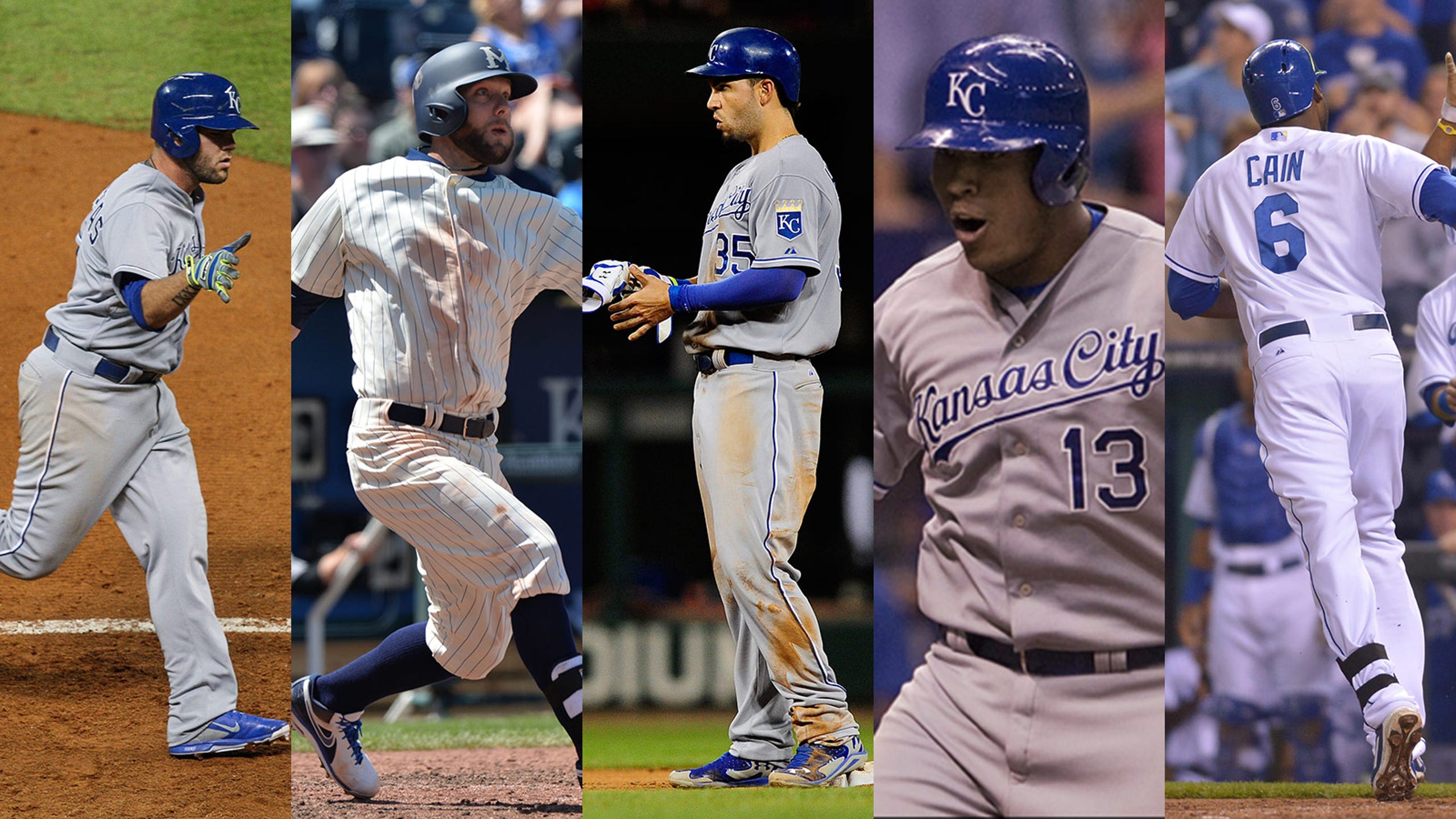 Hitting Heroics: Pick your favorite game for Royals marathon
BY foxsports • December 8, 2014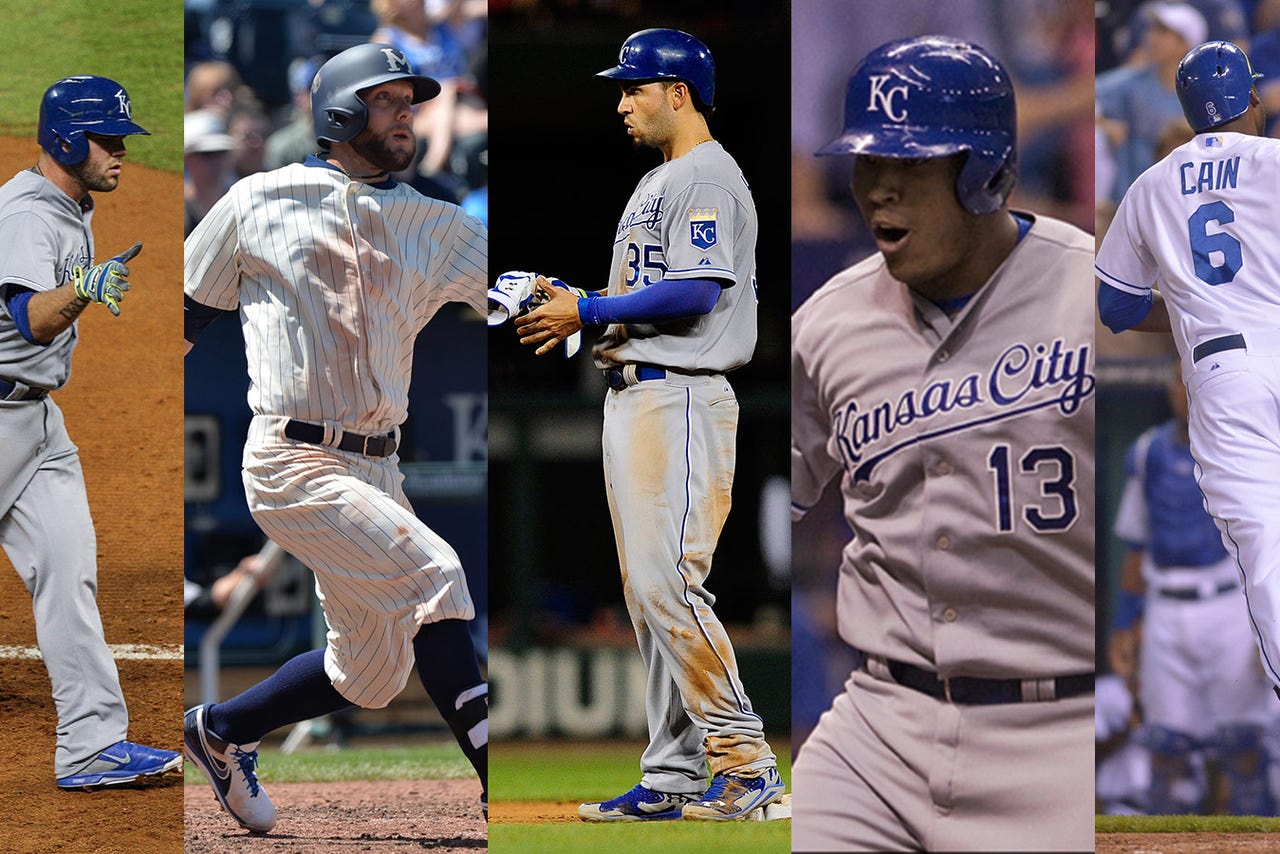 KANSAS CITY, Mo. -- Quick, Royals fans, what was the most thrilling offensive moment of 2014?
Big Sal's homer in Tampa? The shelling of Chris Sale in September? That memorable four-hit day from Pedro Ciriaco? (Just kidding.)
We want to know. Over the next four days you can help pick four great Royals victories of 2014 (regular season) to air as part of our Christmas Eve marathon.
Each day this week, starting today with five games featuring hitting heroics, we'll give you a list of games to choose from. Vote for your favorite and the winner will show up during FOX Sports Kansas City's annual Christmas Eve marathon of games.
Oh, and spoiler alert: The Royals' dramatic playoff-clinching win in Chicago already has been tabbed as the fifth and final game of the marathon. Personally, I could watch that one over and over just to see George Brett's reaction when Sal Perez squeezed the final out, not to mention the wild postgame celebration.
To vote on today's list, review what happened in each game below, then cast your ballot in the poll to the right.
By the way, I'm certain there will be games you feel were left off our list. If that's the case, you might find them in another grouping later in the week. If not, blame my bosses.
And if you happen to like all the selections, they were mine and mine alone.
THE MOOSE GETS LOOSE
April 16: Royals 6, Astros 4 (11 innings)
The Moose got loose in this one as Mike Moustakas belted a game-winner in the 11th inning to beat the Astros. This one was notable, too, because Danny Duffy whiffed four hitters in two dominant innings of relief. (Ha, bet you forgot that Duffy was a reliever!)
GORDON DROPS TWO BOMBS
May 18: Royals 8, Orioles 6
On a pretty Sunday afternoon at The K, Alex Gordon went crazy, whacking four hits, including two homers. Since-traded Aaron Crow gave up three runs late and let the Orioles back in it, but Greg Holland sealed the deal. By the way, who knew then that another Gordon homer off the O's several months later would be even bigger in another 8-6 win over the Orioles in the American League Championship Series?
WHO SAYS PITCHERS CAN'T HIT?
June 3: Royals 8, Cardinals 7
Yep, this was a crazy one as James Shields muscled up at the plate and had two hits, including a big double. Gordon cracked a homer and Eric Hosmer delivered the game-winner in the ninth off closer Trevor Rosenthal as the Royals completed a two-game sweep of the Cardinals in St. Louis.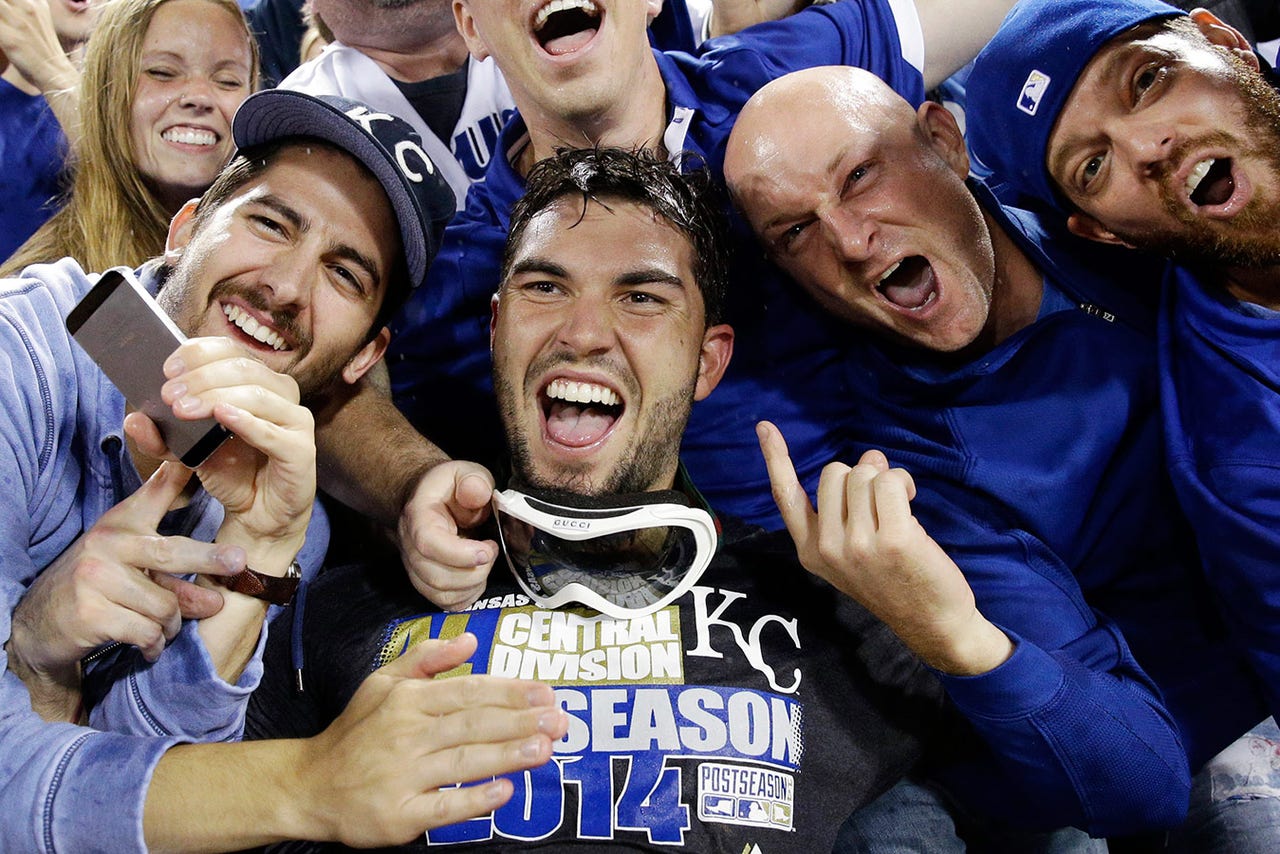 Want to vote on the other groupings of games? Click HERE.
BIG SAL'S BIG FLY
July 9: Royals 5, Rays 4
This was one of my favorites, just because it was so un-Royal-like at the time. The Royals were buried, losing 4-2 in the ninth, headed for another dismal loss. Then Big Sal Perez stepped up to the plate with two on in the top of the ninth and lofted a towering fly that just snuck over the fence in the shallow left-field corner in Tropicana Field. We were all stunned.
ROYALS SAIL PAST SALE
Sept. 17: Royals 6, White Sox 2
On the subject of stunned, how about the Royals knocking around the mighty Chris Sale in a game they desperately needed during the September chase? How about Alcides Escobar homering off Sale? How about Lorenzo Cain hitting a three-run homer off Sale on an 0-2 pitch? Good times, my friends. Good times.
You can follow Jeffrey Flanagan on Twitter at @jflanagankc or email him at jeffreyflanagan6@gmail.com.
---