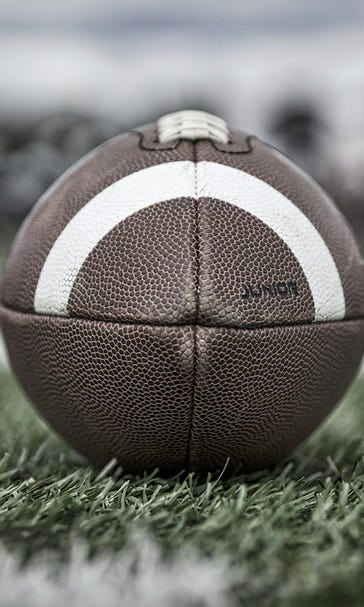 High school RB overcomes tragedy to lead unbeaten team
BY foxsports • November 21, 2014
Chris Liggio could have stepped aside and mourned. Instead, he played on and has crafted one of the most unlikely football seasons.
"What this kid has done, it's an amazing story," Coach Frank Holmes of Holy Cross (Delran, N.J.) High School told Philly.com. "You couldn't write this story. Nobody would believe you."
A backup throughout his high school years, Liggio has rushed for 1,364 yards and 15 touchdowns in leading Holy Cross to a 10-0 season entering his last home game Friday night.
Before the game, however, Liggio will "touch the urn in his locker and run across the New Jersey football field, where he spread his father's ashes on the 50-yard line on the day before the start of his senior season."
"I want them to know, this is for them," Liggio told the website.
On June 18, 2013, Liggio's world took an unfathomable turn. His father killed his mother and then shot himself in a murder-suicide.
"I would have buckled," said Holy Cross senior offensive lineman Jalen Singleton, a close friend. "I never could have done what he's done. He is amazing."
What Liggio did was attend football practice the next day.
"I really didn't want to be in the house with all that dramatic emotion," he told Philly.com. "I didn't suit up. I was just there."
Singleton said the players were struck by Liggio's determination to spend time with them.
"He turned to the one thing he knew he could count on: us," Singleton said.
Liggio lives with his sister, Jacquelyn, 30. The siblings have a 20-year-old brother, Nick, who resides with friends off-campus at Rowan University.
Chris Liggio said the support of his teammates and coaches has been crucial.  
"They've helped me so much," said Liggio, who hopes to continue playing at the Division III level. "They didn't look at me any differently or my parents any differently."
---