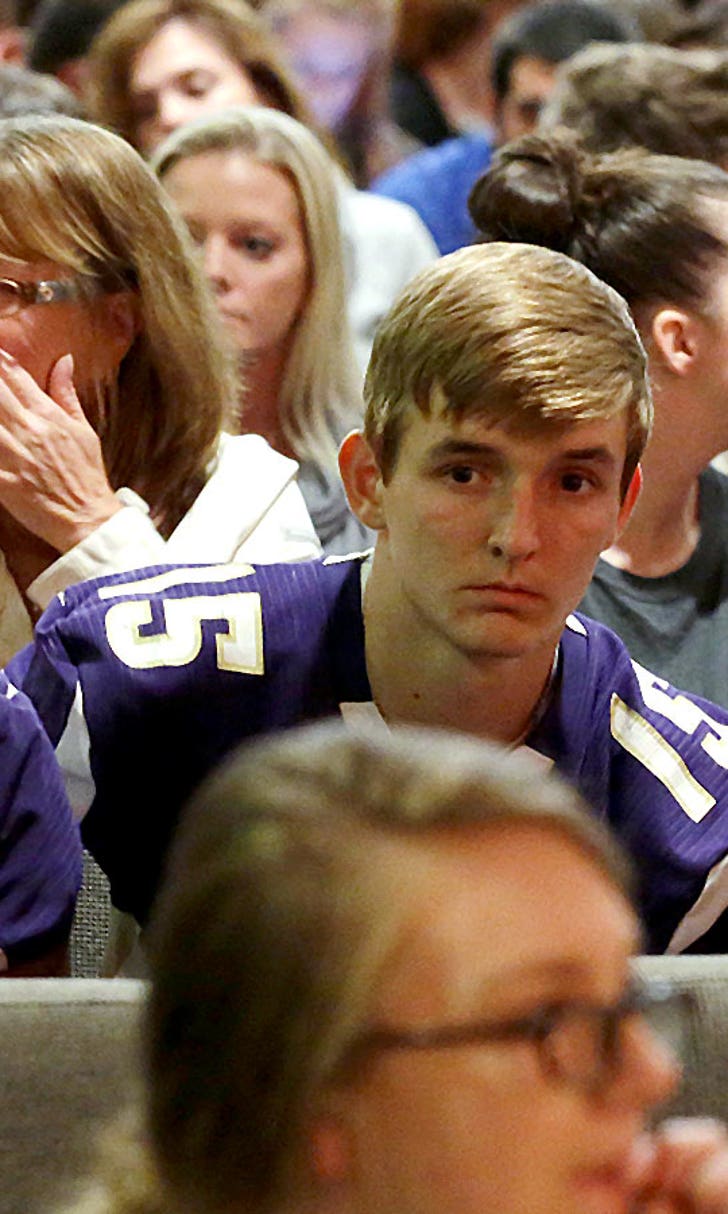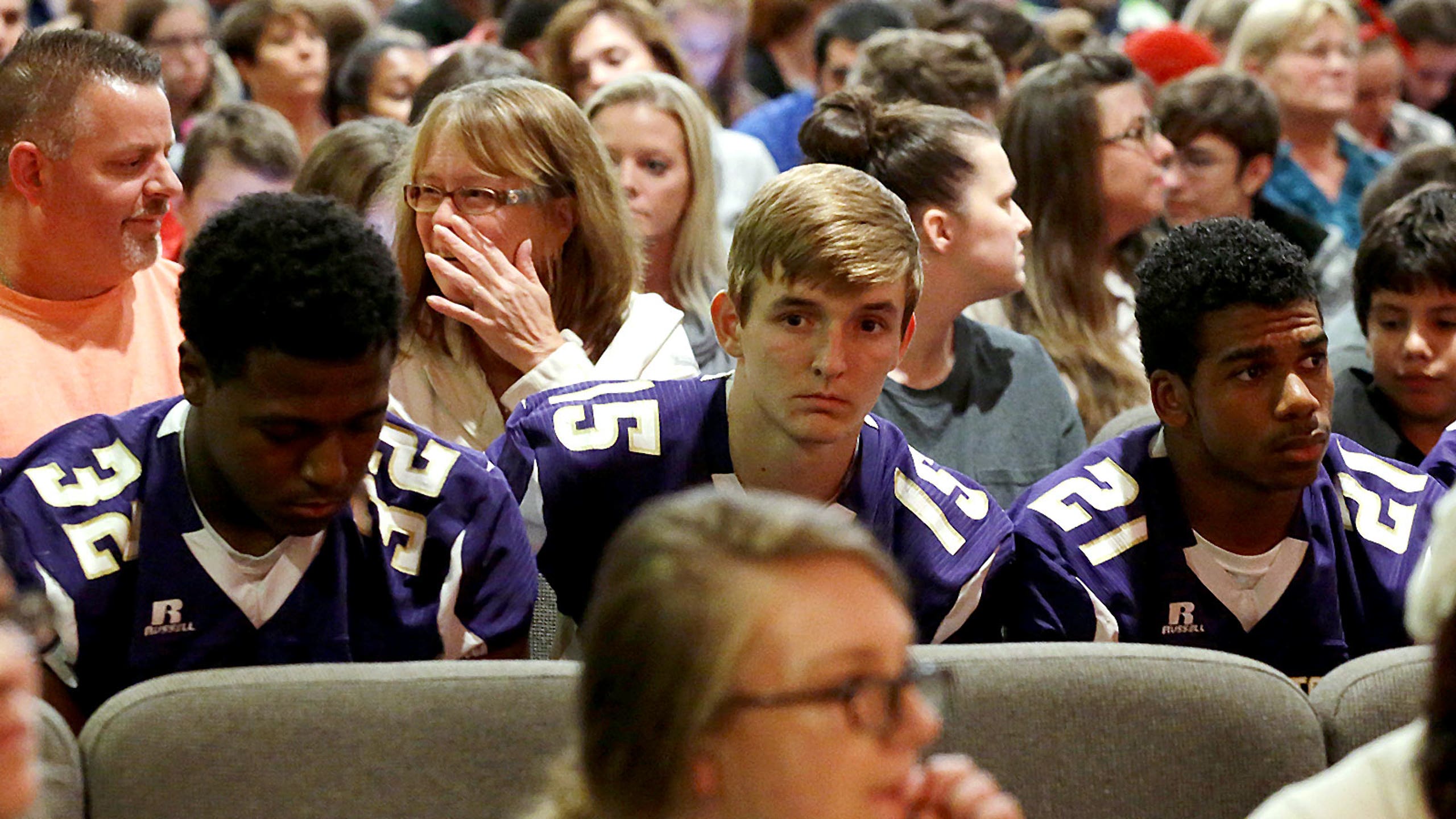 High school forfeits league title to Marysville Pilchuck, site of school shooting
BY foxsports • October 25, 2014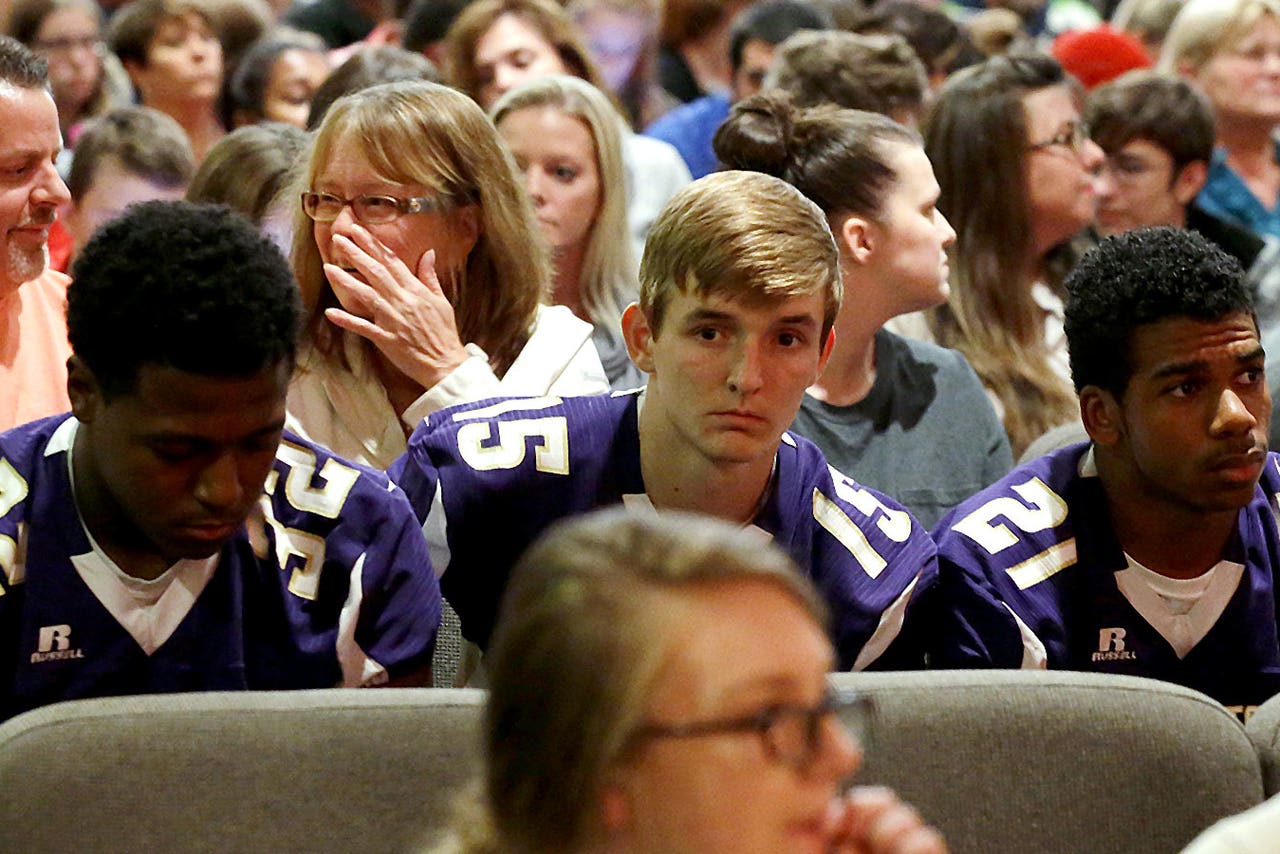 A rivalry between two Seattle-area high school football teams was set aside in the wake of Friday's fatal shooting at Marysville Pilchuk High School.
The Oak Harbor Wildcats have offered to forfeit their game against Marysville, and in turn, accepted second place in Washington's Wesco 3A North league, according to the Seattle Times. The game was originally scheduled to be played Friday night, but was postponed following the tragic events in which a freshman killed one fellow student and injured four others before fatally shooting himself.
Oak Harbor coach Jay Turner (a 1990 graduate of Marysville Pilchuck) and Marysville superintendent Becky Berg confirmed the Wildcats made the offer.
Nicholas Alonso, a senior cornerback at Marysville Pilchuck, tweeted a heartfelt thank-you to Oak Harbor after hearing the news.
"Big shout out to Oak Harbor for taking 2nd Place in WESCO North," he wrote. "You guys are the real League Champions."
The Wildcats' show of solidarity wasn't done there, however. Members of the Oak Harbor football team also showed up at a vigil — in full uniform, according to The Herald — at Marysville-Pilchuk on Friday night to offer their support. 
"That's the most amazing thing I've seen," Tomahawks coach Brandon Carson told The Herald. "That just shows you what kind of people they are. Those guys have showed it tonight just by coming here and coming to the vigil and visiting us at our team meeting. I can't put into words what it means for not only high school athletics, but for our team to get through this grieving process."
According to The Herald, Jaylen Fryberg, the boy who opened fire at three girls and two cousins of his own in the school cafeteria, played on the school's freshman football squad. The tragedy has ripped through the community.
"I texted everybody in my contacts that was on the football team," senior lineman Corbin Ferry told The Herald. "I wanted to talk to them and make sure they were doing all right. We're all really shooken up.
"It's not just a team, it's a family," Ferry said. "As a team, we break every practice with, 'Family on 3, 1 . . . 2 . . . 3 . . . ' And that's huge. We don't just say that. ... We are a family. We all truly love each other."
It is still unknown when the team will be able to practice or play again, with school campus closed for the week.
MORE FROM NESN:
Texas high schooler delivers epic motivational interview
Rams invite Ferguson high school teams to preseason game
Paul George donates jerseys to his high school
---