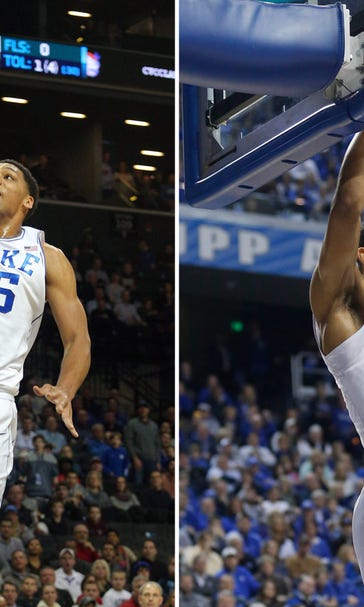 High pick in draft will provide Wolves with another key player
April 15, 2015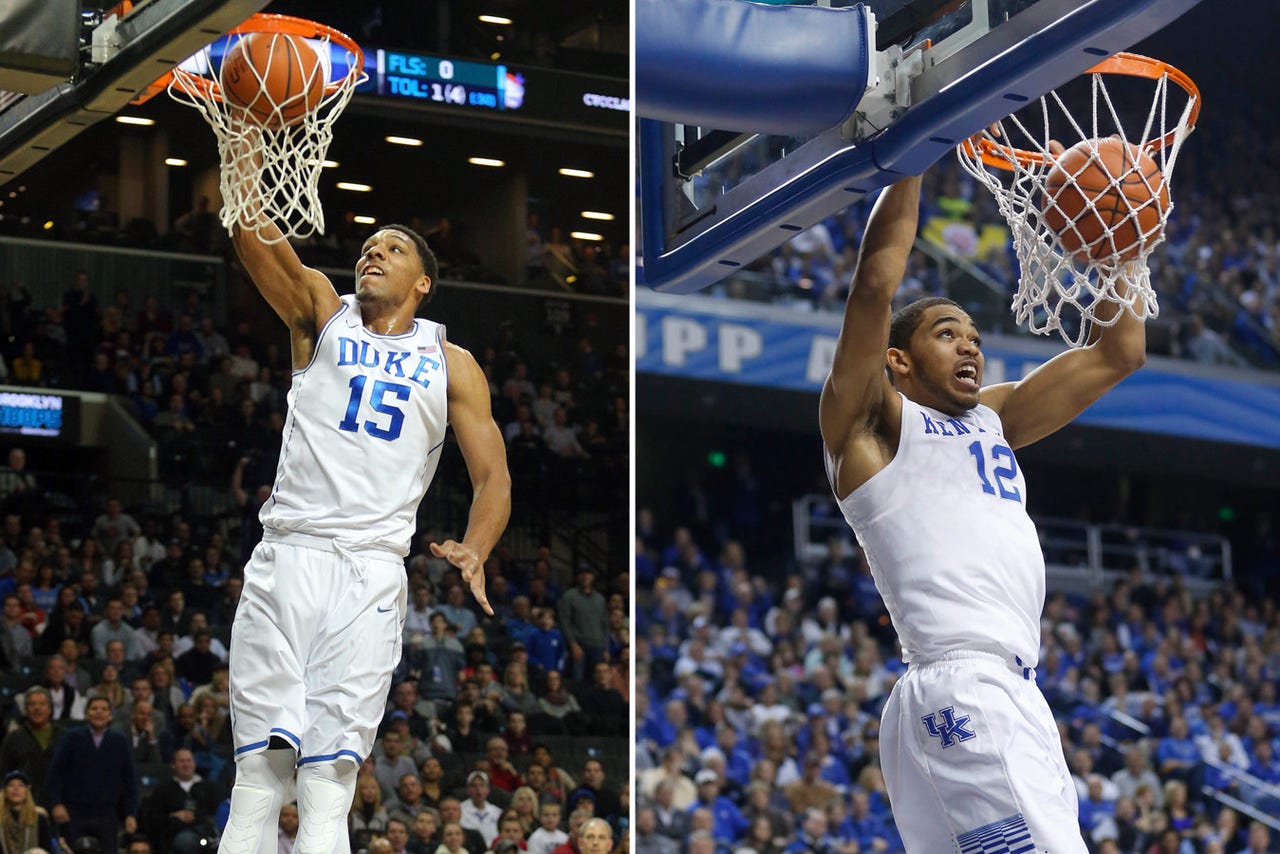 MINNEAPOLIS -- Considering he's brought a magician and hypnotist to past Timberwolves training camps, it's not that difficult to picture Flip Saunders wearing an oversized turban and black-and-blue robes while gazing into a crystal ball. Heck, now that the season's almost over, the club's president of basketball operations, head coach and minority owner is essentially adding something similar to his already-vast array of duties.
Soothsayer.
"Our jobs are fortune tellers," Saunders said. "If you're a good fortune teller, you're going to keep your job. If not, you're going to lose it."
The stakes get even higher when a team loses as many games as Minnesota (an NBA-worst 16-65 heading into the season finale) did this year. With a 25 percent chance to win the May 20 NBA Draft Lottery and a 64.3 percent chance at a top-three pick if they finish alone in last (a loss Wednesday to the Thunder would clinch the worst record for Minnesota), Saunders and general manager Milt Newton have an opportunity to add another ultra-talented youngster to an already-brimming cauldron of young talent helmed by rookie of the year favorite Andrew Wiggins.
Drafting in the low single digits and teens -- as the Wolves did during Saunders' first two drafts since rejoining the club in 2013 -- predicates a focus on need. But after the kind of season the Wolves had, role and fit with the current roster become much less important, Saunders said.
"I think when you're a lottery-type team, you have to take the best player available," Saunders said. "If you're there, you probably got there because you lost, and you're probably still a little ways away. There's not probably one player, really, that you think, wherever you're at, 'Hey, if I take that position, he can help me.' The better chance you have of improving the team is to take whoever the best player you evaluate is there."
For the Wolves, this draft might provide both, anyway.
The 2015 class' top-two players, arguably, are both freshmen big men -- Duke's Jahlil Okafor and Kentucky's Karl-Anthony Towns. During an NCAA tournament heavily eyeballed by Newton and Minnesota's scouting cohort -- and that of every other NBA team -- both players showed off their interior prowess during their teams' respective runs to the Final Four.
What Towns brings in rim protection and defensive savvy, Okafor brings with an advanced set of offensive post moves. With steady-but-not-spectacular Gorgui Dieng and oft-injured Nikola Pekovic at center, Minnesota would be happy with either.
Don't count Towns' teammate Willie Cauley-Stein (an older, more advanced big who can defend all five positions on the floor) or Latvian power forward Kristaps Porzingis (a face-up guy who can play both power forward and center) out, either.
But Saunders isn't confined to shoring up the frontcourt.
Point guards D'Angelo Russell and Emmanuel Mudiay are potentially prodigious picks in their own right. Russell scorched the Big Ten this year with his scoring ability and handles, while Mudiay spent the 2014-15 season in the Chinese Basketball Association averaging 18 points and 5.9 assists per game.
Swingmen Justise Winslow (Duke) and Stanley Johnson (Arizona) and power forward Kevon Looney (UCLA) are also options if the Wolves fall far in the lottery.
Even in drafts where Minnesota's needs were more clearly defined, Saunders went with what he calls "home run" potential players. Dieng, drafted 21st overall, and Shabazz Muhammad, 14th, were gleaned by trading down in 2013 and were two of the league's best second-year players (when healthy) this past season. The jury's still out on 13th overall 2014 selection Zach LaVine, who looks like a shooting guard but has a coach who insists he can man both backcourt positions.
So much depends on next month's lottery, which has been infamously unkind to the Wolves. In 18 ping-pong ball selections, they've moved down 10 times and stayed put the other eight.
This year, they could earn their first-ever No. 1 overall pick. Or, if they tie with the Knicks and lose a tiebreaker, the Wolves could drop as far as fifth (12.3 percent chance) as well as a foreboding 31.9-percent chance they pick fourth.
"I think (our scouts have) gone down and picked out five guys that I think for sure . . . we should be able to get one of these five," owner Glen Taylor said.
But that list could change daily during an evaluation process that's still in its primary stages. The NBA Draft Combine is May 12-17, and with such a high pick, the Wolves will surely host a slew of individual and team workouts ahead of the June 25 draft.
"I think all-in-all, it's got to be a whole body of work," said Saunders, whose organization also owns a second-round pick that, if Minnesota stays put, would be 31st or 32nd overall. "We've watched these guys since they've been in high school, whether it's been the summer or whatever it's been. We've seen some of these kids play internationally with the USA teams, so you're looking to see where they were, how much they've improved, if they've hit a stalemate or if they keep on improving."
Follow Phil Ervin on Twitter
---