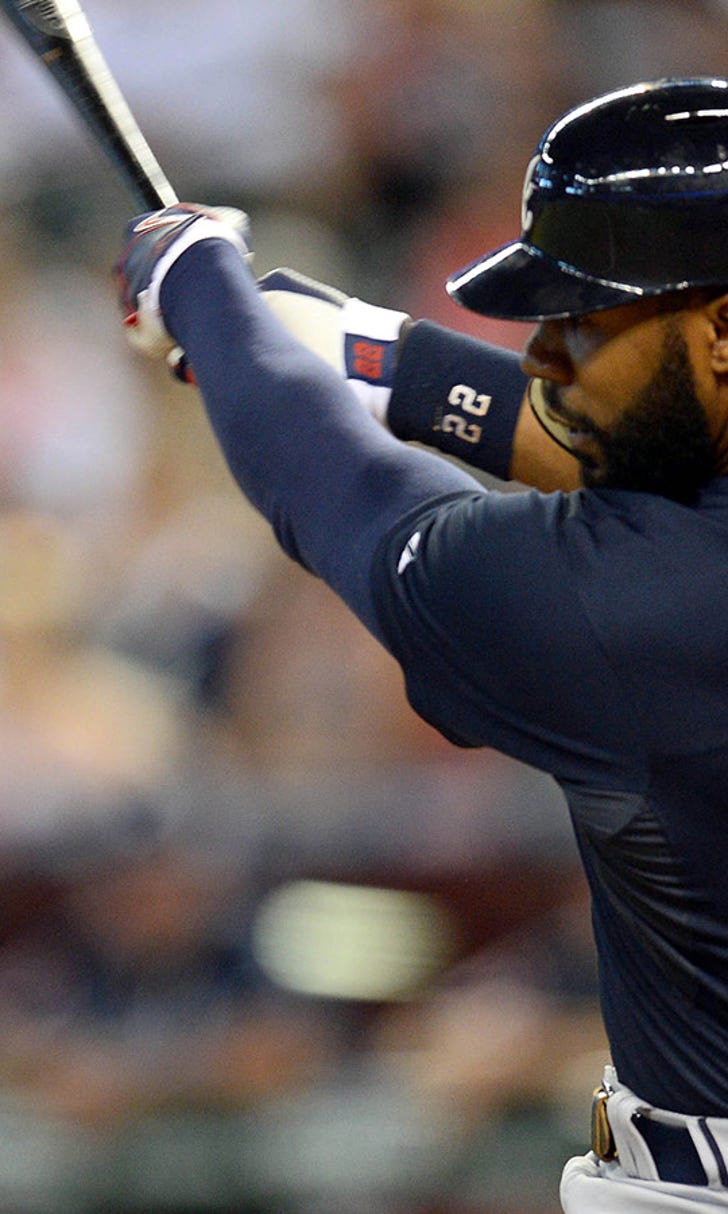 Heyward instantly adds more pop to Cardinals' lineup
BY foxsports • November 17, 2014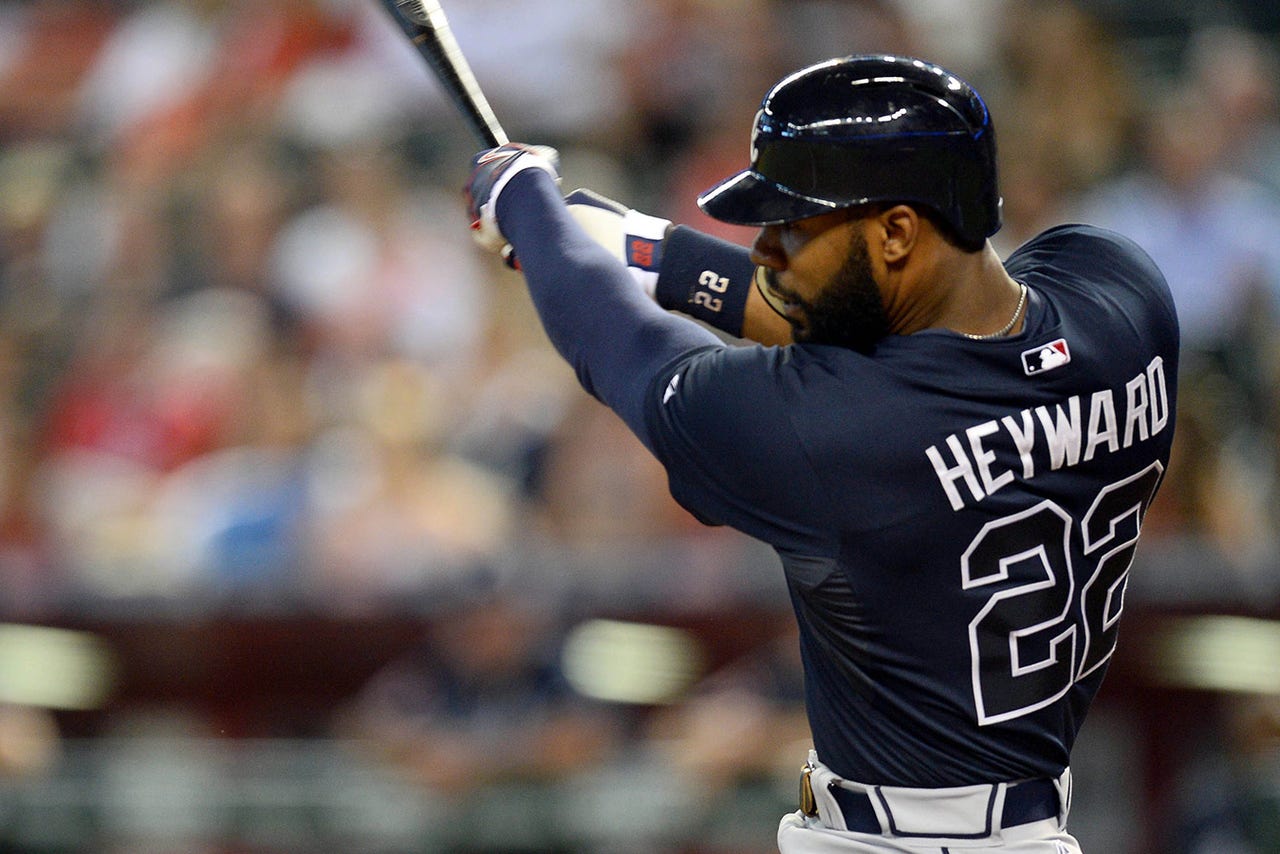 ST. LOUIS -- After finishing with the fewest home runs in the National League last season, the Cardinals could use a power boost. As a behemoth listed at 6-foot-5 and 245, new right fielder Jason Heyward has the look of someone who can provide some serious pop.
He can, too. Heyward slugged 27 homers in 2012. He also hit 14 as a 20-year-old rookie when he finished with a .277 batting average and .393 on-base percentage, which remain his best marks.
But he managed only 11 home runs while posting a measly .384 slugging percentage in 2014, both career-lows. So what happened?
Well, he's not over the hill or anything. Heyward just turned 25 on Aug. 9. Health could have played a part in the drop. Heyward played in 149 games in 2014 but he has dealt with shoulder, leg and hand issues in recent seasons (He also was hit in the face by a fastball in 2013 but no one believes that has affected his offense).
Perhaps it was Heyward's place in the batting order that led to his lack of long balls.
That's what Heyward believes, anyway. He came up as a highly touted middle-of-the-order thumper, but the Braves were running short on lead-off options and moved him to the top of the order for the majority of 2014. He was glad to help his team, but with the move to No. 1 came a change in approach that did not play to his strength.
"He made a strategic decision in his approach to strike out less and put the ball in play more," said Cardinals general manager John Mozeliak, adding that he would not object to seeing more power from Heyward but already "his overall approach at the plate does fit in nicely with us."
As Heyward explained the change: "I know leadoff hitters are not supposed to strike out a lot and attempt to get on base every at-bat to be the table setter regardless of how it gets done. It was an aspect that was new to me and I had not developed that mindset."
Heyward walked 91 times his rookie season but he also struck out 128 and he whiffed a career-high 152 times during his 27-homer 2012. Last year, he finished with 98 strikeouts and 67 walks, with his 1 strikeout per 6.62 plate appearances a career best. He hit .271 overall with a .343 on-base percentage out of the leadoff spot.
The Braves dabbled with Heyward in the top spot in 2013 but didn't move him there on a consistent basis til last spring training. Unlike some hitters who insist their approach remains the same wherever they are placed in the batting order, Heyward admitted he made a significant effort to become more of a prototypical leadoff man.
"I was developed in the Braves organization as a three hitter, and I had success batting third," he said. "I had to make the adjustment (to lead off) on the fly at the major-league level. It was something I was willing to do for my team because we needed a leadoff hitter. I'm not saying that things could have been better or worse if I had hit third or fourth but I do know that was an adjustment. The mindset everyday of batting first was something I was not familiar with."
Where Heyward hits in St. Louis likely won't be determined until spring training, and that's at the earliest. Mozeliak said on Monday that he can envision Heyward hitting out any of the top three spots, though the GM added that Mike Matheny will set the batting order. Heyward said he'll hit wherever he's asked. He's just "excited" and "honored" to be part of the Cardinals, a point he made numerous times in a 15-minute conference call with St. Louis reporters.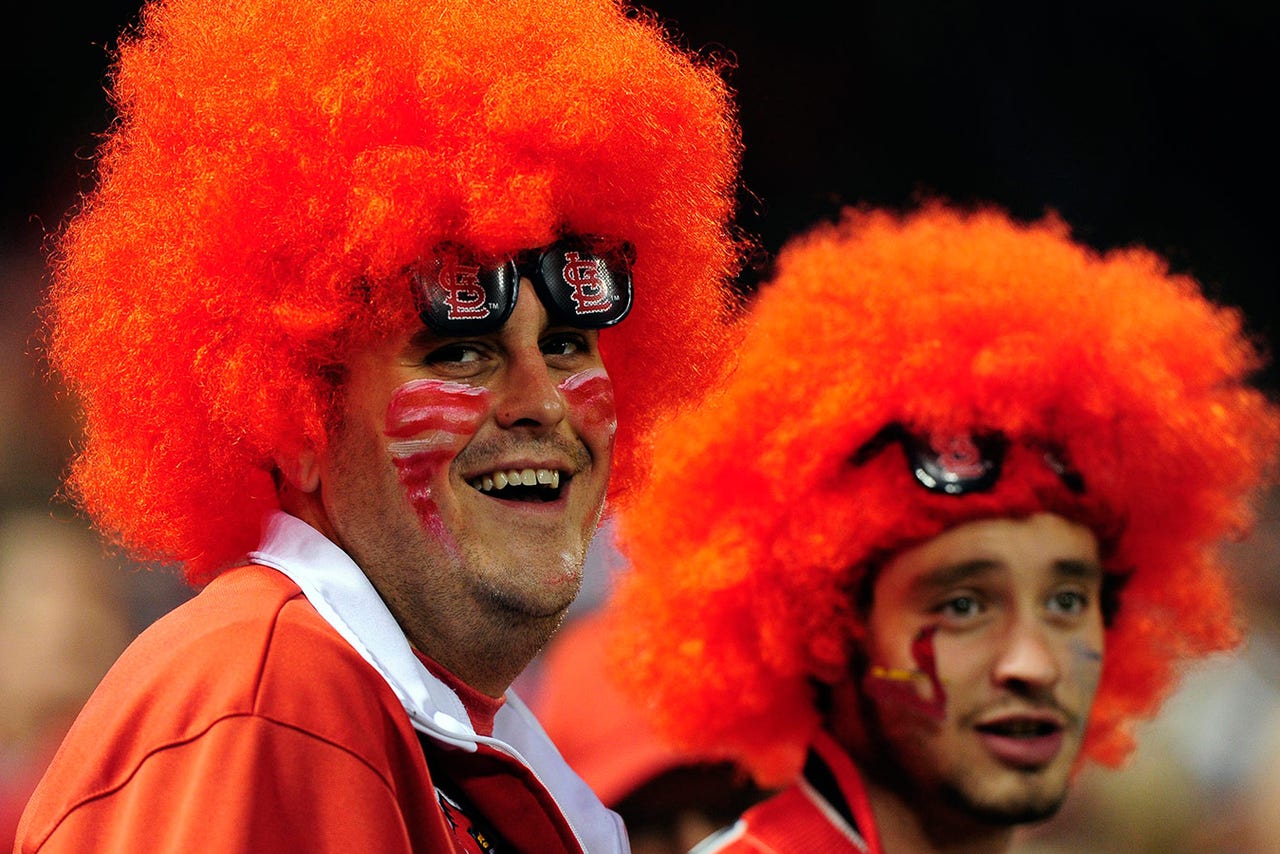 LET'S GO CARDINALS: Check out these photos of fans and the excitement around Cardinals baseball.
"I don't think I'll be able to emphasize it enough that the St. Louis Cardinals had an interest in me and would like me to come be a part of their organization and play baseball for that great fan base," he said. "It's something I was excited to hear and it's a good opportunity to go play some baseball for a winning team."
Heyward, eligible to become a free agent after 2015, said the Braves had made no effort to extend his contract. Whether or not that's because they believed he is set on testing the free-agent market can be debated. Heyward said he would have listened but after a "five-minute conversation" at the end of 2012, he was not approached.
Mozeliak said he hopes Heyward will be a Cardinal for more than one season while Heyward, understandably, said he's more concerned about fitting in with his new team. He said that four of his new teammates -- Matt Holliday, Adam Wainwright, Matt Carpenter and Jon Jay -- already had reached out to him.
"I want to take things one step at a time," Heyward said. "Get acclimated with my teammates, get acclimated with the organization and go put my best foot forward. Everything after that will take care of itself."
And if somehow he pumps his home-run total back to his 2012 level, things are likely to work out even better.
You can follow Stan McNeal on Twitter at @StanMcNeal or email him at stanmcneal@gmail.com.
---