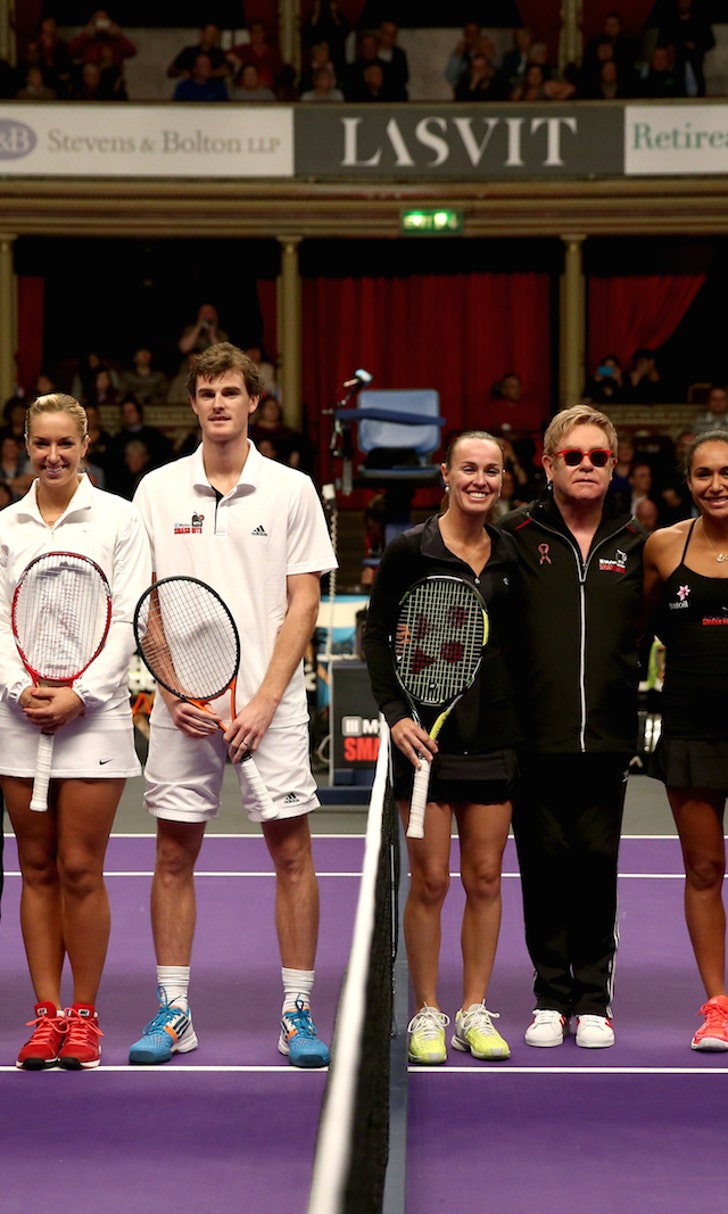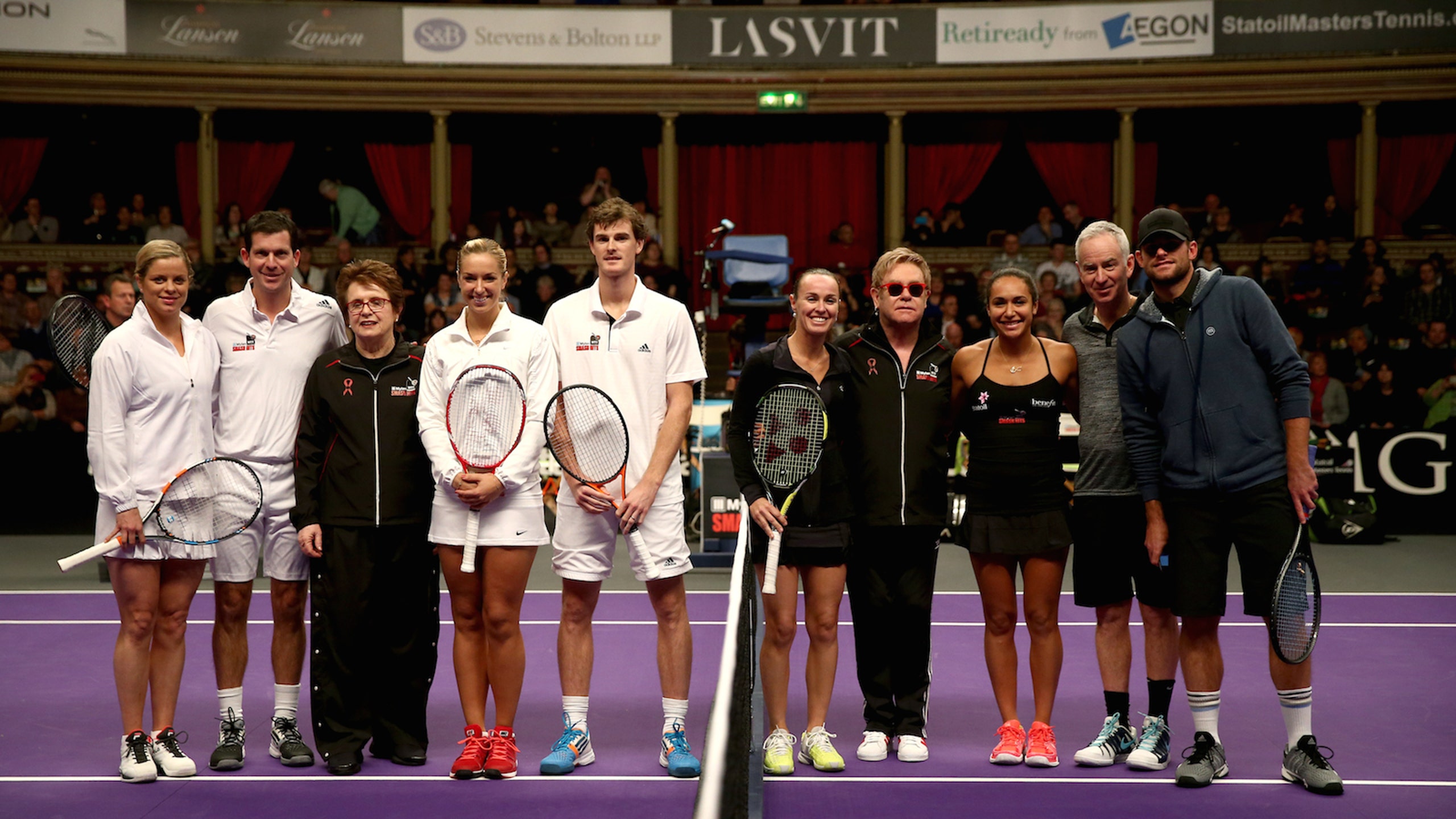 Here's Elton John falling backward off his chair at a charity tennis event
BY Brett Smiley • December 8, 2014
On Sunday, legendary singer Elton John was watching a tennis exhibition he co-hosted with tennis great Billie Jean King to raise funds for his AIDS foundation when a funny thing happened. John toppled backward off one of those tricky director's chairs and crashed to the ground. He got right back up after the incident, according to the Daily Mail.
I think you're only a bad person if you laugh at him, not with him, but choose your own adventure. The good news is, the unfortunate tumble can only raise awareress and funds for his noble cause, in addition to the laughter.
Follow The Buzzer on Facebook where you'll find that we usually don't post stories about AARP-eligible musical icons nearly getting injured.
---