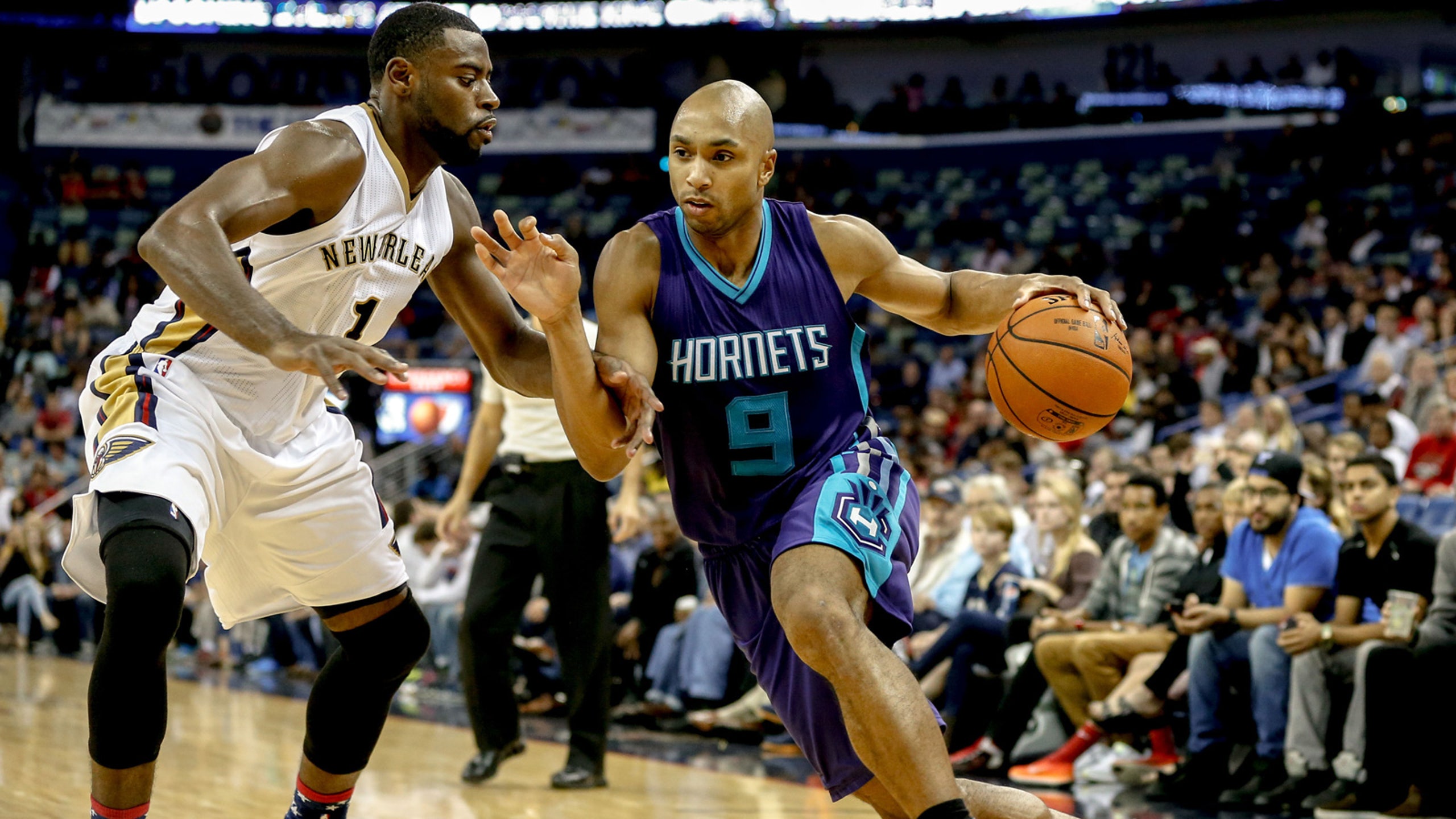 Henderson yet to take advantage of extended playing time with Hornets
BY foxsports • November 20, 2014
CHARLOTTE, N.C. -- It appears that Gerald Henderson will be spending his time with the Charlotte Hornets the exact same way it started when he was drafted by the then Bobcats in 2009.
Back in his rookie season, under the guide of head coach Larry Brown; Henderson rarely saw the court in playing just over eight minutes a game. Rarely did he play in meaningful moments.
But then Brown was fired, and Henderson was immediately inserted into the starting lineup, where he stayed for three and a half years. That is until this year.
After the signing of free agent shooting guard Lance Stephenson during the summer, Henderson's role was destined to be reduced. And that's exactly what would be happening now if not for the recent injury to Michael Kidd-Gilchrist's foot, which may keep the small forward out an extended period of time.
His injury has opened up a position and in the neighborhood of 30 or so minutes a game of playing time for Henderson.
When Kidd-Gilchrist has played, Henderson's minutes were minuscule, averaging just 7.8 minutes per game. As a rookie, he averaged 8.3 minutes per game. That's a huge drop from his normal 32 minutes a game he averaged as a starter over the last three seasons.
But to his credit, Henderson has never been a malcontent or somebody that wants to disrupt the balance of the team, or cause headaches for the coaching staff, which isn't exactly common in professional sports when it comes to their playing time.
"I'm not as much worried about that," Henderson said. "I'm just worried about what our team is doing."
The problem with Henderson's game is what it's always been -- inconsistency with his outside shooting.
Prior to the start of last season, Henderson signed a three-year, $18 million contract. But his jump shot field-goal efficiency percentage (field goals made plus times fouled while shooting) was a woeful 41.5 percent. But ironically enough, he shot 34.8 percent from 3-point range, the highest percentage of his six-year career.
Because of the stress reaction injury to Kidd-Gilchrist's right foot, Henderson has recently found himself either starting or earning more than double the minutes he was getting previously. Unfortunately for him, even with the extended playing time, Henderson hasn't taken full advantage of the situation.
In the six games where Kidd-Gilchrist hasn't played, Henderson is averaging 25.7 minutes, but only six points a game on 37.5 percent shooting. If those numbers keep close to being the same, the odds of him playing much when Kidd-Gilchrist returns aren't very high.
Henderson is fully aware of that.
"I've gotten the minutes I deserve," Henderson said. "Coach is always fair with that. He's probably the most fair that I've ever seen. If I was getting 20 to 25 points a night, I'd be getting 20- to 25-point minutes."
Henderson got behind the eight ball early when he missed a couple of weeks of training camp with a bad hamstring. He says that drastically put him behind the rest of his teammates in terms of conditioning when the season started.
"I came back and I wasn't in shape, and it's taken me some time to get into shape," Henderson said. "If I'm on the court, I expect myself to play well. You have to be prepared for any situation."
And Henderson said he is prepared to do whatever the coach or moment calls for, just like the pro that he's always been.
---